First post, by Shodan486
I am about to build an ultimately '' ol' hardware compatible '' + ''efficient computing power '' machine. The specs are the following (for now & adding available pictures):
Asus P55t2P4D Dual Socket 7
256MB EDO 50ns (so far have 128MB)
Matrox G200 w/ tuner 32MB SGRAM PCI
2x PCI Voodoo2 SLI mode
USB2.0+PATA+SATA PCI add-on card (some chinesse brand)
EISA LAN 2x RJ45 (10Mbit + 100Mbit)
EISA SCSI ultra 160
some ISA sound card -> your recommendations !!!!
System drive XP: SCSI ultra320 74GB 15k RPM Seagate Cheetah
DOS + win98 drive: PATA 20GB Seagete Barracuda II 5400RPM
Tower AT 300W UPS
Mobo: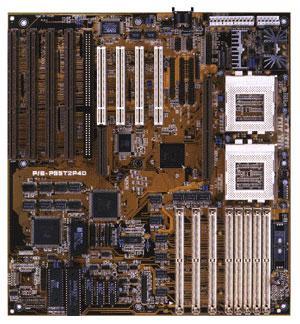 G200: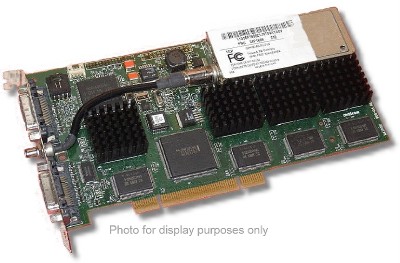 the bus addon card:
The board isn't actually the same, just rip out the additional power plug, ASUS just made som VRM improvements for split voltage control...
So this is going to be built hopefully during the next week, I got everything except the CPUs and the G200, which are both now being sent from UK...
Very nice machine for ultimate compatibility with MS-DOS apps and games (thus using the G200 for its superior performance in 2D graphics) + the voodoos for better OpenGL & glide stuff under XP on the other hand 😀 The only miss is the sound card, can anybody advise a very good one, but not resourcefully exhausting?
P.S.: I will provide more pictures as soon as it's complete
MOBO: PVI-486SP3 Rev 1.2
CPU: POD-83
RAM: 2x16MB
VIDEO: Matrox Millenium 2MB/Voodoo2 12MB/Video Blaster VT300
AUDIO: SB Vibra16 FM
SCSI: 72GB 15k RPM HDD/YAMAHA CD-RW 16x/ZIP drive + FDD drive
NIC: 3Com Etherlink III
PSU: 230W Generic
OS: Win95 OSR2.5