First post, by Standard Def Steve
I typically don't keep P4 based stuff, but this latest dumpster find was just too good to pass up. So here it is - a Mobile Prescott based Toshiba laptop in pristine condition. This machine was either taken very good care of, or barely used at all. I mean, it has a 88w Prescott in it! This thing should've cooked itself to death years ago!
Specs:
Mobile P4 532 (3.06GHz w/ hyper-threading, 1MB L2, 533MHz FSB, 88w TDP)
1GB PC2700/DDR333
Radeon 9000 IGP
80GB PATA HDD
The original DVD burner, which, surprisingly enough, still reads and writes discs perfectly
A Toshiba battery, which just can't be original because it still holds a good charge.
15.4" 1280x800 display
Photos and benchmarks:
Here are some pictures of the unit as I found it. Clean-up was not required--this thing was in beautiful shape.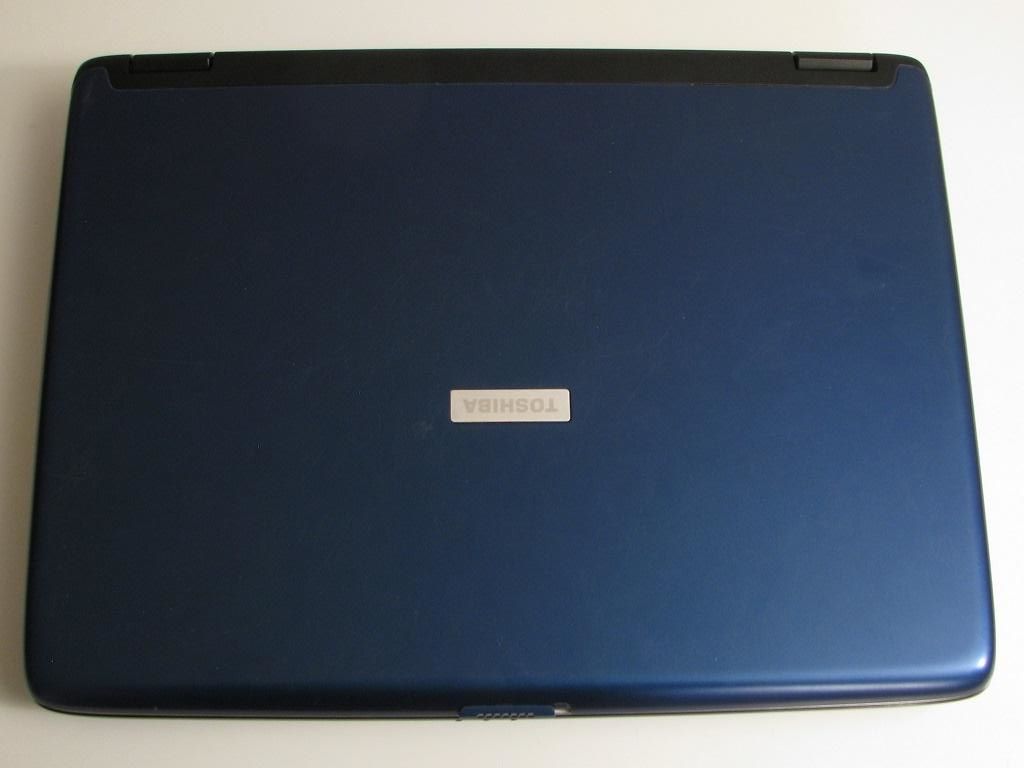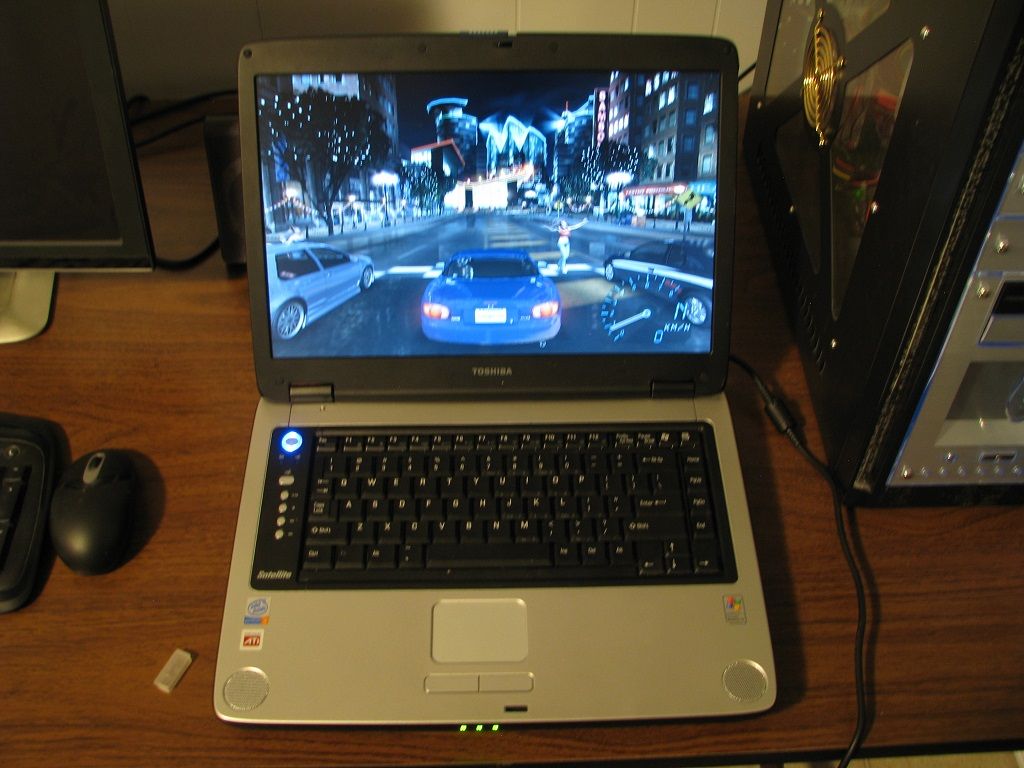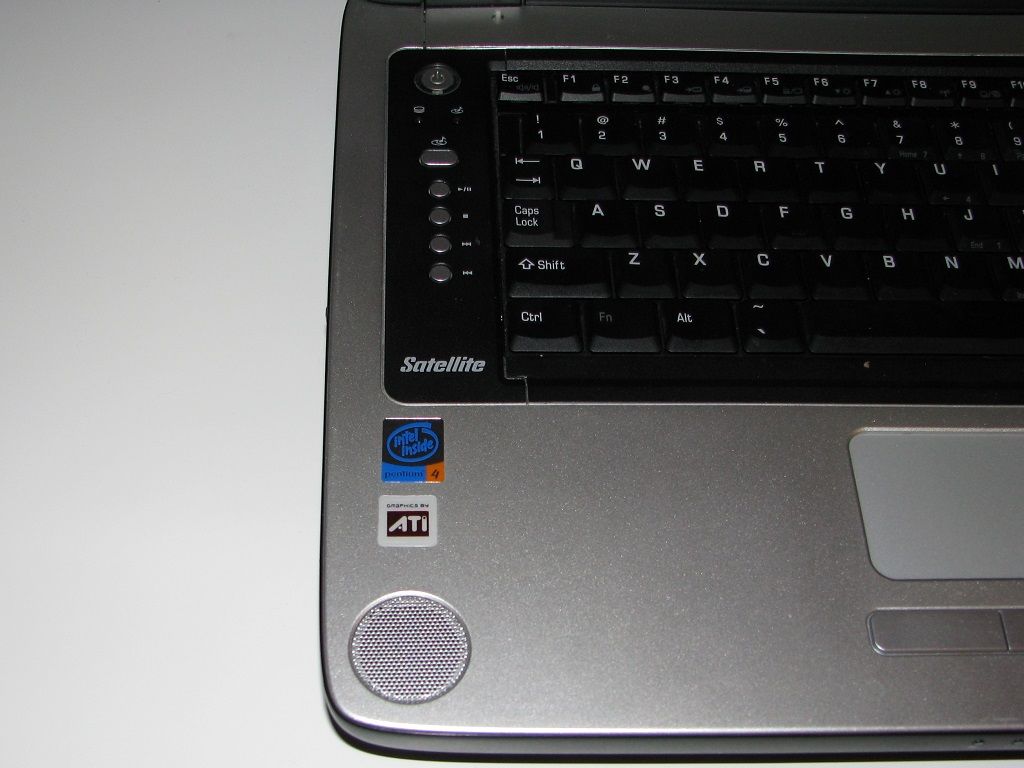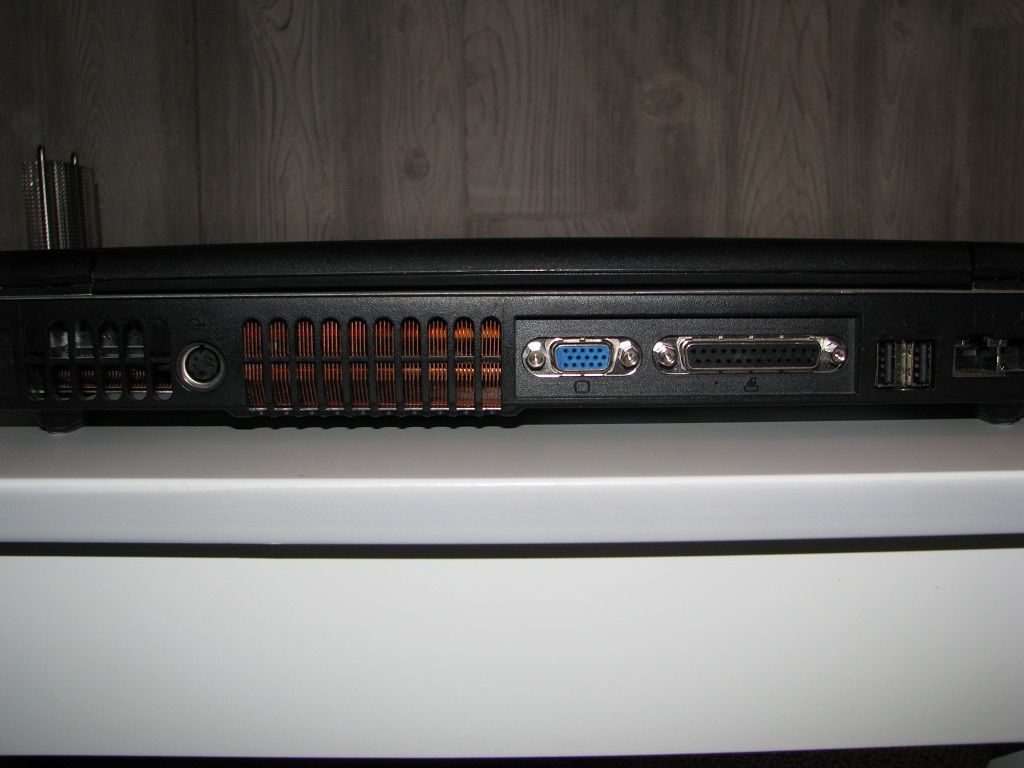 For a 3GHz machine, performance is not quite where I'd expect it to be. The CPU is not throttling at all, so I blame the ATI chipset's piss poor memory performance. Now, I know memtest86 isn't the best way to measure memory performance, but it's a good starting point. 735MB/s is just pathetic for a system with a 533MHz bus. This is probably why the system did so poorly on 3DMark03's CPU test (below). For a quick comparison, here are the memtest86 bandwidth numbers produced by other systems of similar vintage. And an i7, just because it's such a bandwidth beast. 😀
Pentium III-S @ 1.59GHz, 151MHz FSB, PC133@151, VIA 694T: 508 MB/s
Pentium 4 2.4GHz, 400MHz FSB, DDR-266, i845 chipset: 953 MB/s
Athlon XP 2800+ (2.08GHz), 333MHz FSB, DDR-333, nF2 chipset (GF4MX IGP enabled): 1076 MB/s
Pentium M 755 @ 2.66GHz, 533MHz FSB, DDR2-533, i915 chipset: 1870 MB/s
Opteron 185 (s939) @ 3GHz, DDR-416, NF4-SLI x16 chipset: 2563 MB/s
Core 2 Duo T5600 (mobile, 1.83GHz), 667MHz FSB, DDR2-667, i945 chipset: 2980 MB/s
Core i7 4930K @ 4.3GHz, quad-channel DDR3-1866, x79 chipset: 37,864 MB/s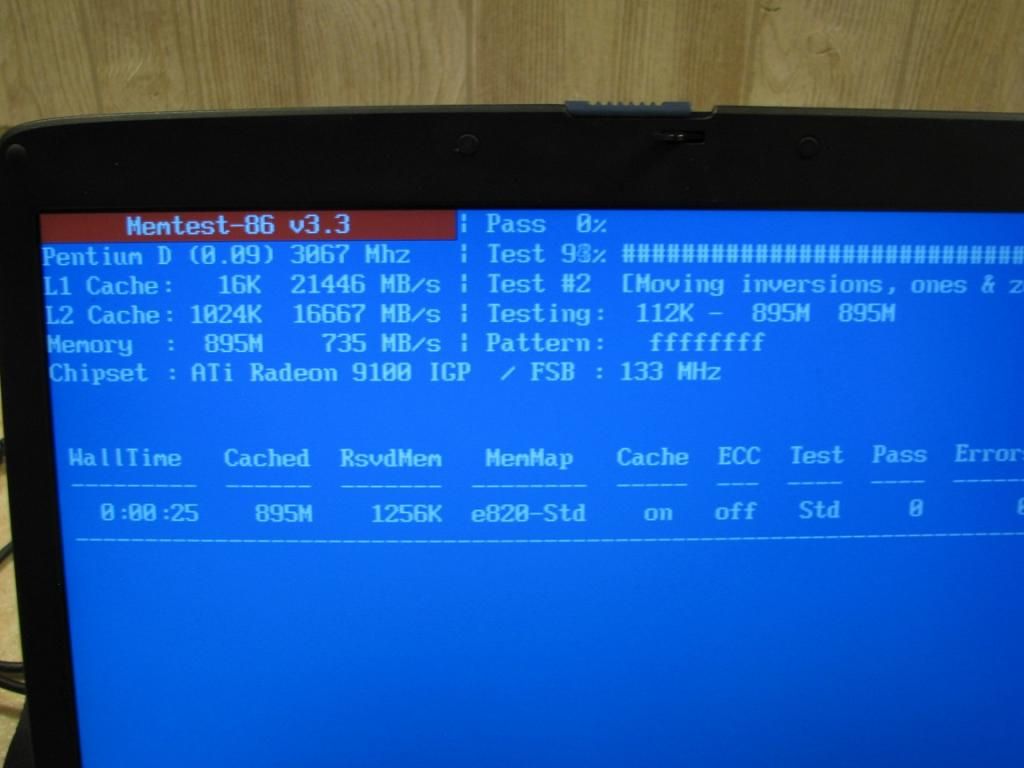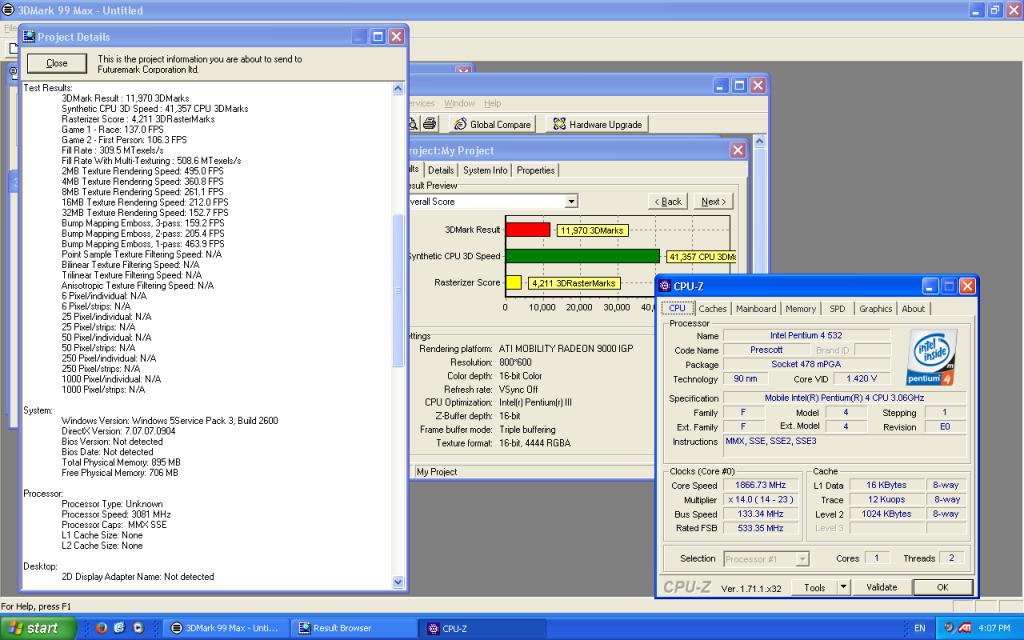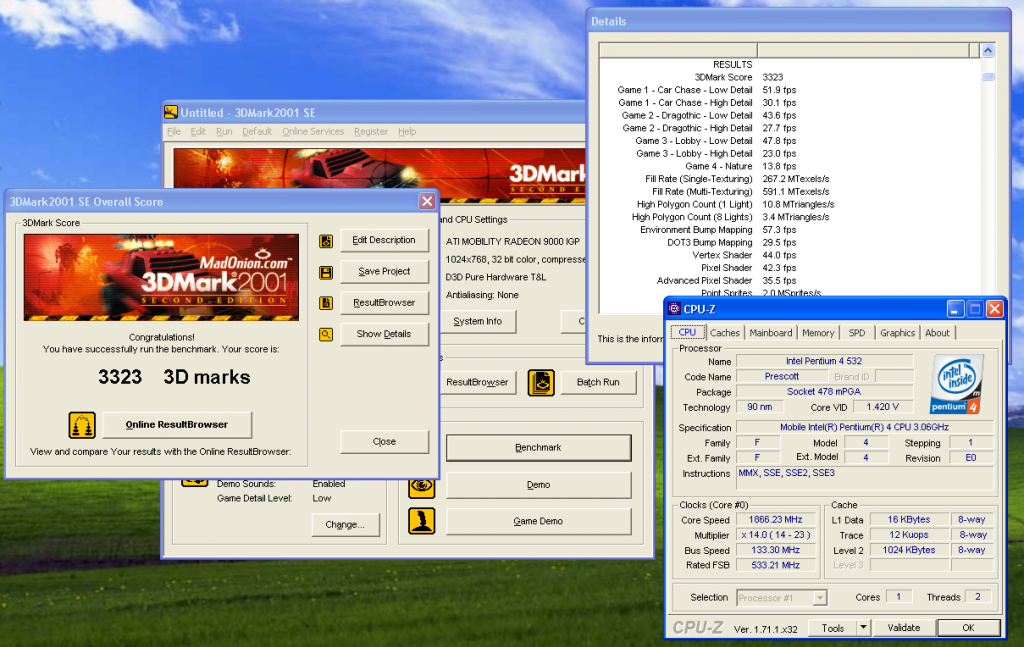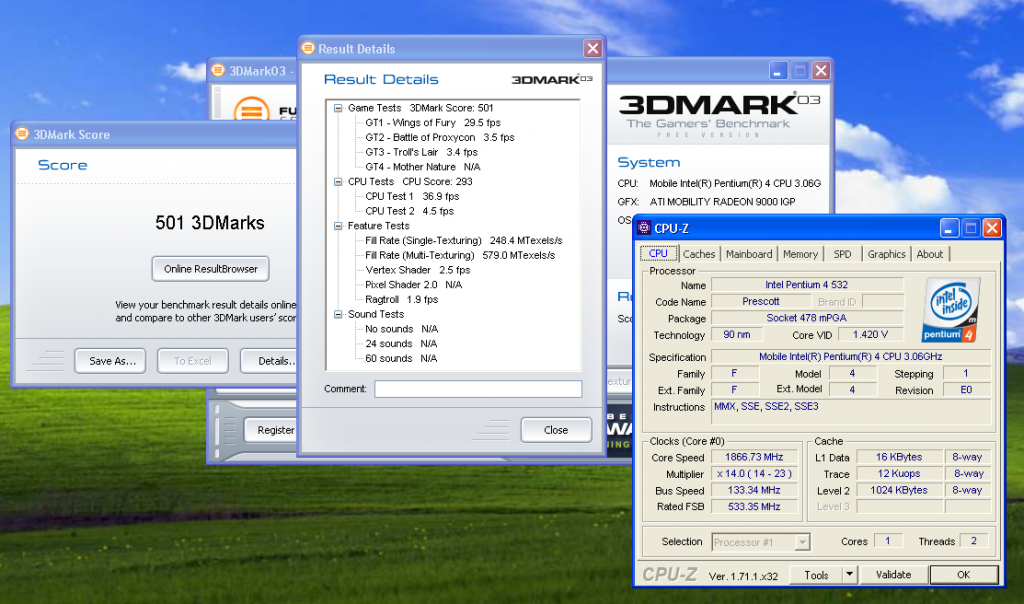 HTPCs!
Not-a-Gateway-Destination: P2-300 | 192MB EDO | AIW-128 | Dxr2 | 32" JVC D-Series
MCE2005: PM @ 2720 | 2GB DDR2 | GTX 750Ti | BD/HD-DVD combi | 64" F8500 Plasma
Batcave: i7-8700 | RTX 4070 | 32GB DDR4 | JVC 4K D-ILA, 120" AT screen