So very recently I got myself a 486 based Apricot Xen PC , However it was not in a fully working condition , as the hard drive was faulty , and the RAM seems to be faulty too (its 16mb but reports as 12mb), it was also missing a Sound card, or any cache and wasn't the cleanest thing , inside or out. So I set about making this into a more competent system , and this is still a work in progress.
the Original Quatum drive (which was detected in the BIOS as a 160mb drive but failed to boot or let me install DOS) was replaced with a 7200rpm Western Digital 20GB drive which Im running with some driver overlay software , as the BIOS only detects 504mb like many at the time.
For sound, Im going with dual sound cards, one is a Sound Blaster 16 (CT1740) and the other is an Ensoniq Soundscape , that way I can have proper FM synth as well as decent MIDI.
Ive already ordered the necessary cache chips (9 of them , 20ns is what is described in the manual , so Im going with that) for 256k which is the maximum this motherboard will take, I just have to wait for them to arrive
the old RAM was swapped for a working 16mb of RAM and the system uses 72 pin FPM RAM , actually finding RAM that worked properly was a bit difficult, since most of the RAM I have either would not boot ,or give me errors , but finally Ive found some RAM that actually works.
the CPU is a 486 DX2 66Mhz , actually to be accurate, its an Overdrive CPU , but as far as I know there is no difference , Im not quite sure whether this machine can take a faster CPU (if anyone knows, Id be happy to hear)
The onboard graphics chip is a Cirrus Logic GD5428 which was already upgraded to 1mb of VRAM , you can actually go to 2mb but it requires a different type of chip and Im not exactly sure what it is (the manual does show it, but Ive never seen that type of IC)
the system has a 16x BTC CD-ROM drive , I may or may not replace it , but it seems to work just fine , and getting something too fast would be pointless (I have a 48x Sony CD-RW drive, but its probably overkill)
There are several things to like about this system ,and a few not to like , for one it has PS/2 connections, meaning I can use my normal kbd/mouse combo without adapters , it also uses standard CR2032 batteries as opposed to the barrel batteries one finds on these (although the metal hinge keeping the battery in was broken , so I had to improvise). Also , while the system is quite compact , it does mean It only has 3 ISA slots , and no VLB or PCI , it also only has one IDE channel , so until I get an ISA IDE controller (anyone know a good one?)the HDD and CD are sharing the IDE cable (which had to be replaced too , as it was falling apart a bit)
the BIOS also needs updated, and I have found the file, but its in a .bin format , and Im not sure what program can be used to flash the BIOS, since the archived apricot website is somewhat broken.
Ill post some pics now, and maybe some more later (Ill benchmark it too , though keep in mind it still doesn't have any cache)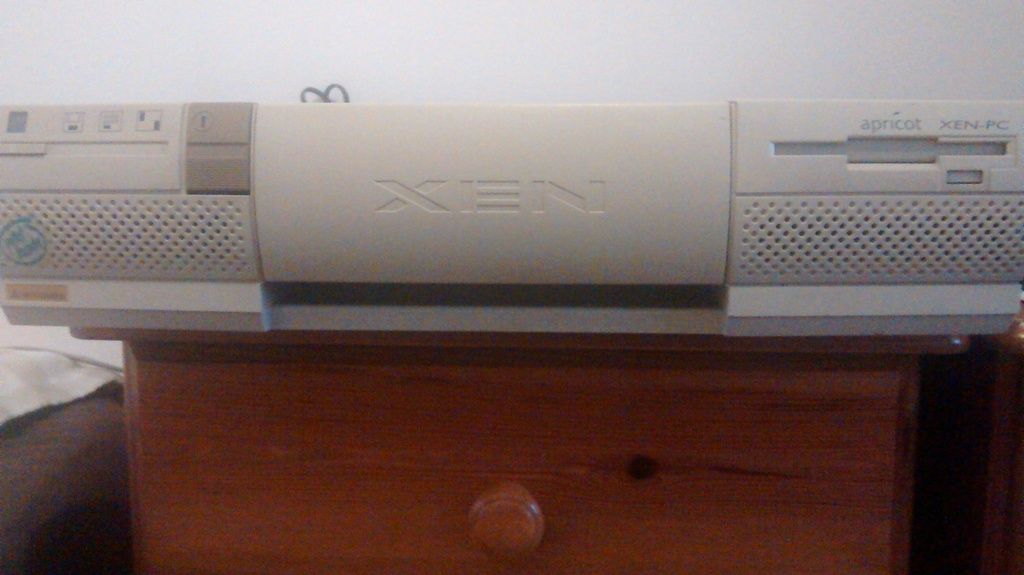 not perfect, but given it was covered in dust I think I cleaned it ok , the CD drive is behind the Xen cover, of course.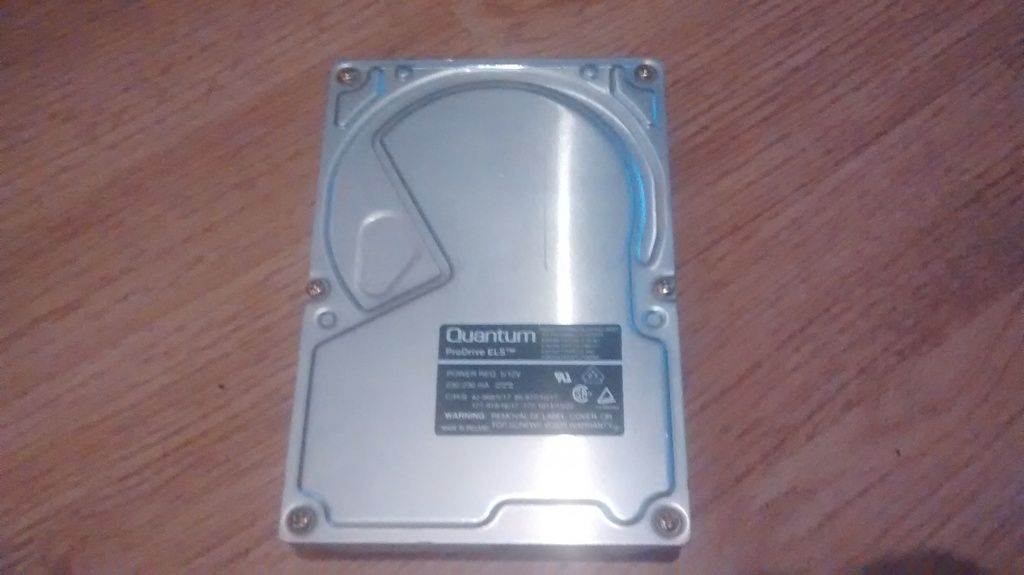 broken hard drive, shame as I quite like Quantum drives, but it wouldn't have had enough space anyways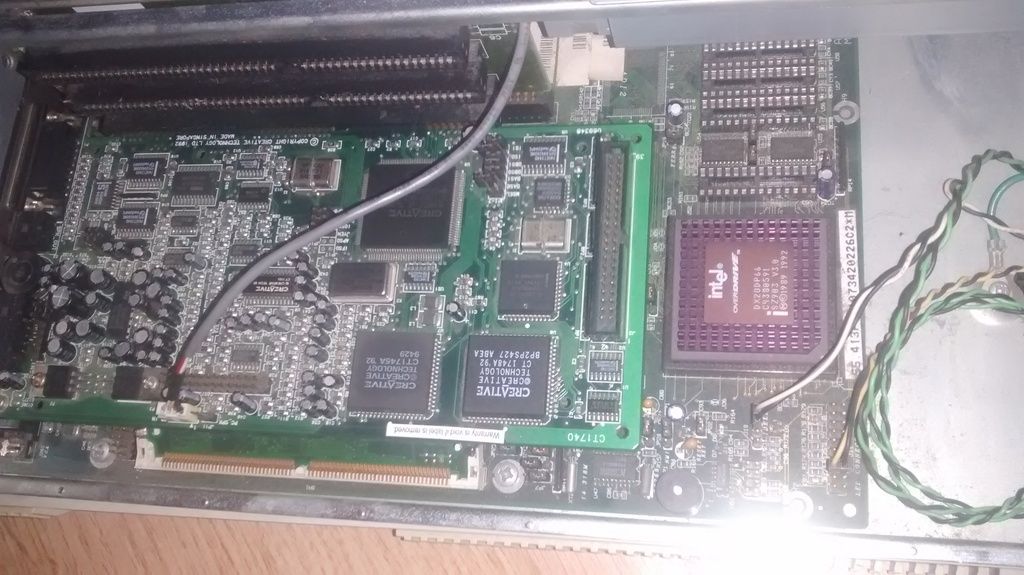 The expansion part of the system , the Video chip and RAM are under that SB16 (the Ensoniq will be installed later), sadly the IDE port on the SB16 is a Panasonic CD interface, so it wont work with that CD drive.