So here is my little part of the Great PPro Haul of 2018
https://www.vogons.org/viewtopic.php?f=5&t=62788
The Motherboard, CPU's, Ram were all NIB from the haul. 2 200Mhz 1MB CPU's and 4 sticks of 64MB EDO RAM. That was the motherboard maxed out. Also got the VRM and heat sinks off liqmat as well.
Usually I get hardware 2nd hand so this was the first time in 20 years I've gotten new, boxed hardware and it's still from the same decade
!
Sound was easy, I have a spare ISA Yamaha card doing nothing, may as well use that.
Same as the network card, a Netgear FA310TX C which is based off Dec 21140-AF
Video I decided I wanted on a Matrox Mystique so I can try out the MSI API in Screamer and even when I'm done doing that it's supported in the OS's I have in mind. I ended up getting the 220 with the Rainbow Runner add on board, I may never use it but it was the same price.
Case I was going to use an existing midi case but the motherboard is full width so won't fit a lot of midi cases and I didn't want a full tower case. I tried and it JUST fit in my Antec 300 case but that was been used for my Duel Slot1 build. Fine I'll buy another. I do like the cases they are cheap, easy to find and good cooling.
For a bit of bling I replaced the front and top fans with corsair purple fans. Now it's Purple Pentium Pro although gotta say compared to the Airocool Dead Silence fans I've used in the past the Corsair fans feel cheap.
Gotek Floppy standard on all my builds now.
Storage was a real pain it did not like any of my CF cards or even any period correct IDE drives. In the end it due to 80 pin IDE cables, swap it for 40 pin and even the CF cards get auto detected fine now.
The DVD drive I've had to borrow from another build as the one I originally found was dead. On the same cable is an 8GB Western Digital HDD
I can JUST stretch the longest of my 40 pin IDE cable's to the top 2 back brackets for the CF cards. Does mean the video card has to be in the 2nd PCI slot but doesn't seem to cause any problems.
All in all it's come together quite well. The VRM's are keeping nice and cool now, as these things get real hot real quick even on the test bench
This weekend I'm hoping to install at least one of the OS's I have planned but for now some pic's
It lives! the Purple Pentium Pro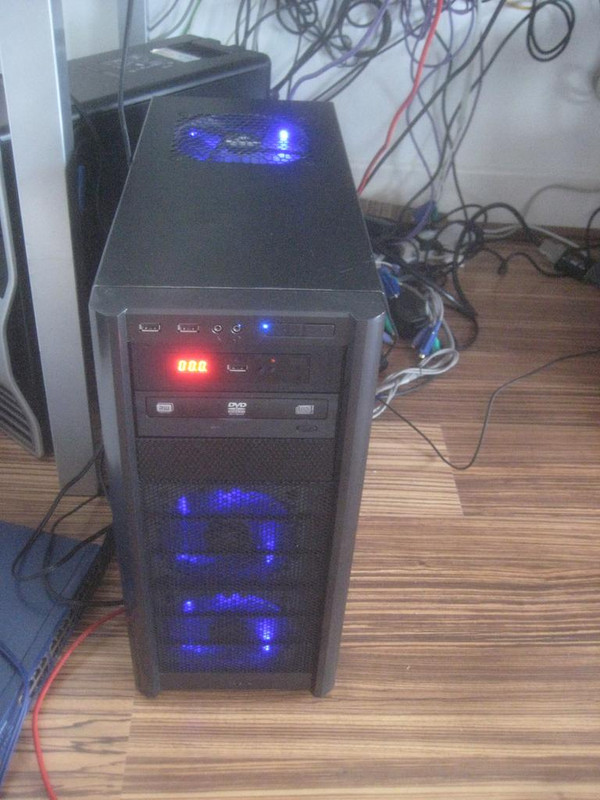 Fairly tidy even without the rounded IDE cables I got especially for it.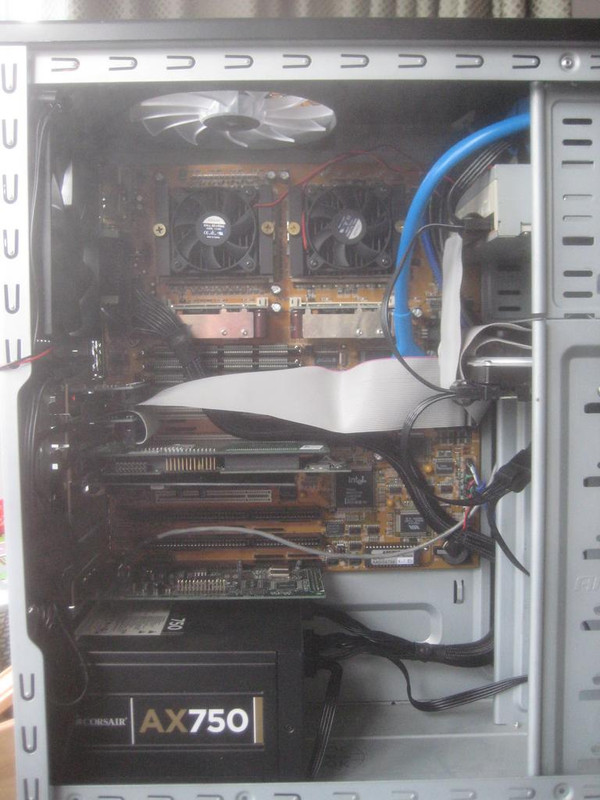 Back, just becasue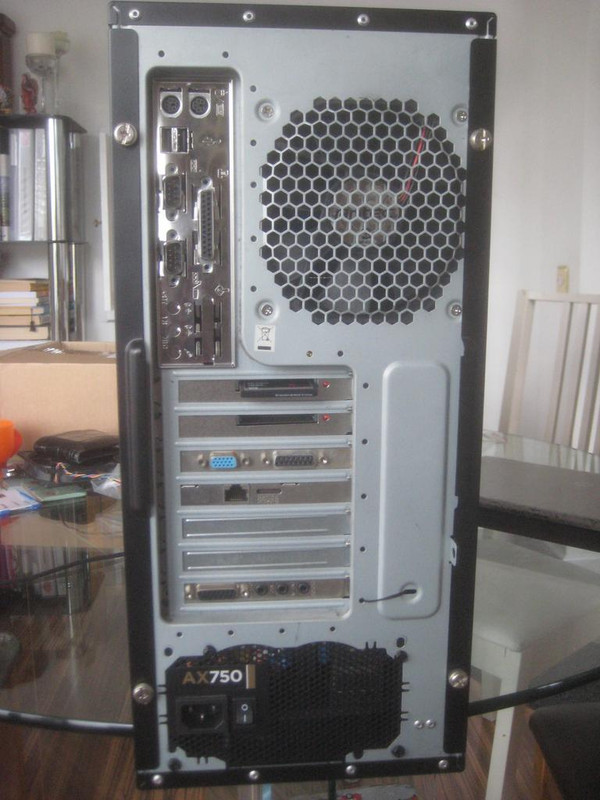 Its a tight squeeze but the motherboard just fits