First post, by chinny22
Another machine I salvaged from the industrial printers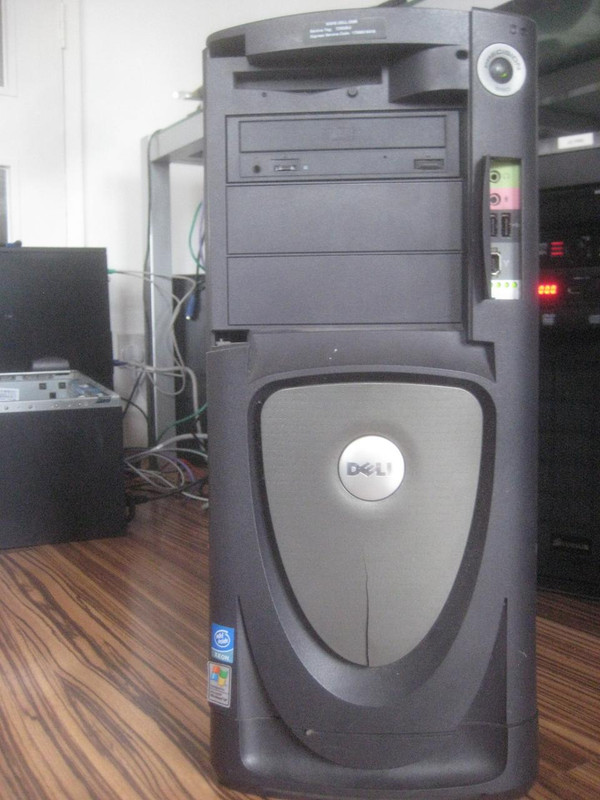 Looking at the logs this was used up till 2016 although not very often in the final years in the CAD dept
As you can see it had a hard life. The drive bay door is missing and a big crack on the "shield" covering the front intake.
I couldn't check the specs as it didn't have a standard video port and unsurprisingly the adapter is no where to be seen.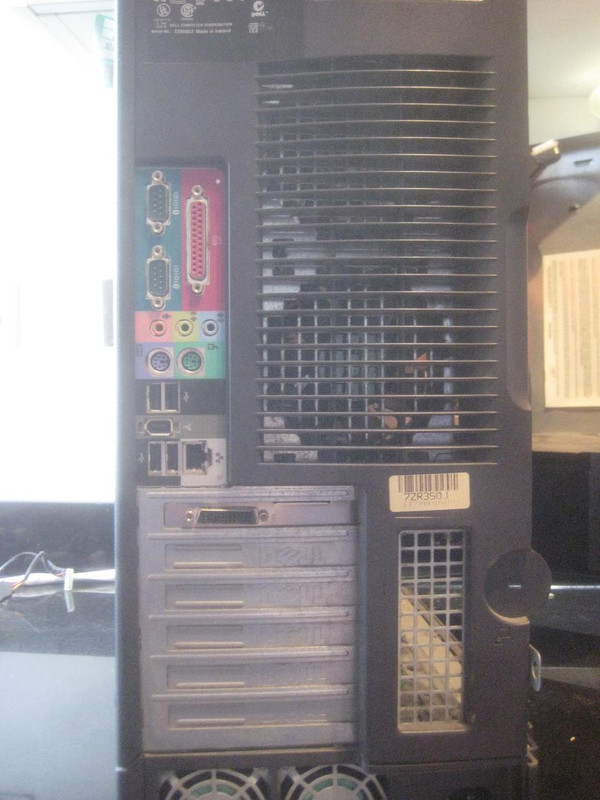 Even though the case been plastic this thing is built solid and feels like a quality product, It's a bit strange though as you open it like a book.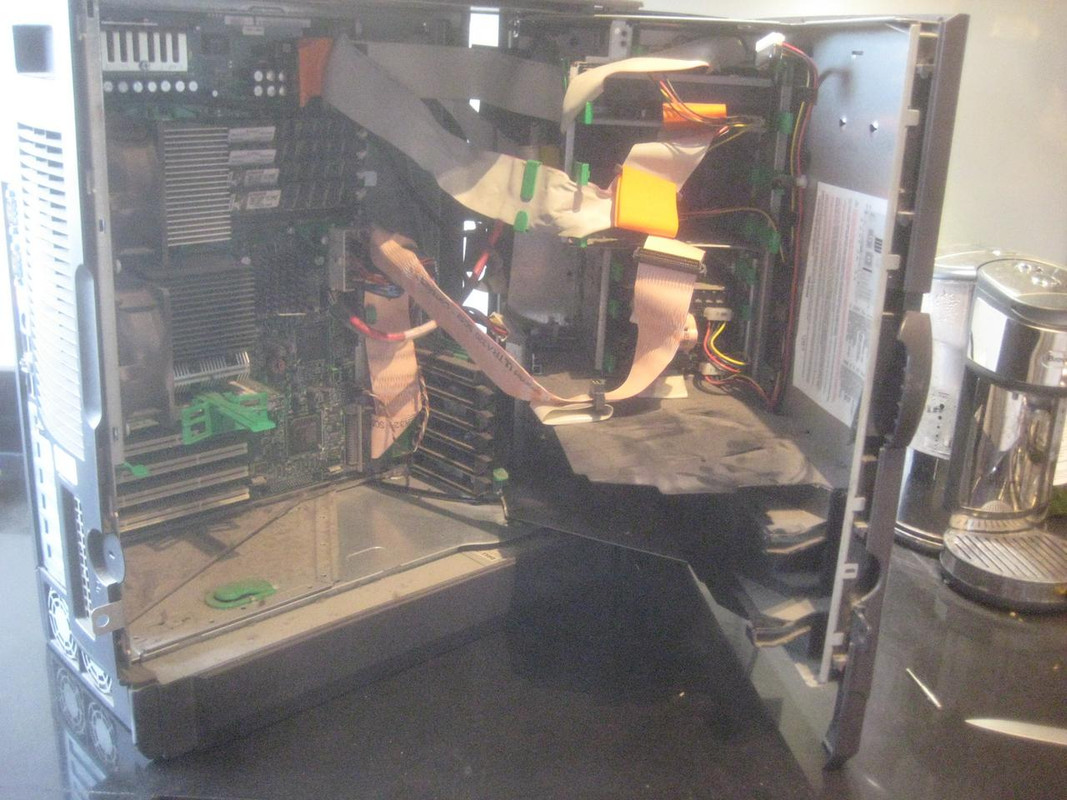 Once back home I swapped the video card, fired it up and this is what I had
CPU: Dual Xeon 2400 SL6GD
RAM: 3GB Non ECC
HDD: 2 Fujitsu MAS3367NP 23GB SCSI
Video: AGP ATI Radeon E-G012-01-3614 (B)
Like most servers and hard worked machines this was so dirty I needed a shower after working on it. So first step was to strip it down and give it a good clean. I'm not after spotless but now I'm not covered in crap whenever I work on it.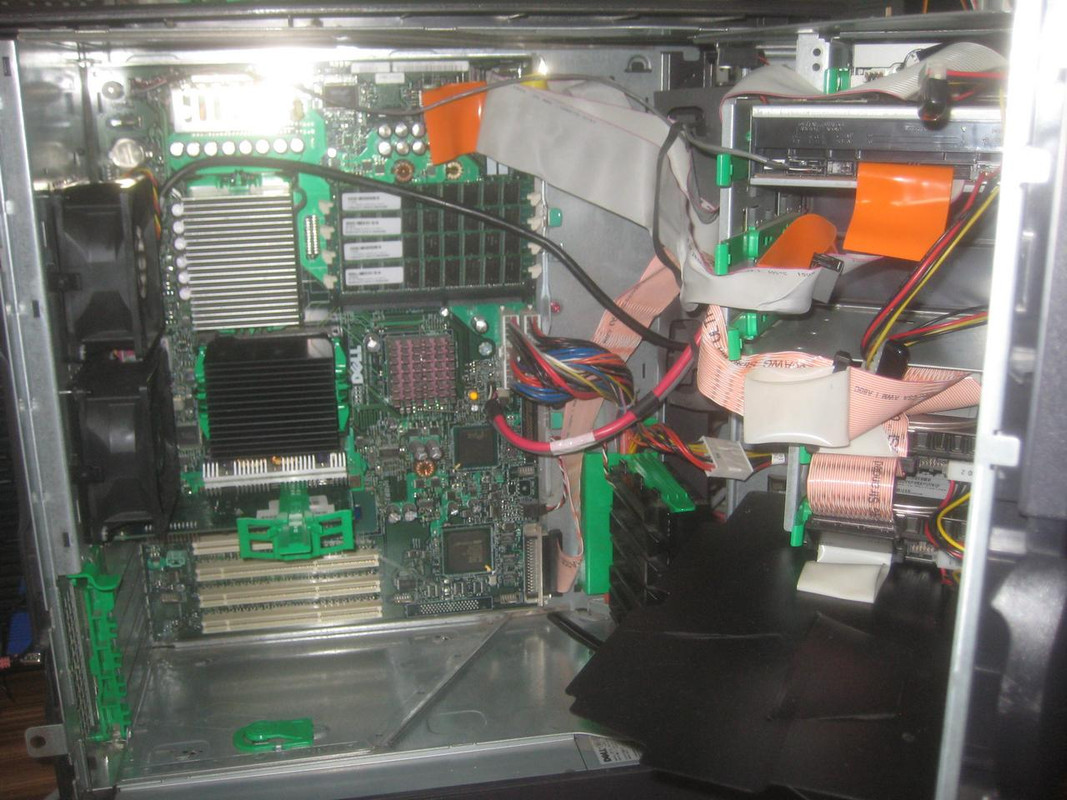 Then it was time for upgrading.
CPU's were maxed out with a pair of 3200's SL72Y only £7 each 😀
RAM was Upgraded to 4GB ECC, that cost around £100 🙁
Video was swapped out for a TNT2 M64 I had spare, nothing special but fine for what I have planed.
I kept the HDD's but put them in a mirror.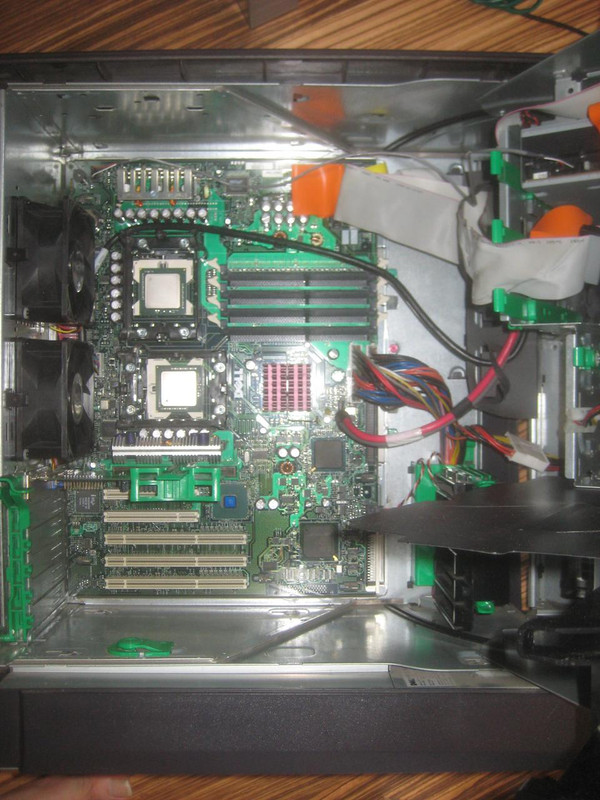 And OS? NT4!
Thats right this will be my NT4 mess around server. Dell still has NT4 drivers on its web page So the on board sound works.
I've installed Backoffice 4.5 so I can mess around with Exchange 5.5, Proxy 2.0 which I used to share my dial up internet years ago and then maybe SMS server one day. As well as Office 97.
Few issues installing NT.
First you have to tap F6 as soon as the blue screen shows during setup to specify the SCSI card, if you end up at where it detects the IDE controller and asks if you want to specify another device, its too late and setup will crash. You can make a driver disk with R52201.EXE
Also setup crashes with 4GB RAM. 3GB is fine. I think my CD has SP1 slip streamed so maybe slip streaming a later service pack fixes the issue, but I just pulled out a stick of ram and didn't put it back in until SP6 had been applied.
And here it is next to its younger brother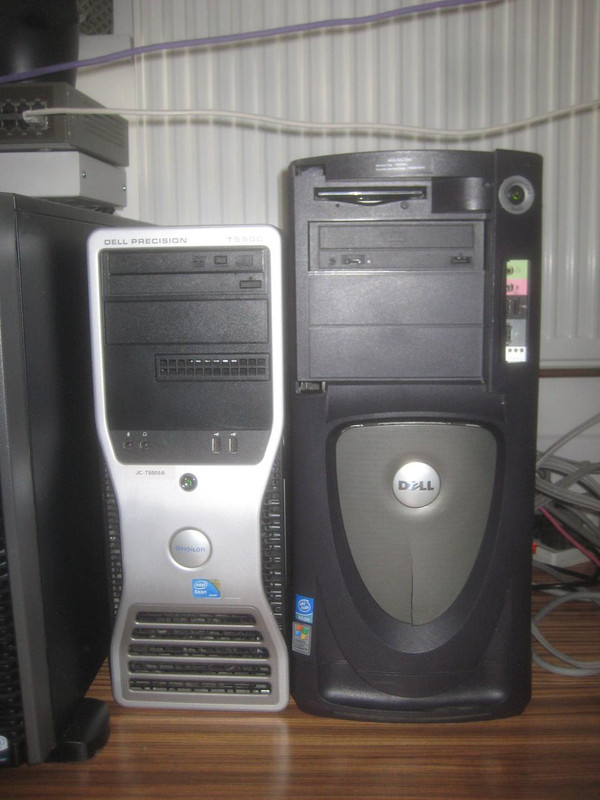 Cant quite remember the specs' its my daily driver Dual 2Ghz and about 12GB RAM, mostly built up from parts stolen out of servers I still have in storage running Windows 7 but mostly just acts as a media server for my smart TV
Not sure how long the 650 has left, it does have a few swolen caps but I doubt I'll use this often and It'll probably sit months on end without been turned on so I'll pretend I didn't see them for now.