First post, by JoJo_Reloaded
Here is my latest build: DooM
This is a try to build the beefiest 386 ever, along having other perks, such as many sound systems or doing live overclock to the CPU.
That's it, in this computer you can change the CPU speed in real time with the push of a button:
At boot the system starts at its stock speed, 40mhz, but we can change it on the fly to 50, 55 and 60mhz. Apart from that, using the turbo switch we can select also 20, 25, 28 and 30mhz.

DooM power is flowing through its veins...
Without further ado, here is the build running:
https://www.youtube.com/watch?v=4uja0zSPkt8
Those are its specs:
- CPU 80386 DX (20 - 60 mhz)
- 8 mb de ram 60ns
- 128 kb cache 12ns
- Storage via a CF (using XT-ide bios)
- 3 1/2 1.44mb floppy
- SVGA Tseng Labs ET4000 1mb.
- Sound blaster 2.0 with CMS chips
- General Midi and Roland MT-32 support via S2P
- TI SN76496 support via TNDLPT (prototype unit)
https://www.youtube.com/watch?v=W4XfvI7WkhQ
The system is compatible with these sound standards:
- pc speaker
- tandy / pcjr
- game blaster
- adlib
- sound blaster
- Roland MT-32
- General Midi
https://www.youtube.com/watch?v=rVu2r-gTifw
The origins of this build come from my overclock experiments. Yes, that's one of my hobbies, trying to overclock old PCs.
This of course needs many xtal or osc changes, but many times I can't find the correct one. I need a 37.5mhz one and only can find a 35mhz or a 40mhz...
I thought of building my own programabble oscillator and found this clock generator:
The Adafruit Si5351A clock generator. This and an Arduino can generate square waves from 8khz to 160mhz with a compatible logic for 3v or 5v, perfect for my TTL system.
Here is my custom oscillator adapted to a dip 14 socket.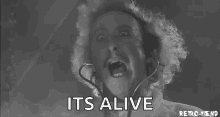 It's alive!
With that I tried several motherboards and found one, an AMD 386-40 one that surprised me...
60mhz! Incredible!
I never thought of a 386 running at 60mhz, even it is not entirely stable. We can blame the cache memory for it, even upgaded from 20ns chips to 12ns, the cache tag chip is the same, and can't find a replacement that keeps the system stable at 60mhz. Maybe one day 😀
In any case, at 55mhz the system is perfectly stable and we are talking a huge overclock here, +37.5%. The CPU overheats, but this is no problem...
My initial tests were with that big-ass cooler, but after 30 minutes or so the system went unstable. We needed more juice, so, here enters the peltier:
A 60w peltier keeps the CPU at stable temperatures, so that's it.
I used thermal glue to attach the cpu to the peltier, and more to join the peltier with the cooler, but the result was not as robust as I needed, because the cooler I'm using, one designed for Athlons XP, is somewhat heavy.
As these motherboards doesn't have any means to attach coolers I needed to attach it to the case, using a steel rod from side to side:
For controlling the logic, the clock generation circuit, the select buttons, the system start button, and the skull eyes there is an Arduino UNO doing all the work...
And for decoration I attached a lcd screen playing 'doom videos' with a raspberry pi...
... and a Doom sticker:
And that's all, I hope you like it!

DooM is watching you...