First post, by appiah4
1997 saw quite possibly one of the largest leaps in computing performance in the history of computers. Pentium II hit the market and the 3D Graphics Acceleration was in full swing. If you invested heavily in a computer mid-1996, it was probably half obsolete by mid-1997. MS-DOS was nearly done and gone, Windows 95 had gained incredible traction and we were finally pushing the limits of the PCI Bus and 66MHz FSB.
I know, because I was riding that obsolescence wagon: I had upgraded to a Pentium 133 in late 1996.
But believe it or not, not everyone needed monster CPUs and 3D accelerators at the time. I was one such user with completely different needs: I needed a reliable multi-tasking OS to run my BBS in the background while I was surfing the internet, experiencing multimedia and playing DOS games. So I soldiered on with a Pentium 133 all the way until mid-1998, and ran an OS that not many were familiar with: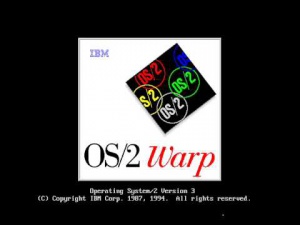 Of course, the Pentium 133 was ancient by the time I managed to upgrade to a Pentium II 300 with a Voodoo 2 8MB in 1998. At many points I considered an inexpensive upgrade during 1997, but for personal reasons, and for having to replace a rather expensive external modem at some point, it never happened.
This build has its roots in the cheap-o 1997 PC I would have upgraded to if it ever came to that, but it also attempts to do one more thing: build a fast MS-DOS PC that I can easily capture video output from using its S-Video out.
This thread will be my build log as I put together (and change my mind on) the hardware, install the software and troubleshoot all the quirks.
Here are the system specs I am currently planning:
Case: NOS AT Mid Tower (ST)
PSU: NOS Chen Guang 230W AT
Motherboard: ZIDA 5STX
CPU: Cyrix mII-233GP (75MHz)
RAM: 64MB SDRAM PC100
Video Card: Butterfly 6326-TV2I PCI (SiS 6326)
Sound Card: DataExpert MED2000 (OPTi 82C929/OPL3)
NIC: 3Com 3C905 10/00 PCI
Storage: CF-IDE (Kingston 4GB CF)
Optical: LG 52x CD-ROM
Removable: 1.44MB 3.5" FDD & GOTEK (Flash-Floppy)
Also considering the following alternatives:
- ATI All-In-Wonder Pro PCI as the video card (as it almost certainly has better video out) but it was a premium part that doesn't mix well with the build theme
- Sound Blaster 16 CT2290 as the sound card (as it is what I had at the time) but I want a bug-free MPU-401 this time around.
Here are the parts I am using then..
Stay tuned for more photos and videos of my failures in this endeavor.
Last edited by
appiah4
on 2020-04-20, 08:28. Edited 4 times in total.
Retronautics: A digital gallery of my retro computers, hardware and projects.