Reply 35980 of 37167, by alienmannequin
Have been meaning to post these for many years. Anyone have an idea of what they are?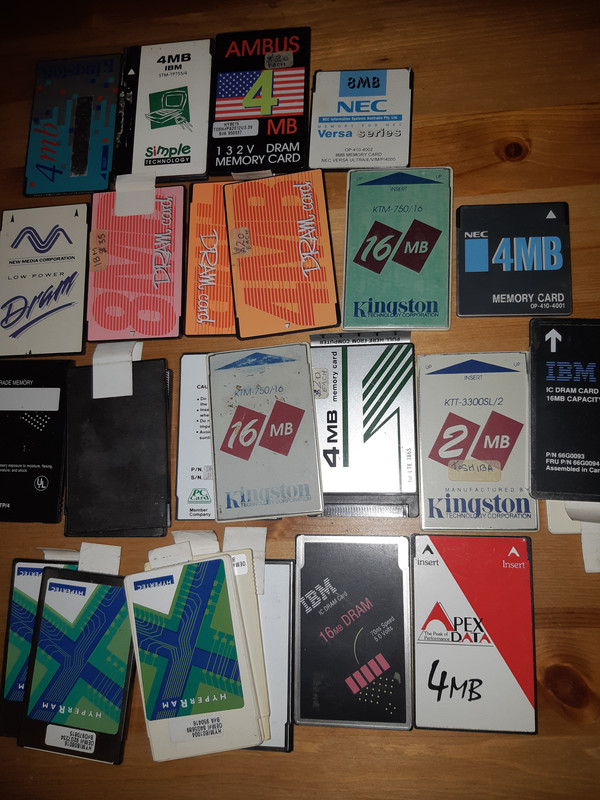 There were a couple of 4 mb PCMCIA flash cards in the lot, which I took out and used for my 200lx and WinCE PDA, but these don't appear to fit any slots that I have.