First post, by AlienBZ
This is an older PC (Windows 98), am starting to work on this as my next Practice PC project - just got this pc from the thrift store back of our house back in November 2010, and just opened it up months ago, then closed it back up again.
Practice PC # 2 (w/ cover off);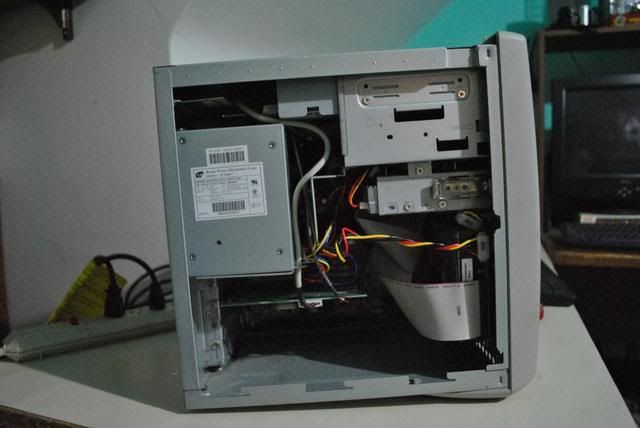 P PC #2 innards (it's dark inside);
EDIT - This PC is cramped quarters, I had to use a couple of pliers to get all the connectors from the PSU disconnected from the HDD, the floppy, and the optical drives - it was a real struggle, but I did it.
Here are the pics of the initial disassembly -
As with this card, I had no idea what it was used for in this PC, but I contacted Quasar Command personnel, who told me it is a - HP PC80079 V.90 PCI 56k Fax-Modem Card 5184-1211-G;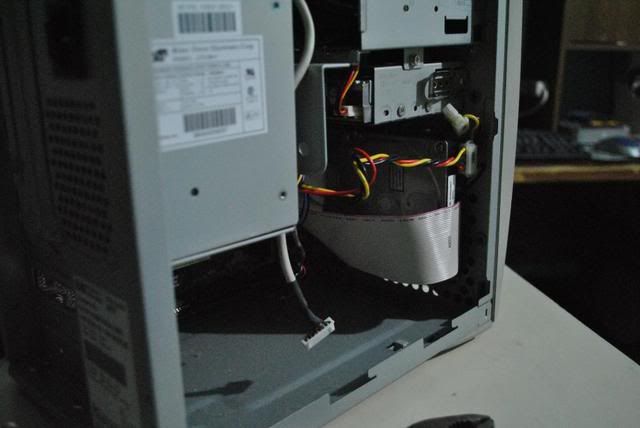 HDD partly hidden by data cable;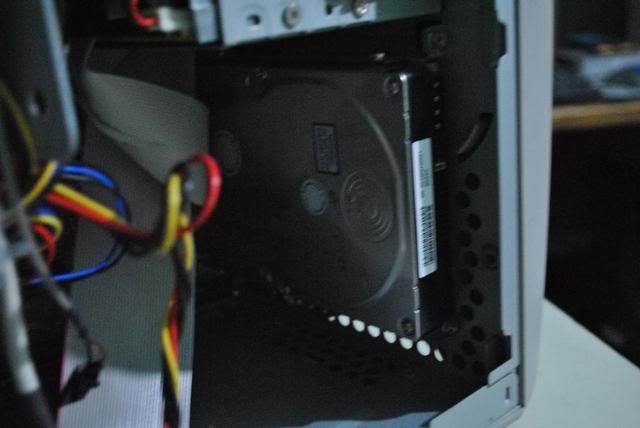 HDD exposed;
100W ATX PSU;
Audio riser card.
Now I have a question - I would like to accept used PC's that don't work so (but this one - P PC # 2 - does work [according to the man at the thrift store who tested it and he told me that it lacks an OS, which I told him I wanted to install] and it has a "Windows 98" sticker on the front).
My family agrees with this as long as each component doesn't cost over $20.
I've decided to make this PC into a retro gaming rig, and hopefully sell it to someone after I have my computer repair business up and running. I replaced the 3.5 inch floppy drive in it b/c of a couple of bent pins on the connector side of the original floppy drive. Then I turned it on and it booted up, showing that Win 98 is installed. But this replacement floppy drive doesn't have its eject button, so I pulled the eject button off of the original floppy drive and tried to stick it into the new floppy drive through the opening in the front panel of the tower (this was after everything - front panel, case cover) was all put back in place. B/c the eject button from the old drive would not slide into this opening, I tried to use a flat screwdriver around the edges on the front panel to force the panel off of the tower, but it wouldn't budge. I'm assuming that I'd have to remove the case cover, then the front panel, or is there another way to get this eject button onto the replacement floppy drive?
Last edited by
AlienBZ
on 2011-05-19, 15:09. Edited 1 time in total.