Reply 40 of 106, by AlienBZ
Ok, I used the rear end (rounded) of the handle of a spoon and pried the HSF off of the CPU. Here's what they look like taken off:
Bottom side of HS/F - should I remove the mess the factory put on it?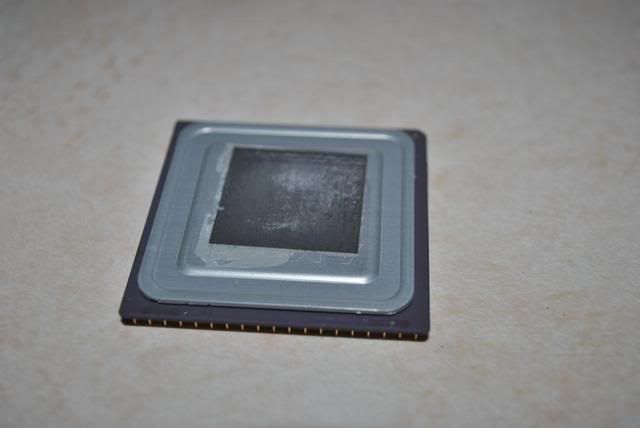 The CPU, separated from the bottom of the HS/F - is it damaged, or is this how it's supposed to be? How do I tell if the CPU is roasted (toast, as you say)?
Last edited by
AlienBZ
on 2011-06-09, 22:18. Edited 2 times in total.