First post, by ReeseRiverson
Well sort of, I may find a 486 based motherboard to put back in, but for now, a 75MHz Intel Pentium shall do, right? 😁
Well, to start off, this case is one of my favorites, that I had gotten years back, which had a 486 motherboard in it. Which worked well until it had beep codes... check the second motherboard and description here: Questions on a few pieces of hardware...
Then I ended up having some brainiac idea of modding the case at some time, and kind of mucked up/lost the 3.5" bay tray, which held the harddrive and floppy. 😵 Fortunately 5.25" to 3.5" bay adapters exist! Well, this only answers the issue for a floppy drive, doesn't it? Well, yeah, but I will just use a compact flash to IDE adapter to remedy the HDD part. 😀
This motherboard has one of those Real Time Clocks too, an ODIN OEC12C887A with a dead battery. Through some research I learned that Real Time Clocks are not rechargeable and yada yada... so until I can source a replacement (If anyone knows of any good matches to this one?), I hacked it up to be wired into a pair of double A batteries for the needed 3 volts. After that, my settings got saved!
One of my favorite features of this case, is the built in speakers... I know they arn't the greatest things but I don't care, I just love how it has a built in amp and LED meters!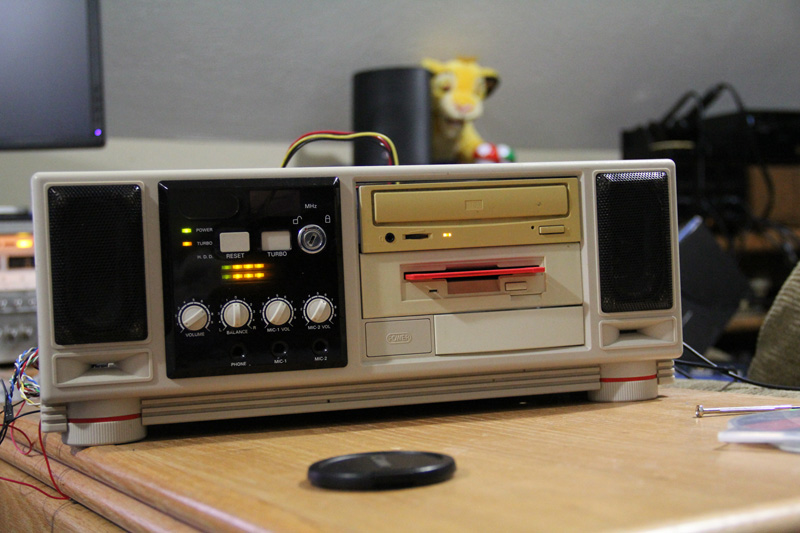 It isn't tidied up yet, right now it was more of getting it working sort of deal going on here: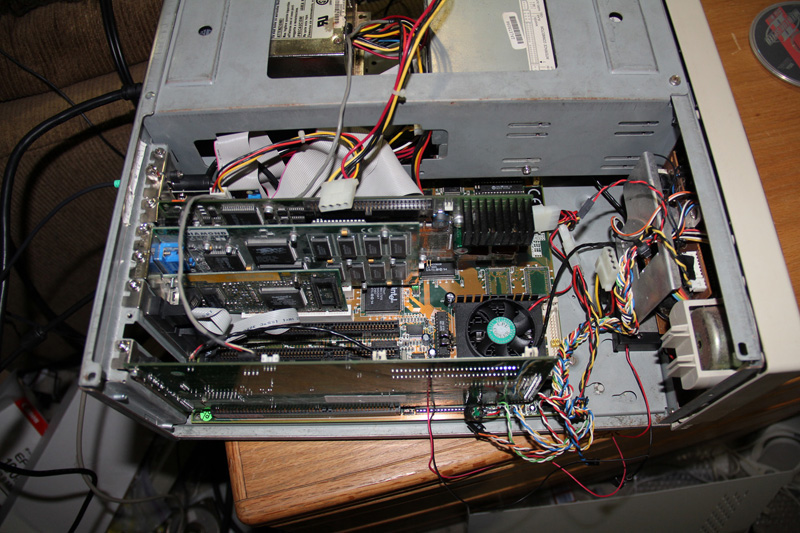 Rear side, and when I got it, they had cables leading outside the case to some adapter to a 3.5mm jack for the mic and speaker connectors. Well, no need with the MB_Pro header on the soundblaster cards. 😁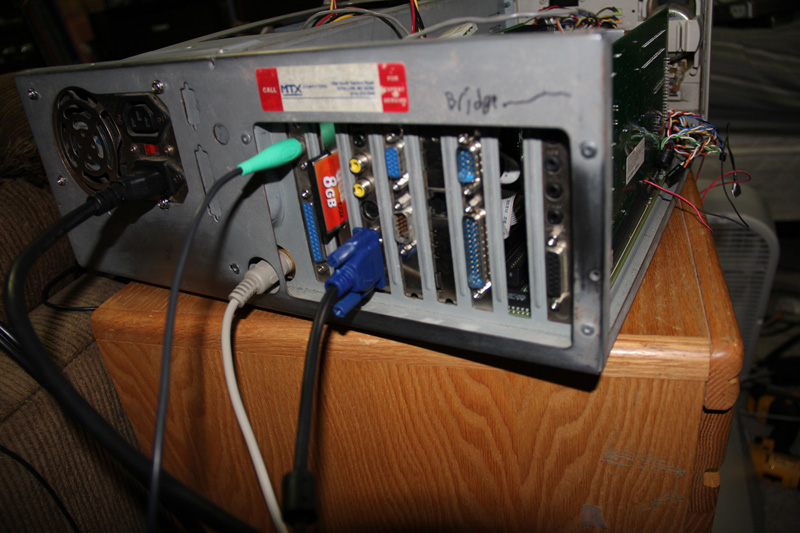 Hack job done to the Real Time Clock... Temporary solution until I get a replacement:

Then some Day of the Tentacle! Okay, not a major stress test on a 75MHz Pentium, but hey, it's a great game!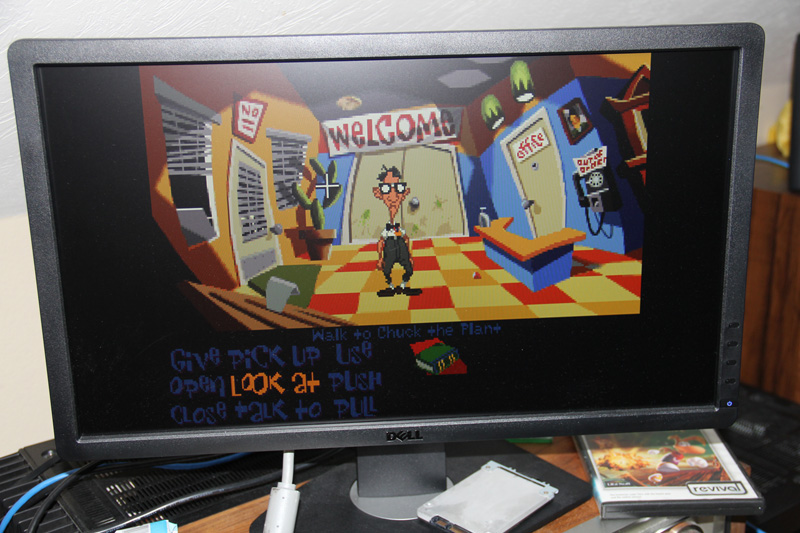 I have 16MB of RAM installed currently, as well as Windows 95. (Yes, Windows 95 on an 8GB Compact Flash Card. I don't honestly know why some people seem against the use of the OS on a CF card, but it runs well enough for me, and plus I have no choice. 🤣 )
I'm still tempted on a 486 back in this sort of case, but I don't know at the moment. Doesn't Pentium based systems need a case with a case fan or something or would I be fine?
Also excuse me for the terribly yellowed optical drive. I need to get more decent optical drives and floppy drives that actually work. 🤣