First post, by James-F
My SB16 CT2230 Review
I have received my Sound Blaster 16 model CT2230 Rev.49432.
DSP v4.13, CT1745A-S mixer, CT1747 OPL3, CT1703-A DAC.
Test points:
* Distortion in high volume games?
* Oscillation in SBPro high-speed Stereo mode?
* Clicking after sample playback?
* Noise from Wavetable header amplifier?
* Low Harmonic Distortion playing -0.1dbFS 440Hz sinewave in 8bit and 16bit.
* Capable 8-bit to 2/3/4-bit ADPC.
* Present Dynamic Lowpass filtering.
* Working Mixer?
* Authentic OPL3.
* Bug-free MPU-401?
* Low noise, above 70 SNR?
Let me start by saying that this card is absolutely silent.
I get 76dbFS of SNR just like my CT2950 (older CT1745A mixer) or later Vibra16S CT2890 with the proper mixer settings.
I have no clue where the rumor that CT2230 cards are noisy came from but it's absolutely 100% false.
EDIT: Inthis post I think I may found the biggest culprit for noise:
My Sound Blaster 16 CT2230 Review
Proper mixer settings would be: everything muted to minimum but Voice, MIDI, Master, Bass, Treble and all X's unticked,.
Voice and MIDI (FM) set to full and Master set one click below full to avoid distortion, Output Gain-L/R set to x1.
These settings produce outstanding SNR with crystal clean distortion-less audio path.
There is no distortion with high volume games, unlike the Vibra16S card I have which distorts no matter what settings in the mixer.
The CT2230 produces exactly the same sound as the CT2950, measured using VST frequency analyzers and accurate VU meters.
The audio path is very clean and has very low harmonic distortion both in OPL, PCM sound, and Wavetable return.
The Dynamic Lowpass Filter which is unique to the SB16 is working and makes low sampling rate games sound good.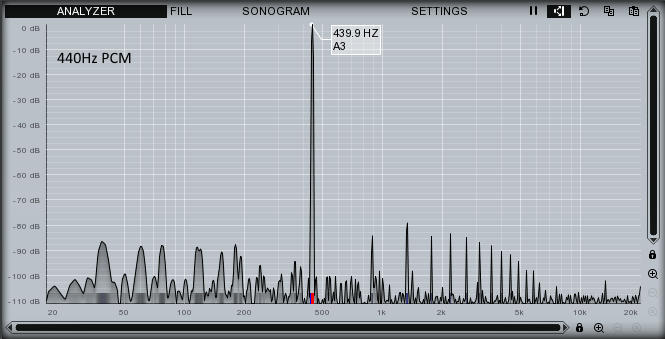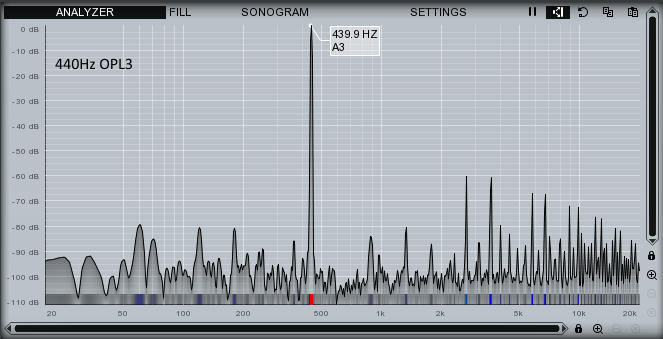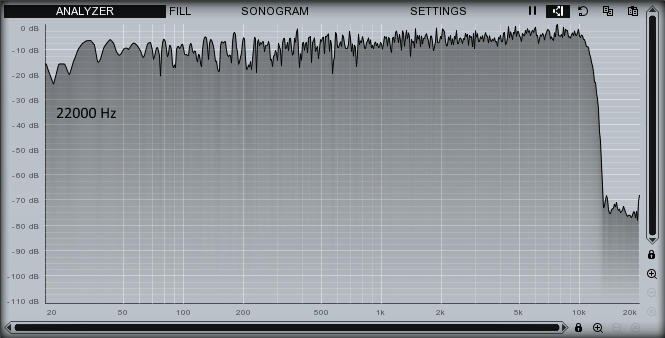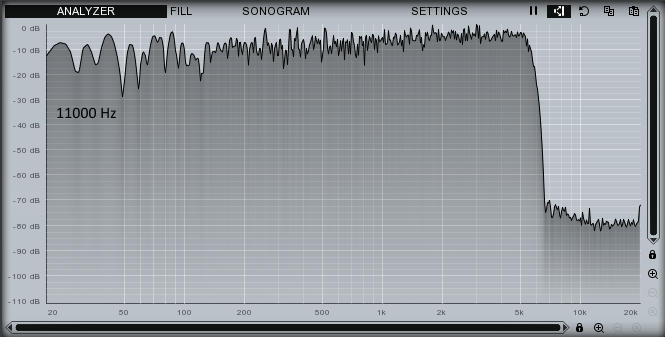 There is a click sound in Prince of Persia after the footsteps sample, other games have similar click sound like Mortal Kombat 1, Skyroads and Supaplex, not present in all games.
This click sound is a residue after low sampling rate PCM playback, it is absent from YMF71x, ES1688, Vibra16S, and DOSBox.
Note that this click is very quiet and some may never notice it, I guess this is just how the stand alone SB16 DSP works.
When the CT2230, CT2950, Vibra16S or any other SB16 card (I believe so) is forced into high-speed mode (SBPro Stereo mode) which they don't support,
they oscillate and make a high pitched noise when sampling rate is less than 44100Hz and if the game plays sound not from the absolute Center (mono).
The oscillation is heard the most when the game/program tries to play sounds not from Center but from Left or Right, this can be tested in Descent setup in SBPro mode.
No game that I know of forces the SB16 into SBPro Stereo mode without having a SB16 option in their setups, if you have the option try to completely avoid SBPro stereo option.
I assume that it is also beneficial/important not to set to T4 (SBP) in the BLASTER variable but the proper T6 for SB16.
I used MPXPlay for DOS, forced to SBPro Stereo Mode, 11kHz sampling rate, with a mono 440Hz.wav panned hard left to produce this screenshot.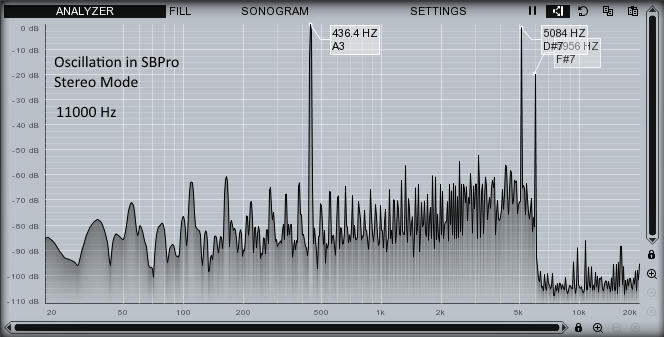 OPL3 sounds great and is balanced with the PCM sound when both set the same level in the mixer, so older SB1/2 games sound as intended without too much hassle.
Functional 8-bit to 2/3/4-bit ADPC for games (a game?) like Duke Nukem 2.
No hanging note bug using the MPU-401 with the CT1747 chip but still stutters in Duke3D and Tie Fighter, I just use the YMF71x for MPU-401 only and be done with it.
I also have my DreamBlaster S1 wavetable plugged into the YMF71x and looped back into the Line-In which I enable only when I want to hear it.
The only differences I have found between the CT2230 and CT2950 is the OPL3 vs CQM and absent Hanging Note Bug on the CT2230, all else is exactly the same in terms of Audio and Noise.
The CT2950 is Full-PnP which requires CTCU whether the CT2230 is Semi-PnP and only requires BLASTER and Diagnose.exe /s to initiate.
Overall, this is a great sound card and I recommend it for High Compatibility, Authentic OPL3, Bug-free MPU-401, balanced PCM to FM, and Low Noise.
A side note:
Line-Out should see a proper load of 10KΩ (10,000Ω) by standard, so only connect to a proper load like a Stereo System, Amplified Computer Speakers, or other Line-In.
Do NOT connect headphones to the line-out, they are 16Ω-32Ω (typical) which will not properly load the SB line-out and you'll lose bass frequencies (confirmed), distort the DAC, or worse.
You can and should connect your headphones to the Speakers jack because it expects low impedance and has the proper current supply by the two big mosfets you see on board.
Last edited by
James-F
on 2016-09-13, 09:36. Edited 10 times in total.