Took a while to find her, but she arrived, untested and broken…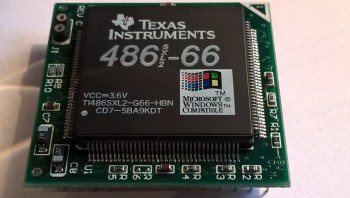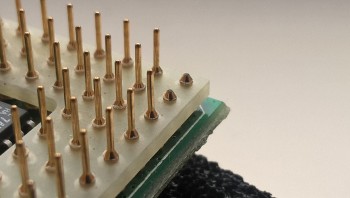 I also came under some competition from other Vogoners to buy her and at the time, after the amount it rose to plus unknown to the condition she was in… I felt pretty shitty. I was eager though for her to arrive and find out where I stood.
When examining the PCB I noticed a small jumper, anyone have any idea what it maybe does?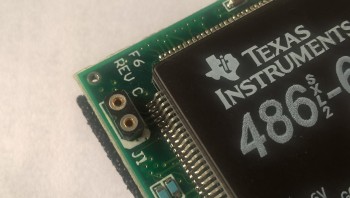 So getting setup, I dig out some spare 386 sockets, helping hands, magna glass, and Iron which I've not used in silly donkies! Must have been last year before I've last warmed her up… shows how busy work keeps us!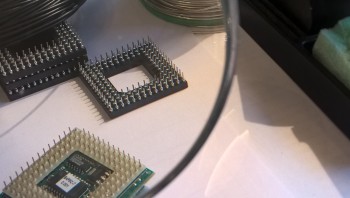 … and of course, solder!
Not the best solder job I've done, but the connections are bridged and man did it take an effort. There was hardly anything to solder onto on what was left of those pins.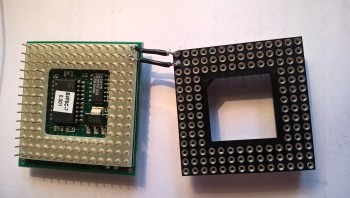 It turned out in the end that I didn't need the jumpers, I couldn't close the CPU onto the socket as there was no space! After snipping them off, I got the DMM and checked for continuity… lo' and behold there was still a bridge with out the jumpers.
So, the sockets on…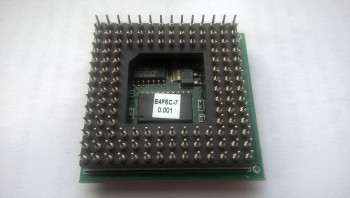 Next, was to find a decent sized heat sink. Having a good old Worzel Gummidge in my spares box I found a nice 386 HSF.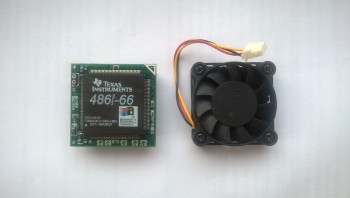 With a bit of Arctic Silver… It's on!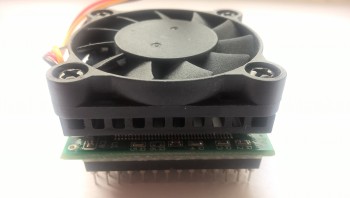 Now the "heart in mouth" moment. Bringing the Systempro out of hibernation for the first time this winter I plug in the SXL2-66 and...
...
...
... it worked!
Relief more than anything swept over at first.
Being away much of this week again with work, I got back today with one thing on my mind, apart from food of course, benching! The results from benching on the Systempro are below: -
viewtopic.php?f=25&t=52795
The results obtained were using EISA bus. When I get the time I'll look to dig out one of the faster VLB systems I have as a test rig.