First post, by BLockOUT
A friend gave me a small box full of eeproms that were taken from old dead motherboards many years ago.
I have an eeprom flasher, and tried to erase the eeprom using UV light all night but i had no luck.
I tried leaving the uv lightbulb 5mm above the eeprom for 30 minutes, then for 8 hours and nothing changed.
this is the lightbulb i had at hand for uv light.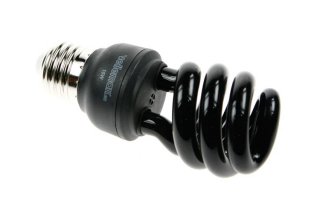 searching online shops around here, an eeprom eraser costs about 80 dollars with timer, and i want to know if there is a cheaper way to get the eeprom erased. What kind of uv light is needed to do the job? I cant belive this is difficult to erase, not even at sunlight can be erased.