First post, by appiah4
I put together a 486DX33 today and everything went buttery smooth except for the VLB Multi I/O.
System is:
ECS 486UL-P101
Intel i486-33 (Missing S1 pin)
8x1MB FPM30 RAM
PineTech PT-628A Multi I-O VLB
CL-GD5428 VGA VLB
Sound Blaster CT2290 ISA
3Com 3c900 NIC ISA
Here's a photo of the Multi I-O: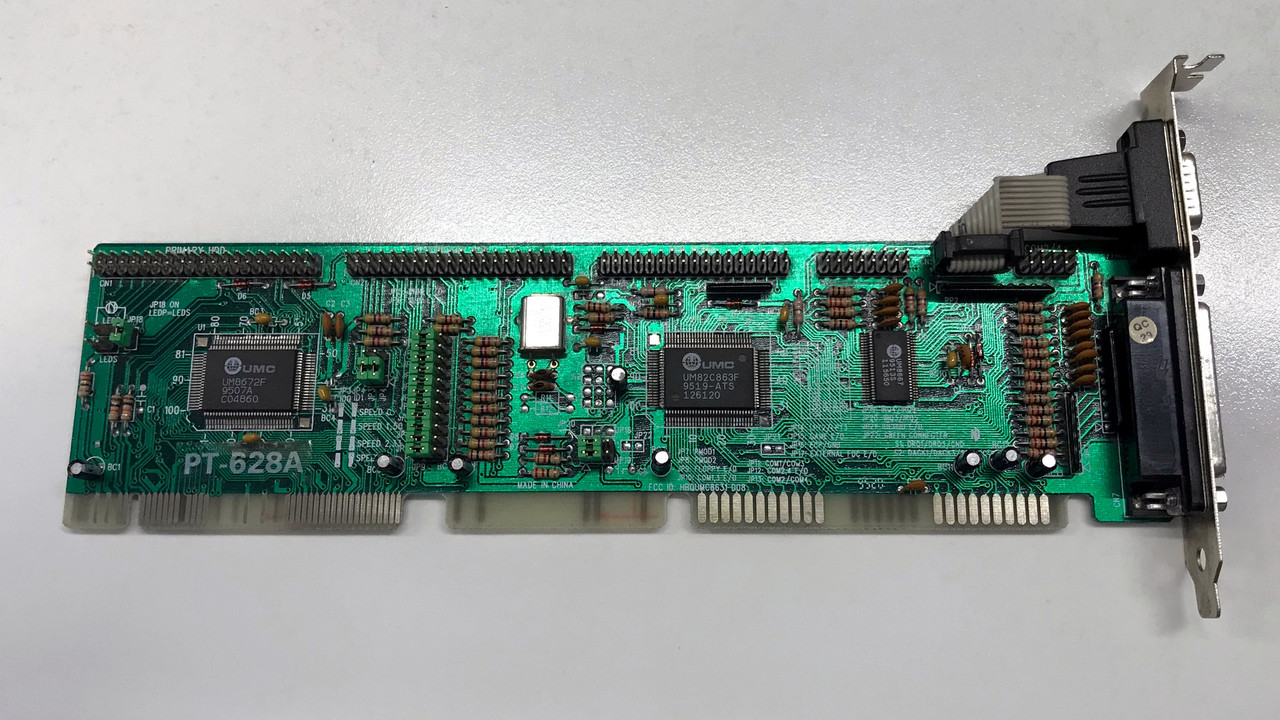 Well.. No matter what I do the system won't work with a CF-IDE. IDE Autodetect hangs, manual C/S/H results in POST hang after memory check. Connecting a CD-ROM results in system hanging at CD-ROM driver load. I've tried several CF Cards (256MB to 2GB), CF-IDE adapter types, several IDE cables, CF and CD-ROM on same chain, different chains, alternate between master and slave.. Nothing works.
Serial and FDD on the I-O works perfectly though, so I have no idea why the CF-IDE won't work.
Sound Blaster's IDE controller getting in the way, maybe? It's set as Tertiary on IRQ11 by default, and can't be disabled AFAIK? Or maybe I have a setting wrong on the card? There is a speed jumper that can be set at 0, 1.5, 2.33 or 3.0 - set at 0 by default, no idea what it does.. I have found the manual to a very similar IO card (http://www.computer-museum.net/docs/FEIOL-UC3 … usersmanual.pdf) and it shows ID0 ID1 speed jumper settings, they relate to different CPU speeds and relevant IDE cycle and active timings, maybe I should play around with this?
Open to suggestions.
Retronautics: A digital gallery of my retro computers, hardware and projects.