No car amplifier
worth the price
, especially since in a car, you need to deal with crappy room acoustic
first
,not to mention such asymmetrical listening position that ruins stereo imaging, and small speakers that tend to compress whenever you play them loud. So amplifier is usually the thing to worry the last when building car audio.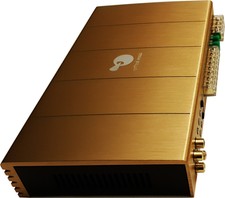 PS: I did my homework, and Critical Mass Audio
is white van
, so stay away from the brand.