First post, by alienmannequin
Revisiting a classic on twin Voodoo 2s ( Celeron 433 Socket 370 + SLI Voodoo 2 - build/rebuild log - "Slotket" ).
Whilst installing the game, I noticed a few significant changes on the version that was in the drive (1.4 Patched Asia/Pacific version in DVD case).
Had to actually pull out the big box Battlezone version ( 1.0 ), install (took a couple of grainy pics, below), and play the first couple of missions to get a handle on what was different. Has anyone else noticed this?
Install screen 1.4
Missing "Tank" Animation splash screen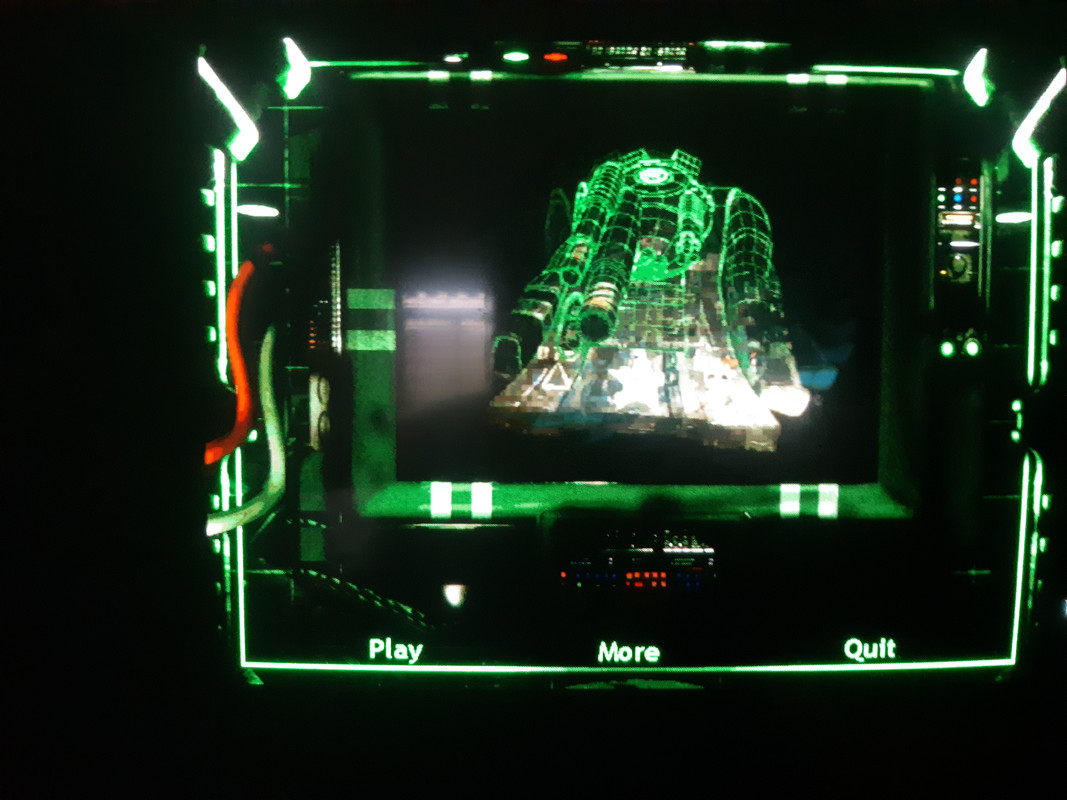 Missing voiceover about NASA, ceremonies in the Rose Garden, and murders
Missing Saturn V launch video
For me, these were quite a significant omission. The ominous music & backstory helps set the scene. Upon entering the game in the 1.4 pre-patched version, all you see is the "action style" intro. The feeling of the game changes.
1.4 Disc
Missing "AVI" directory
└Apollo15.avi
└bg.avi
└dreign.avi
└dreigne.avi
└netstorm.avi
Missing Dark Reign demo
Ingame 1.4
Mission begin splash screen - is this missing? (Stylized box-crosshairs with planet in background)
Voiceover/narration begins before graphics kick in
Large assets patch 1.4
Washed out/muddy shadowing - anyone else see this?
Mouse is SLOW. 20 "flicks" to move the ship 180
Has anyone noticed anything else?
Is anyone also particular about replicating their earlier experiences?