I've just got one. It's a 1989 variant of IBM M-ACPA card.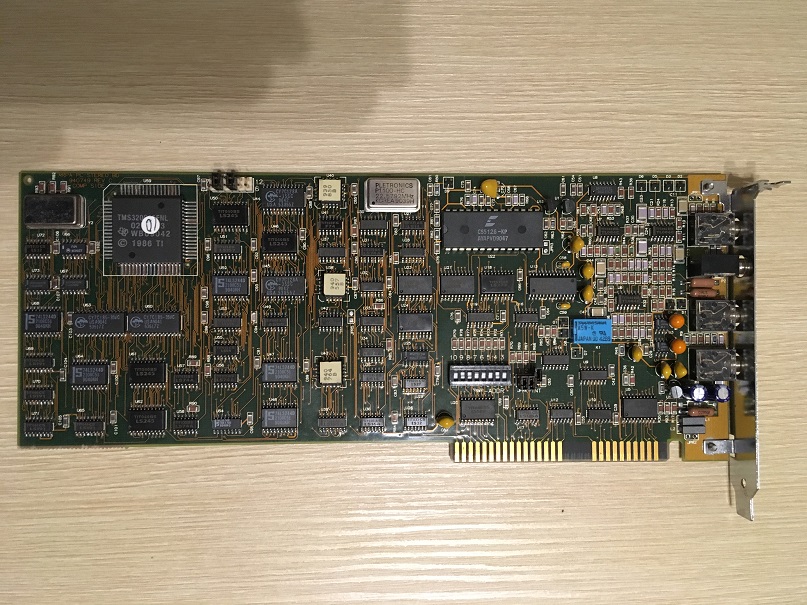 Seems it uses interrupts and shared memory window (no DMA). Any ideas on how to run it under DOS? Anybody knows anything?
I've seen these resources:
http://ps-2.kev009.com/ohlandl/sound/ACPA.html
http://ohlandl.ipv7.net/sound/ACPA.html
Thing is that I've got seemingly different version with other jumpers and switches. If someone had the experience or the ideas I'd hear that to simplify the process of getting acquainted with this long-forgotten and unpopular card.
Update
: I managed to run the card almost without trouble. It supports PCM sound and some Adlib-like synthesis for MIDI music.
Recordings