First post, by dionb
I have myself a little mystery card here. Stock photo, but identical to mine: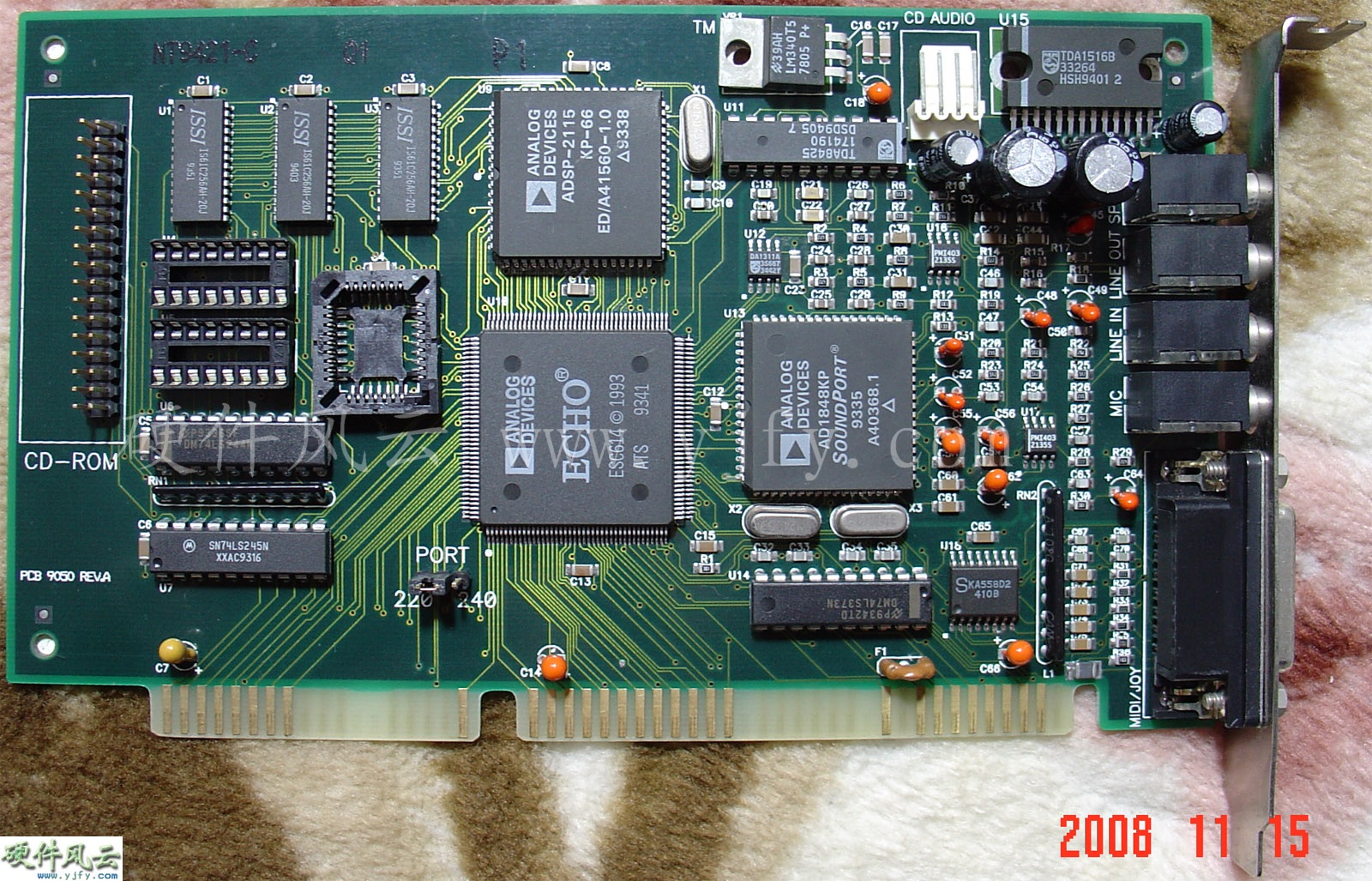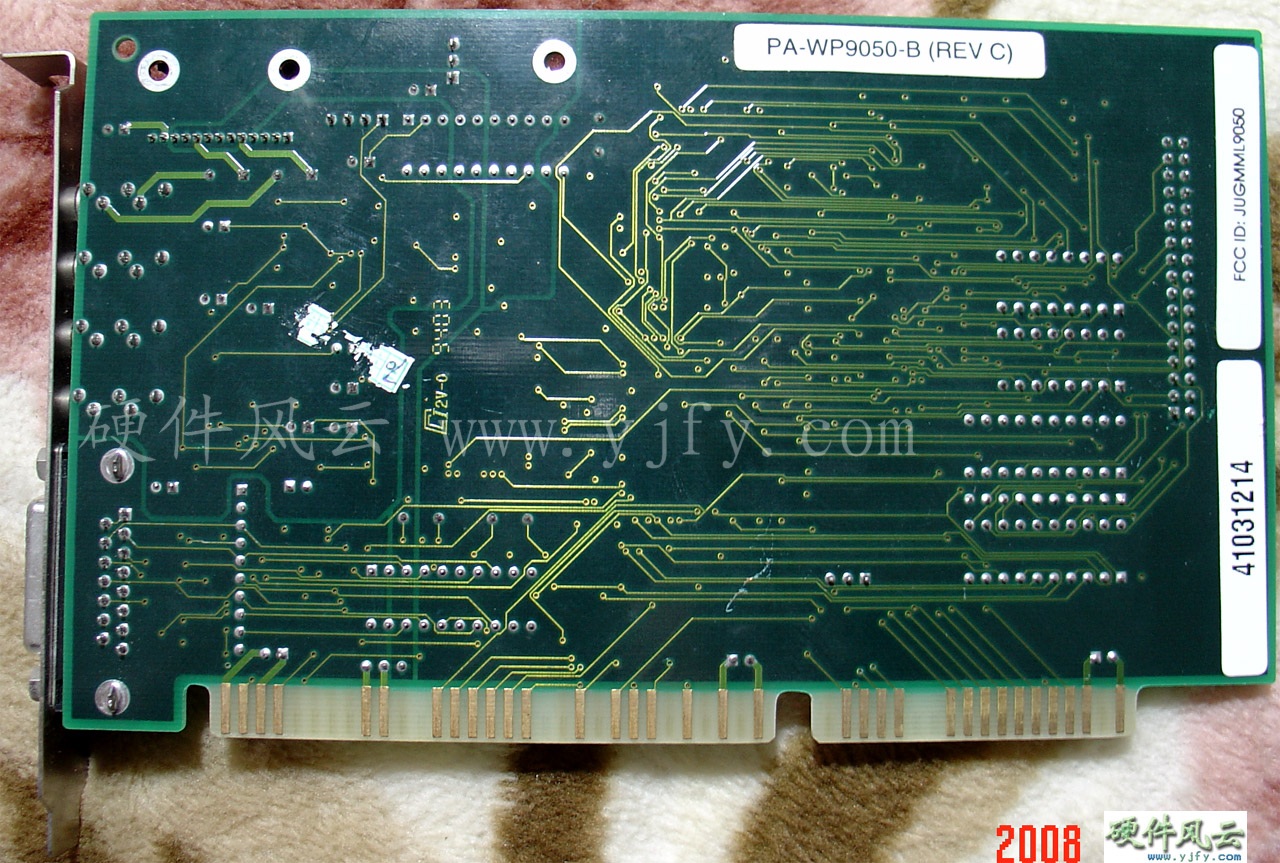 The card has a model number: PA-WP9050-B (REV C)
And an FCC ID: JUGMML9050 which resolves as: Wearnes Peripherals Intl (PTE) Ltd Sound Card MML9050
Big chips:
- Analog Devices Echo ESC614
- Analog Devices AD1848KP Soundport
- Analog Devices ADSP-2115
That puts it into the same category as the Orchid Soundwave 32 and the Cardinal MPC700/DSP16.
The only drivers for a card with the AD Echo chip I could find were for the Soundwave32 on vogonsdrivers
Good news: they sort of work! And the AdLib FM sounds fantastic, can't put my finger on it, but better than on any other card. Windows Sound System works nicely under WFW3.11 too, as does MPU-401 under both DOS and Windows.
Bad news: Soundblaster functionality is just that: T1 original Soundblaster. No SBPro stereo. This seems by design. Also even that's not perfect - it hangs the system on sound selection of some games with autodetect (Master of Magic) or gives errors like "Exec Failed" (Laser Squad). Also no MIDI synth in Windows - it's external MPU-401 or no MIDI.
Now, given I'm using ancient drivers for a different card with different functionality that's still not bad. This is with driver version 1.3 for the SW32, there are also version 1.4 and 2.1 which might help SB compatibility. That's something I'll try tomorrow. For now though a question: anybody know what might go into those three empty sockets? The Orchid Soundwave 32 had onboard wavetable, with two large DIP sockets. Would this support something similar? And if so, what on earth to look for...?