First post, by mpe
Bought a Mach64 GX PCI card. It comes with VRAM upgrade and it appears to be a Mac Version due to connector setup (DSUB and 15-pin)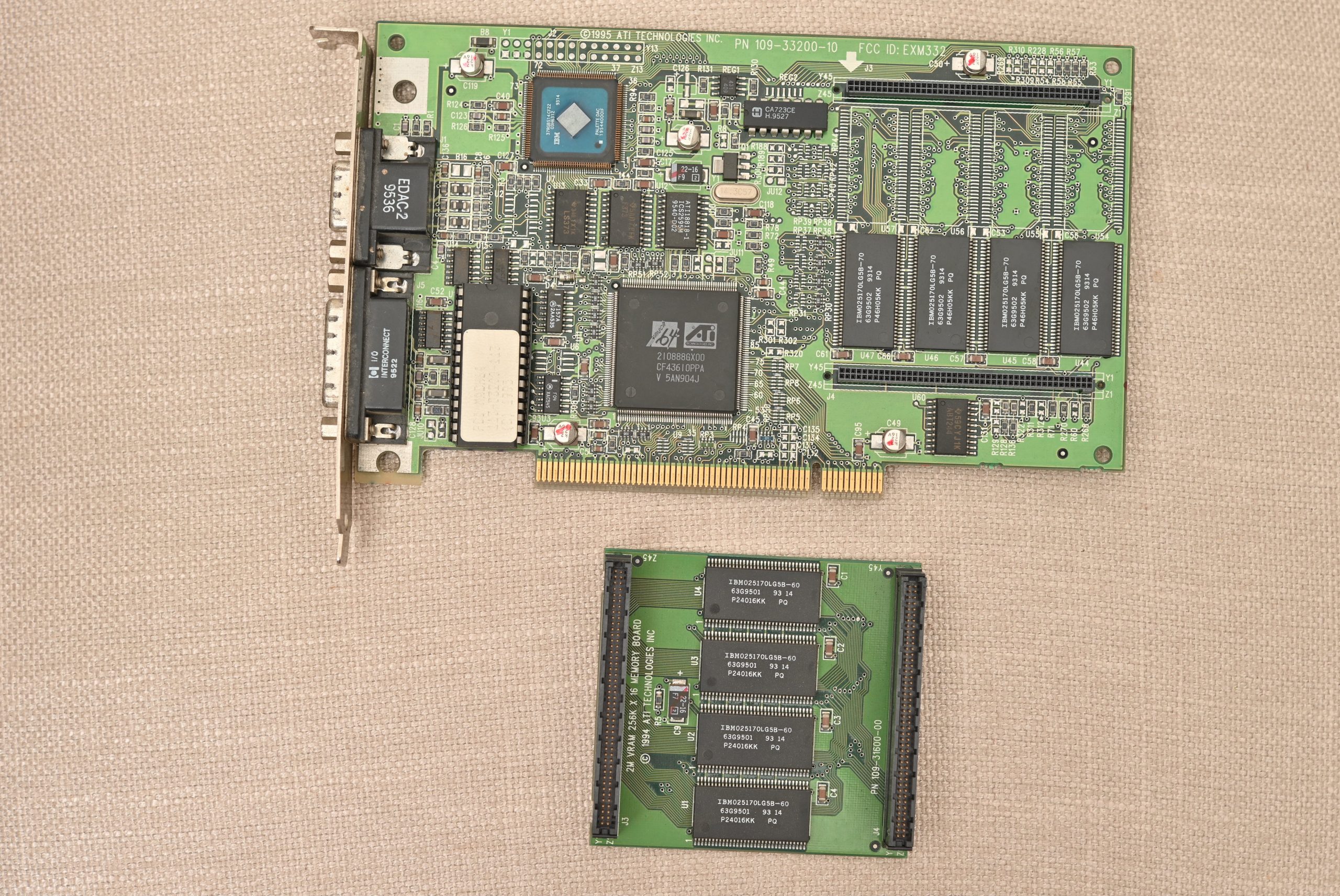 It doesn't work in a PC (doesn't even power on screen).
I was wondering if I can just swap the VGA ROM with another Mach64 PCI I own - ATI Winturbo (which is defective, but that's a different topic) and mod it to become a PC version.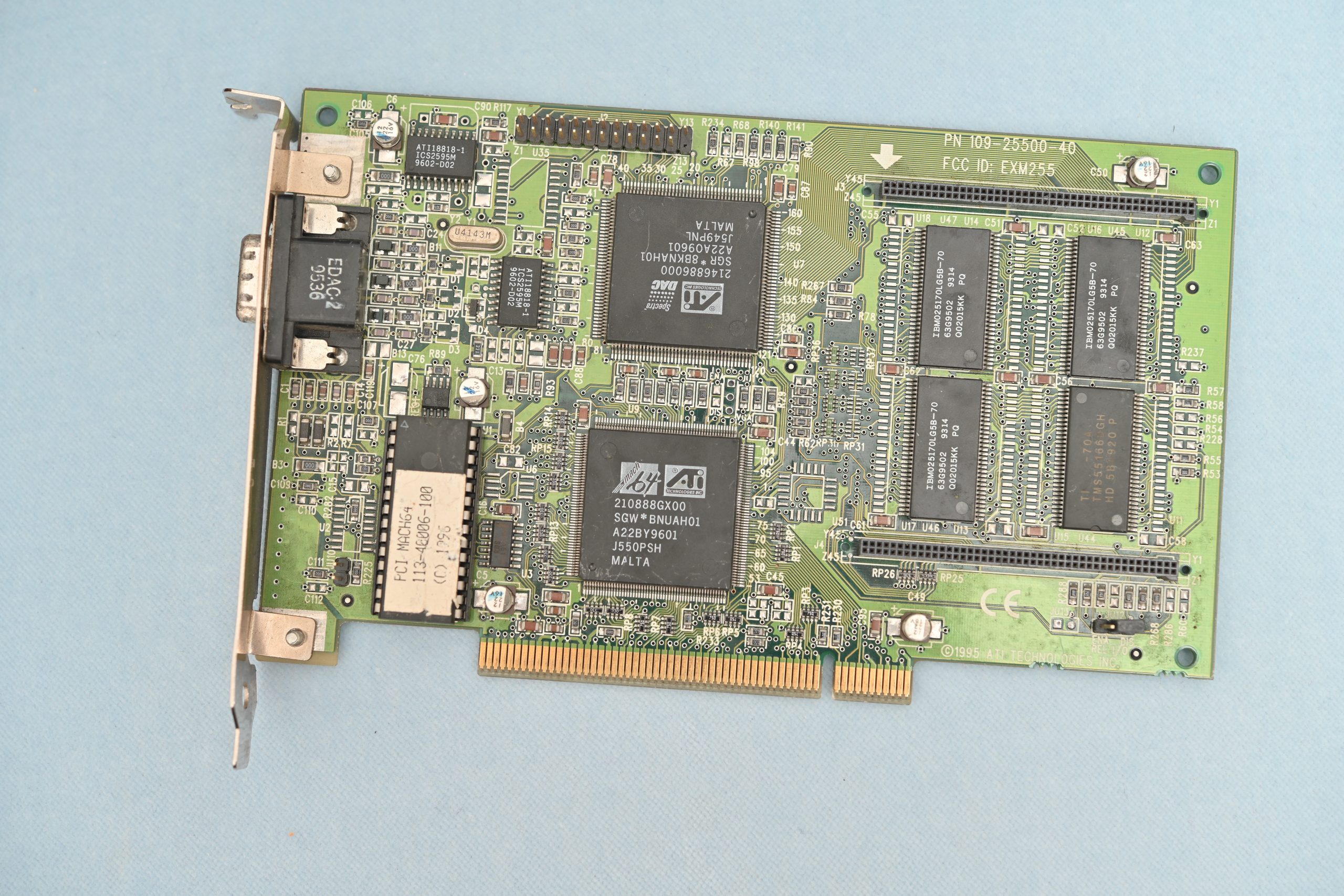 Now it the screen backlight goes on during boot, but displays no text. Presumably the image is off sync.
I was wondering it is because these two cards use a different RAMDAC (ATI88600 vs IBM37RGB514) so the ROM isn't swappable.
Does anyone have any luck with running Mac PCI cards on PC? Anyone has a PC version of Mach64 and they can dump BIOS? Was there ever a PC Mach64 card with IBM RAMDAC?