Reply 24 of 33, by 5u3
The the 5x86 works flawlessly in the Asus SP3 board?
wrote:
Yes, it even is correctly recognized by the BIOS: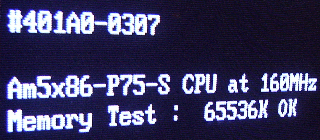 Performance also seems okay, here is a Speedsys bench at 160 MHz: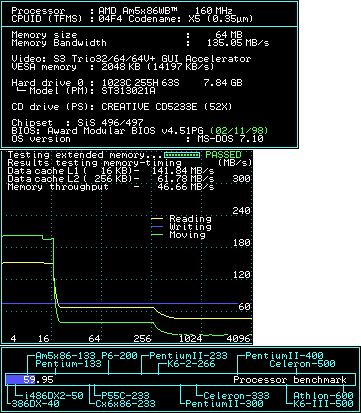 Actually have that board and it's bother AP4 but my SP3 is just rev 1.2 and early chipset which means no BIOS updates 😖
wrote:
BIOS updates should work on revision 1.2 too, but they have to be equipped with either a SST PH29EE010 or a Winbond W29EE011 EPROM.
I flashed a rev. 1.2 board with version B2 chipset (496NU+497NS), and it worked fine. I keep it as a backup in case my "good" rev. 1.6 board dies.
Note that the 3.3V regulator for the CPU (U9/Q4) is a bit weak on rev. 1.2 boards. I already had to replace mine... and added a brutish heatsink to keep it cool: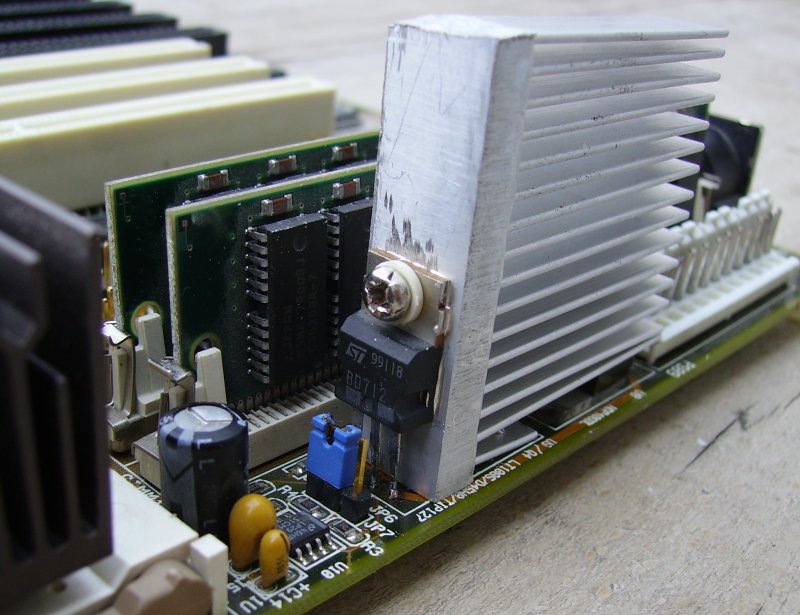 I'm curious on how the Intel chipset performs on the AP4
wrote:
According to an old C't Magazine test, this one should be a screamer. PCI transfer rates almost as good as the Saturn chipset, and VLB speed is reported to be excellent as well.
It just shares one flaw with all other Intel-based boards - FSB is limited to 33 MHz 🙄
BTW, your test results are very interesting. It supports the old saying that ET6000 and ARK2 are among the fastest, but the Virge GX2 is a surprise. I will look out for one of these...