Aztech 3D Galaxy
Core-Dynamics DynaGraFx 3-D
Diamond Multimedia EDGE 3D 2120
Diamond Multimedia EDGE 3D 2200
Diamond Multimedia EDGE 3D 3240
Diamond Multimedia EDGE 3D 3400
Focus TNC - Unknown model
Genoa Systems Stratos 3D
Jazz Multimedia 3D Magic
Kasan Electronics WinX 3D
Leadtek WinFast Proview 3D GD400
Leadtek Proview 3D GD500
MediaForte Videoforte VF64-3DG-01
MediaForte Videoforte VF64-3DG-02
YUAN JRS-3DS100
I've never seen that many video cards. I think this list contains many error entries.
For example, I've seen:
Diamond Multimedia EDGE 3D:
Jazz Multimedia 3D Magic:
viewtopic.php?f=46&t=17341&p=498230#p498230
Leadtek WinFast Proview 3D GD400:
MediaForte VideoForte 01 VF64-3DG-01: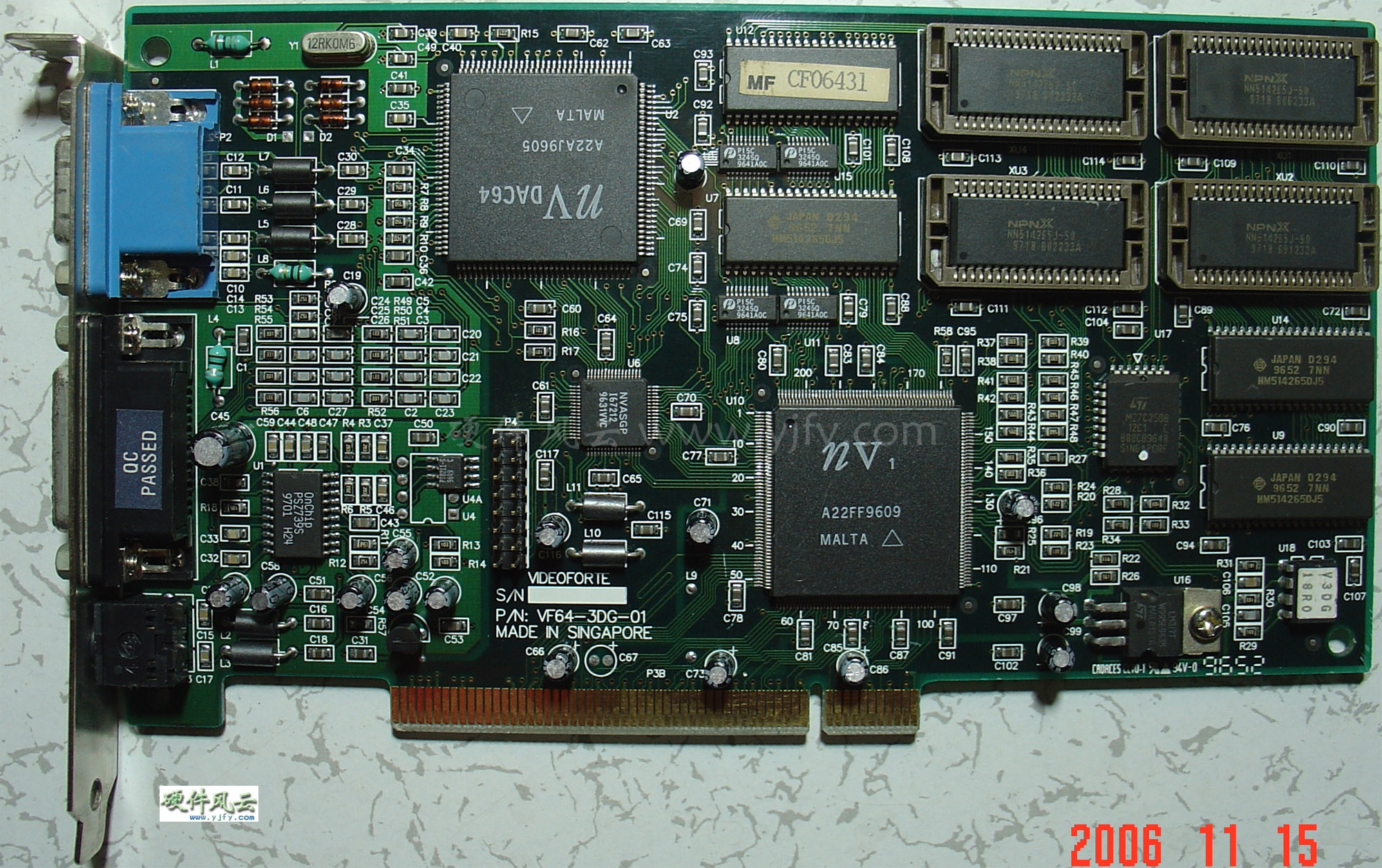 MediaForte VideoForte 02 VF64-3DG-02:
Yuan JRS-3DS100:
What about other video cards? Do they exist? Or is there misleading knowledge everywhere on the Internet
?
Also what about "Unknown model"?