These are the pictures of the error. There are 2 devices I use for sound, the integrated chip (Avance) and the sound card. There is sound in the Windows for the card, but not in DOS games such as Doom. There is sound in DOS Games for the integrated sound chip, but no music in it.
Device manager lists: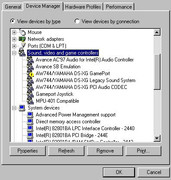 Conflict sound card and PCI: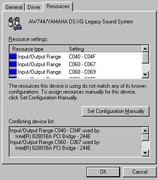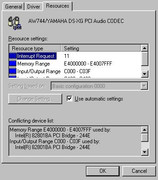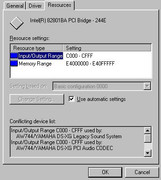 Sound Blaster diagnose error, and its grey out in DS-XG PCI configuration utility: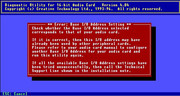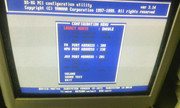 I wonder why there are two devices for the sound card, which is Legacy Sound System, and PCI Audio Codec? Also,the audio configuration tool shows different port number address.