First post, by biessea
Hi all,
at the end of the works I made, thanks to your suggests too, I want to showcase to all of you today my finished build of the one system I am more proud of.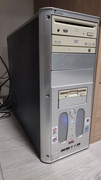 Say hello to Centurion, the system with the Tualatin processor in a Via Apollo 266 motherboard thanks to the pin mod, and expecially the SLI of 3dfx Voodoo2, perfectly working in a Win 98SE system.
This is the rig specs:
Motherboard: ASUS CUV266 Socket 370 Via Apollo 266 chipset (VT8633 - VT8233) DDR SDRAM
RAM: Crucial TwinX 512MB paired RAM - 2x 256MB DDR PC2700 RAM 2-3-2-5 CMX256A-2700LLPT
CPU: Intel Pentium 3 Tualatin 1,26ghz @ 1,49ghz - FSB to 159mhz
VIDEO CARDS: Matrox G400 32MB - SLI 3dfx Voodoo2 8MB (Diamond and Creative with Fastvoodoo 4.6 drivers)
AUDIO CARD: Creative Sound Blaster Live! 5.1 SB0060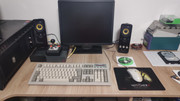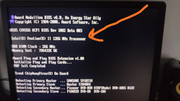 After months of work I finally can say I did it!
Not simple to adapt the Tualatin in this motherboard doing the pin mod, but after a little soldering trick it has worked! So happy now it works. I think the perfect combination for the SLI of Voodoo2, to throw out all the power they can deliver!
The installation of the SLI was simply, drivers are mature, I just put passive heatsink over the cards to ensure nice cooling capabilities, and after that, considering I have 5 PCI cards in the motherboard (USB extenders, LAN card, audio card, two Voodoo2) I decided to mod the case too: I removed the side panel, painted with a nice black matte color, and make a nice circular design holes, so I can put a 12cm fan from Bequiet! to active cool all the PCI card and the motherboard! I loved the final result!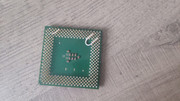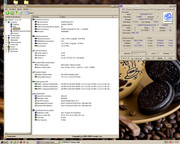 I put here all the photos so you can enjoy them!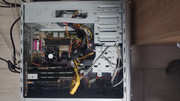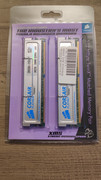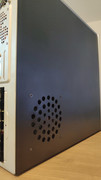 Computer lover since 1992.
Love retro-computing, retro-gaming, high-end systems and all about computer-tech.
Love beer, too.