First post, by CelGen
So I have this really bizarre Matrox E-VDP machine. It's basically a laserdisc player strapped to the top of a massive case with a hard drive, two floppy drives, an amplified front speaker and a passive ISA backplane. The computer itself consists of a 286 SBC board and two specialty ISA cards for video and audio. The computer controls the player using RS-232 and video feeds into the video card either for digitizing or to be overlaid on the normal video signal using some software package. The front of the machine has ports for a small keypad (or a regular keyboard) and a lightpen.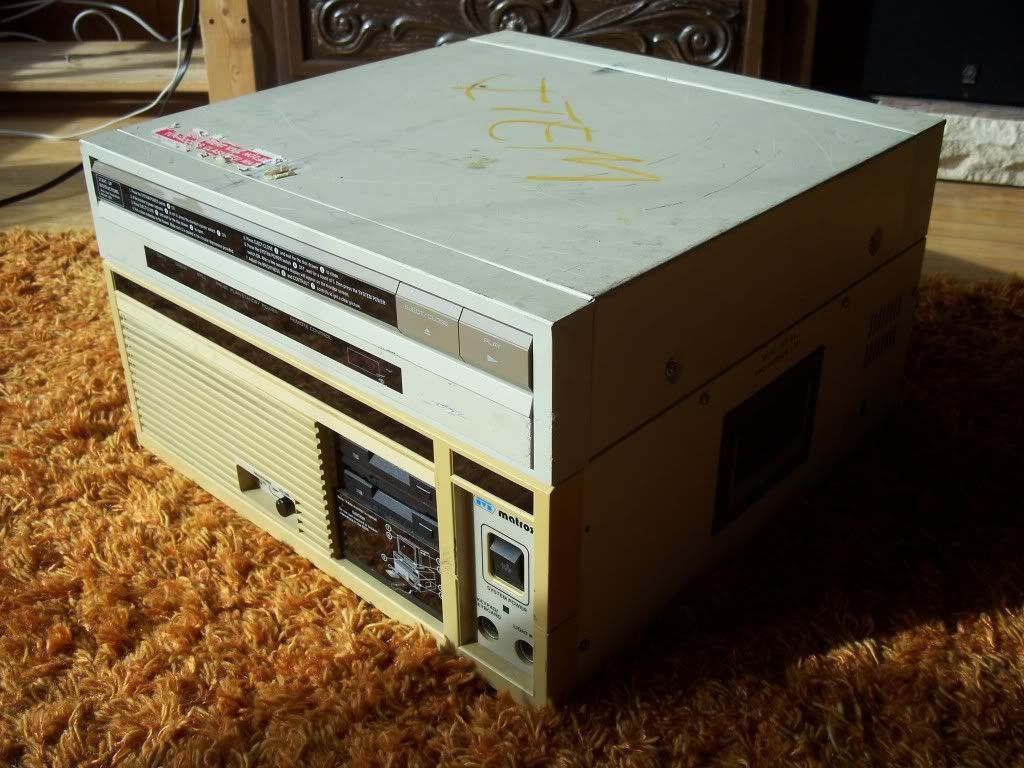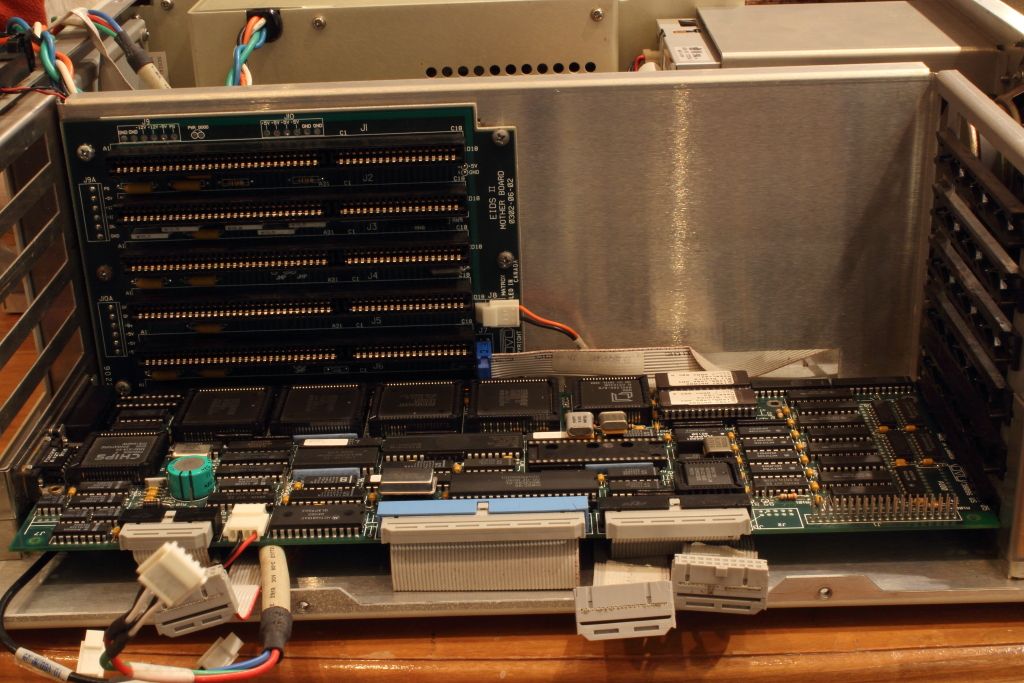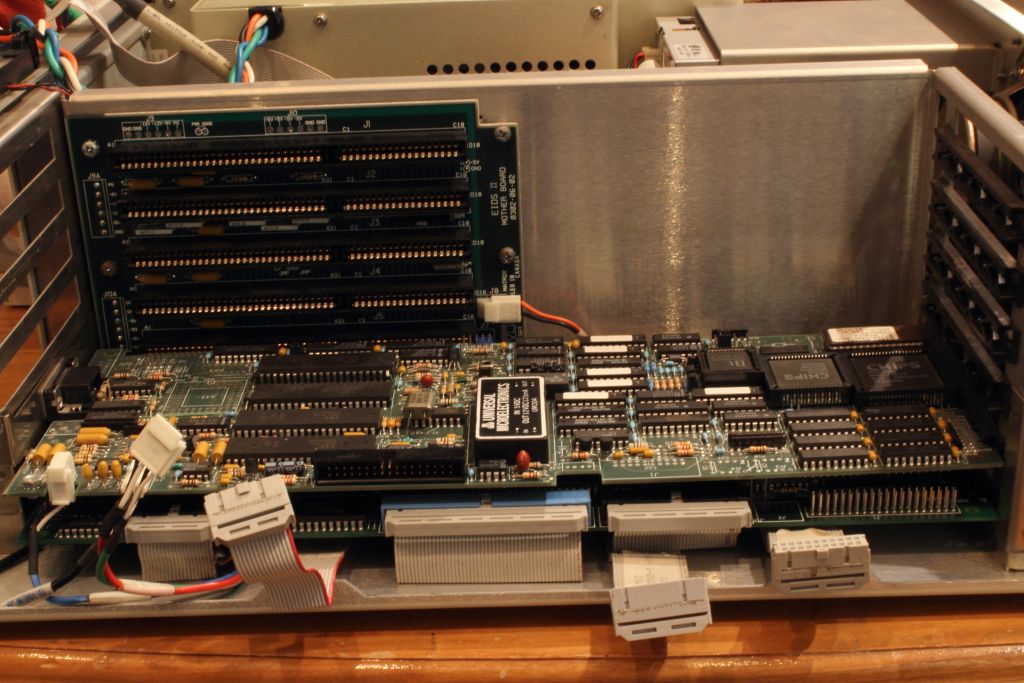 (click the images above for better photos of each card)
I spent the last few years working on and off with it to bring it back to life and eventually yielded a successful POST (with just the SBC and a random ISA video card) after dealing with a number of shorted tantalum capacitors.
The issue however that I am running into now is that the American Megatrends BIOS gives the two long, eight short "Video Failure or Video Card Not Installed" beep error when the extremely specialty VGA card is installed (and sits at code 1A while beeping which indicates that it is returning from the video ROM). It's essential as it does various things such as control overlays and data from the lightpen and you can't just replace it with some other video card.
I'm apparently the owner of the only one still known to exist (and the only person to ever photograph it inside and out) so there are no replacement parts or any support from Matrox. I can't dump the video EPROM as I do not own anything capable of dumping the extremely oddball Intel D27513 EPROM properly (I've still tried anyways but I'm not posting a link unless a moderator allows it) so I have to figure out what might be the fault, starting with how the 286 BIOS detects and initialized the video hardware, or how it rejects any installed hardware for use by the system at POST. Is there anyone here skilled enough to help answer a few questions?
Last edited by
CelGen
on 2014-12-22, 15:53. Edited 1 time in total.

"It's science. I ain't gotta explain sh*t"