First post, by bloodem
Hey guys,
I just finished a 486 DX4-100 full tower build, with the following specs:
MB: ASUS 486SVGOX4 ver 1.5
CPU: Intel 486 DX4-100 (added a cooler w/ fan, even though it works very well in passive mode too, with temps between 40 - 50C. With the cooler it stays at 20 - 25C, depending on room temperature)
RAM: 32 MB FPM 60ns non-parity (overkill, I know)
VGA: ARK Logic ARK1000PV VLB 2 MB (nothing special, but did not notice any compatibility issues during my tests) / Edit: as it turns out, this is actually a very special video card - one of the fastest VLB cards (faster than Tseng ET4000 cards)
Sound: Creative Sound Blaster 16 CT2290
IDE Controller: unidentified Winbond W83757AF based VLB card
Storage: SD to IDE with 2 GB SanDisk Ultra card
PSU: 200W Enhance Electronics (a very high quality PSU, which even has fan speed control based on temperature - I didn't even know this was a thing back then. Of course, I replaced all capacitors with new Nichicon & Panasonic low-ESR caps, even though the original Nippon Chemi-Con caps were still in top shape)
OS: DOS 6.22 + Win 3.11 (also tested Win95 and it works surprisingly well, but I feel like the DOS + Win 3.11 combo is just... cool)
For the most part, things went smoothly. The biggest issues that I had were related to the VLB IDE controller (intermittent file corruption). I tried two almost-period correct 1 GB/2 GB disks, tried an SD to IDE adapter - same issue with all. Also tried various geometry settings and nothing worked. Eventually I realized that the problem was related to LBA (seems that this controller is buggy in LBA mode). So I settled for the LARGE addressing method and the corruption problems have disappeared. Because the PC is also dead silent, I just gave up on full period-correctness and went with the SD to IDE adapter option (these old HDDs are unusable when it comes to noise).
The Turbo button works very well - better than on my other 486 builds (the 3DBench 1.0c score drops from 65.6 FPS down to 24.8 FPS). If I disable the L1 cache with setmul, I get 10 FPS in 3DBench 1.0C, which is more or less equivalent to a 386-25 speed. This is all the speed flexibility that I need!
I'm still debating whether to keep the SB16 CT2290 (which is 'cooler'), or stick to a good ol' non-PNP ESS ES1688 card, which, in my opinion, is much better in every way (+ ESFM does not bother me at all, I really like it).
I was still unable to make the CD-ROM work with the SB16 IDE connector (yes, it's IDE, not a proprietary Panasonic/Mitsumi/Creative connector). I'm guessing I need some drivers besides the normal sbbasic pack, but didn't have time to look further into it.
If anyone has any suggestions/recommendations, let me know. 😀
Some pics: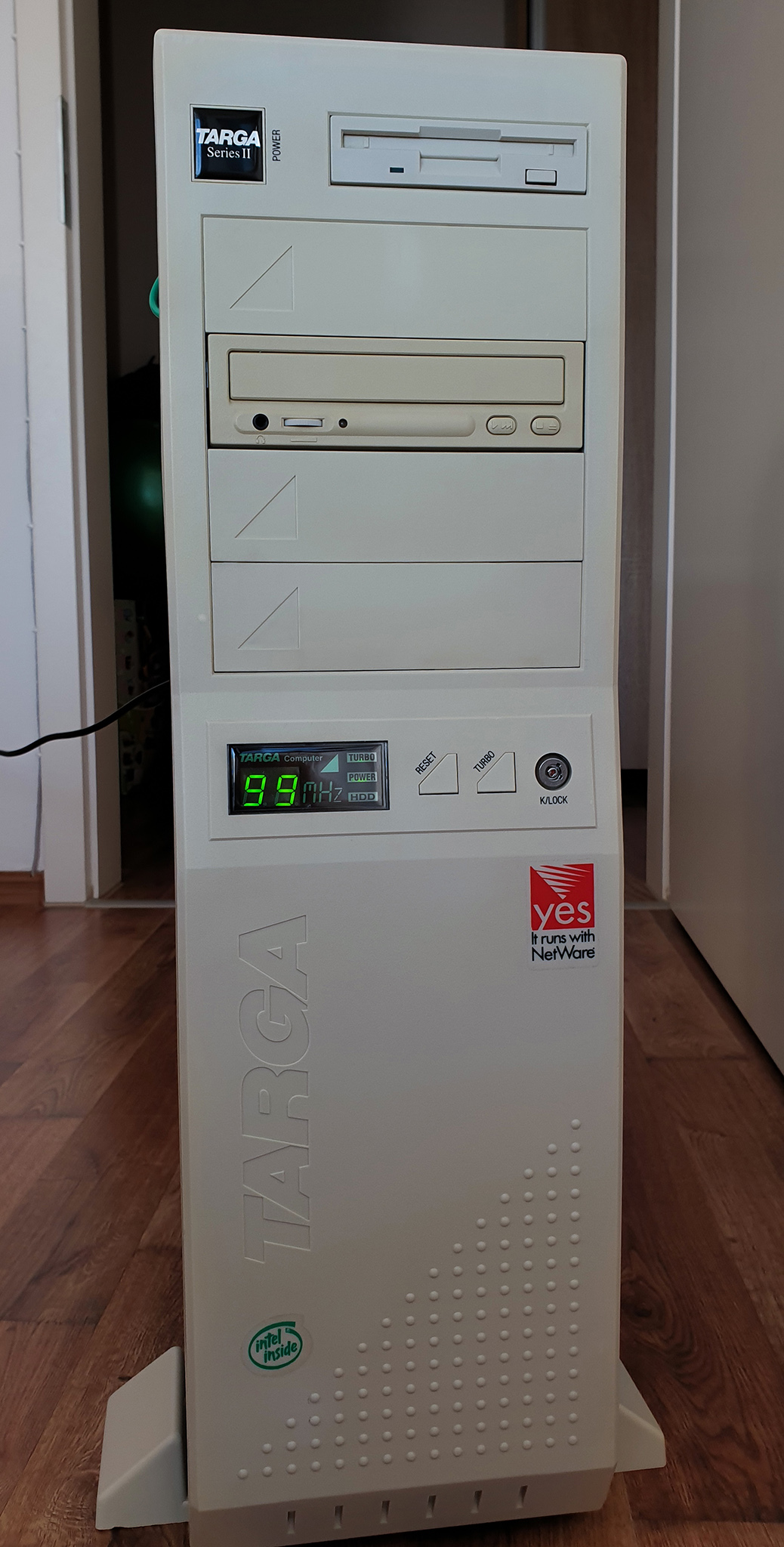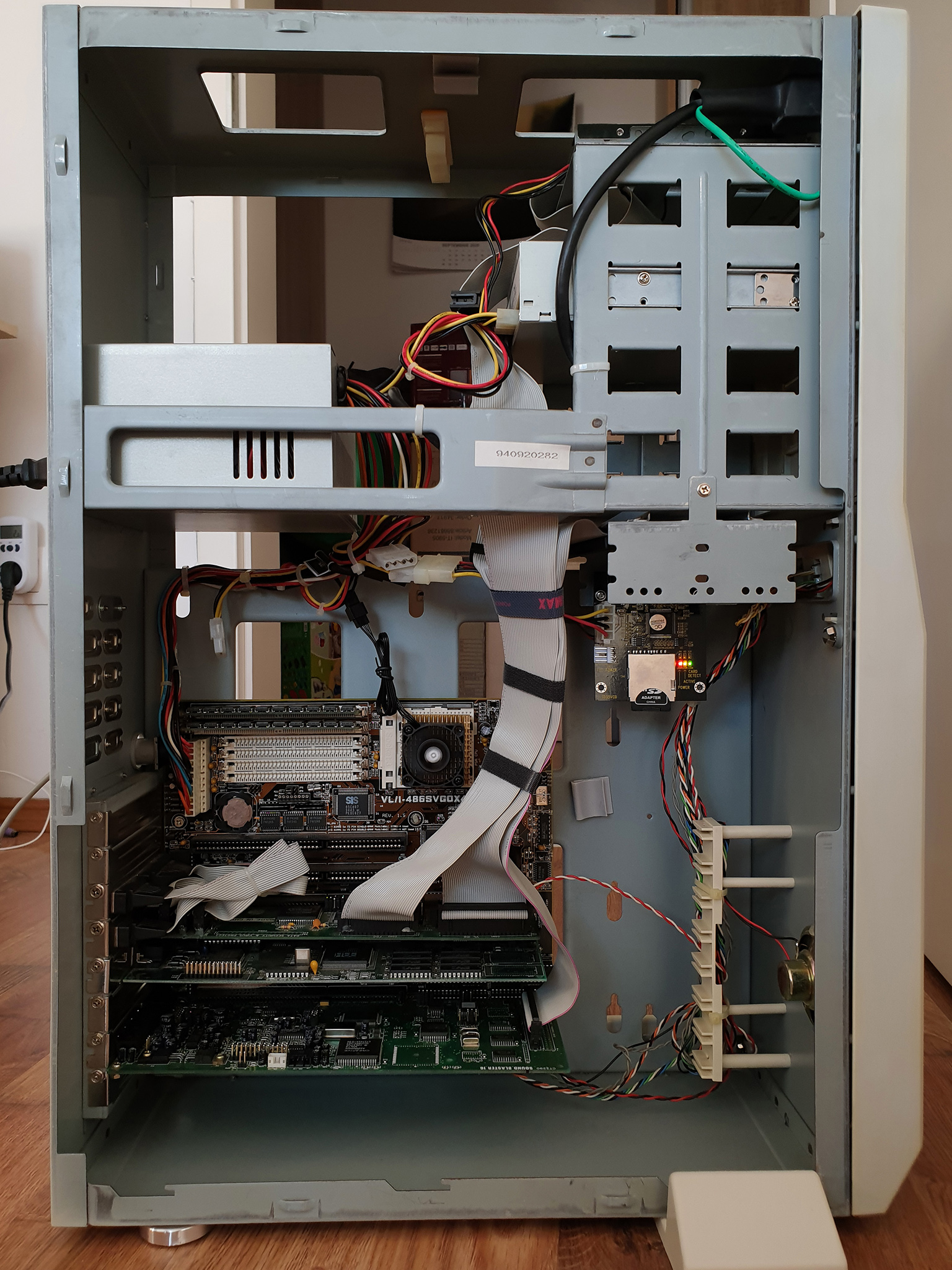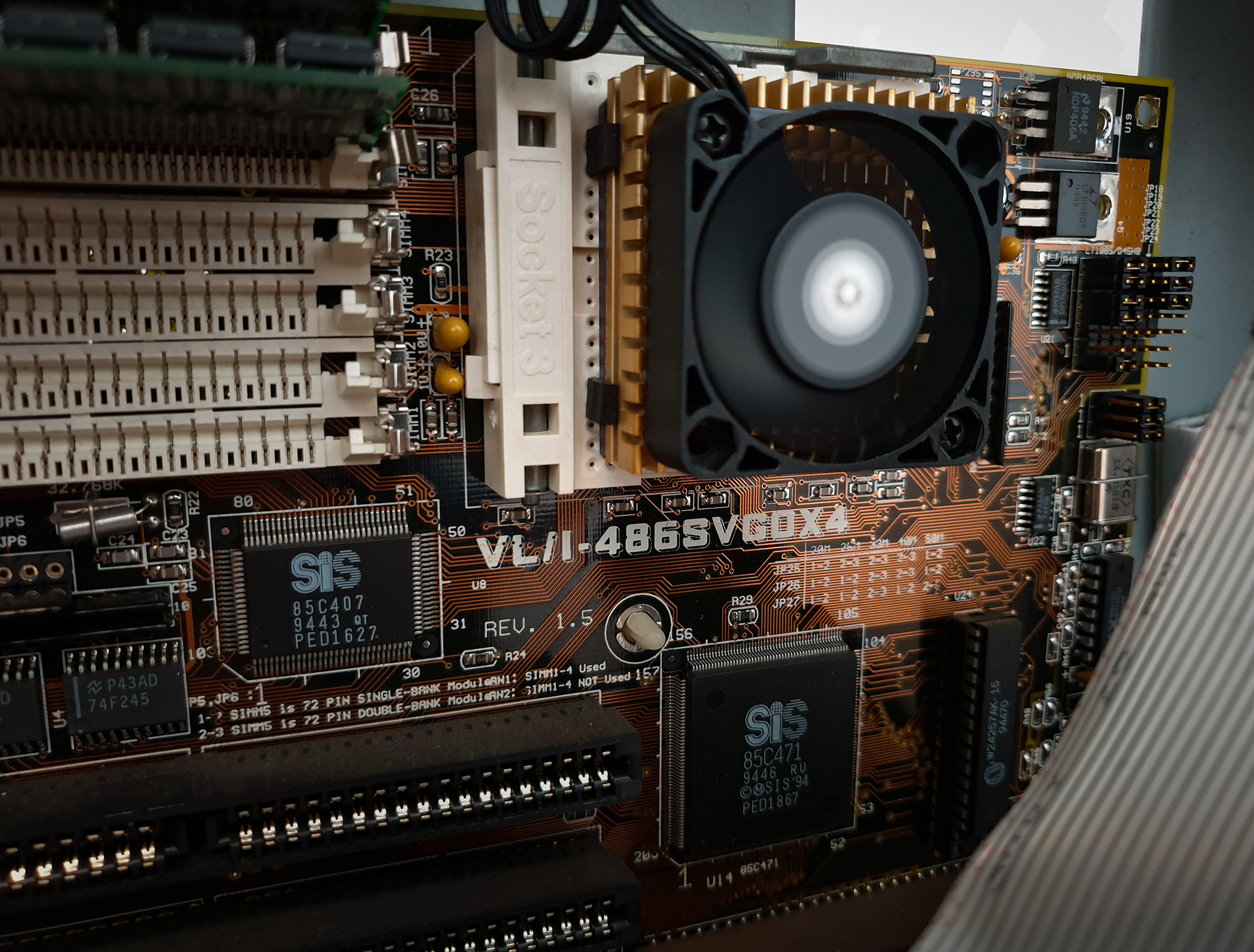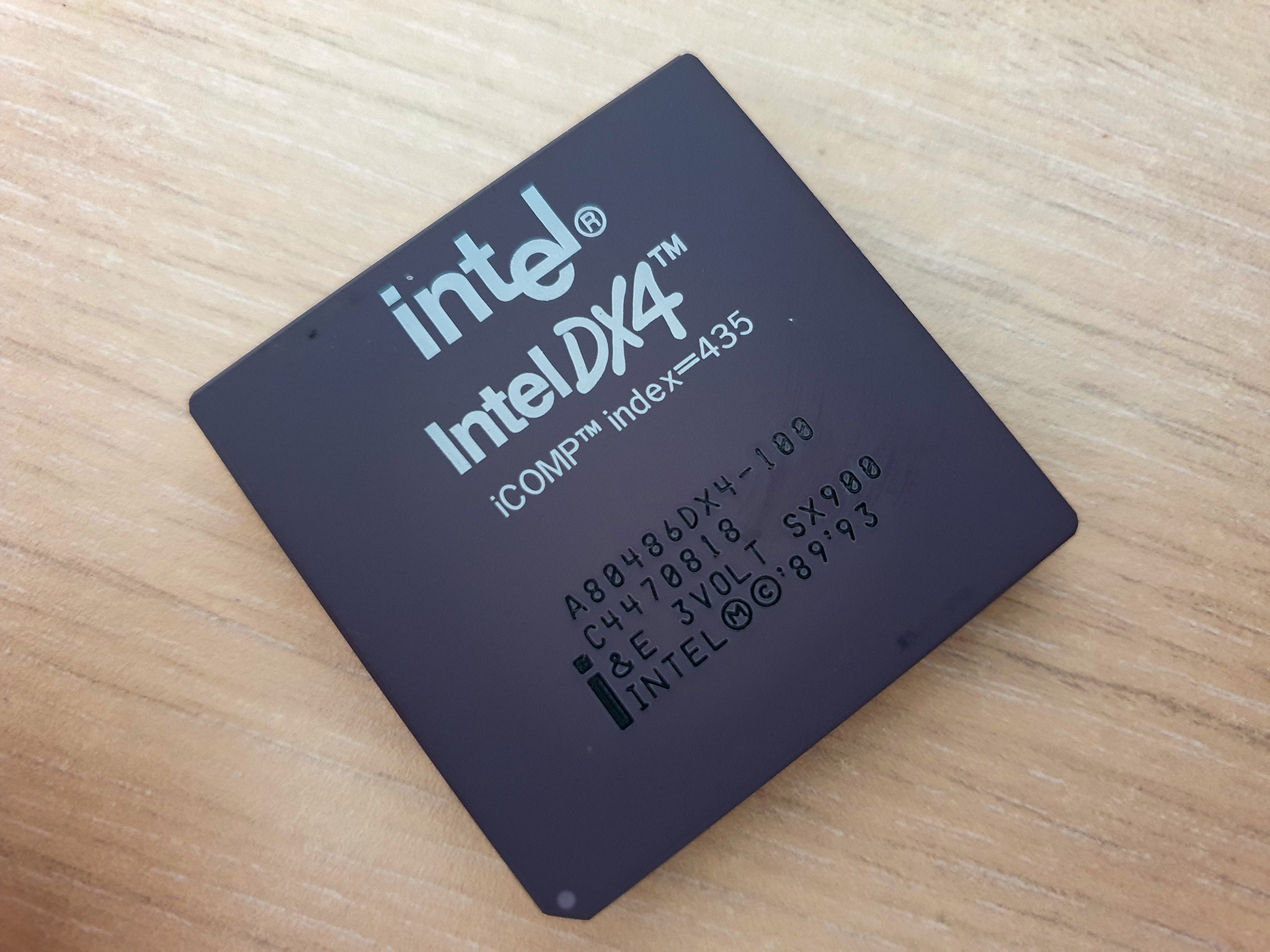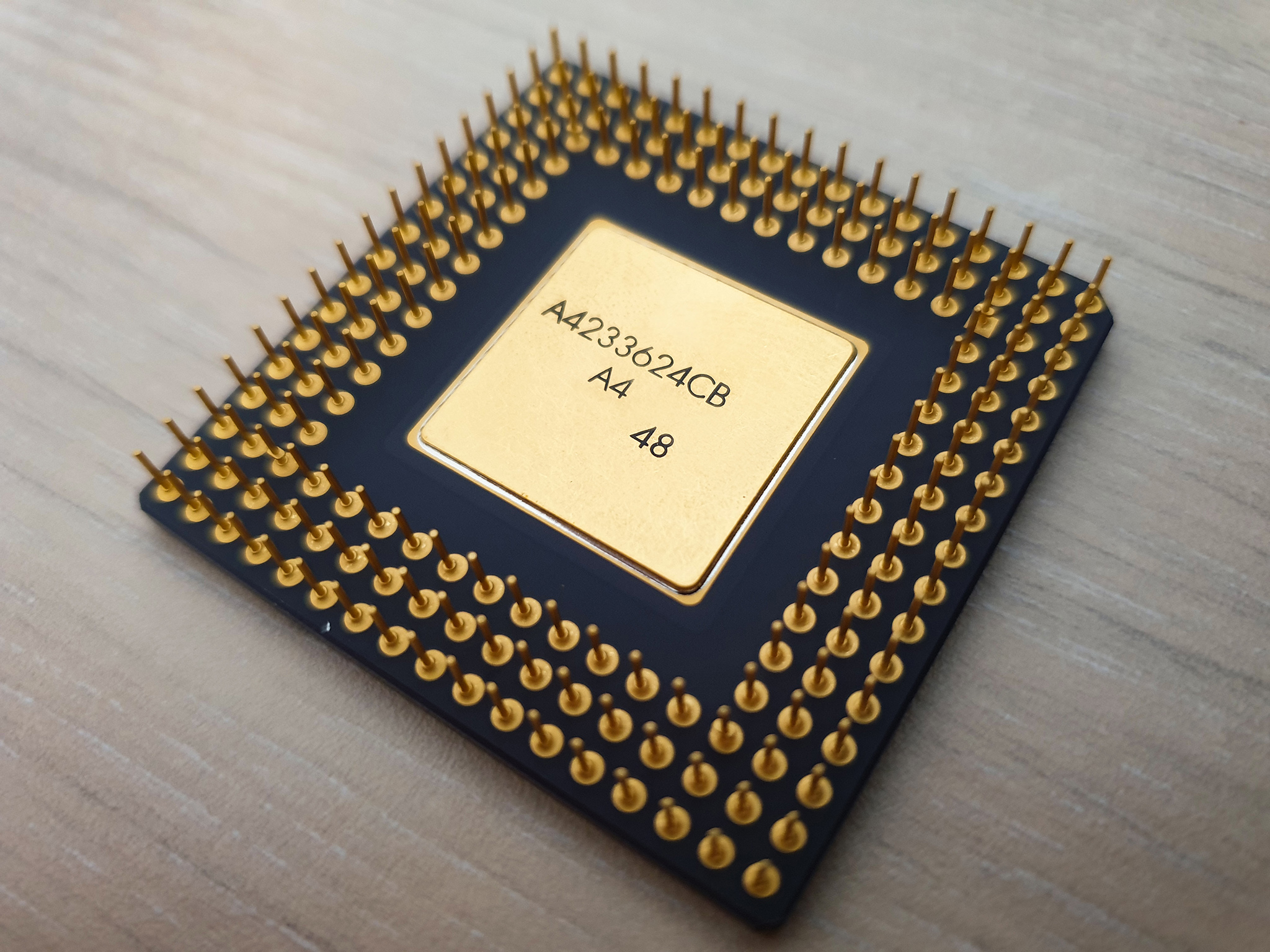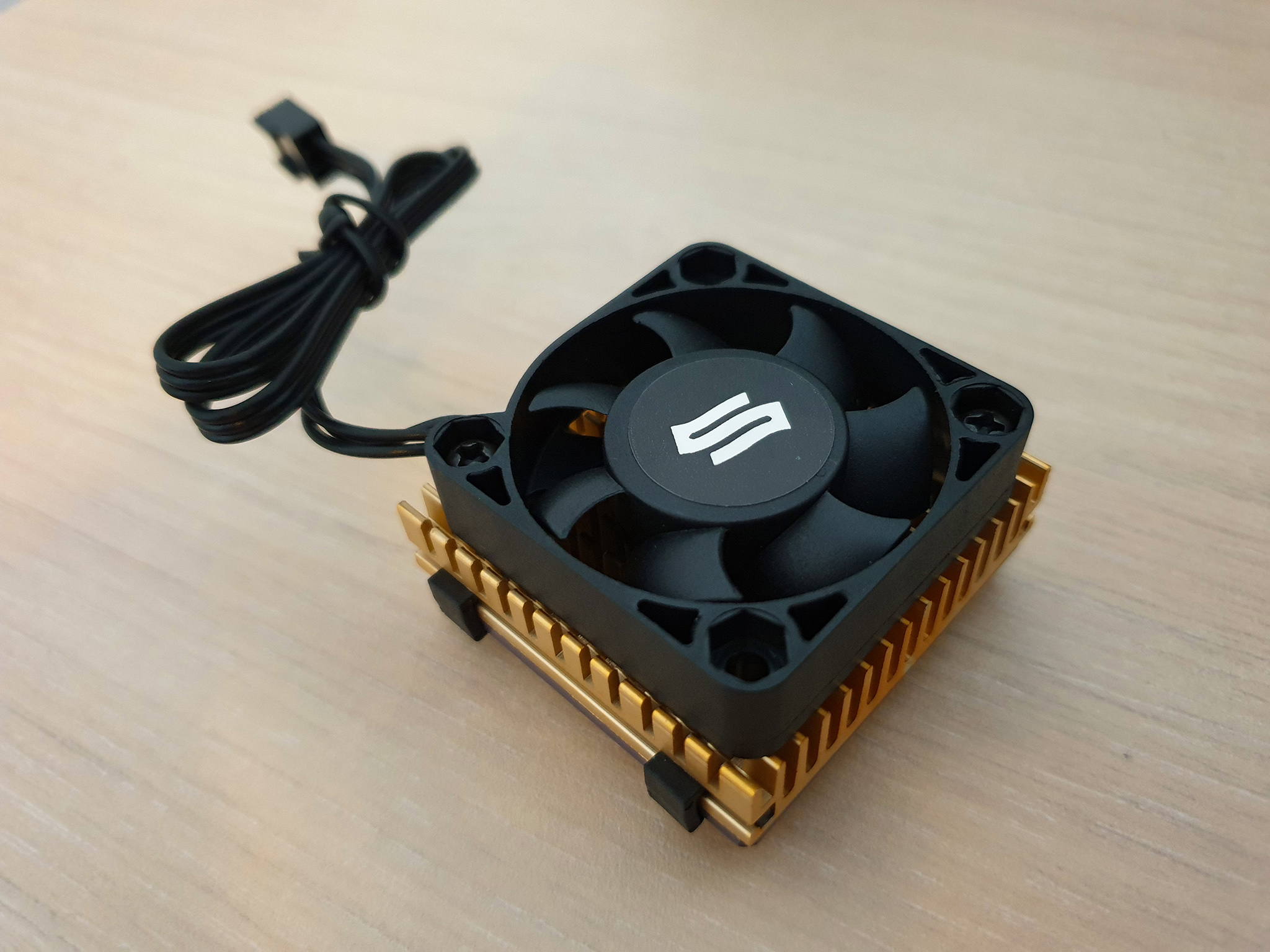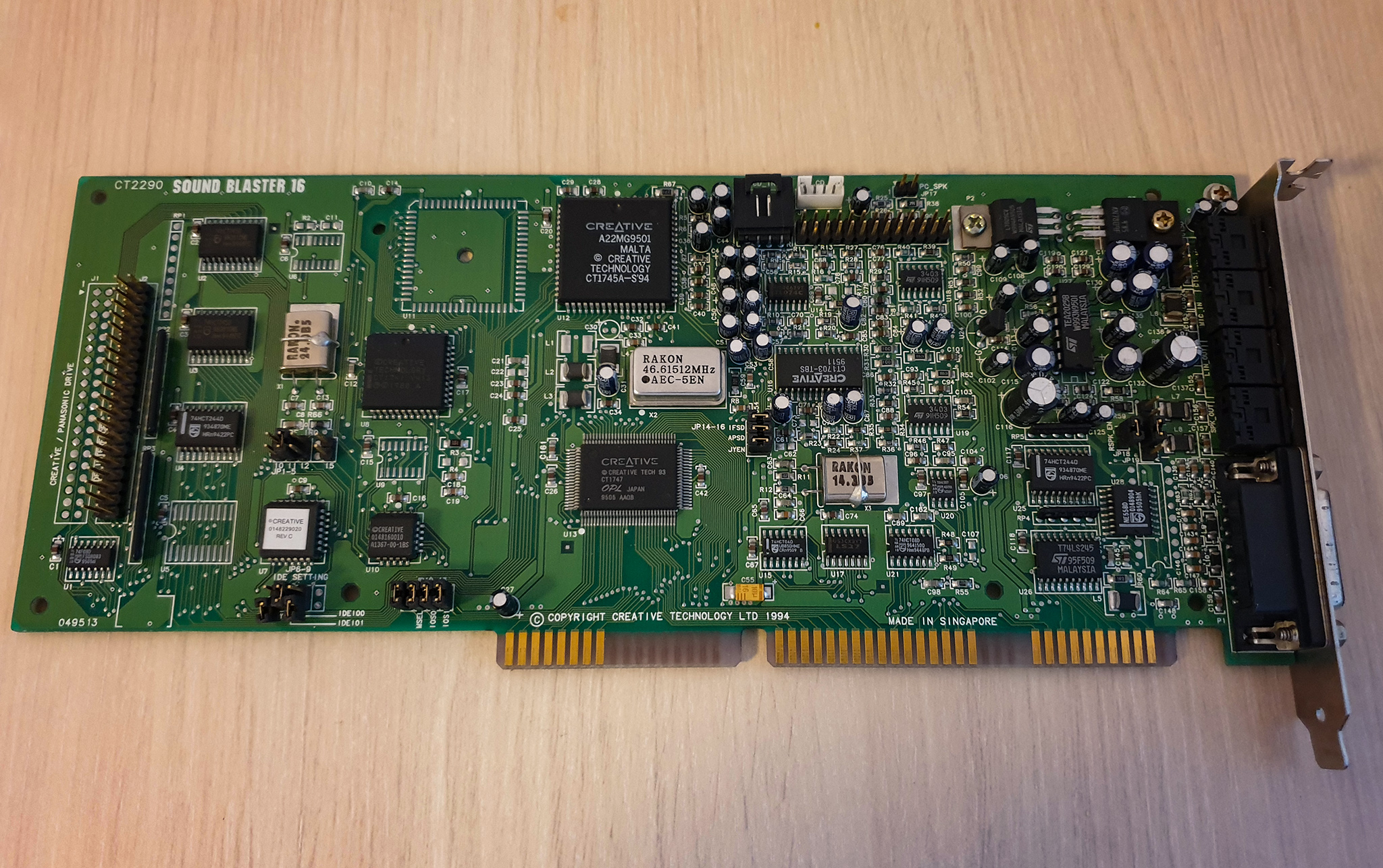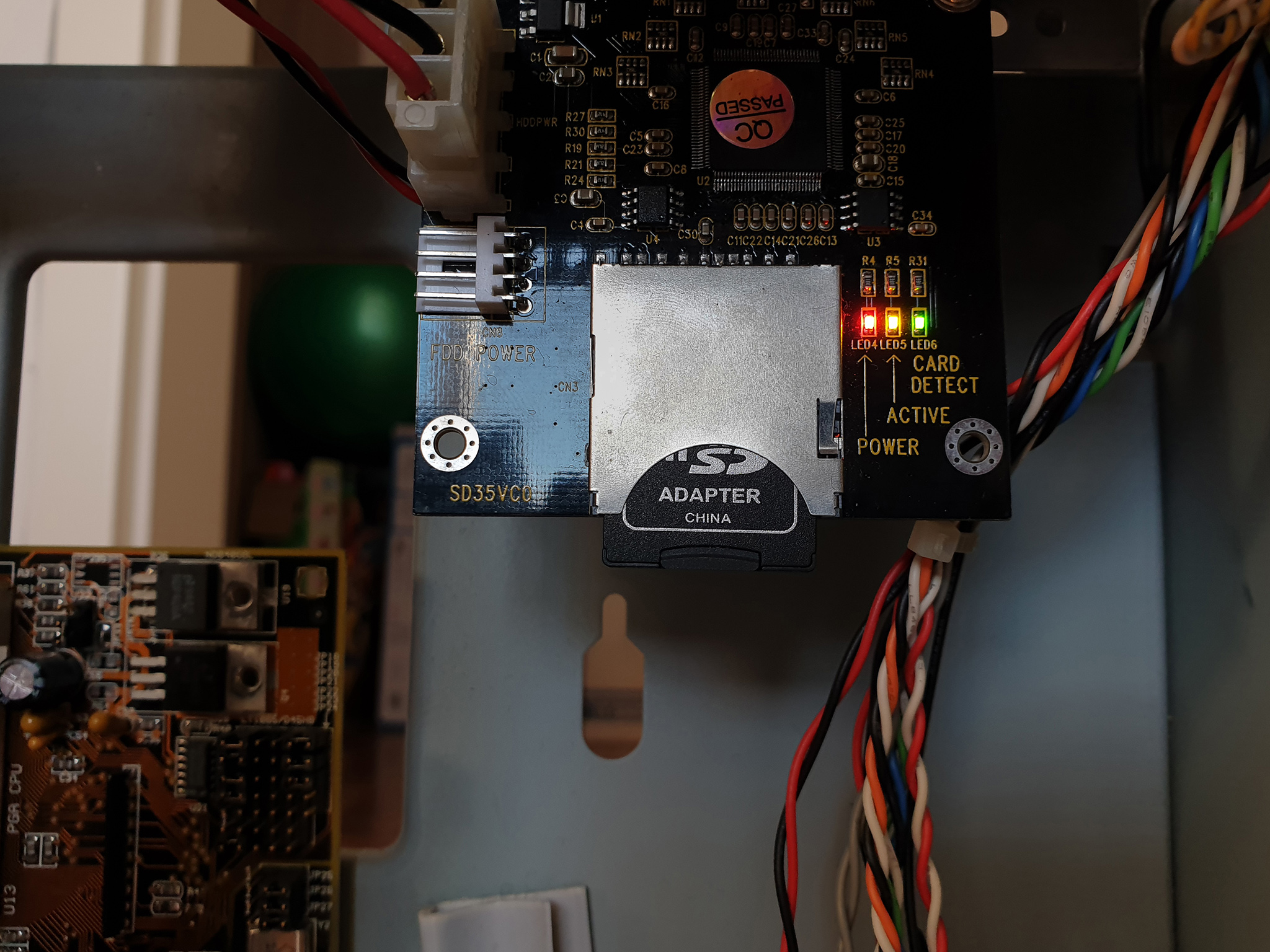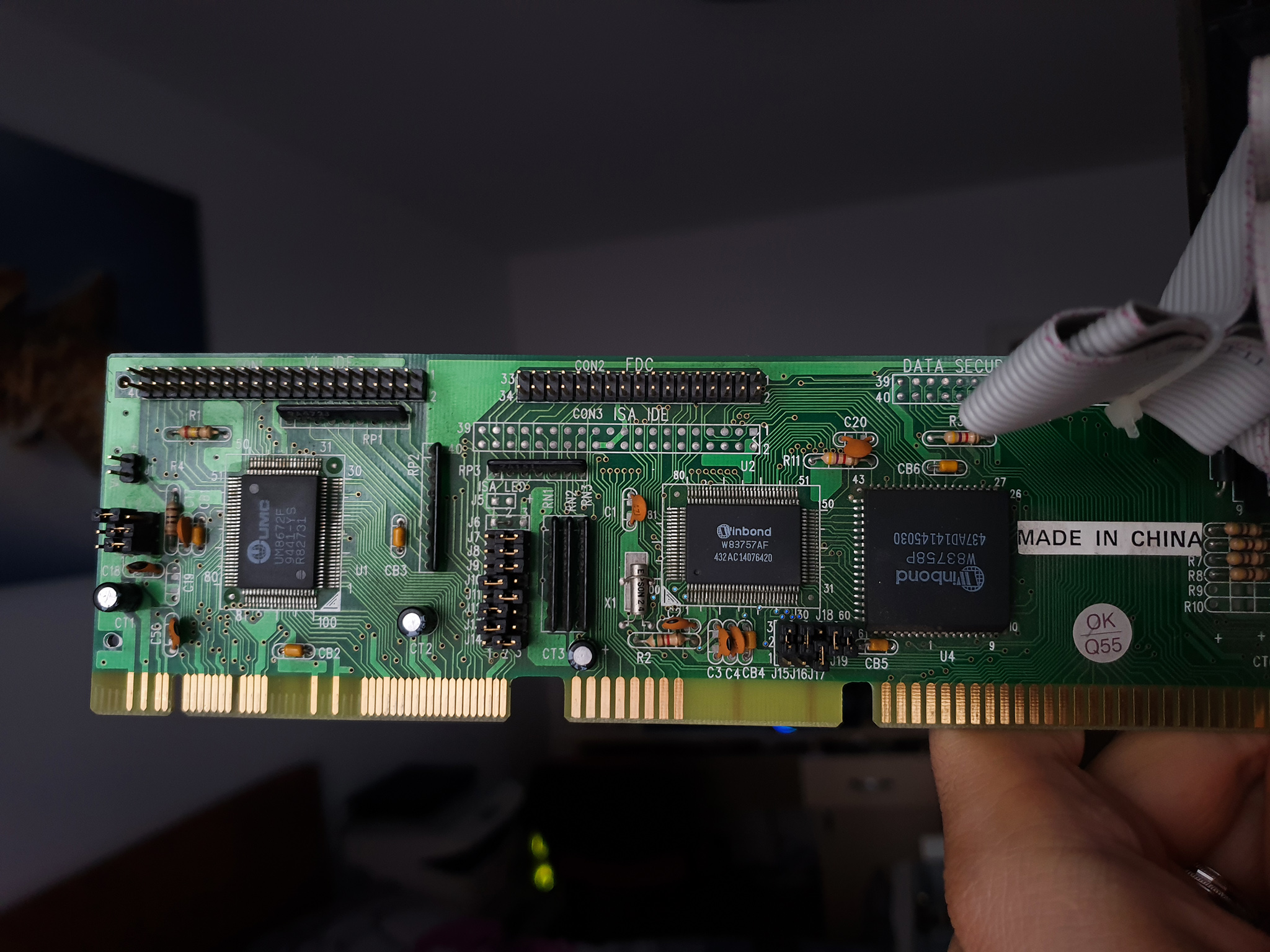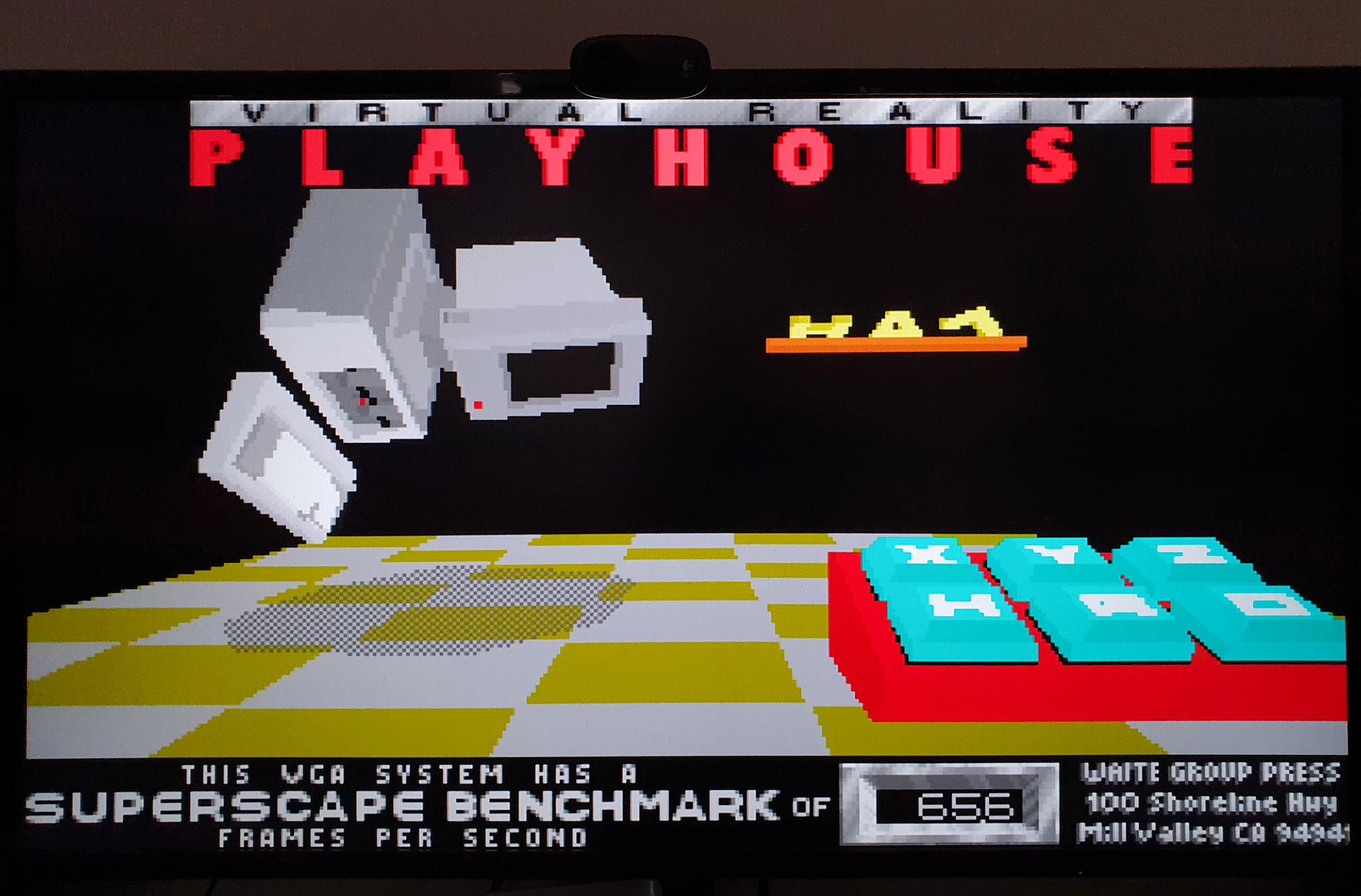 Last edited by
bloodem
on 2022-08-21, 17:27. Edited 2 times in total.
2 x PGA132 / 5 x Socket 3 / 9 x Socket 7 / 12 x SS7 / 1 x Socket 8 / 14 x Slot 1 / 5 x Slot A
5 x Socket 370 / 8 x Socket A / 2 x Socket 478 / 2 x Socket 754 / 3 x Socket 939 / 7 x LGA775 / 1 x LGA1155
Current PC: Ryzen 7 5800X3D
Backup PC: Core i7 7700k