First post, by kikendo
I got these two SB Live! cards, and I want to make sure I understand the differences between them.
The top one is an SB0100, and the bottom one a CT4780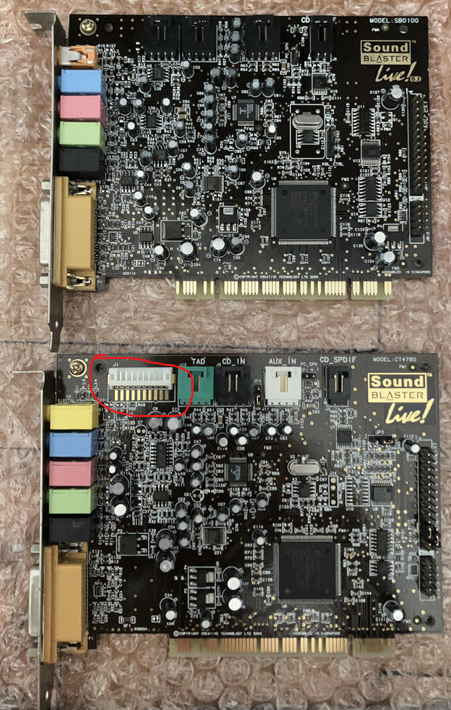 I understand the SB0100 is usually a recommended model, and that the Ct4780 is an OEM card, but what is the connector I circled on the CT4780 for?
What are the jumpers placed on the CT4780's rightmost pin header for?
I have ran both cards without driver problems on my setup.
Can both of these have a Live Drive?