First post, by Dolenc
Some are already familiar with Anthony-s(zx-c64 on some forums) remakes of 3dfx (and other!) cards. Think this beauty deserves a topic of its own. Also my first voodoo I plan on keeping, so will do a bit of a deep-dive, trying to figure out how to get the most out of it.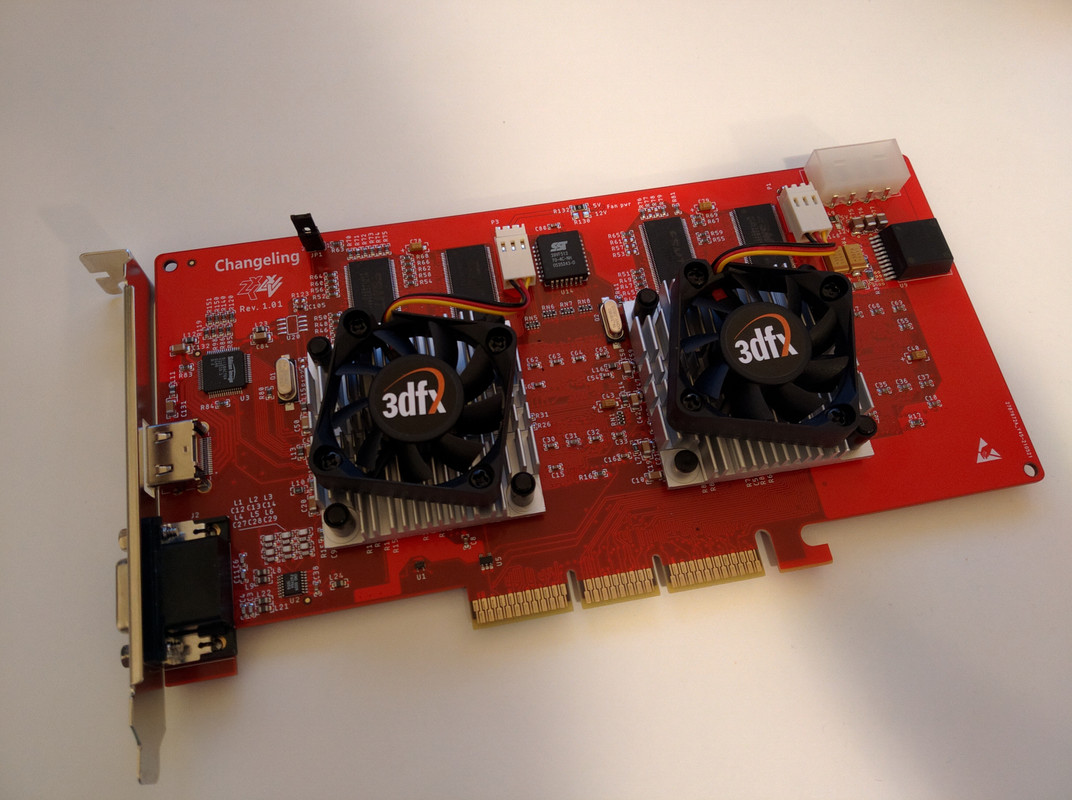 From what I could find the v0.99 revision had green pcb and pasive cooling. Currently this is v1.01, red pcb, alu cooler, 2 fans running on 5v, not sure if every card has 64mb/128mb, this one has.
What seperates this card from the original voodoo 5 5500 (besides being brand spanking new and a custom pcb)
- it can run in newer 1.5v agp slot (still supports the old one), wider platform selection
- has a hdmi port
- a jumper that changes!!! (get it changeling?) the memory amount between 64mb and 128mb
- updated cooling, while staying quite
- Its red!, could be blue 😜, but now that I have it in my hands, its perfect
Back of the card... Aka the only side you will see when installed.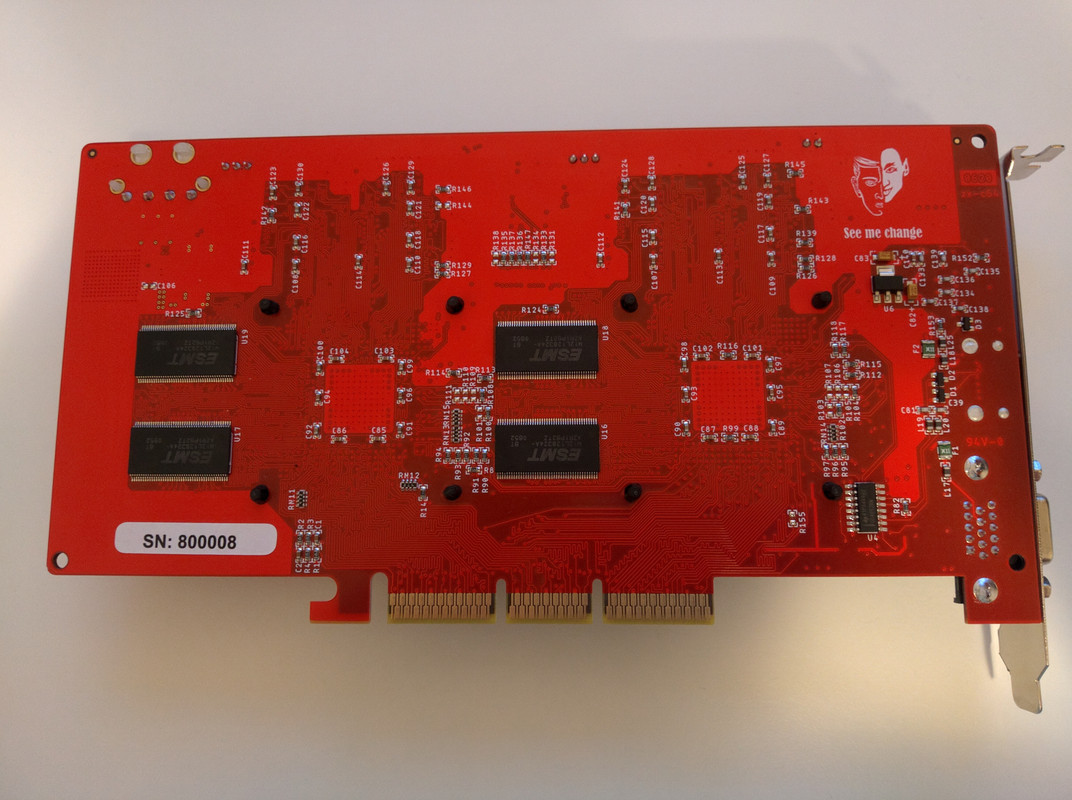 Not quite sure how he came up with the name Changeling, but now with the ram switch it fits nicely.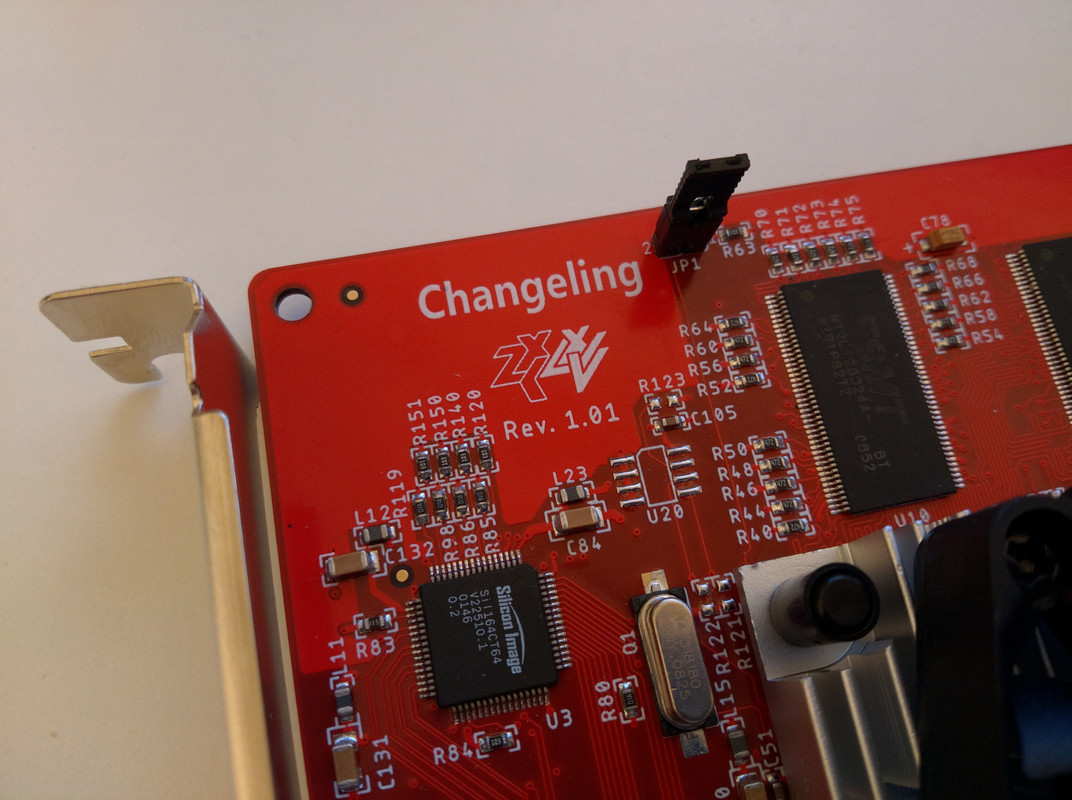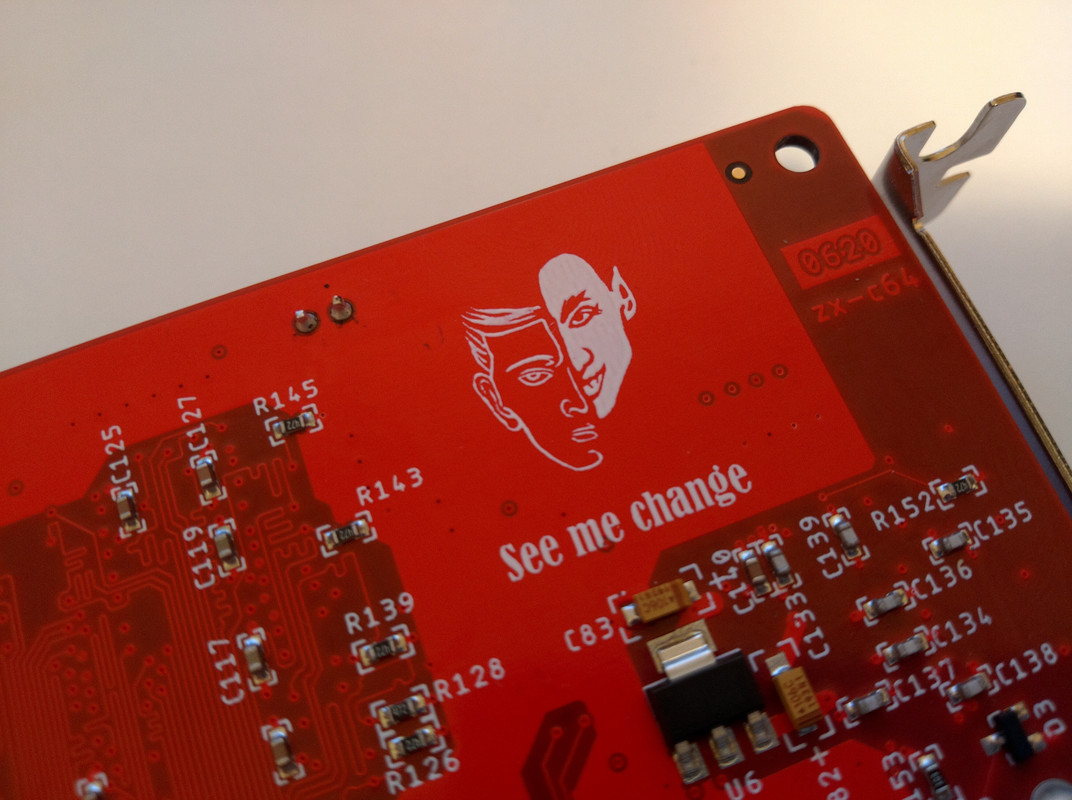 Hdmi port, could be 1mm higher, but hey... Its a voodoo 5500, with hdmi! And yes it works. How it works in fullhd another day.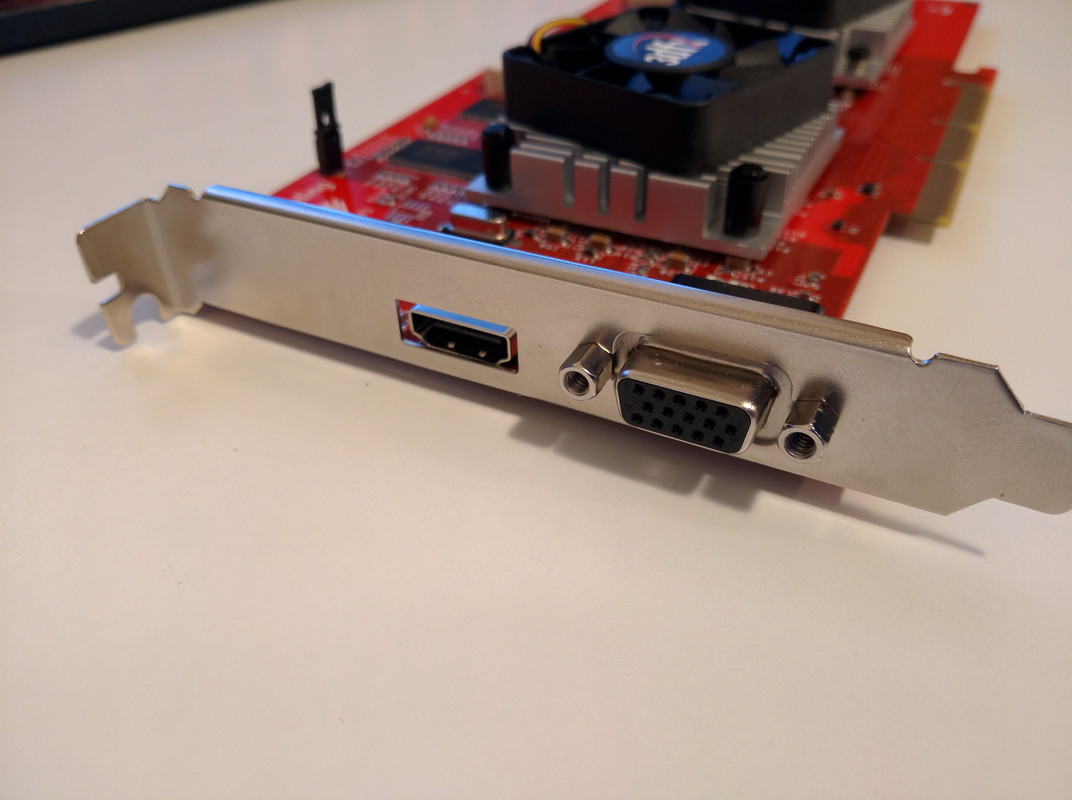 Heatsink, compared to the original one, quite beefier, allows the fans to run slowly (I guess they are 12v fans, about 5krpm running on 5v?). Still the cards backside gets quite toasty. Its not a 3dfx card, if you cant bake an egg on its backside - might come in handy.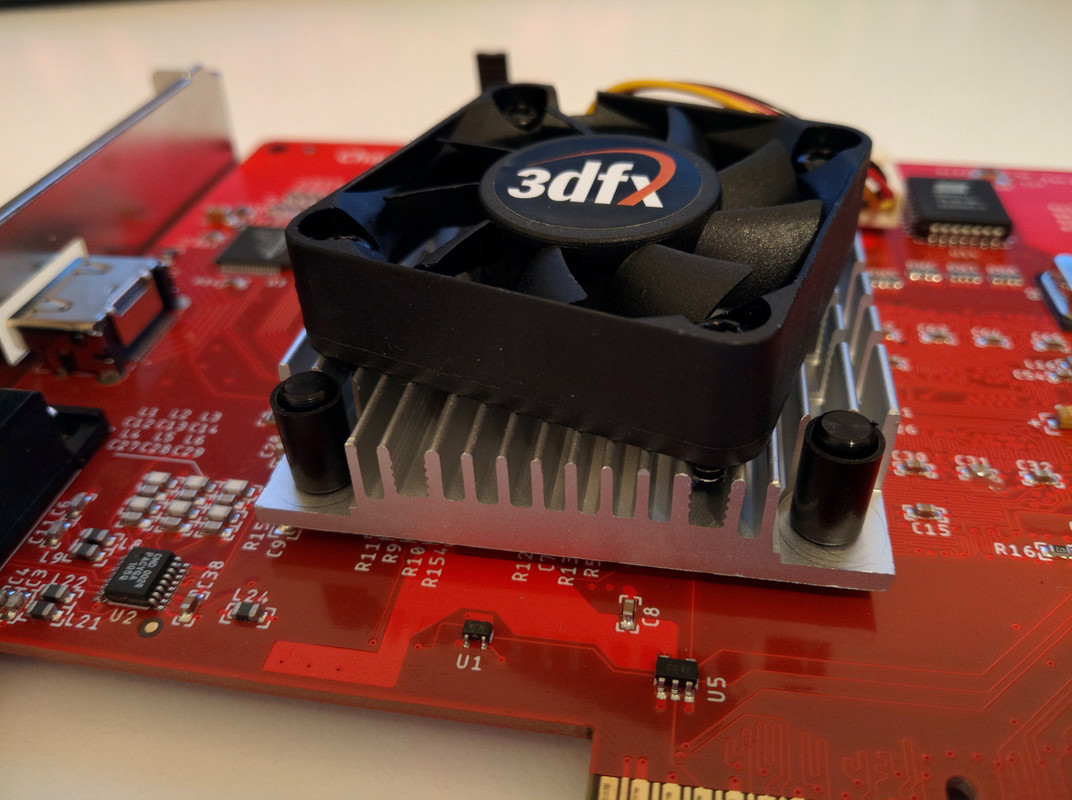 Theres a zero ohm resistor connecting 5v fan power line, and below its a 12v one, also fans use the standard 3pin connector, removable if you want to test(or run) at other voltages, you can easily do it.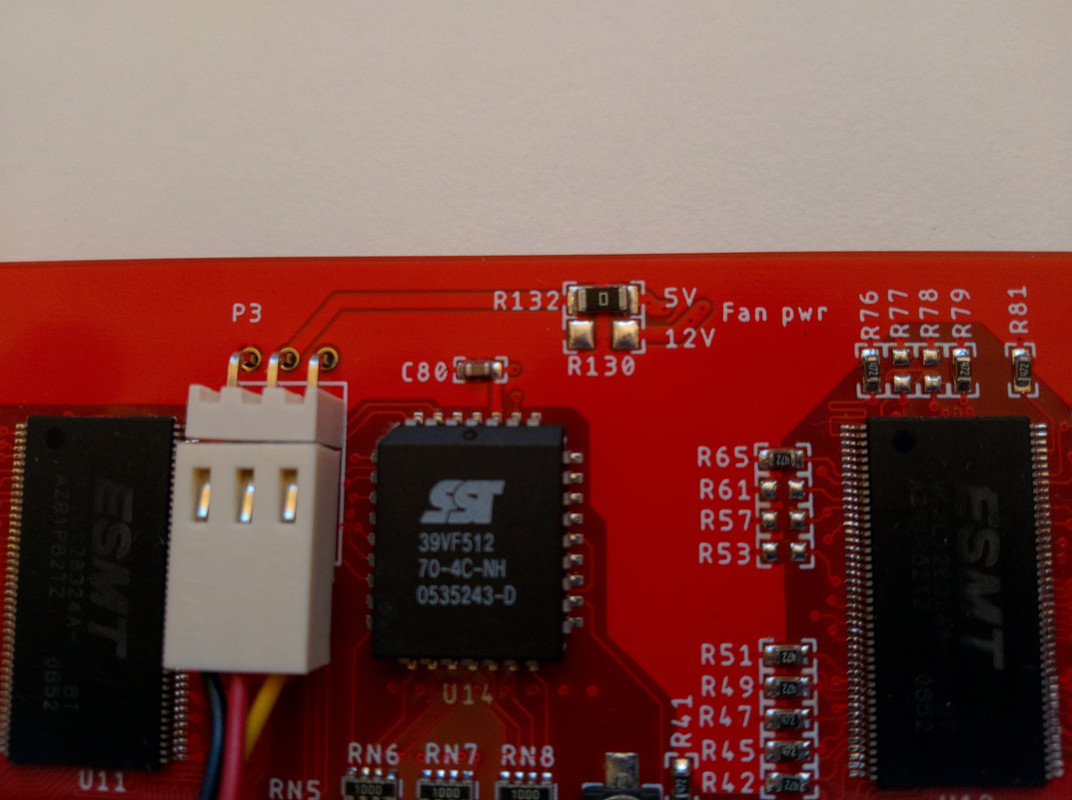 Memory, looks like 6ns modules(166mhz), would love to have 5ns or less, we will see in oc section if that even plays a role.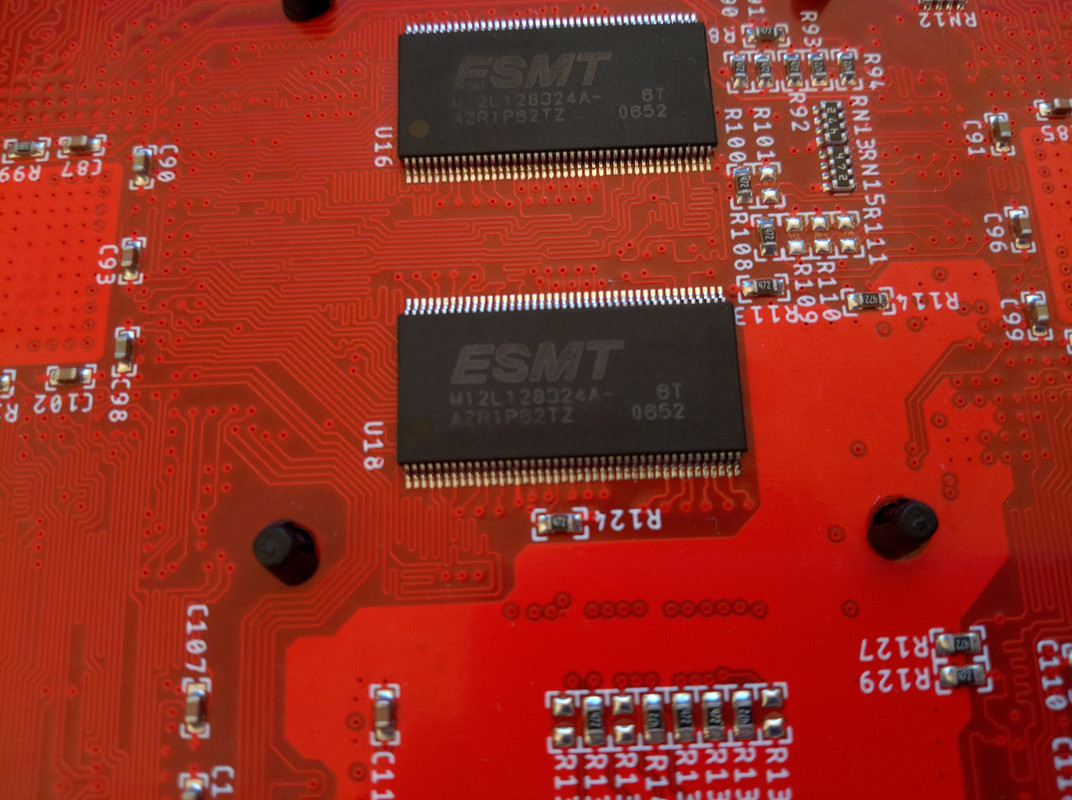 And the chip itself, rev 220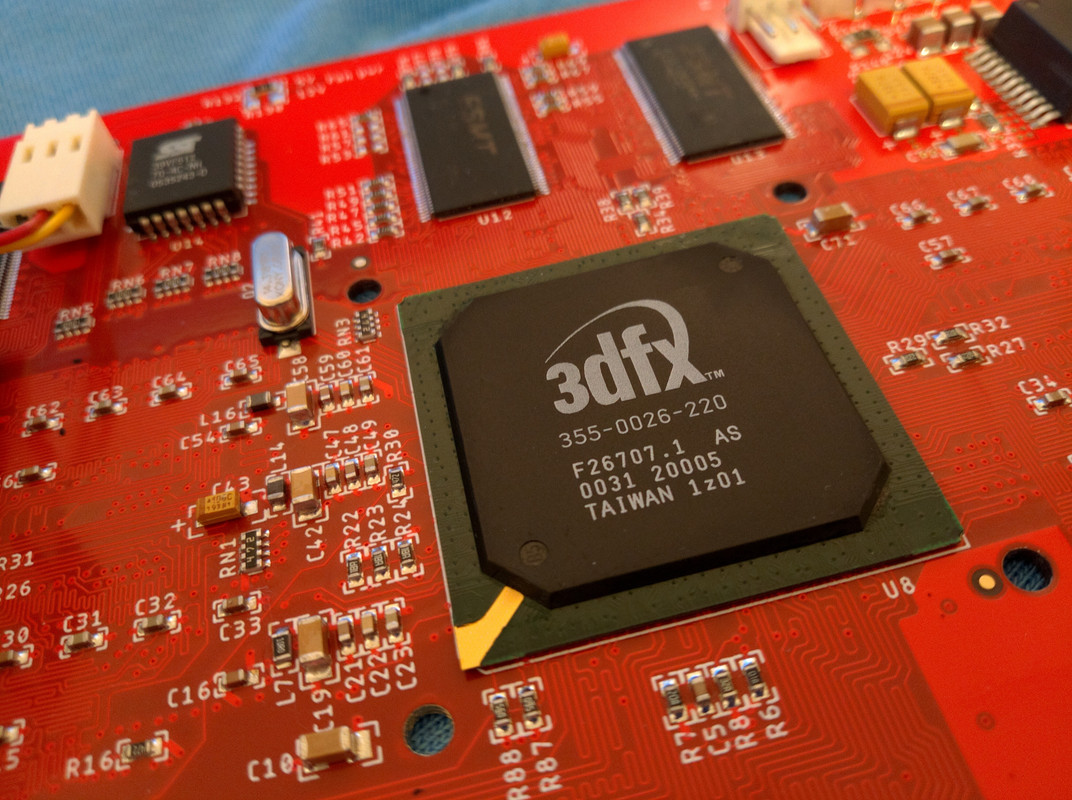 If you want to see some more stuff Anthony is working on, check his fb page
More to come!
Last edited by
Dolenc
on 2021-12-27, 17:19. Edited 1 time in total.