Reply 20 of 106, by AlienBZ
Ok, let's get back to business, people. I took that PC apart (partly) as when I fired it up to nuke the HDD and install DOS 6 on it, it seemed to be dead (after I replaced the Dell floppy drive with this PC's original floppy drive and replaced the eject bottom onto this floppy drive), b/c I was thinking that maybe something was connected wrong. In the process I tested the mobo by disconnecting both the back mobo panel from the tower, taking out the PSU, placing the mobo on a nonconductive surface, connecting the PSU connector to the mobo PSU connector and plugging the AC power cord into the wall socket and the PSU power socket, and the HS/F spun like crazy! So the mobo is alive and kicking.
Now I'm going to need some help here, fellas, to ID the female connectors (cords from devices) with the male connectors (prongs/pins on the mobo), so could you please ID each item and tell me what goes where?
Here we go -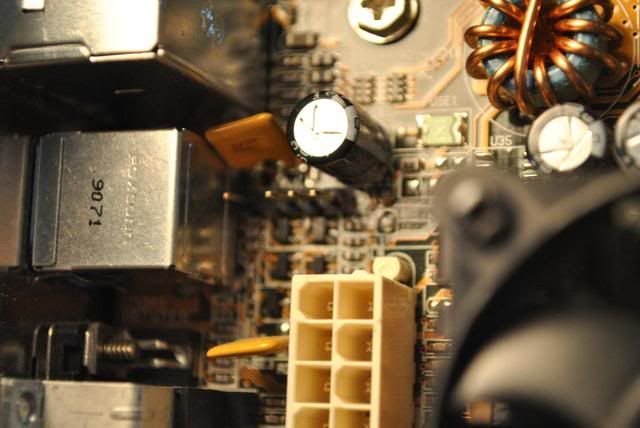 What is this connector? What goes on this?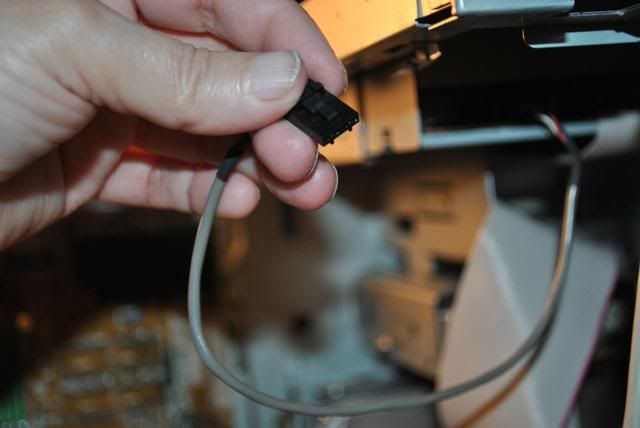 What is this cord? Where does it get plugged into?
I suspect that this is the front bezel on/off button cord - am I correct? If not, please correct me?
What the mobo looks like.
bottom R mobo male connectors 001 - how exactly (on what pins) does the front bezel female connector connect to to ensue a properly functioning PC?
3 pin male (near PSU socket) mobo connector - what goes on this?
The entire layout of the bottom R mobo male connectors - what goes where?
As aways, thanks in advance!