I know, I know. But as I was cleaning out my PC for dust, I thought it might be an interesting topic, and whether most of you have a modern PC that you mostly spend your time on.
Here's mine, In a few months I'll be making a new one. I can't play some games that I want to on this spec machine.
AMD Athlon 64 X2 4200+ Overclocked from 2.2Ghz to 2.7Ghz.
GIGABYTE GA-M57SLI-S4
Gainward GTX 260 - 216 core version.
Kingston DDR2 PC2-6400 800Mhz running at 880Mhz - 2GB of.
A DVD-Rom drive that i've had for over 10 years, a DVD-RW, a 3.5", and a 5.25" floppy drive, I believe the 5.25" is a Mitsubishi.
I also have a safecom 10/100 PCI ethernet, that I used for a while when the onboard had a stint of not working in 2009, i've never bothered to take it out, even though I don't use it anymore (seeing as the onboard works again)
Here are some pics: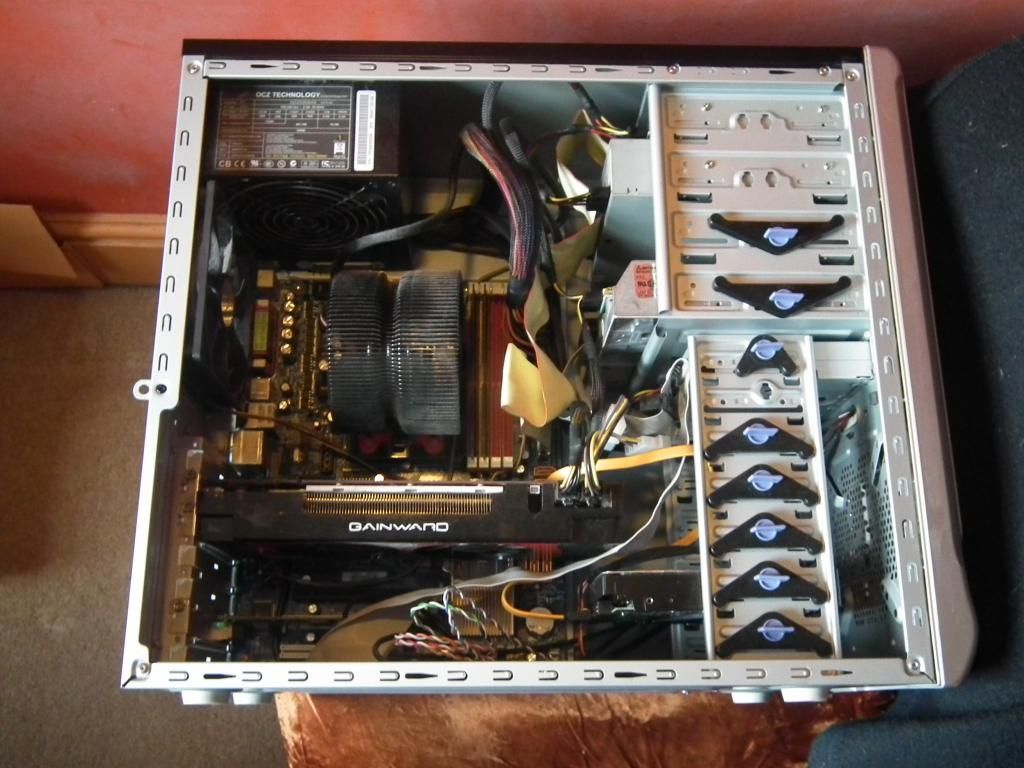 This is why we should clean out every now and then. Unfortunately, 5.25" floppy drives tend not to have surround protectors on them. I wish they did for the most part, even if it is cool seeing all the stuff at work.