First post, by Darkman
very recently I managed to get my hands on a machine Ive been wanting for a while , That being the Compaq AP550 , especially since my Dell Precision 220 stopped working (it kept on freezing despite no IRQ issues)
The machine is in overall good condition , it hasn't yellowed too badly , especially given its age (the stamp on the inside says the machine left the factory in May 2001). It came with a single P3 866 CPU, 256mb of RDRAM a Compaq branded LG 40X IDE CD drive (the other 5.25 slot was empty, with no blanking bezel to cover it). It also had a 32mb Elsa Synergy II-32 RivaTNT2 based graphics card. There was no hard drive present.
There are several things I like about this machine : its an SMP machine , its running the i840 chipset (which is quite uncommon it seems) , and it has onboard U160 adaptec SCSI, so no need to waste a PCI slot, along with an AGP Pro slot.
I replaced the single CPU with dual P3 1000 (the positioning of the CPU slots meant most heatsinks won't work , so I borrowed the heatsink from the 866, as well as another like it I already have)
For RAM I figured why not go with the most this board supports (as far as I know) , and so Im running 2GB of PC800 RDRAM
The hard drive just had to be SCSI and so Im using a 15K RPM Seagate Cheetah 300GB drive (ST3300655LC) with 16mb of cache.
Sound card is an Audigy2 ZS , while an SBLive is more appropriate for the system , I found the Live to have various issues with SMP (constant BSODs , skipping sound in FMVs etc)
the 40X CD drive worked well , however I replaced it with dual DVD drives , one by Sony, the other by LiteOn (which I may replace as its a bit more yellowed the the rest of the system).
As for the graphics, Im trying various ones, the TNT2 is a bit weak for this system , so it will get replaced by something like a Geforce2 or V5500 , depending on results
excuse the potato quality camerawork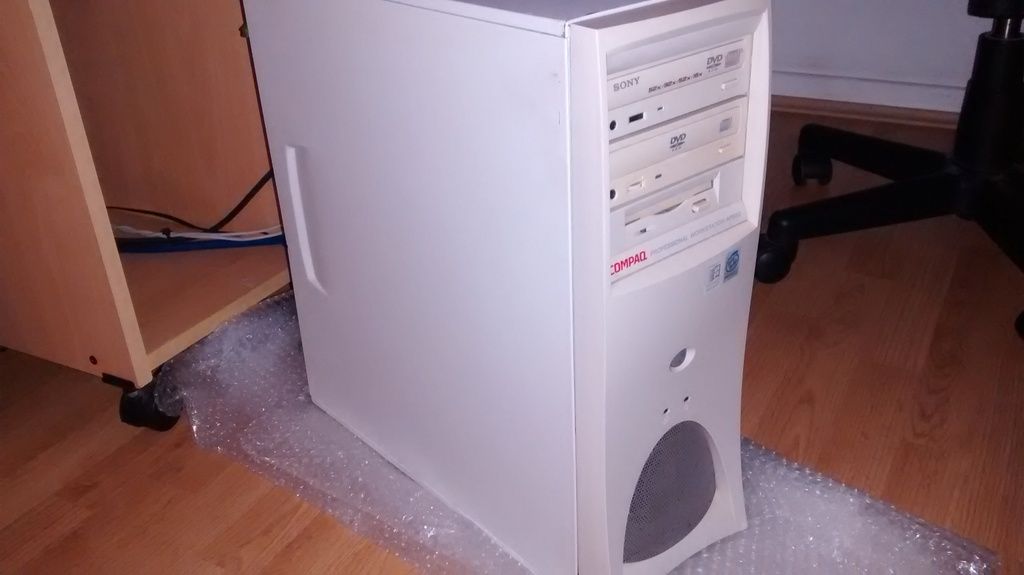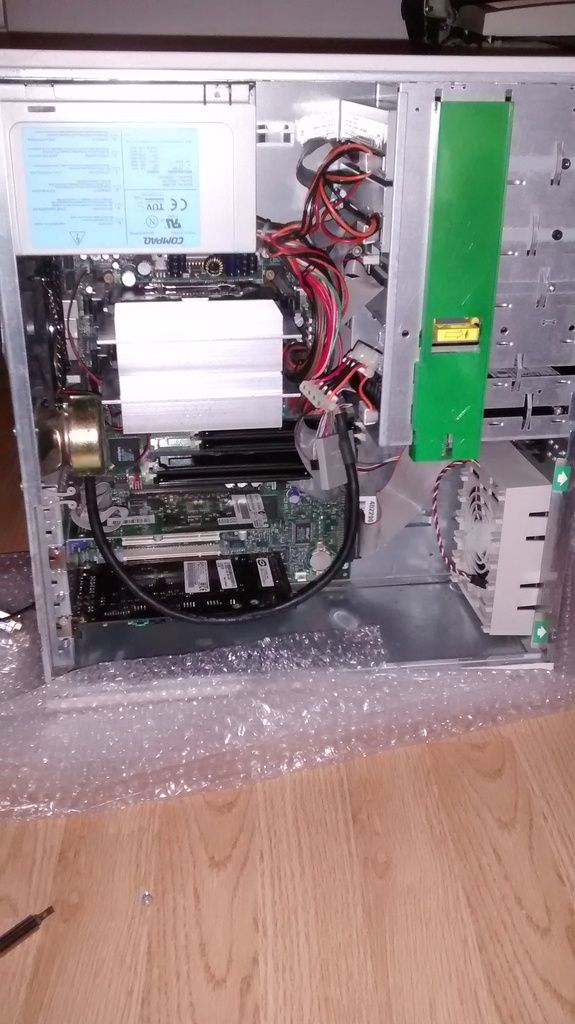 the Elsa card and one of the CPUs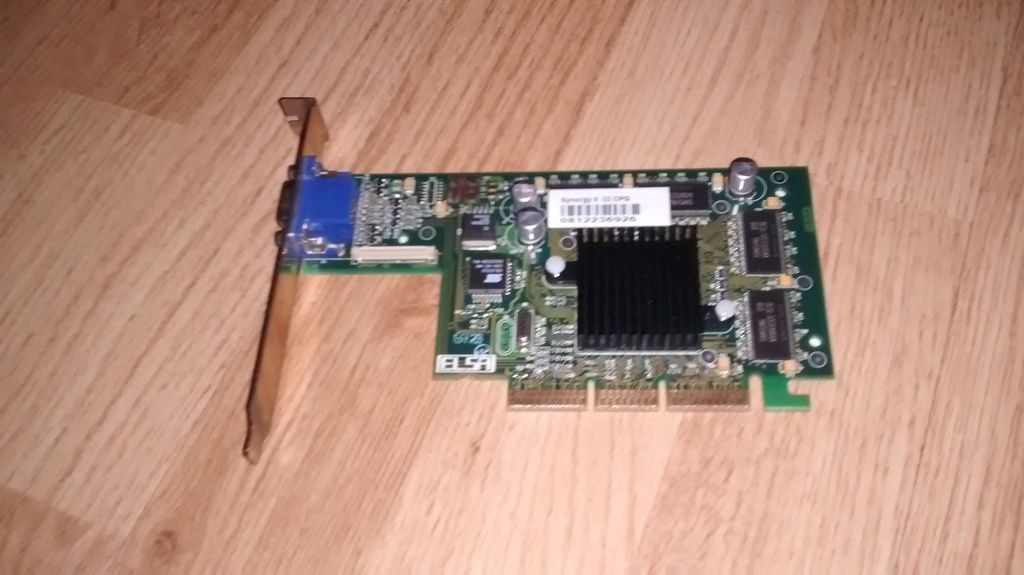 Quake 3 (default settings , 1024x768) and 3DMark2000 , running on the Elsa Synergy II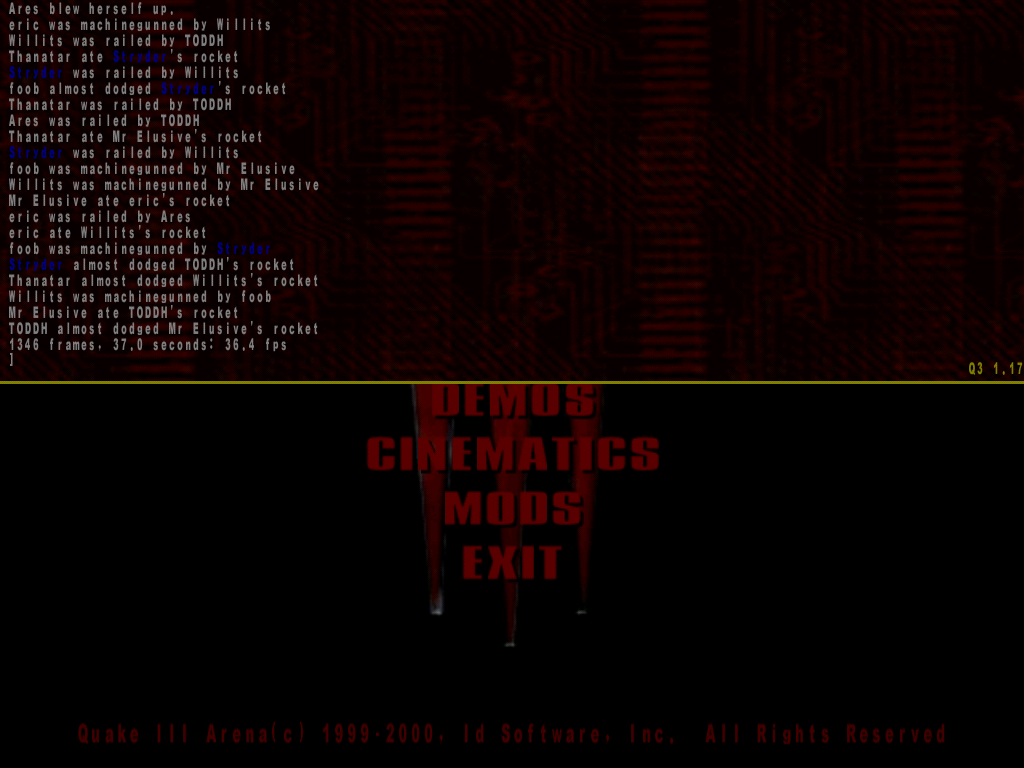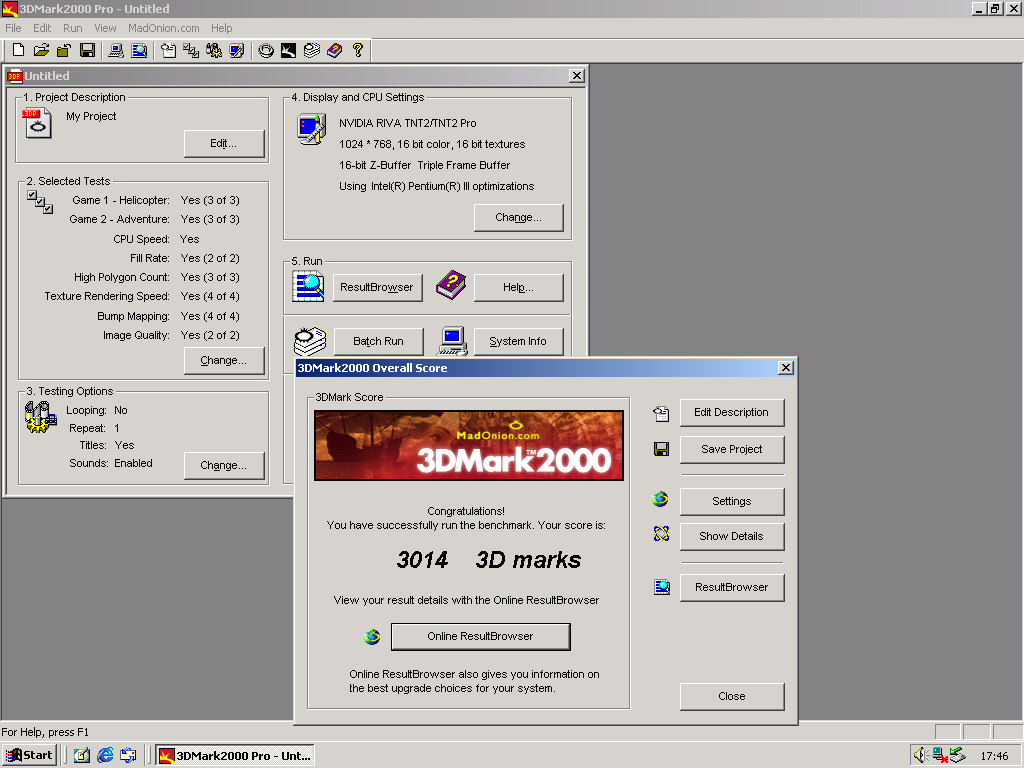 HDD benchmark