First post, by elianda
Hello,
so I recently acquired a IBM PS/2 Model 80. The computer was just tested that it shows something when switched on.
Additional cards came in another packet, incl. a second mainboard, memory cards, a ESDI HDD and a IBM Model M keyboard.
The second packet was thrown? and the keyboard had three complete keys ejected from their base and a lot key caps scattered in the package.
Also the ESDI drive got two dents.
Everything seemed to be stored in a humid location and had a good sticky dust layer, with the typical rings of smoulder.
I cleaned the stuff and assembled now the following system:
IBM PS/2 Model 80 case based on a 8580-111.
Mainboard has a ceramic Intel 386DX-20 double sigma and a i80387-16.
Two memory cards with 2 MB each are plugged onboard.
'New' BIOS battery holder.
3.5" HD disk drive.
3Com Etherlink MC/TP adapter (@6042)
miroMAGIC MR graphics controller (@8069)
IBM SCSI Controller w/o Cache (@8EFE)
Kingston KTM 16000/386 memory expasion adapter (@70D0) with 12 MB
IBM WDS-380 - 80 MB HDD as boot drive
IBM WDS-3158 - 120 MB HDD as secondary drive
The case has originally some foamed material coating in some areas which changed either to a gooey mass or some crumbly stuff.
I cleaned that off and best worked just warm soapy water and a rough sponge.
The IBM SCSI controller does not support drives beyond 1 GB size out of the box. If such a drive is plugged it shows in the SetSCSI tool (option disk) but will not appear as drive for e.g. fdisk in DOS. To get support one needs to burn updated SCSI BIOS EPROMs, which I did not. My next best SCSI drive available after the IBM WDSs was a Quantum Fireball with 1092 MB capacity.
The Kingston memory expansion card simply works and with HIMEM.SYS the memory is available as XMS. Cachechk7 shows that the access is a bit slower than for the mainboard plugged memory (95 µs -> 120 µs). With KEMM.SYS from Kingston the memory can be made available as EMS. However since QEMM9 can handle that too dynamically it is a much more convenient option.
The miroMAGIC MR is based on the Chips&Technologies 82C480, which is a IBM 8514/A clone. So it works with the regular 8514/A drivers and one gets 1024x768 at 256 colors at 43 Hz interlaced. However the miroMAGIC is from 1991 and allows more modes and better refresh. Using the miroMAGIC drivers one can select a monitor. This basically defines a supported horizontal frequency. The highest standard monitor selectable is 78 kHz, which results in 1024x768 at 80 Hz non-interlaced. While this is nice, most TFTs fail to show this mode. So I chose the 48 kHz monitor which translates to 1024x768 at 60 Hz non-interlaced.
Notable the installer patches the mode information after monitor selection directly into the driver files. So once the monitor is changed one has to reinstall all drivers through the installer to get the updated patched version.
Uninitialized the card defaults to monochrome mode. This has to be considered because as soon as it gets initialized and color is enabled this influences the usable memory layout. Also note the adapter ram region definition for the memory manager, described in the readme. (QEMM adds that automatically)
At 512x384 the card allows to set Truecolor mode. The other modes are 256 colors only.
Screenshot note:
When the capture card or a TFT is attached to the miroMAGIC they show quite some noise and horizontal scanline jitter. I verified with a regular CRT and the picture looks good, no jitter. So this is a TFT/capture equipment problem and the noise is due to the variable phase and thus moving sample positions. It is NOT visible on an actual CRT.
Installed OS is IBM DOS 5 with Windows for Workgroups 3.11 german. WfW 3.11 has Win32S and TCP32 installed. I use QEMM9 as memory manager. WfW 3.11 brings a driver for the 3Com Etherlink MC/TP.
Here are the pictures: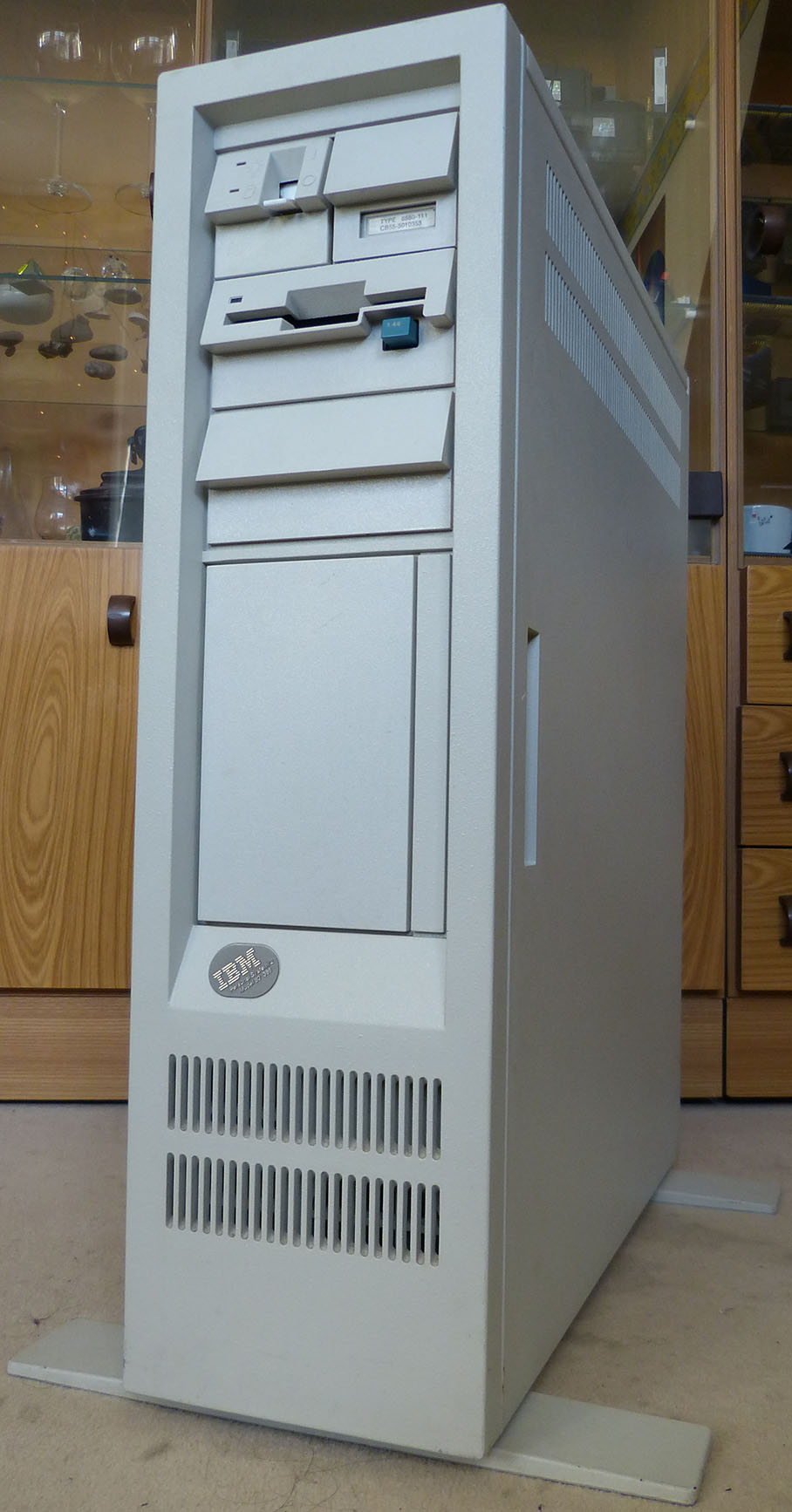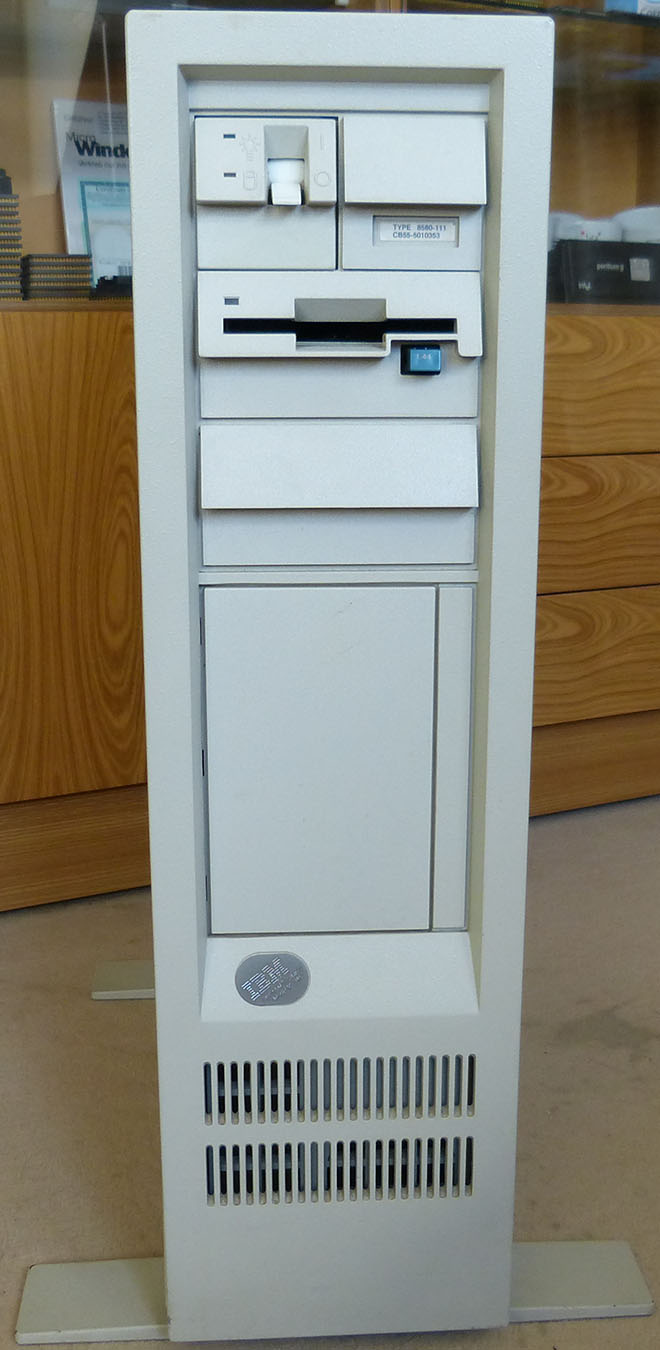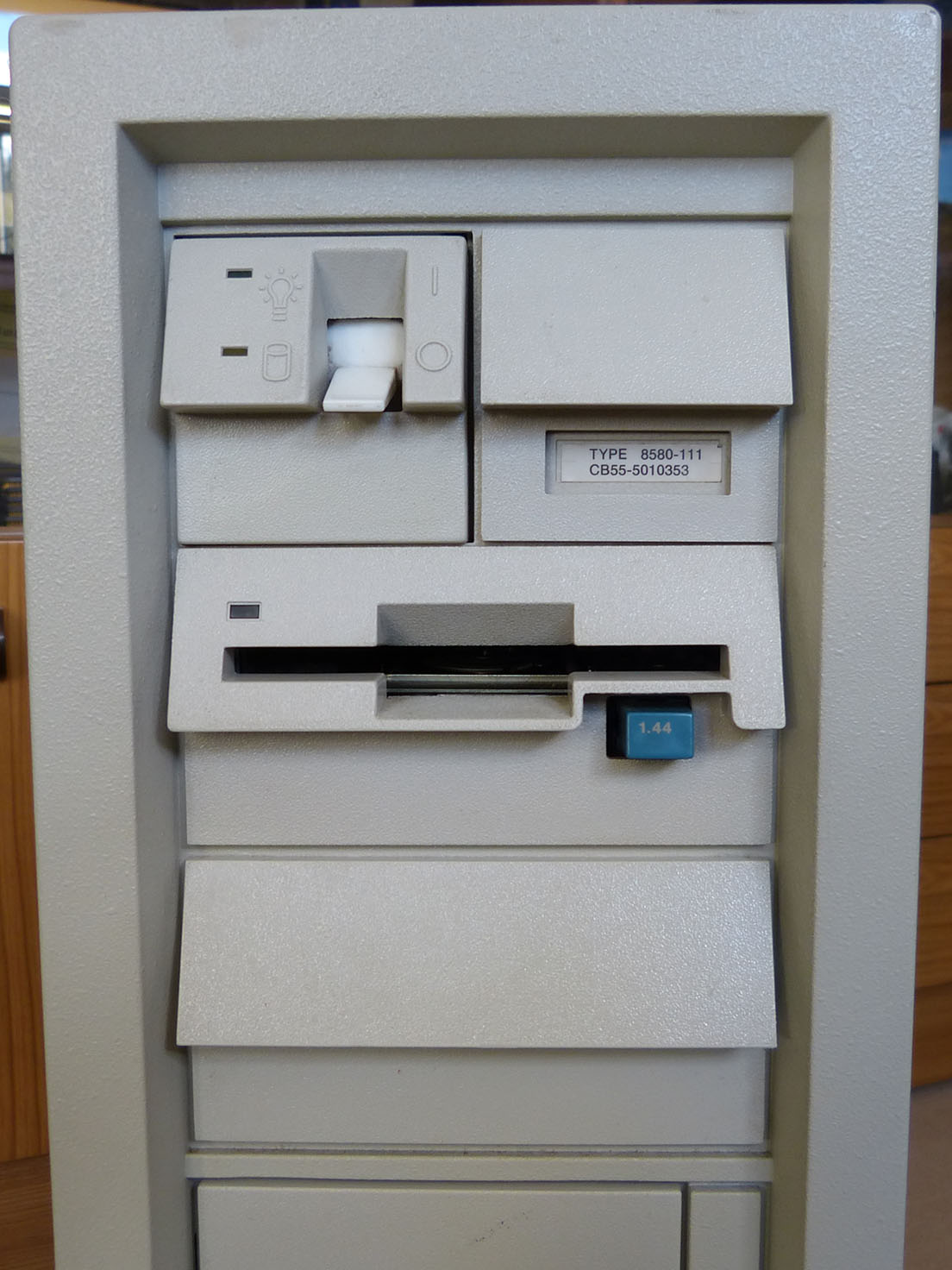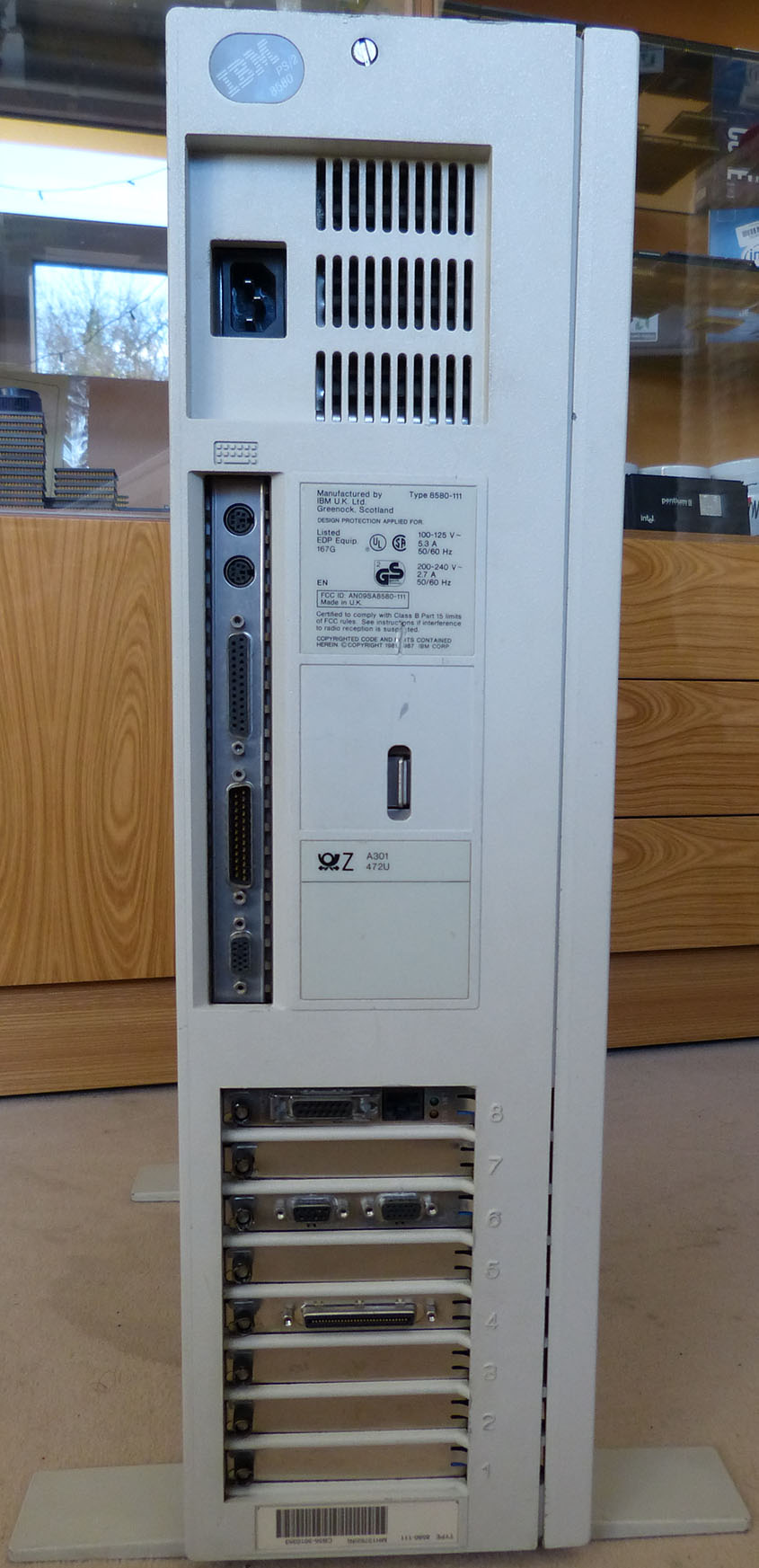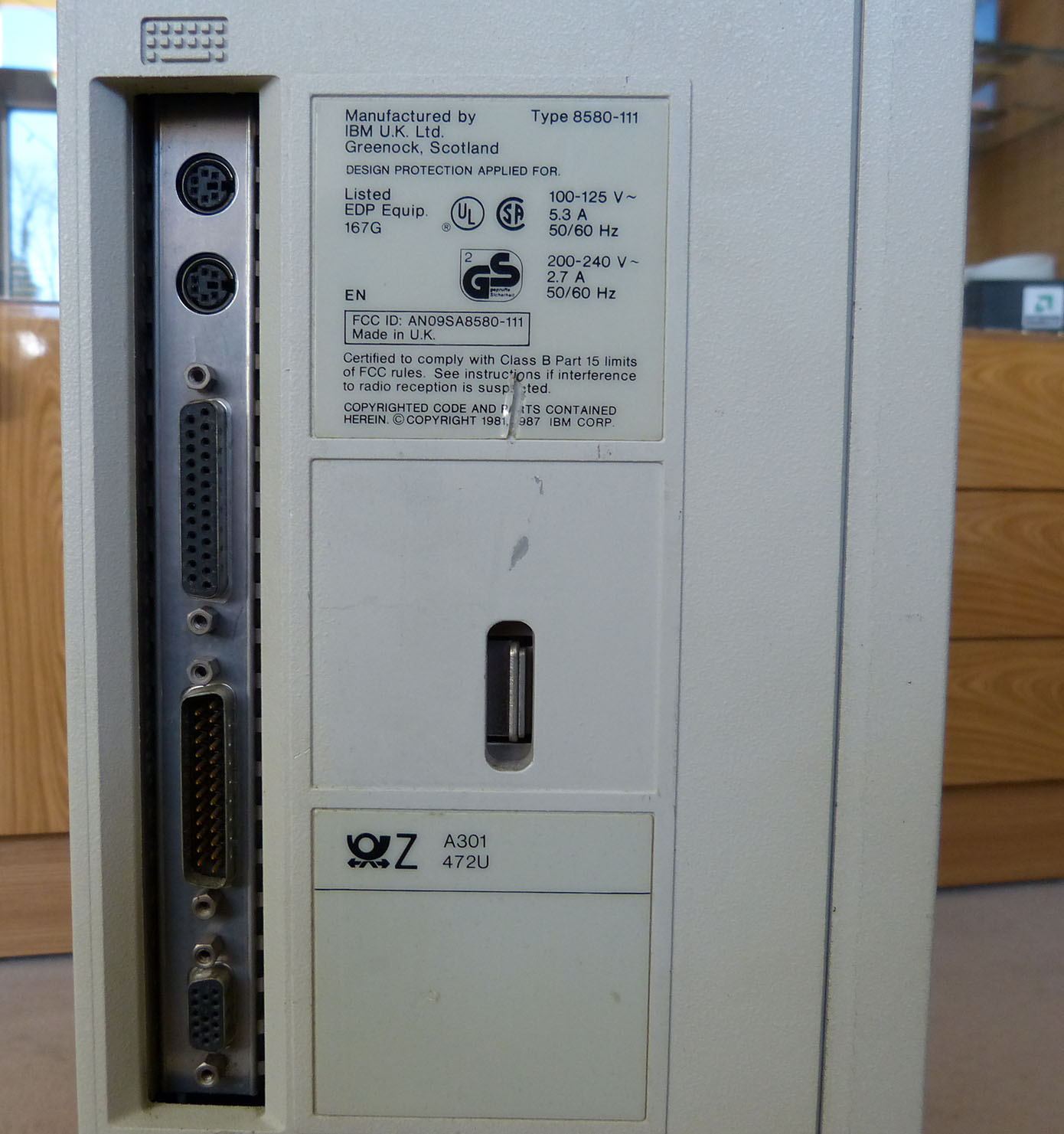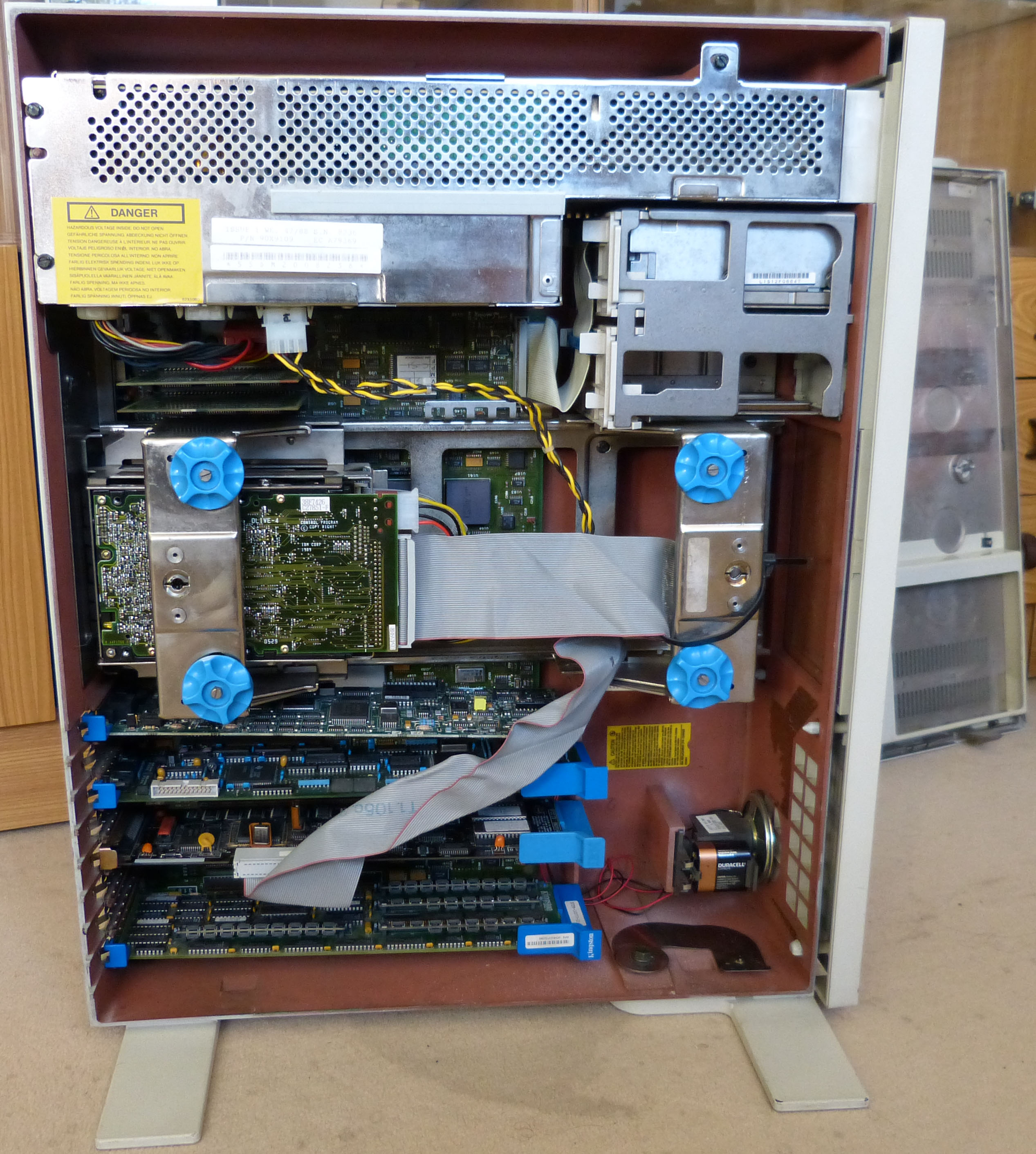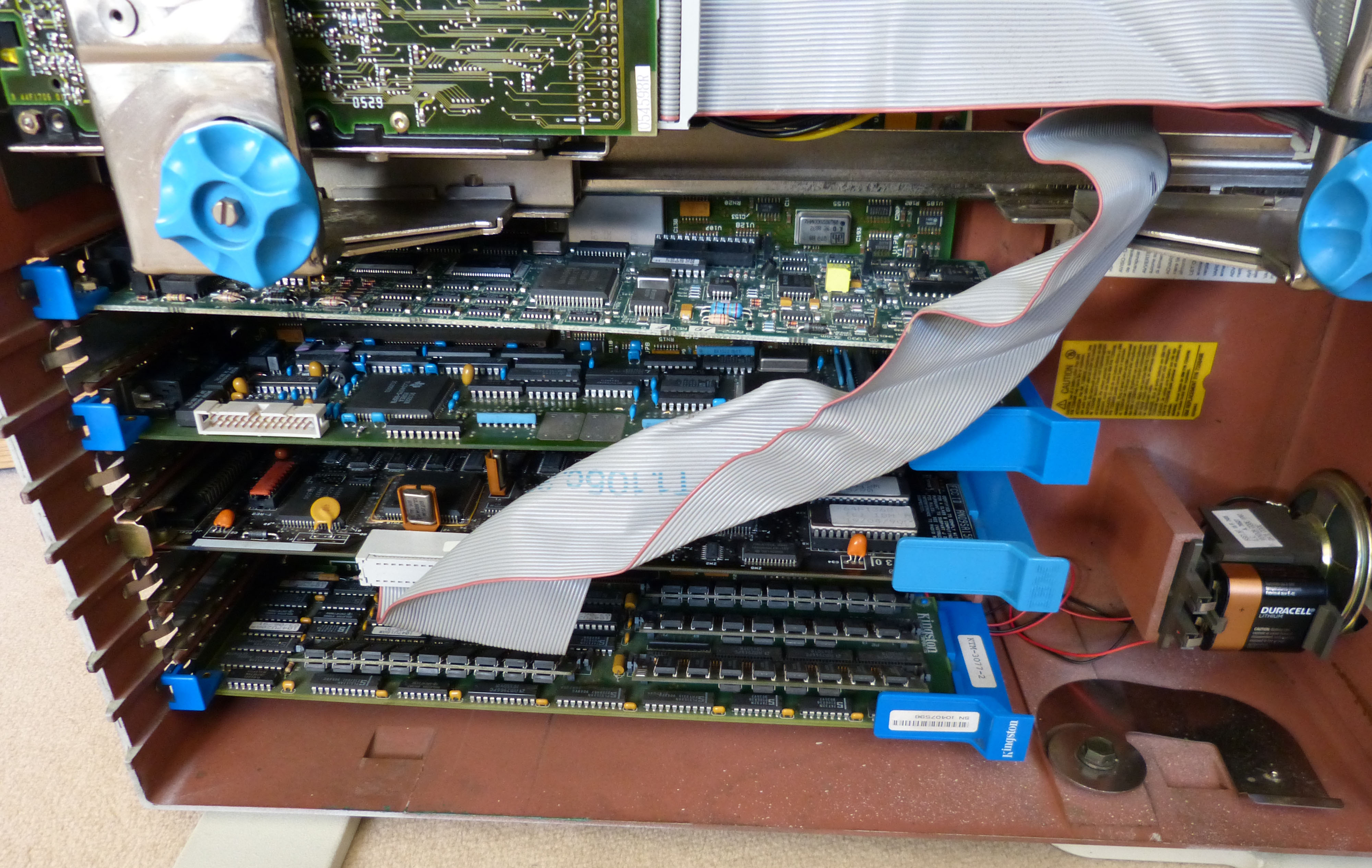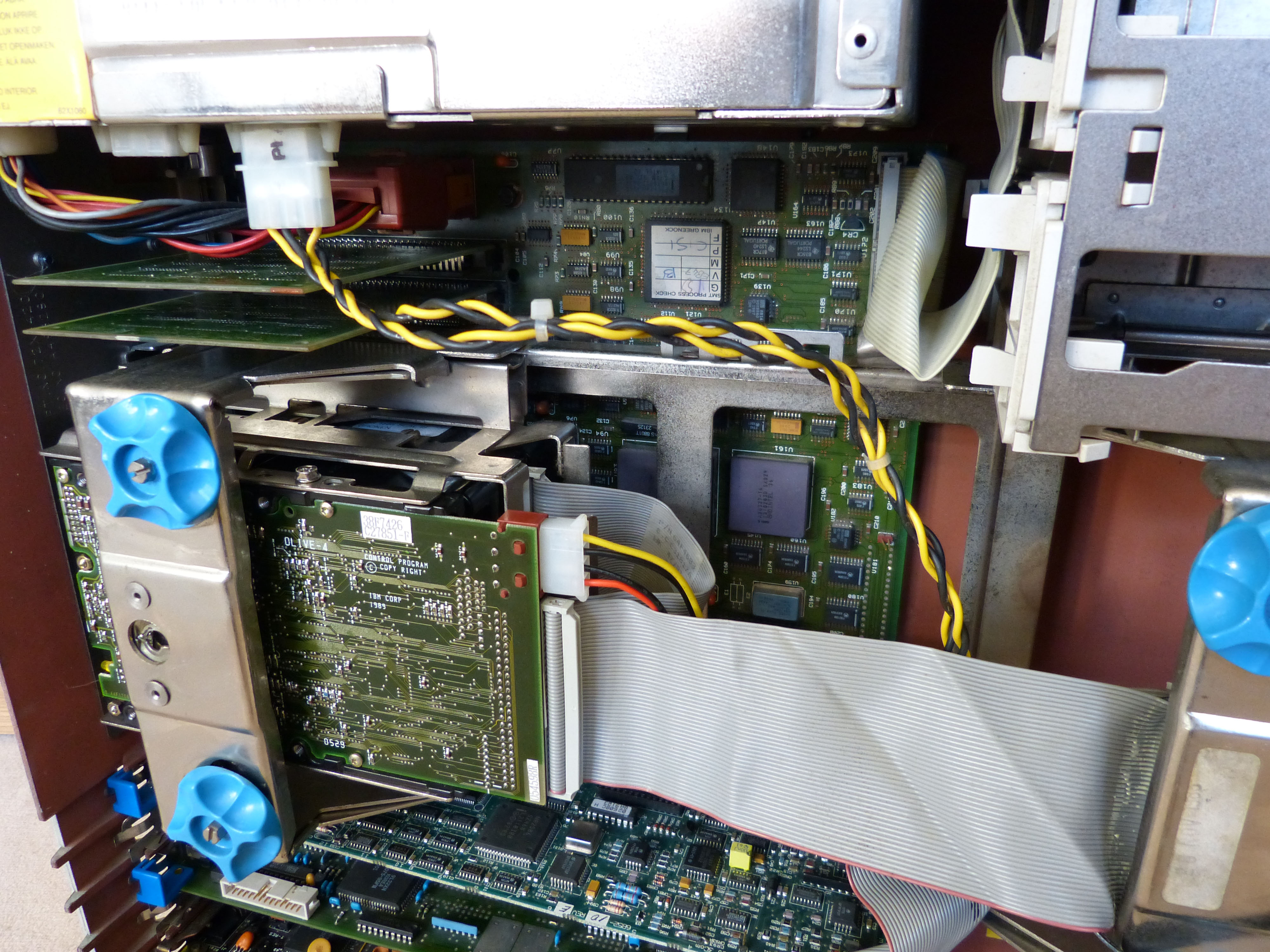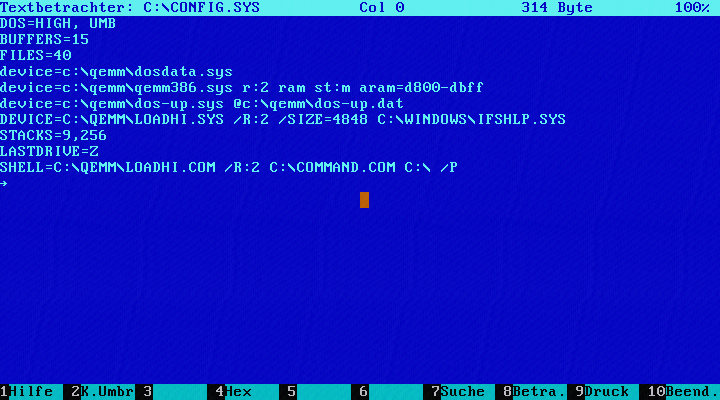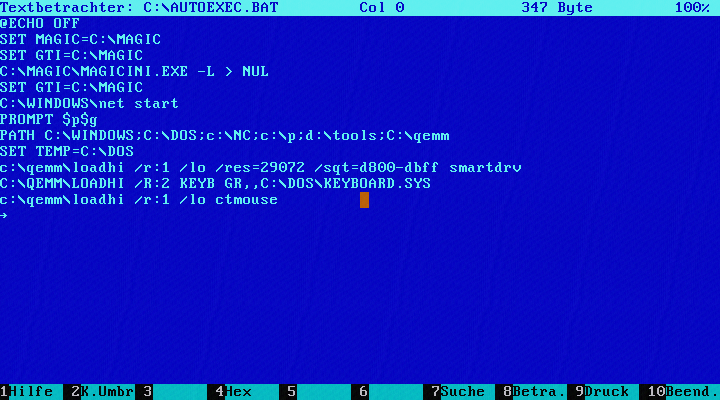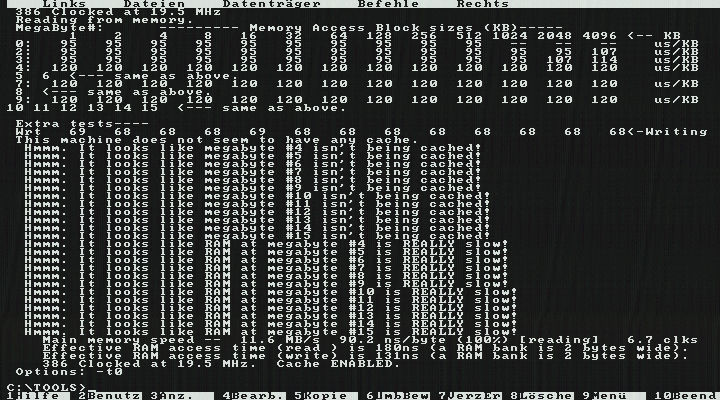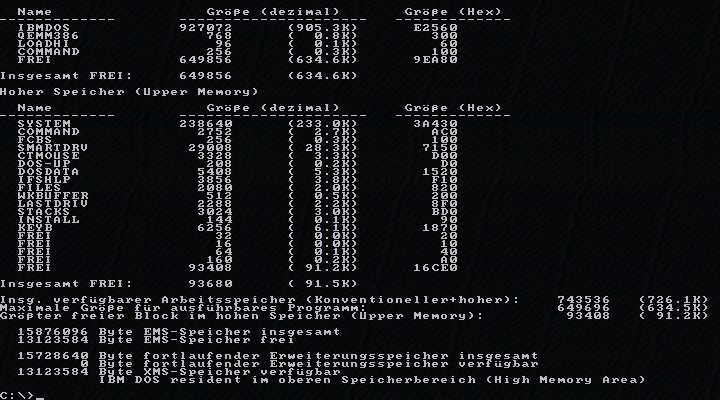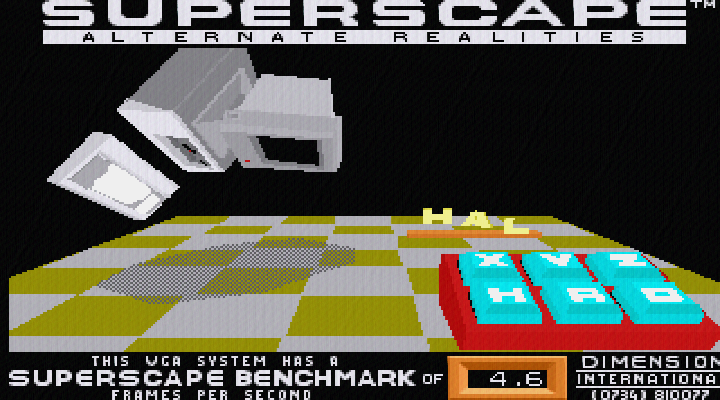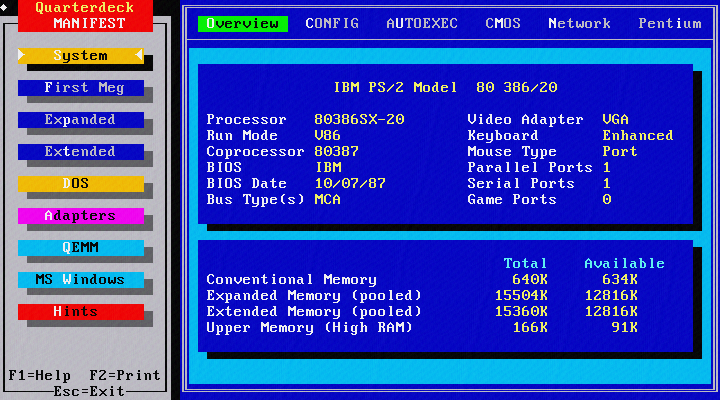 Manifest, it actually is a 386DX.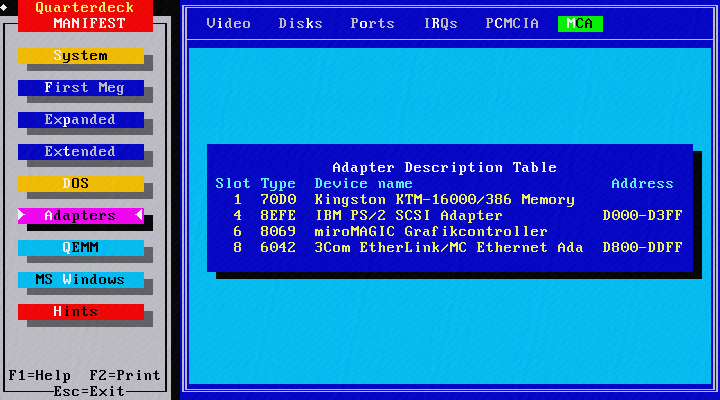 Manifest adapter list.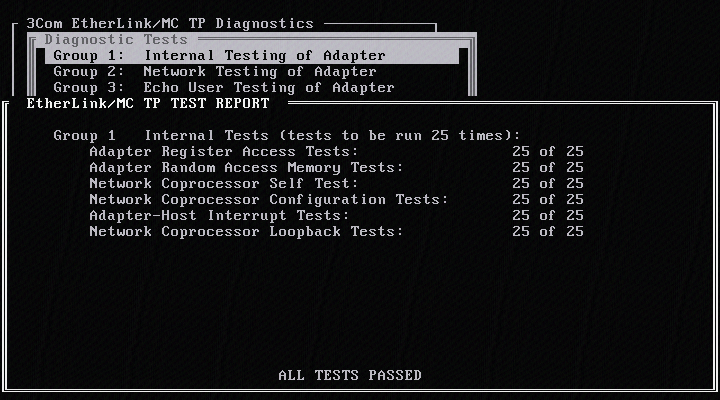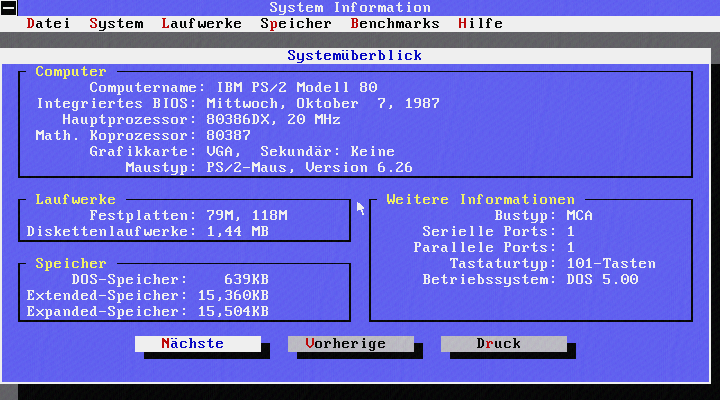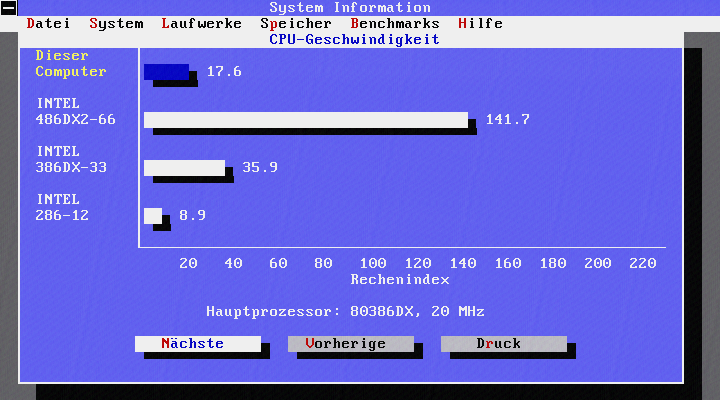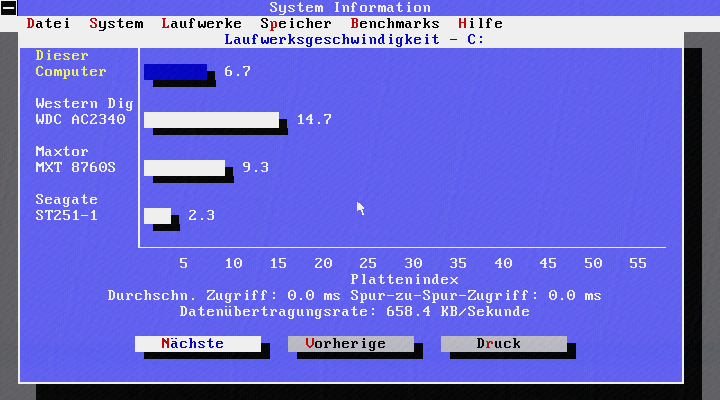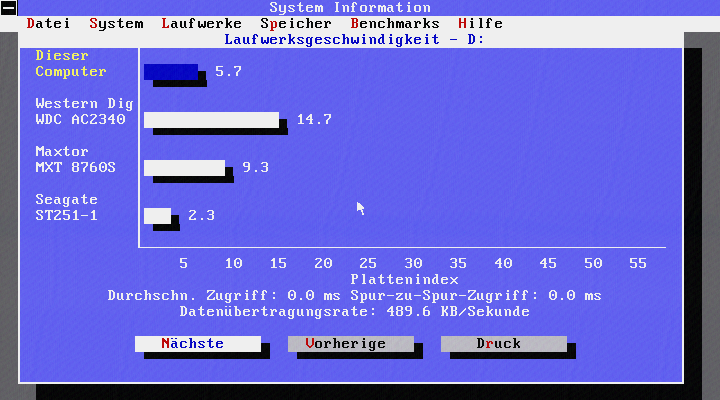 I think the early ESDI drives are faster.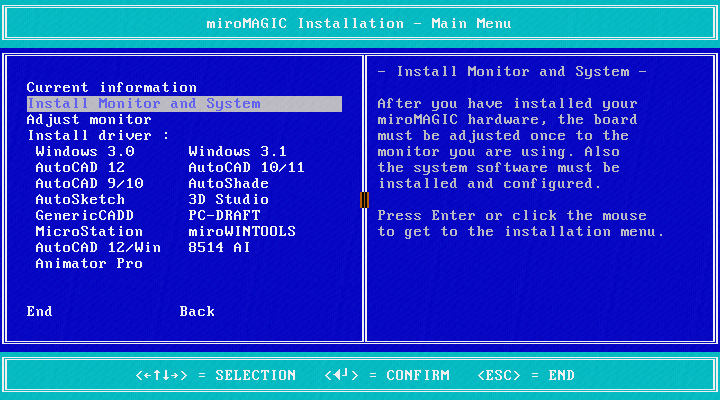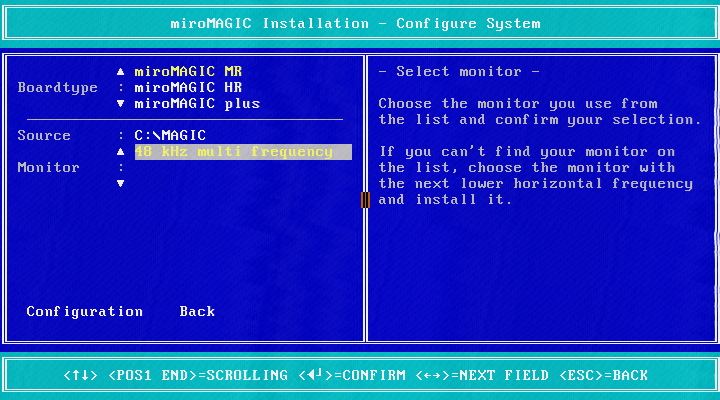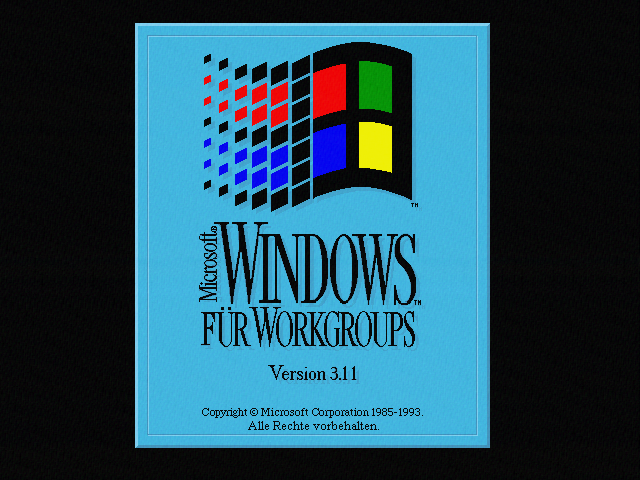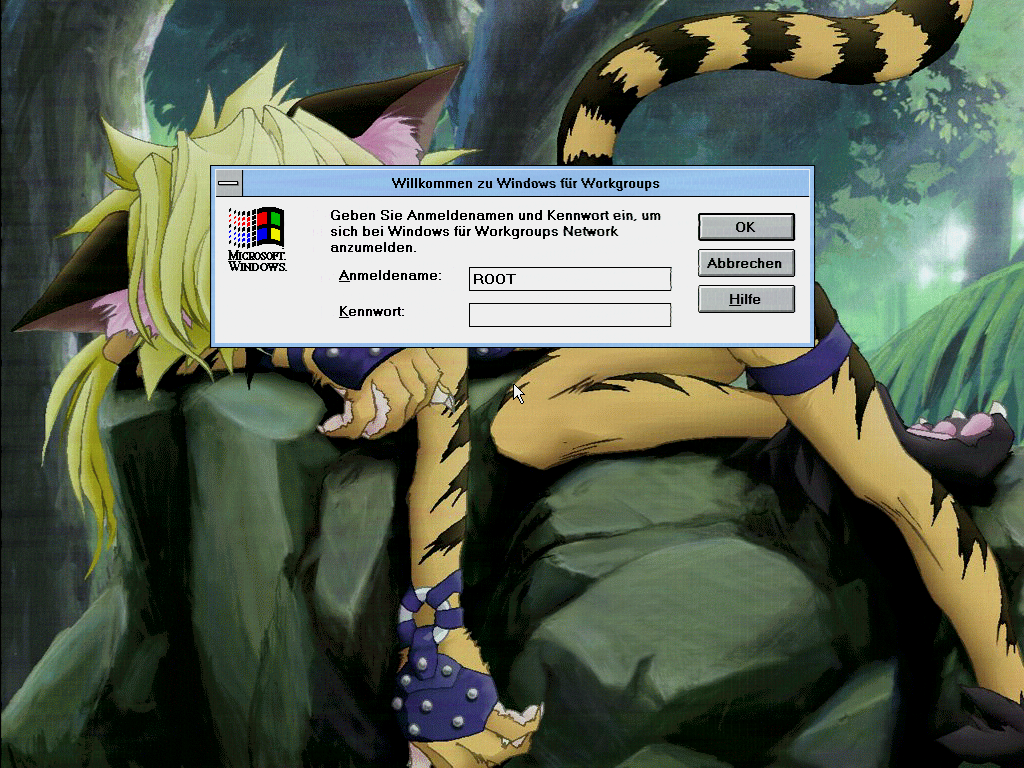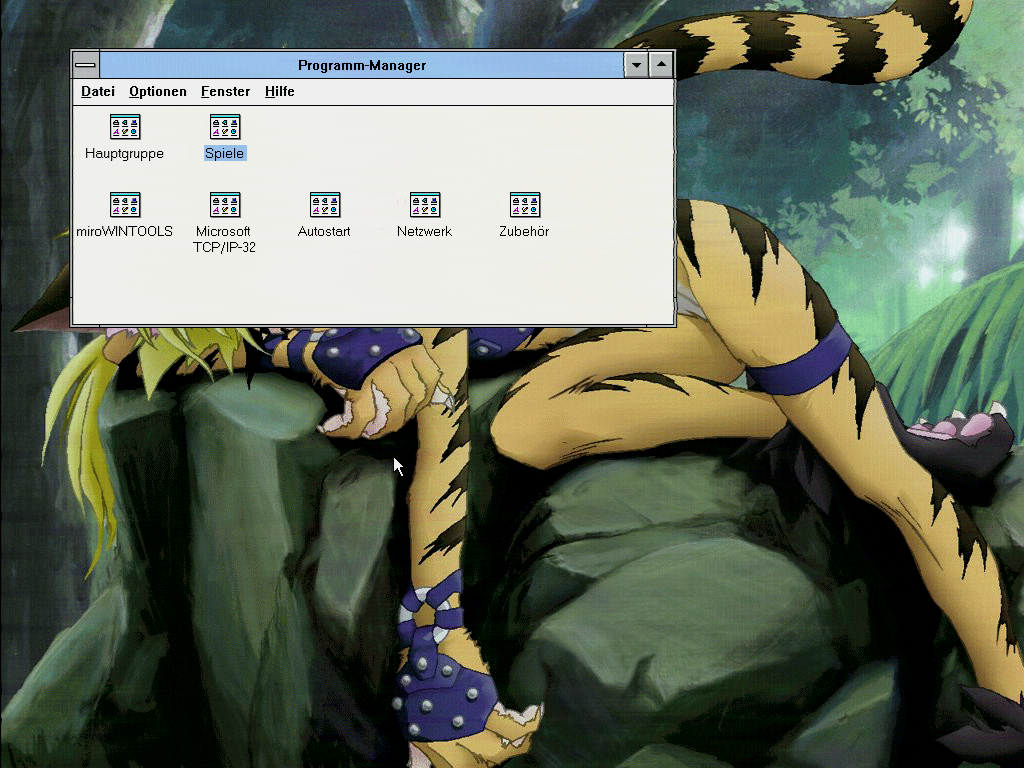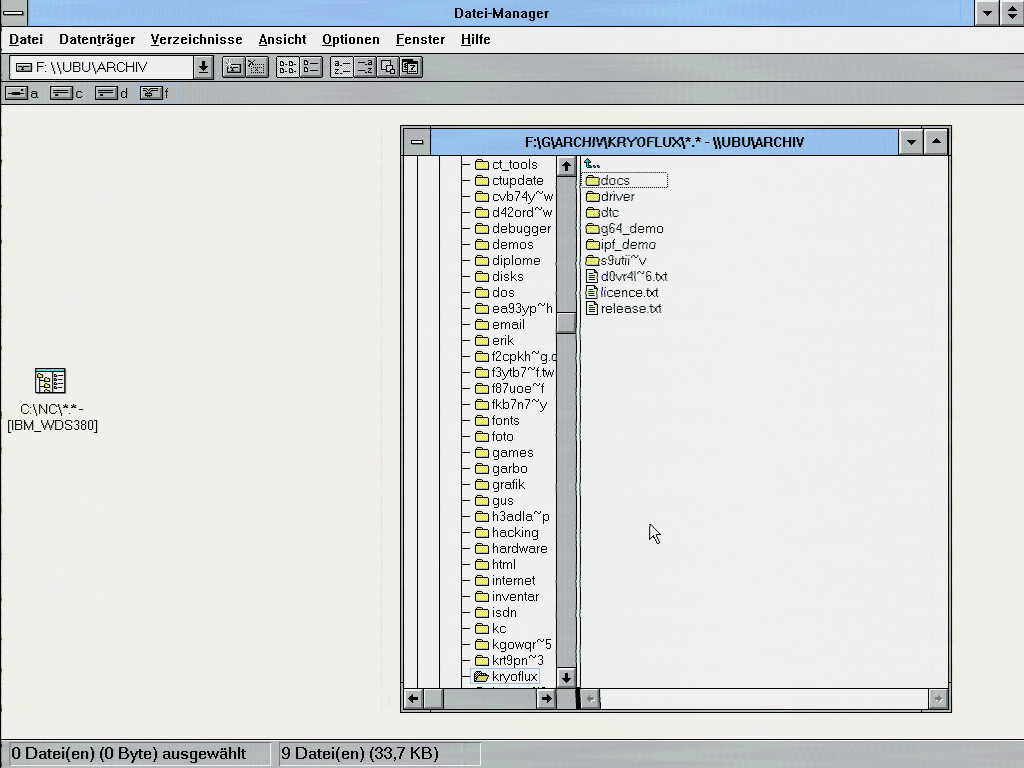 Mounted network drive with my archive.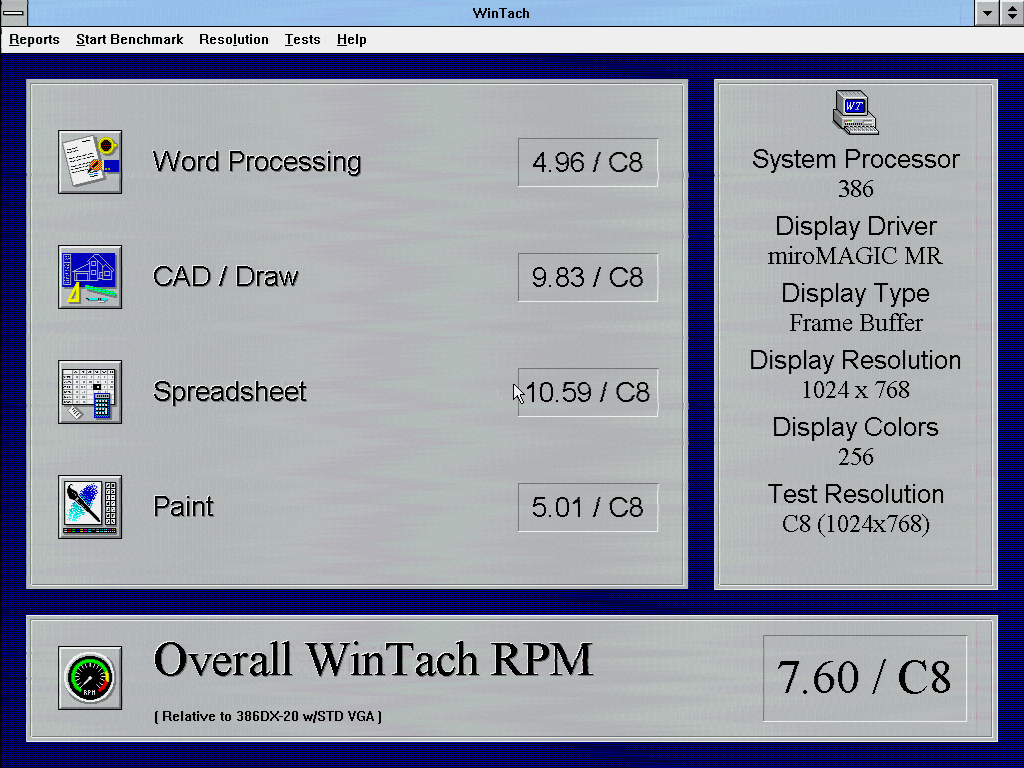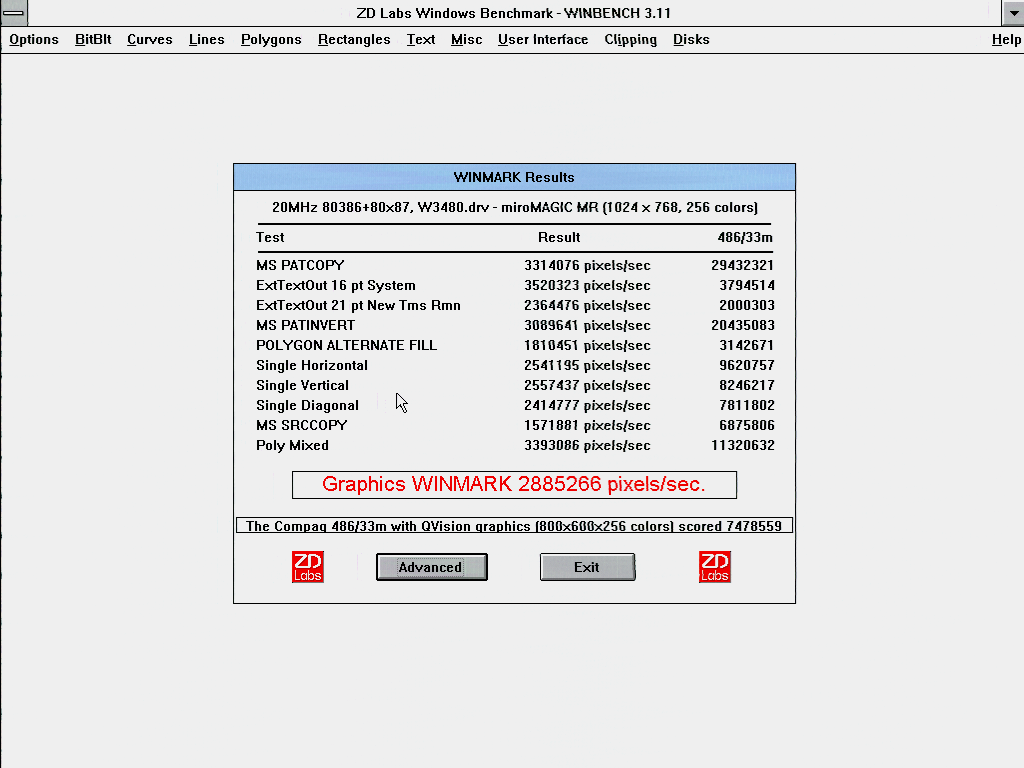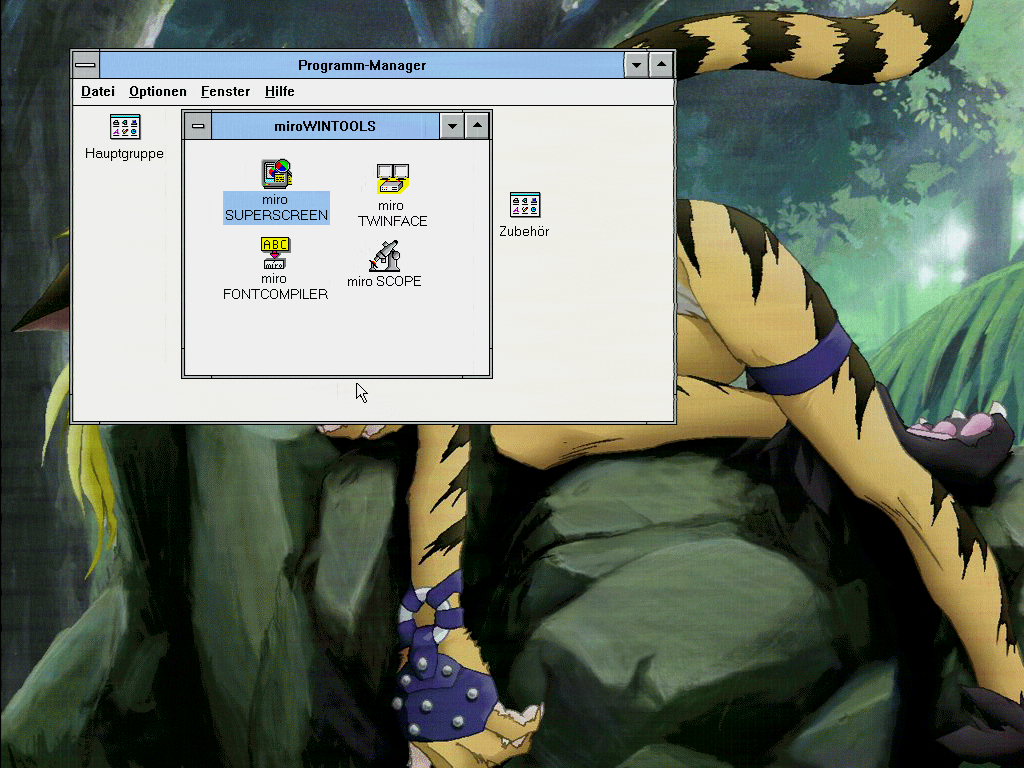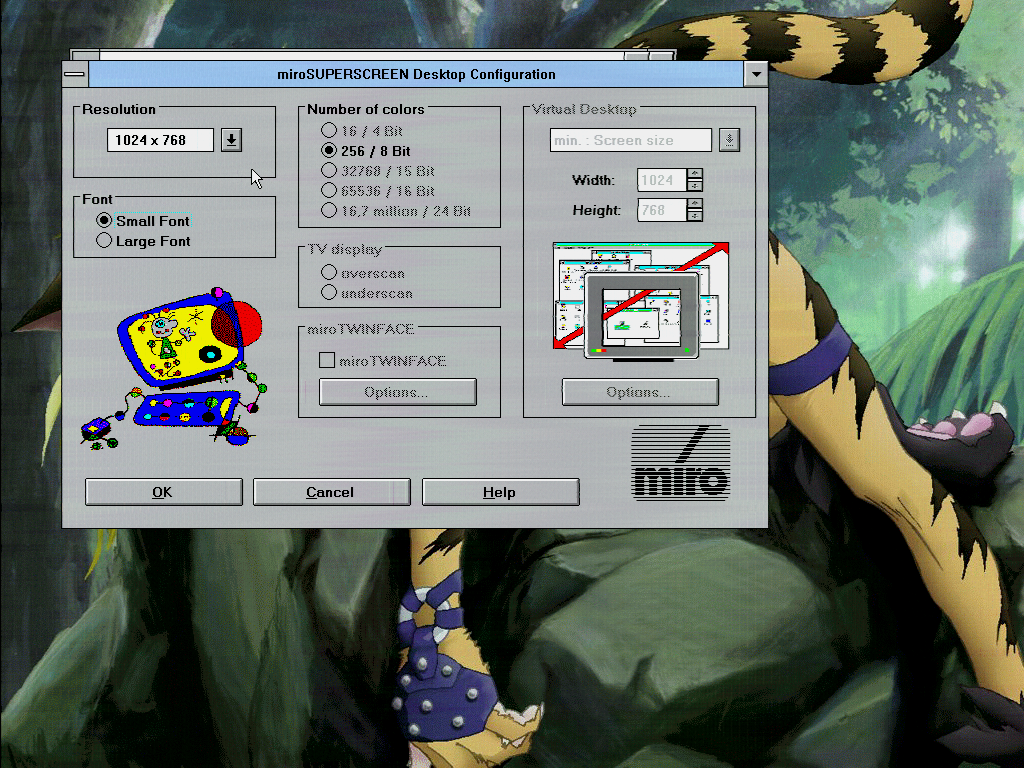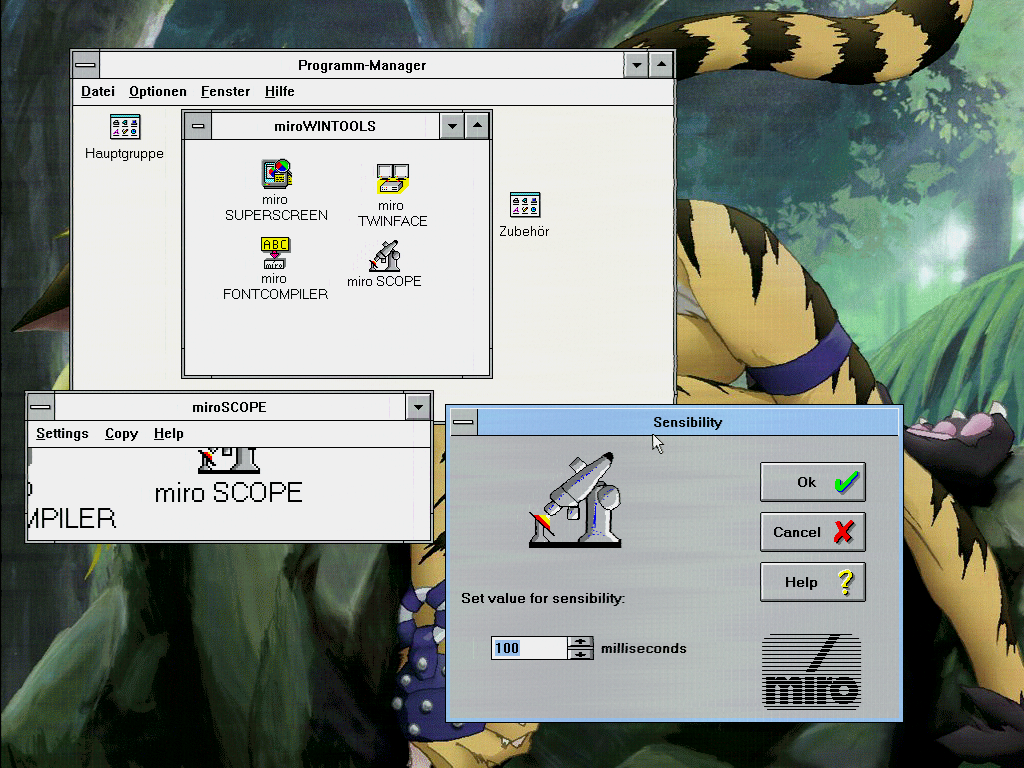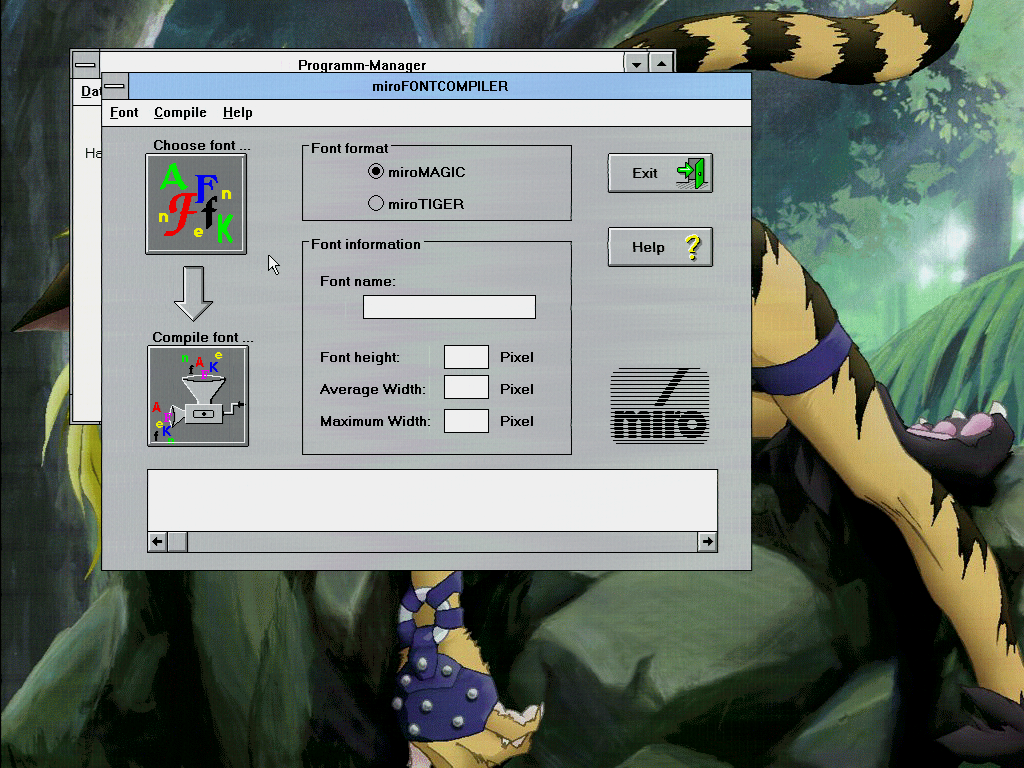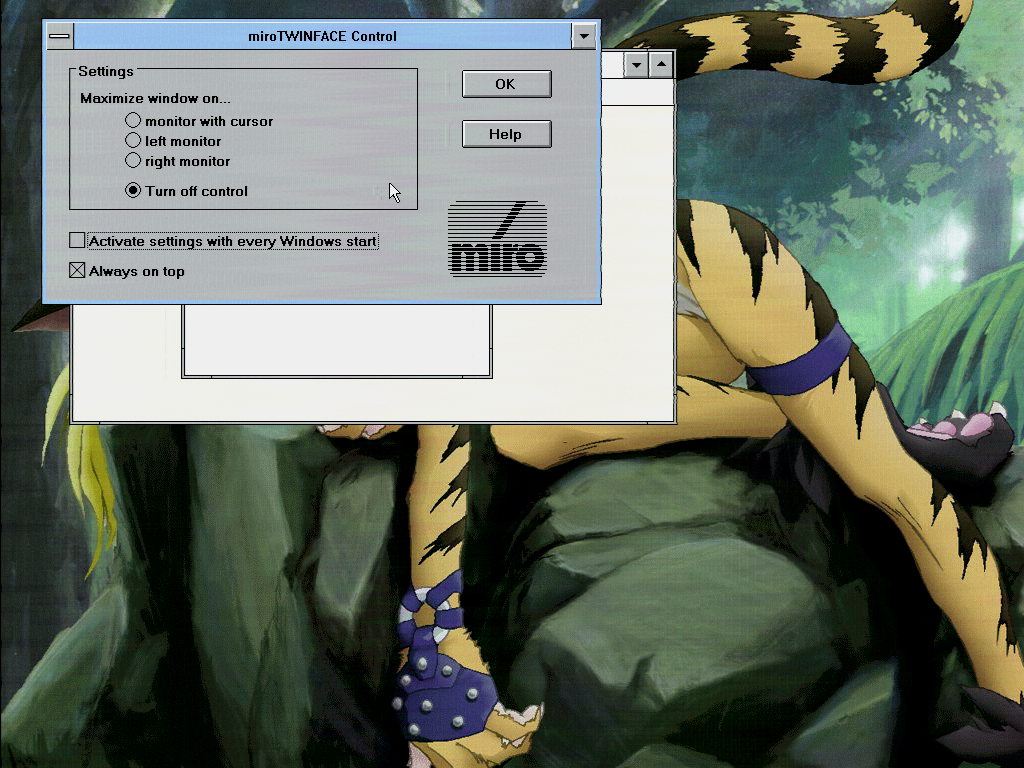 miroMAGIC driver disks:
Disk 1: http://retronn.de/ftp/driver/Collections/1/miro/magic_1.zip
Disk 2: http://retronn.de/ftp/driver/Collections/1/miro/magic_2.zip
3Com Etherlink MC:
ftp://retronn.de/driver/3com_LAN/3C523/
Last edited by
elianda
on 2020-03-23, 18:43. Edited 2 times in total.