First post, by foey
Well I've got the retro urge back after lurking for a considerable time on here!
You may remember my Compaq 386/25 which actually turned out to be a Compaq-M which I transformed into a 486/50 thanks to a very lucky ebay find. My new - Compaq DeskPro 386s/20
I've been looking around for another machine to play with and wanted to demo something old at work. I managed to find a Compaq Deskpro 386/20e complete with original monitor.
Specs
Intel 386 @ 20mhz
5mb RAM (1mb + 4mb Expansion board)
120mb Connor Hard Drive
O/B
3Com ISA Network Card
3.5 / 5.4 Drives
Orignal Compaq CRT Screen - does have minor screen burn.
All Complete, just needed a good clean!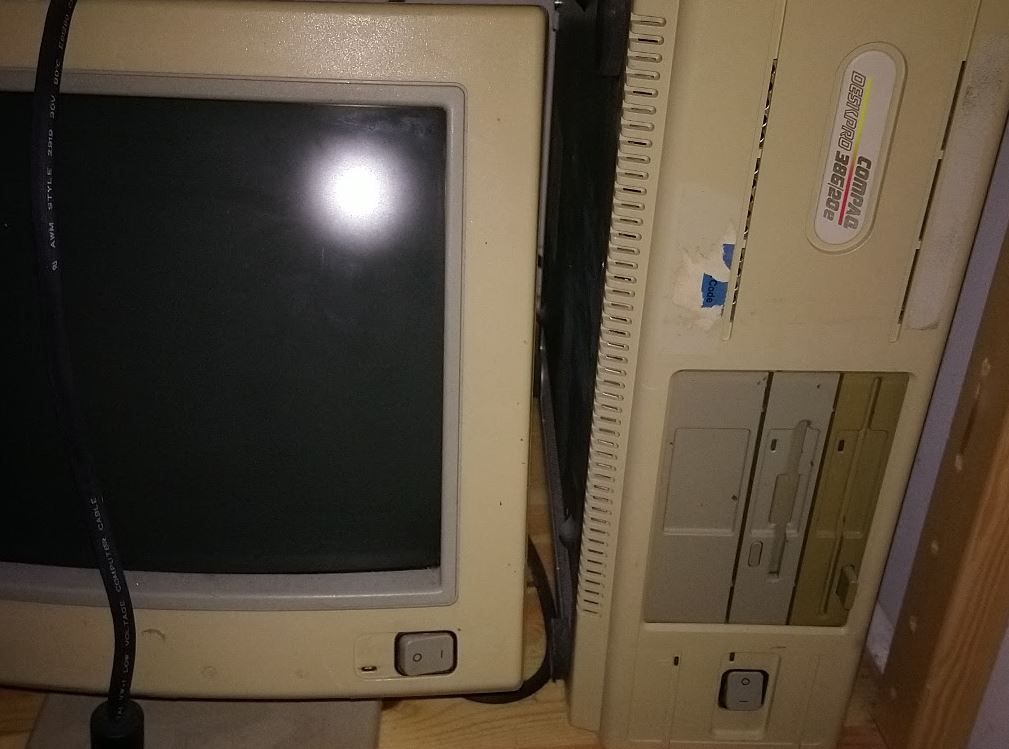 After a decent clean it's looking much sharper, but needs some RetroBrite!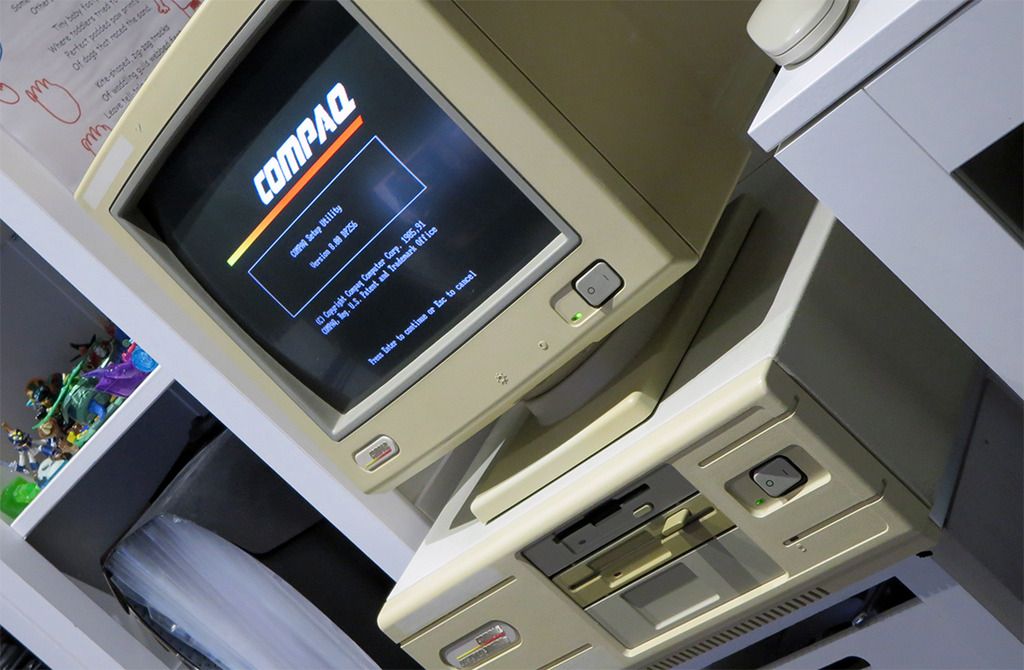 The 5.4 drive does not appear to be working, I can't really hear it spinning - assuming a belt? I can hear the head moving. As a result, I've swapped the drives around meaning that the 3.5 drive is the primary boot device allowing me to use my 720k Compaq setup disk.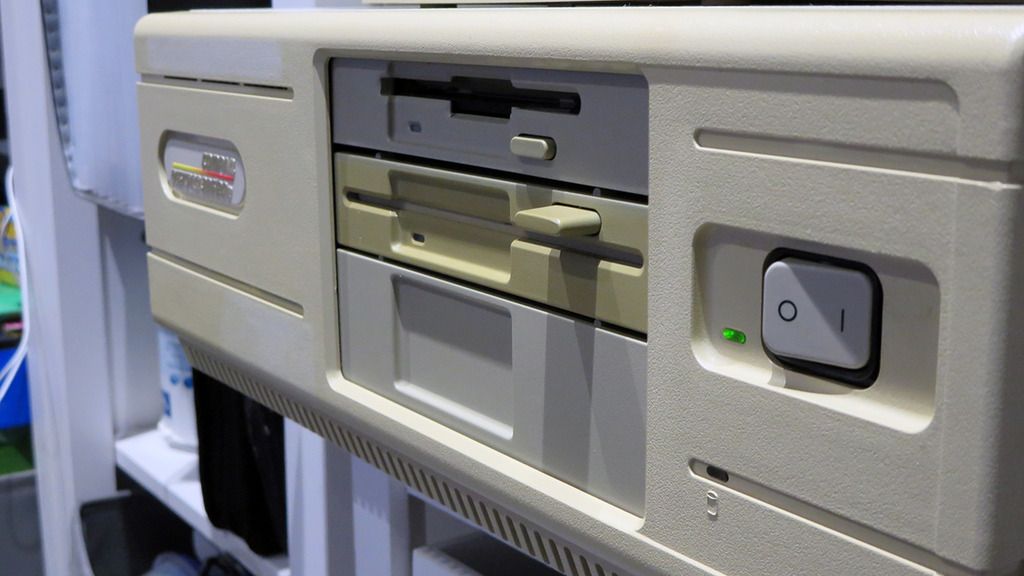 Compaq Setup, SP308.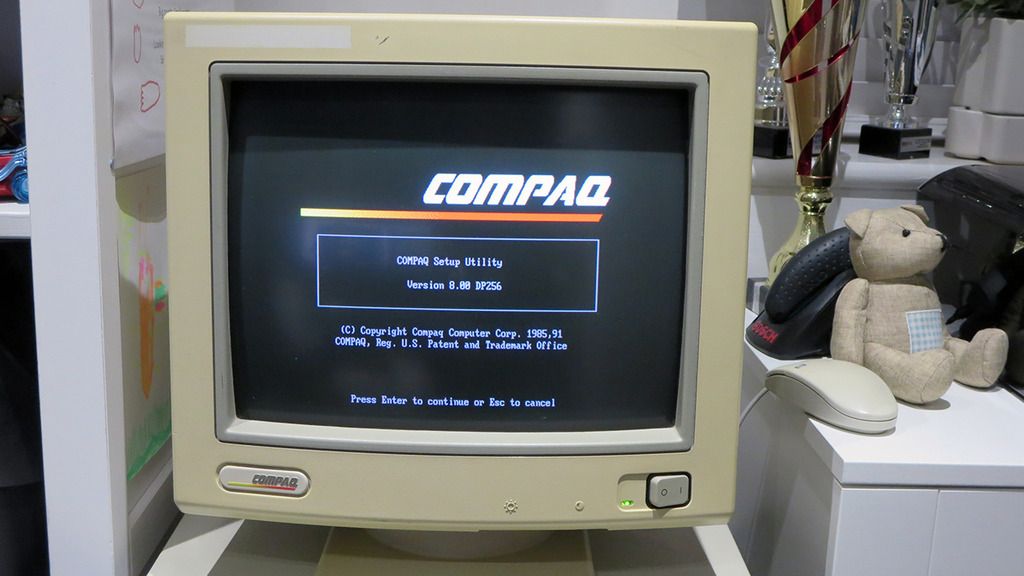 The machine has a basic onboard sound controller connected to an internal speaker. I've kept hold of a CT1600 for a while, I've almost gone to bin it a couple of times as I could never get it working. I popped it in and configured the jumpers to 240, i7 and dma3 and works like a dream! Crystal clear!
Cleaning all of the internals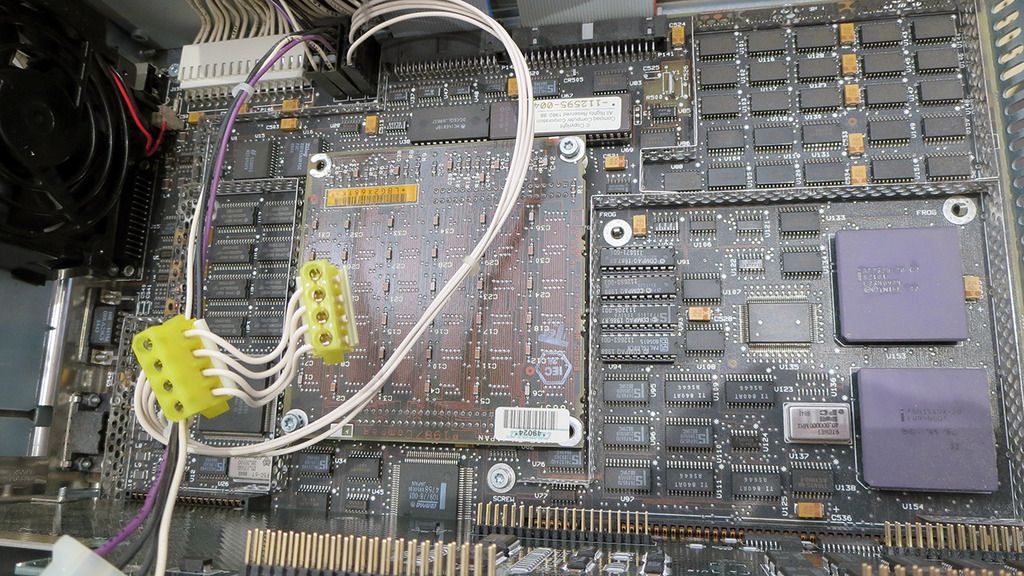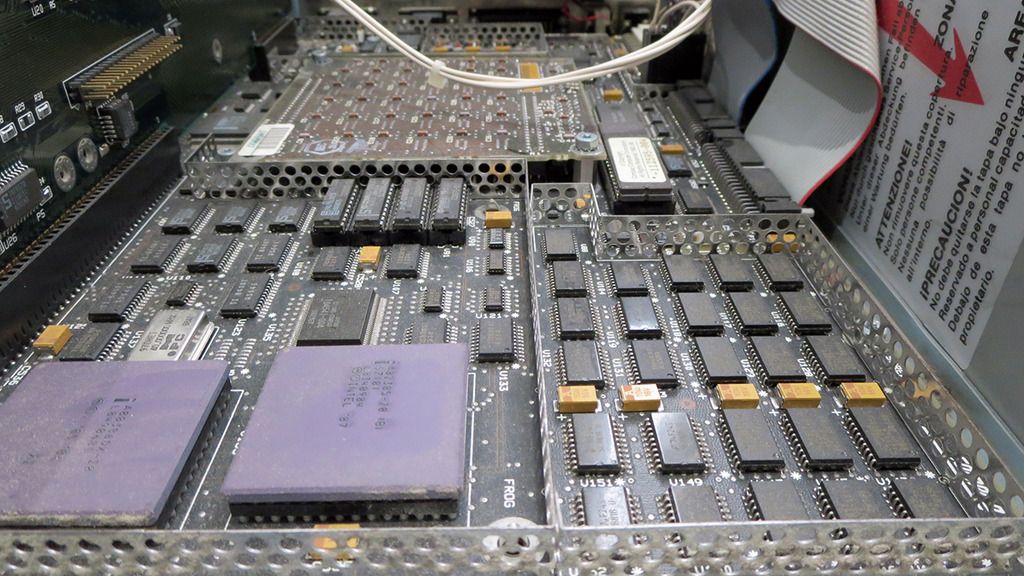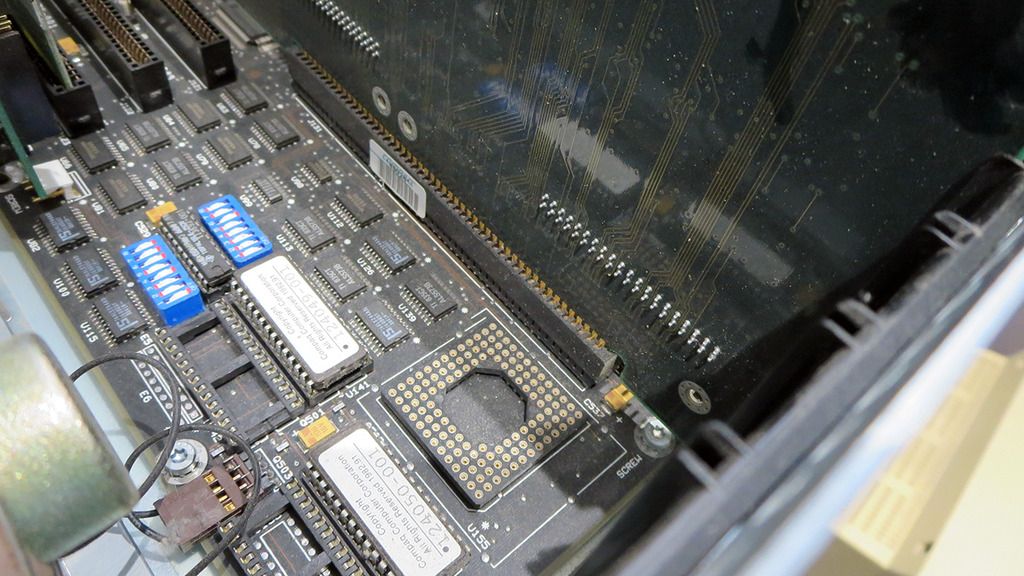 Running Hocus Pocus!
Problems
- I can't find the internal battery. I suspect it has been removed by the previous owner as there is a piece of sticky material connected to the case where I'm assuming the battery stuck to. I was expecting to find a Dallas RTC? Where is the battery connection? I have to run the Compaq setup each time I turn the machine off.
- 5.4 drive does not work, assuming a belt as I can't hear the disk spin? I need to take it apart. The previous owner gave me some disks with it as well but unable to read all of them.
It's currently running Windows 3.1. Looking to get it retro Brite'd over the weekend!
Hope you have enjoyed!