First post, by Pingaloka
Back when I was younger, a 486 Packard Bell was my first computer. My parents bought it because our bank offered it with a discount here in Spain. Hence the reason why I own one and why I just love old Packard Bells!!!
So, this is my beauty! Love PB!!!!!!!!!!!!!!
A Packard Bell Pulsar 16.
Here are the Specs:
Motherboard: Packard Bell 685 M/Board / Bus Architecture : PCI 2.1/ISA based system bus.66MHz maximum bus speed / Cache : 16K level 1 cache.May have 256KB Pipelined Burst Cache soldered on board
Chipset : Intel 82437VX PCI set
CPU : Intel MMX Pentium 166 MHz
Sound Card: Orpheus
Keyboard: Packard Bell 5131C
Mouse: PS2 Mitsumi Optic Mouse
PCI Chipset : Intel Triton 82430VX PCI chipset
RAM : 16MB EDO
Video: S3 Trio64V+ motherboards have 1MB expandable to 2MB.S
CD-ROM: Hemlett Packard CD-Writer Plus 8200 Series
Extra: Compact Flash to IDE adapter with 1GB CF card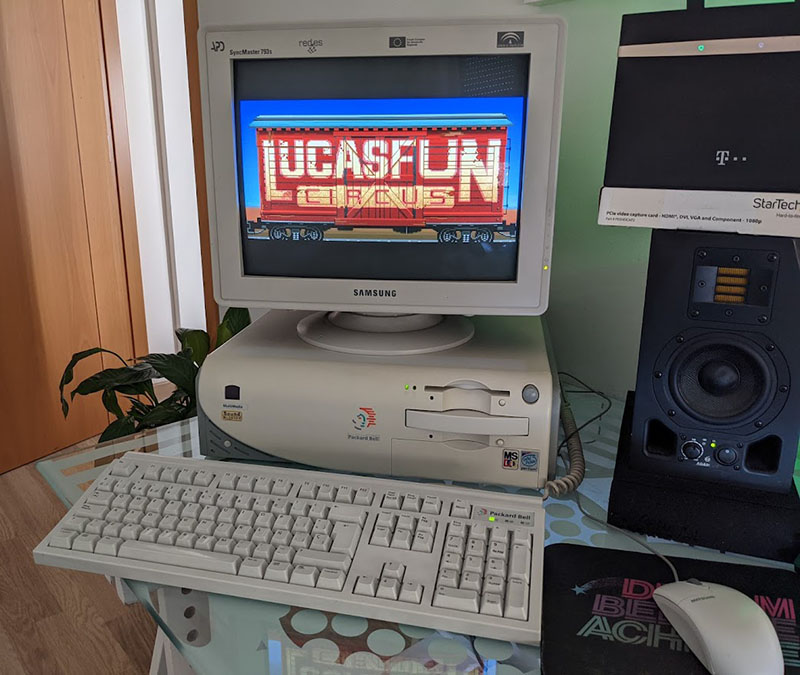 The insides of the computer: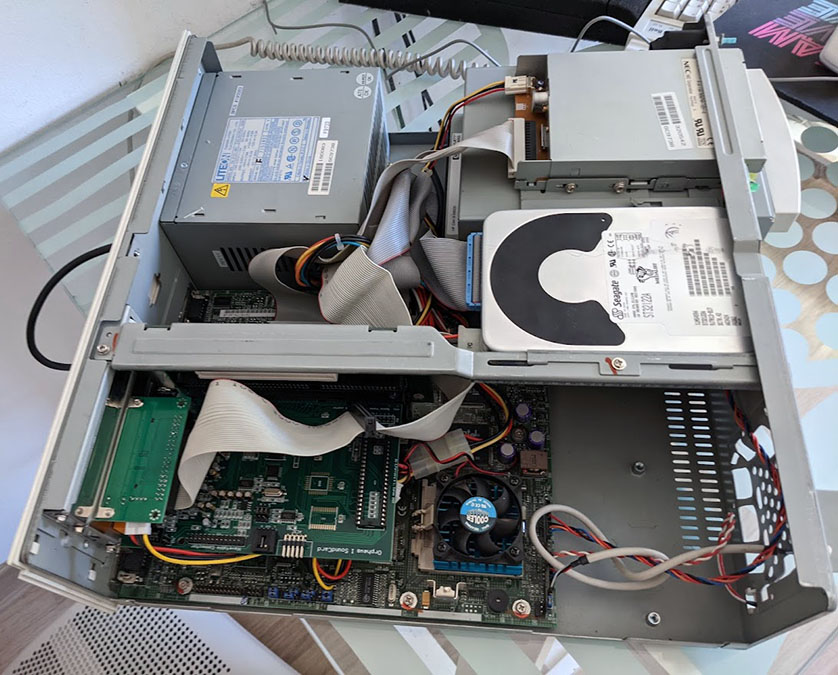 An Intel MMX Pentium 166Mhz is perfect for playing mid-late 90s DOS games such as Blood or Duke Nukem while also being able to play 386 era DOS games. For such task I just disable Cache in the BIOS options and the Packard Bell transforms into a fast 386. More than enough for my needs!
I use solely MS-DOS 6.22. For rapid data copying from my main PC to the Packard Bell I use a 1GB Compact Flash as I have installed a CF to IDE adapter in the back of the computer. This is one of the easiest ways to copy games or programs into the system.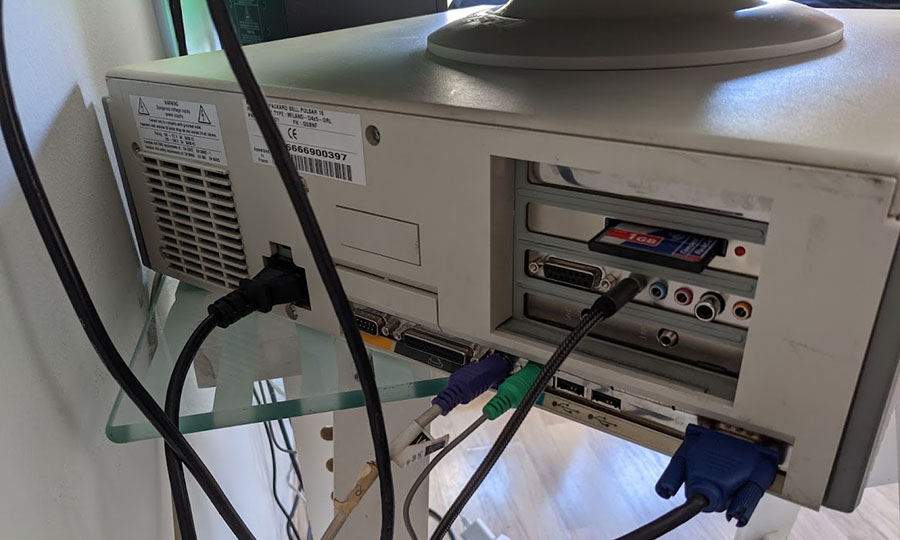 As for the sound, this computer had an Aztech Sound Blaster 16 compatible card. I swaped it for an Orpheus Sound Card. What a difference! Amazing sound card with great quality sound and 0 noise.
I bought the standard version as I'm only interested in using the OPL3 FM. Sorry, I'm not that fan of MIDI music!!!! Yes I know.....😬
I would like to comment that the purchase of the card went perfectly! Leo really made everything super easy for me. I ordered the Sound Card and received it in less than a month. Really impressed with the service. Top Quality!
Here's the sound card installed in the Packard Bell in all its beauty: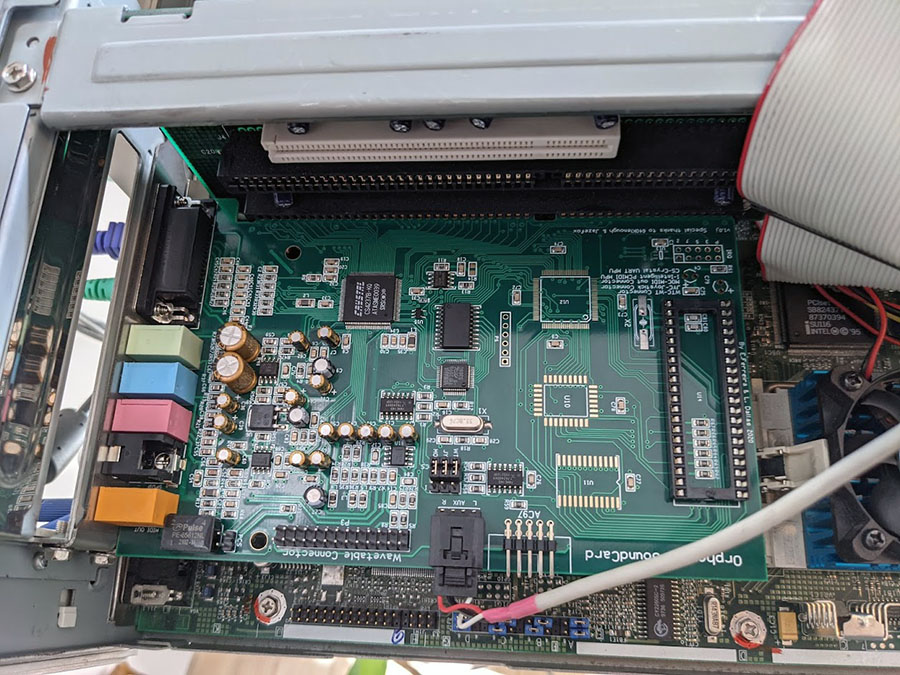 For typing I also use a Packard Bell branded keyboard model 5131C. I just love this keyboard! It is not a mechanical keyboard but it feels really nice when typing with it. Really, really nice.
I bought it second hand, it was quite yellowy. I disassembled it, cleaned it and used Hydrogen peroxide to whiten it.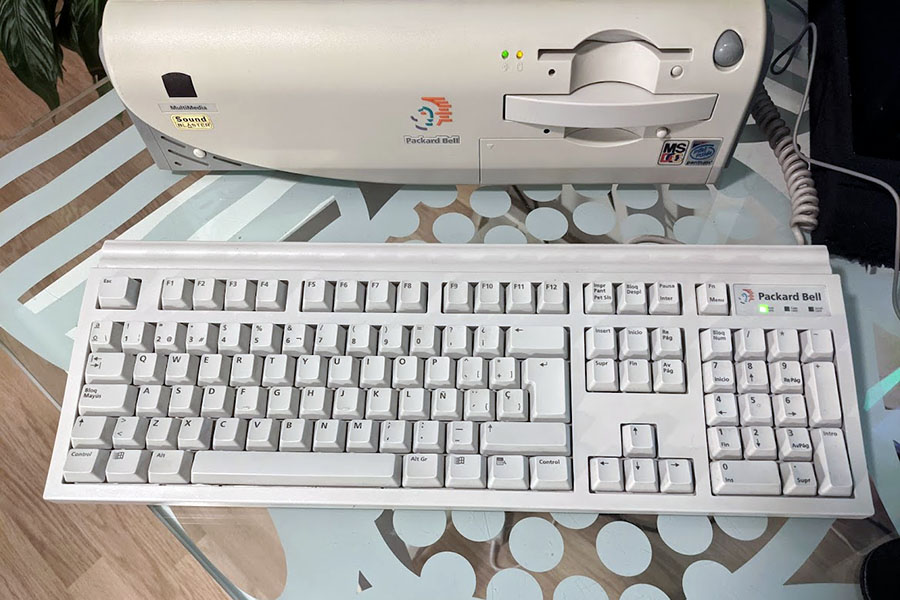 I bought a new PS2 Optic Mouse in white colour to much the rest of the components. "Mitsumi" Anybody knows this brand???? 🤷‍♂️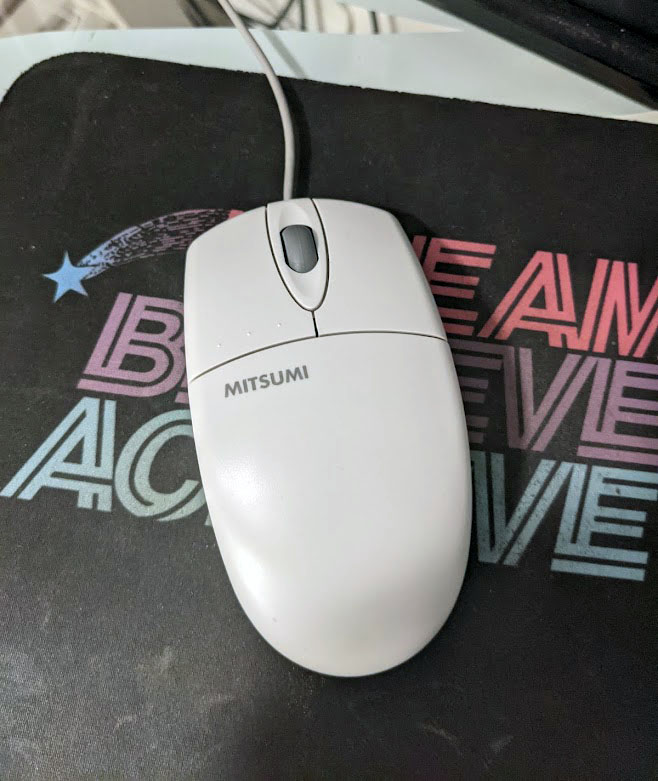 I also bought some stickers to "decorate" the case. In the following picture we can see a Sound Blaster logo, and MS-DOS logo and a Intel Inside MMX logo as well.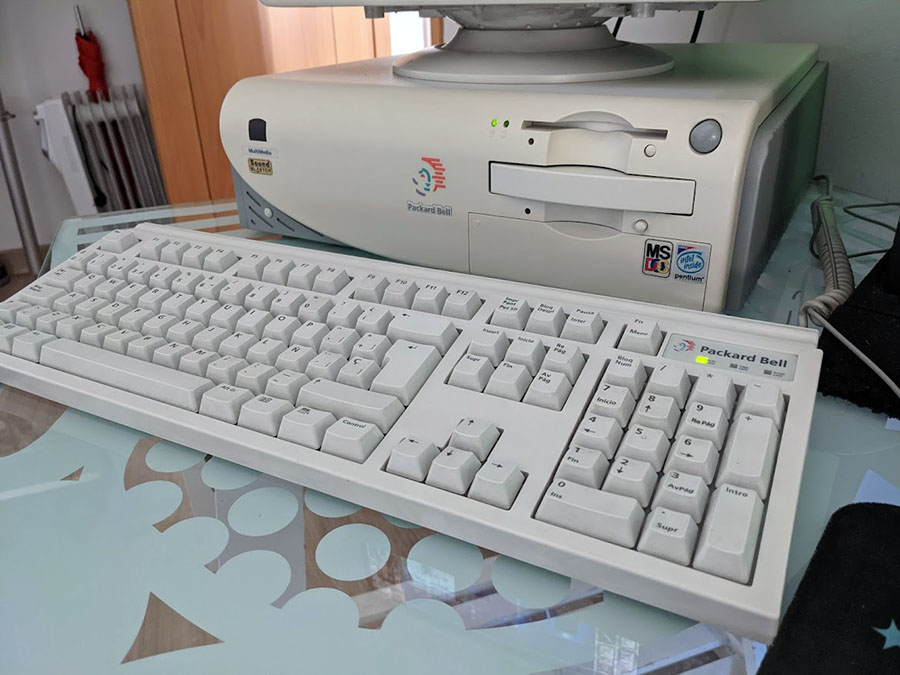 In regards to the MOBO, I couldn't find much info about it so here are some pictures at least: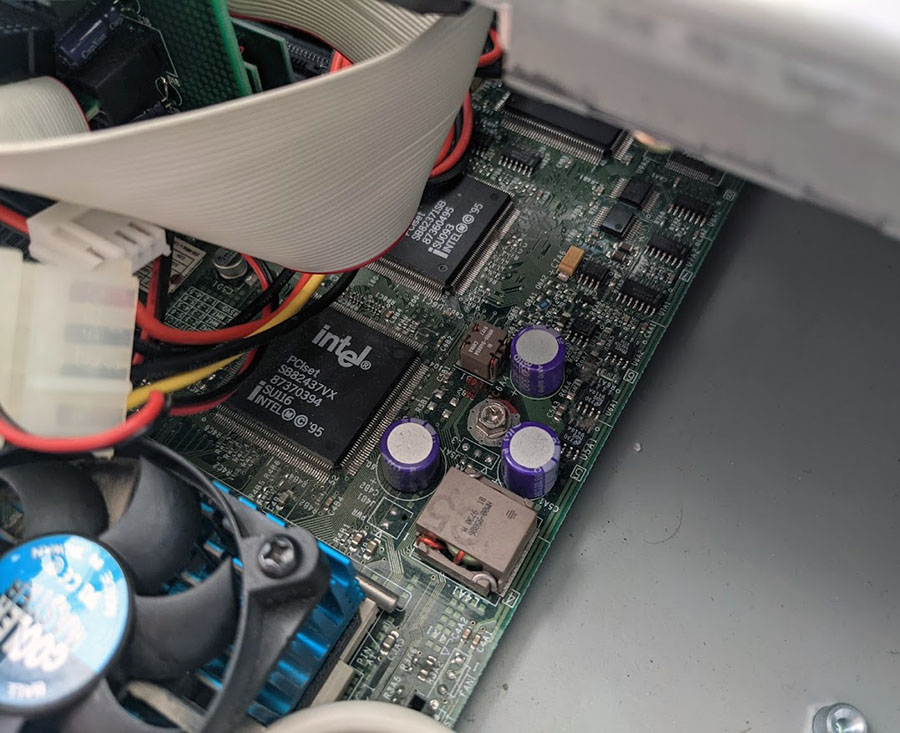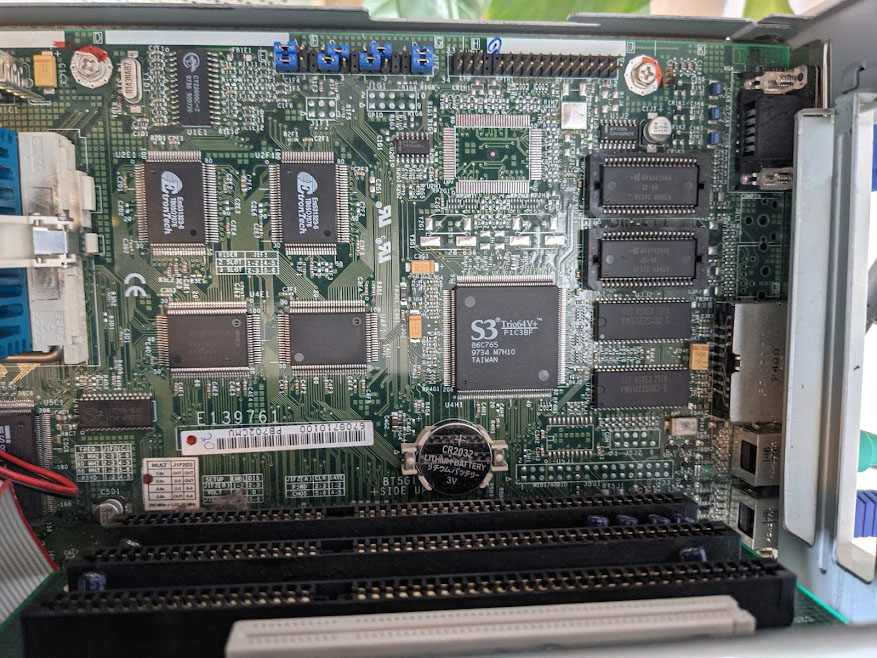 So that's about it! The computer runs flawlesly and I'm very happy with it! This is the only retro computer I use at the moment. Hope you enjoy the post!