First post, by mpe
I've always wanted to make a build like this, but only now do I think I have all the necessary bits together to make it happen.
The idea is that this one is going to be using somewhat rate parts that were state of art in mid-1992 and it is going to be showcased in a more modern fully transparent case.
The motherboard of choice in 1992 is nothing less than Orchid Superboard 486-33C. It wasn't the first of local bus implementation, but arguably the most famous one with a single proprietary local bus slot which might look like EISA, but it is in fact an Opti Local Bus system..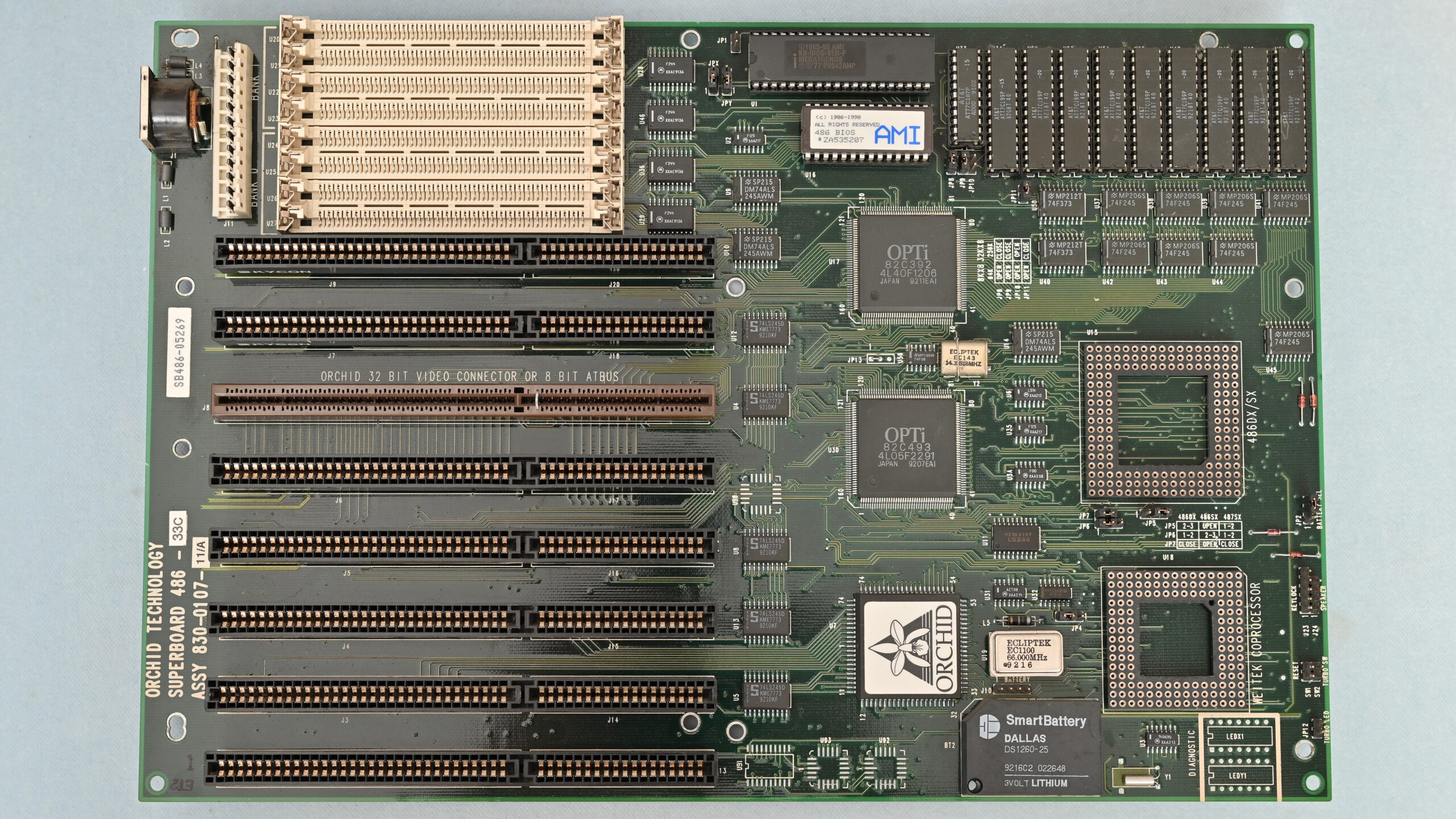 I'd like to put the best CPU available in mid-1992. That means 486DX-50. However, I am happy to compromise with 486 DX2-50 as 50 MHz bus speed might be too much for local bus. And it is still good enough. I considered DX2-66, but that would put me to 1993 which I'd like to avoid.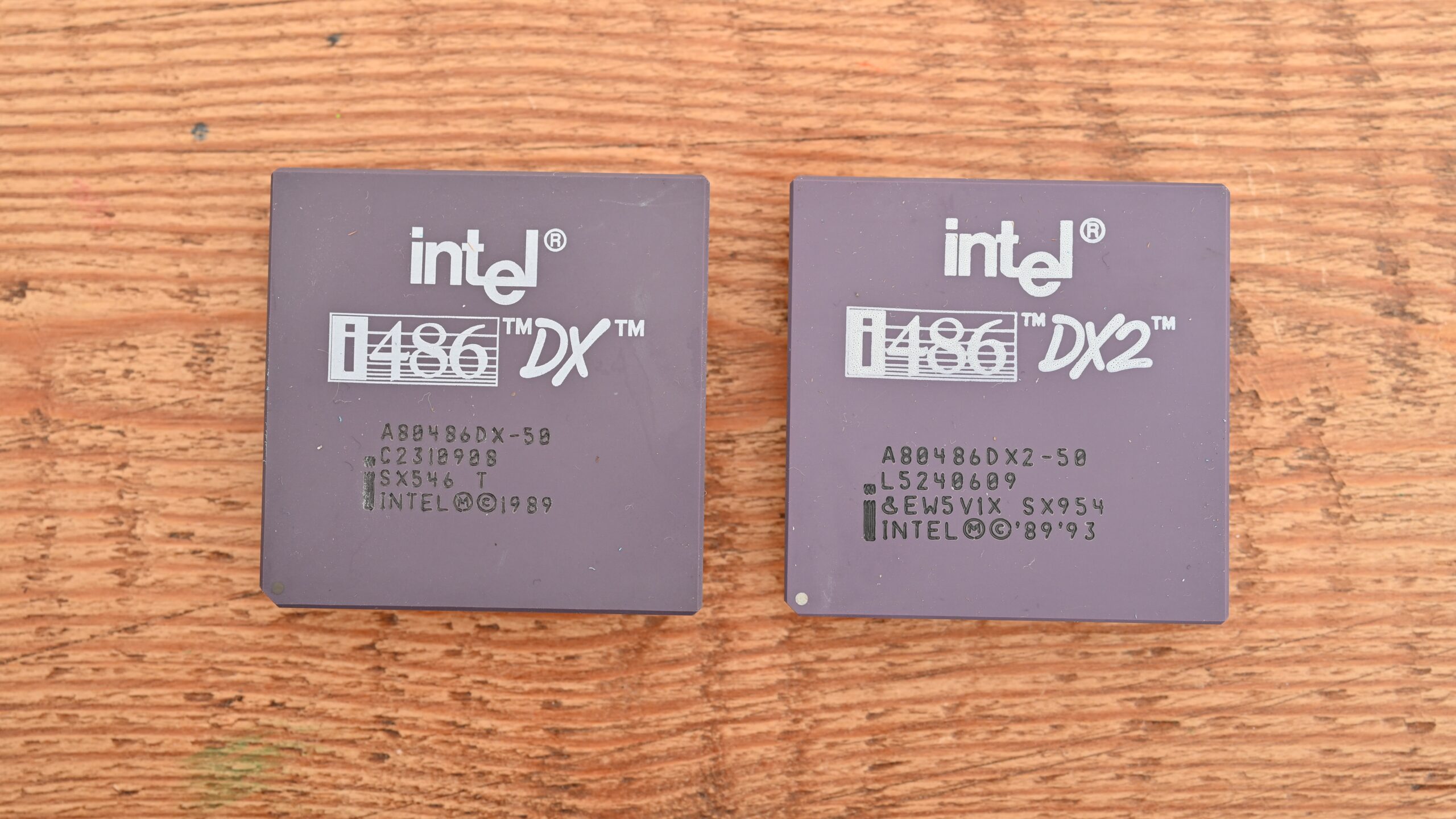 As for graphic card choice.. There are only two types of cards for Opti Local Bus I know about. One design is based on S3 911 and the other one on Treng ET4000AX. They might be appearing on branded cards (Orchid Fahrenheit to Pro-Designer) or clones. My main choice is Orchid Fahrenheit 1280 D which is based on S3 911 controller and comes with 1MB of dual-ported VRAM. The alternative I will be surely testing is a clone Tseng ET4000AX based card which comes with standard DRAM. The expectation is that the former would excel in Windows 3.1, while the latter should be a better choice for DOS.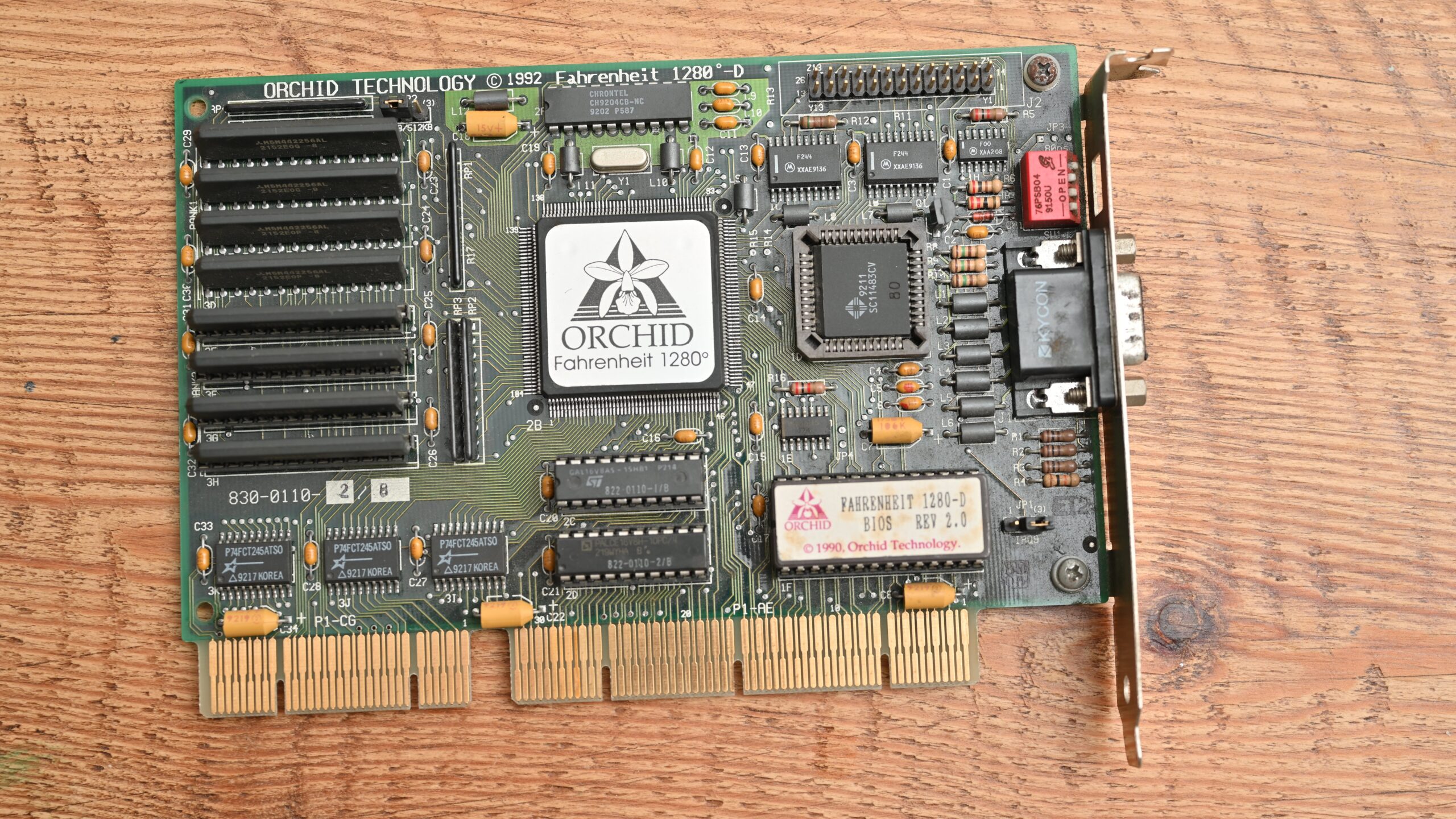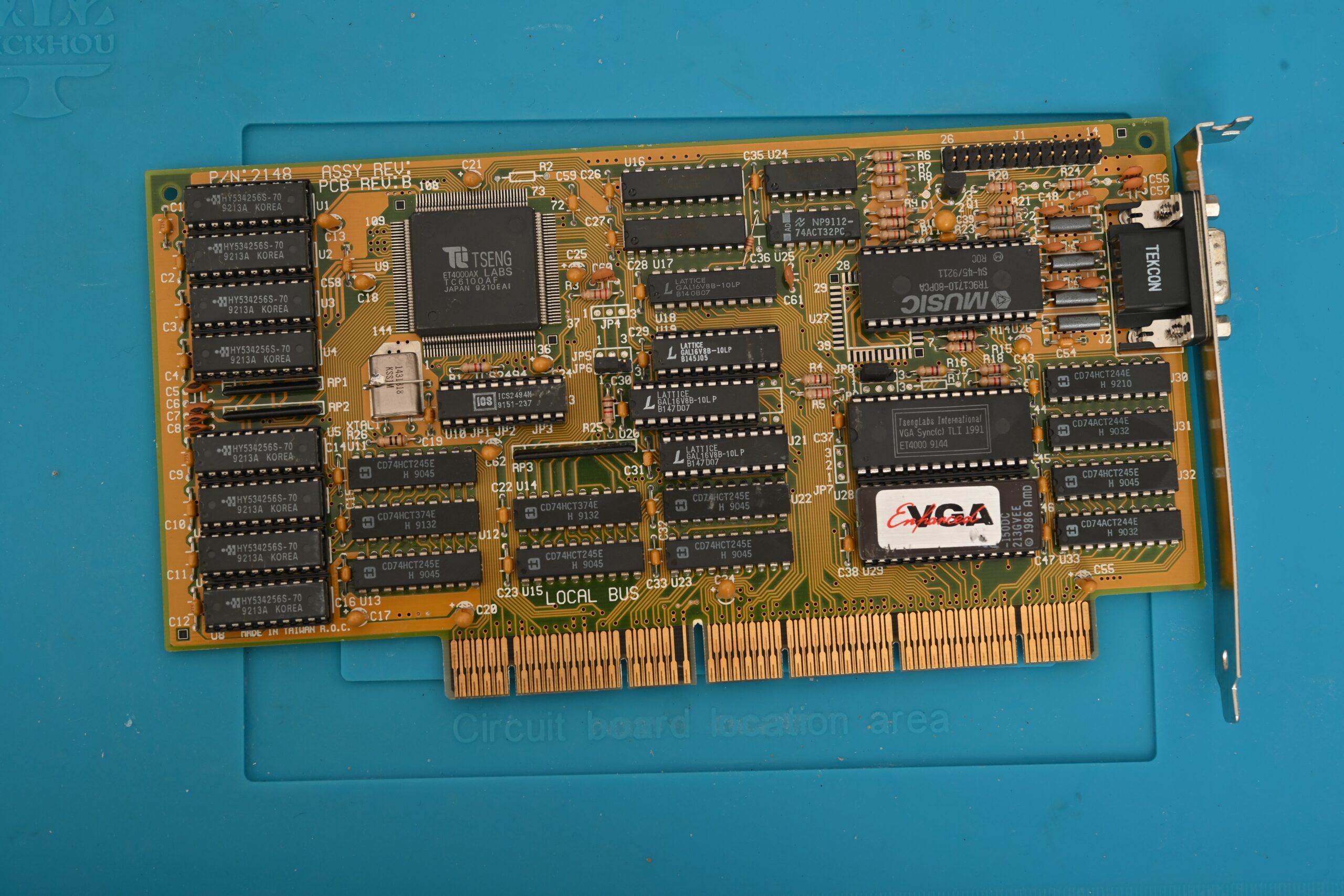 There is only one local bus slot on the motherboard. That means that the storage will have to go to ISA. I am going to use Adapted AHA-1542B which provides a fast enough SCSI-2 interface for my SD2SCSI v5 device and conveniently also floppy controller: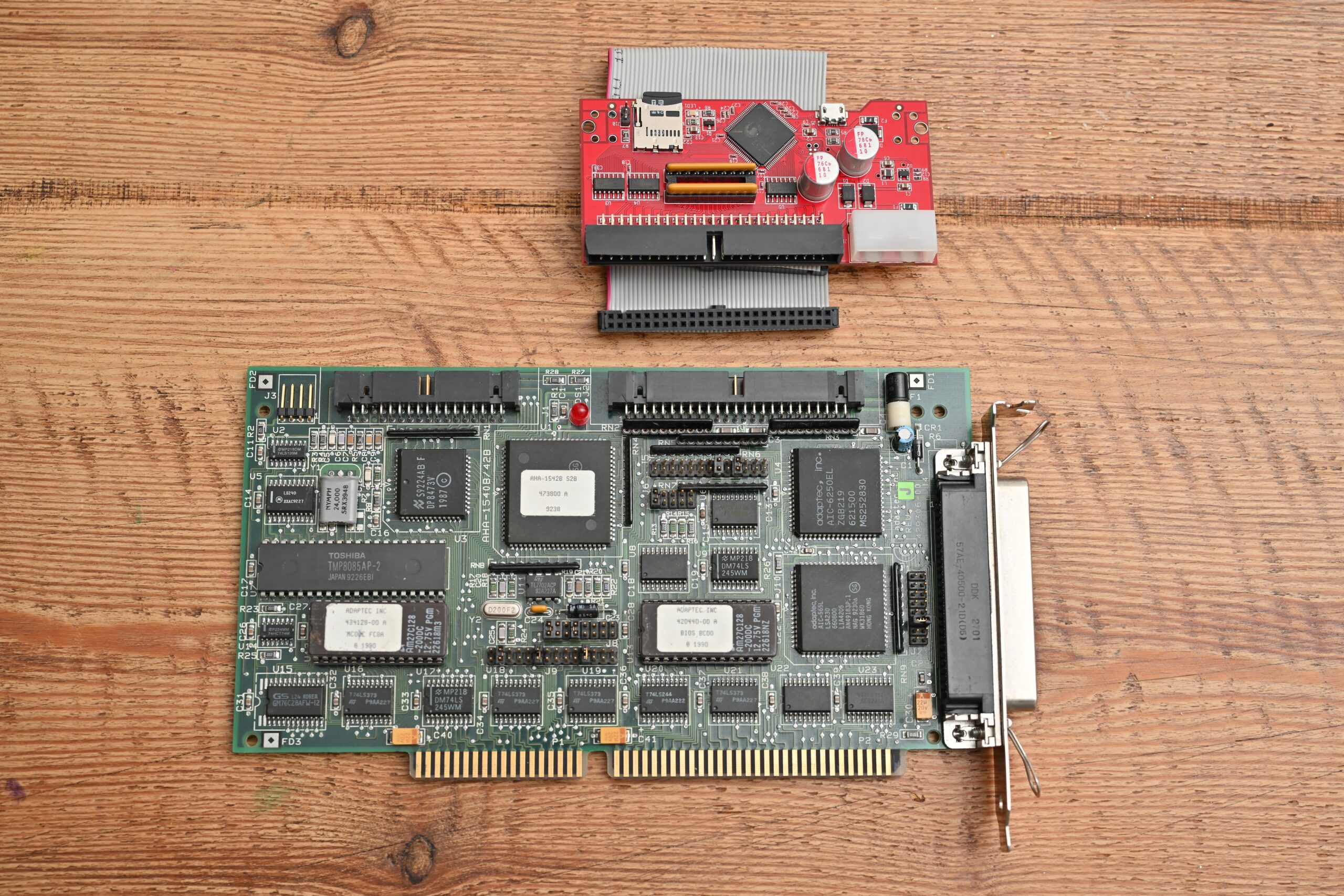 In order to connect a mouse, I am going to use a bus mouse controller card and one of these nice "greyed eye" Microsoft Bus Mouse which looks better than ordinary serial mouse of the era (and no need for a ugly multi IO card).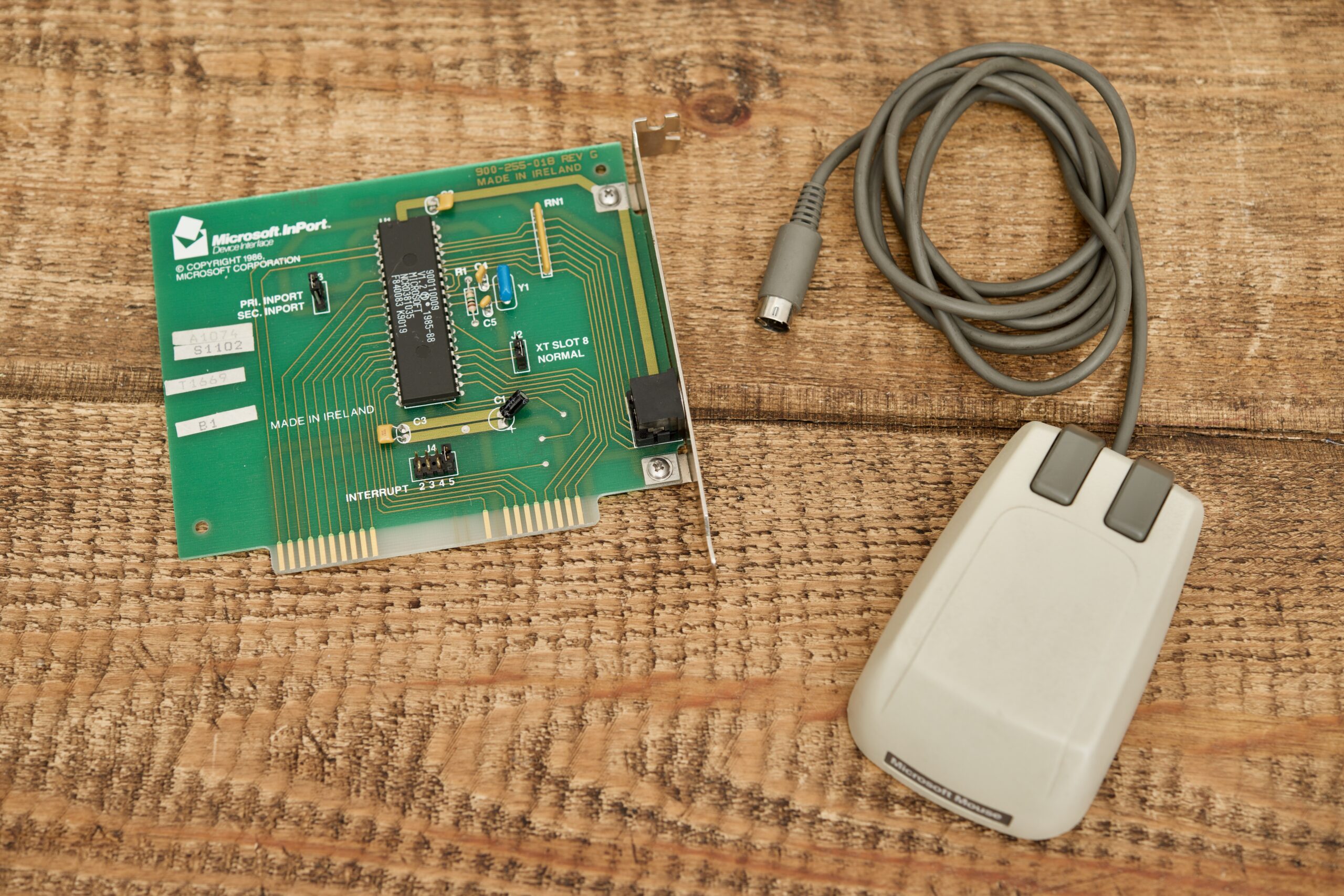 Sound Blaster Pro 1.0 (CT1330A) with dual OPL-2 chips in stereo config would be my sound card choice in 1992.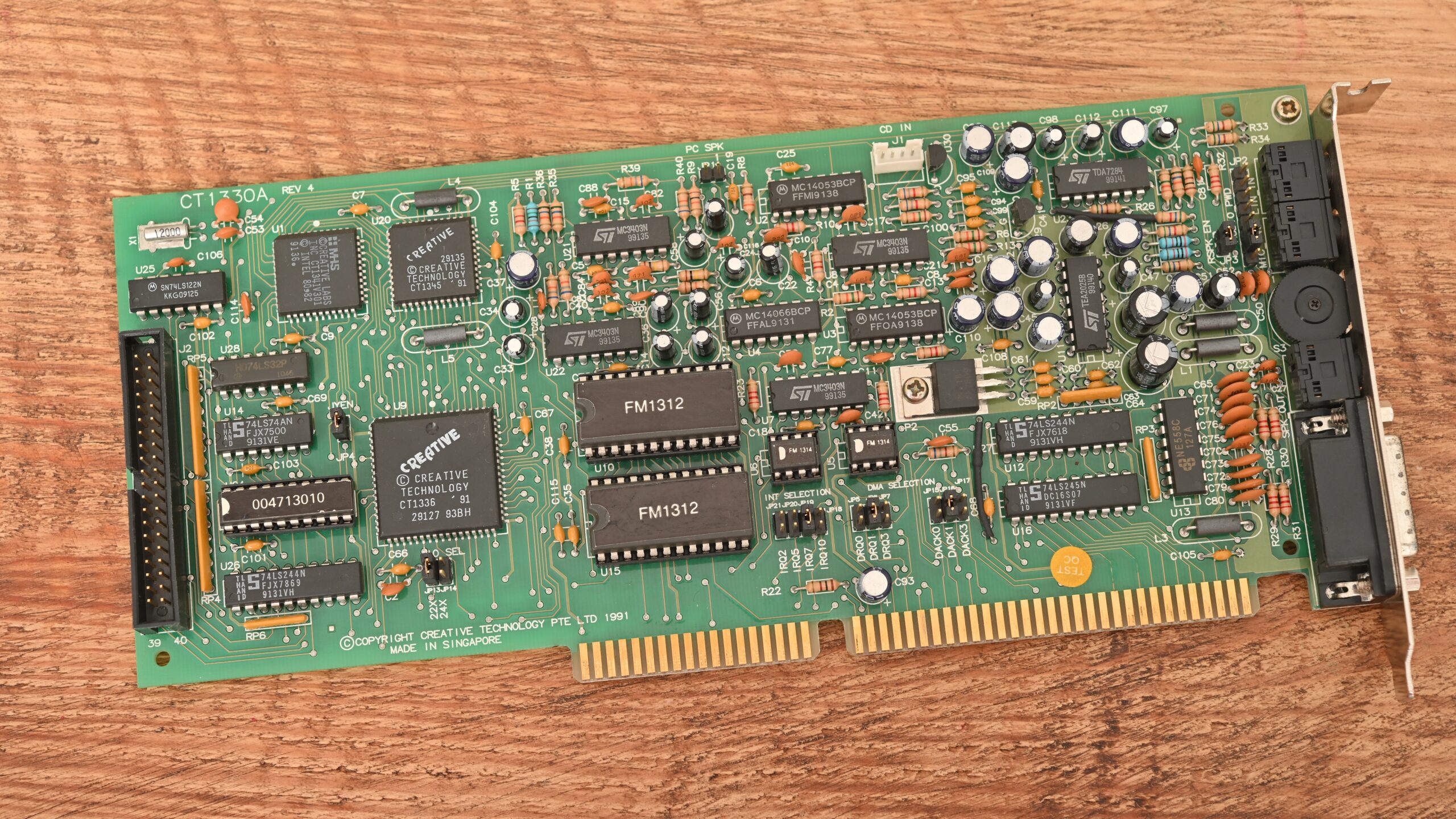 16MB RAM in 30-pin SIMMs would be lavish in 1992.
I put everything into my "fishtank" transparent case from Pentium 4 era. I am not sure if it is the final home for this built as it is ATX and it is definitely not period correct, but it is transparent and nicely showcases the decade older 486 parts inside.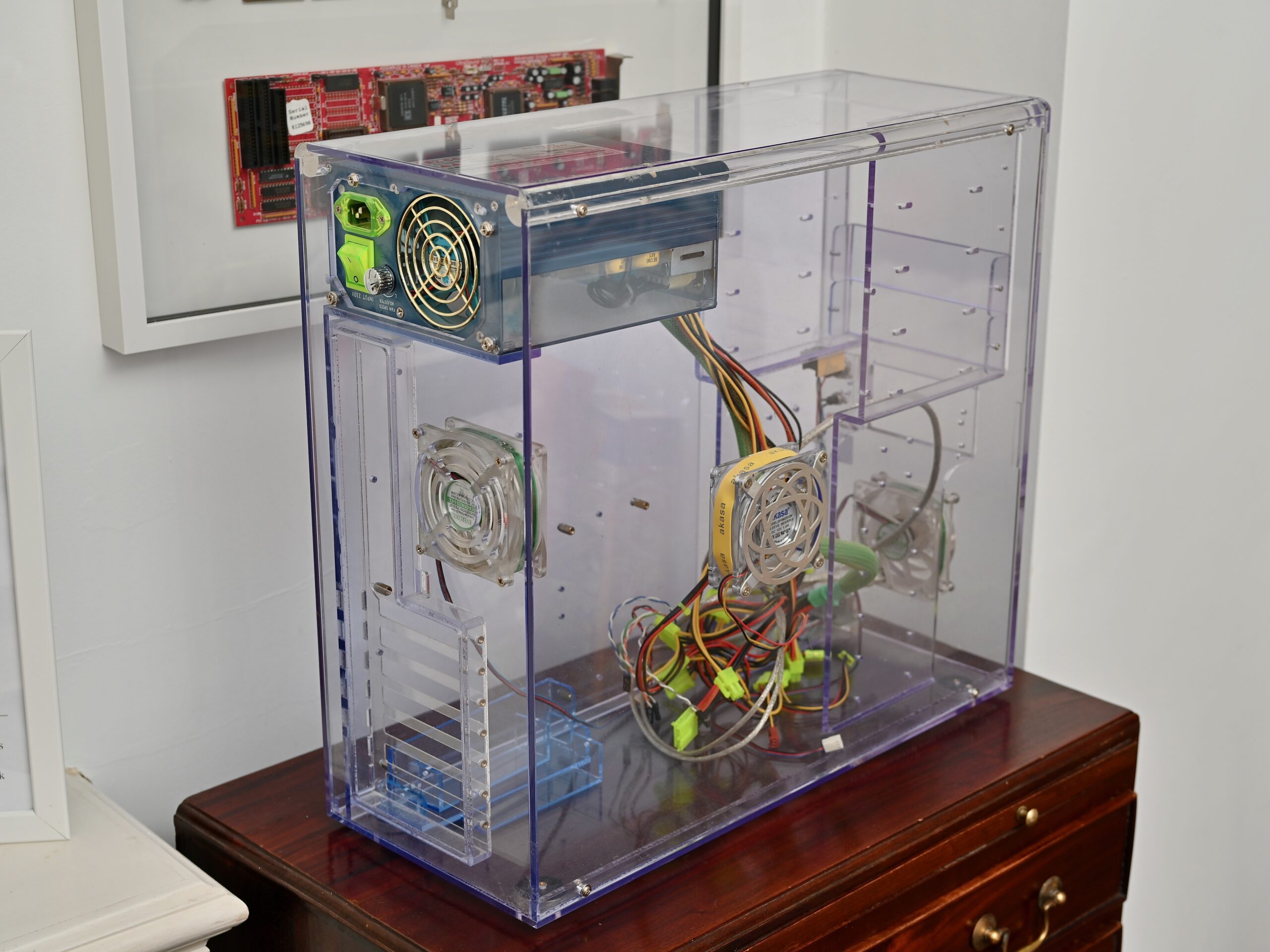 As I am going to use PSU and I am dealing with precious parts I will use my smart ATX2AT converter to make sure that voltages are on their ideal levels, my gear is well protected against shorts (or accidental insertion of EISA cards 😀. Also the converter conveniently creates -5V voltage rail for parts that need it (namely the CT1330A).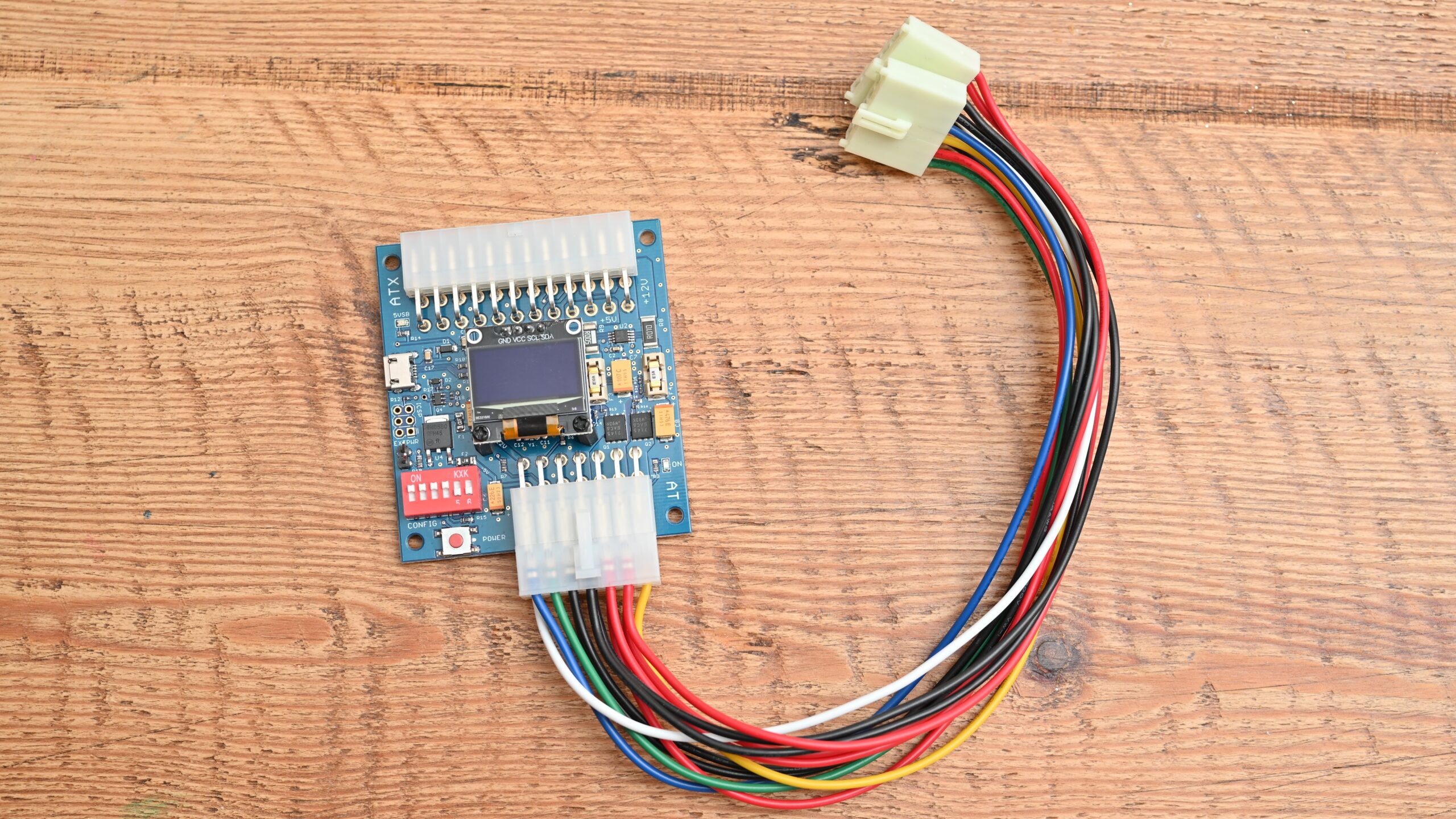 OK. I think that's it for the list of parts. Now let's get the build done. I can't wait to check compare this almost 30 years old system with other contemporary VLB or other local bus systems.