Reply 12300 of 22114, by retardware
Sigh.
It was not as easy as anticipated to get my 486 assembled.
One major part of the difficulty was getting the parts:
-Headland HT340-cacheless chipset based mobo (it is the upgraded 486 version of the well-known HT12 286 mobo)
-Spea V7 Mercury (135MHz DAC) - only managed to find a dead one...
...so instead of that Spea V7 Mirage (100MHz DAC) with Micron RAMs
-VGA-modded Hercules card (98 Hz text/graphics mode refresh rate)
-AHA-1542CF SCSI disk controller with 2 Fujitsu 73GB 15k SCA drives attached
-Winbond IDE CDROM/Floppy/multi-IO
-SMC 8013EWC network card
-CMI-8330 SP-DIF soundcard
-16-bit 16650 serial card
Hardware seems to work fine so far.
Power supply is in spec (<40mV p-p ripple).
Now I can finally close the case to do some DOS windows setting up.
Some photos, from the workshop: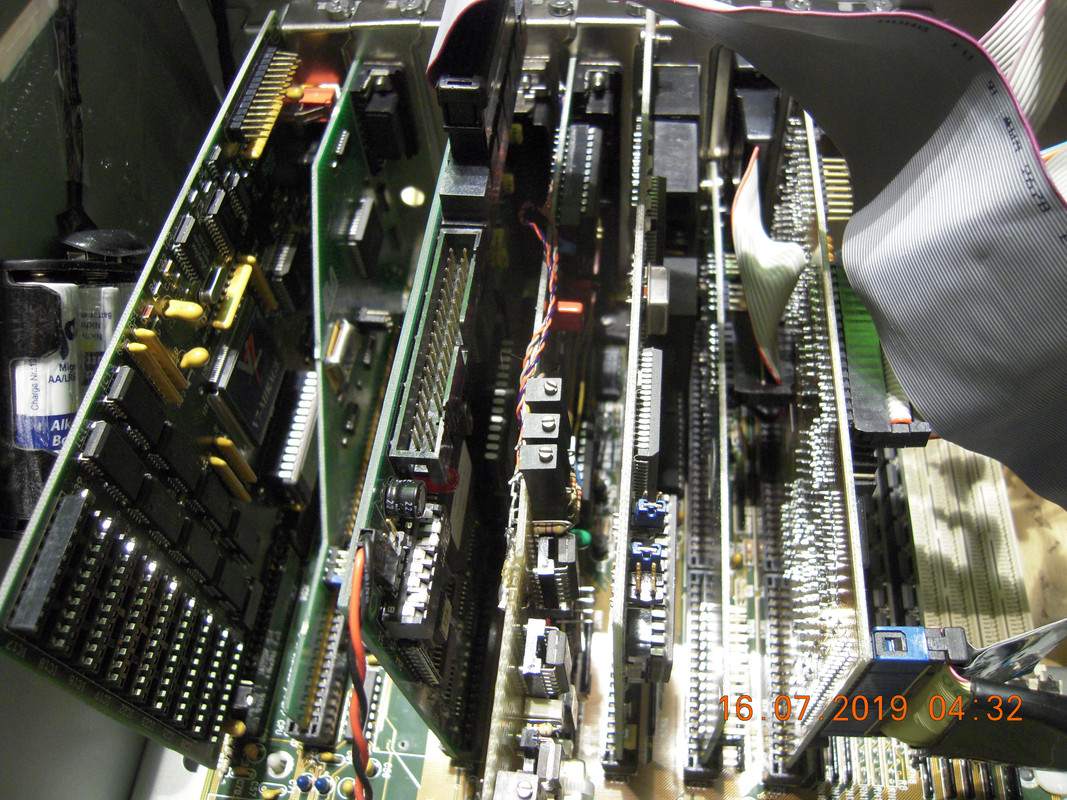 The cards. Almost full...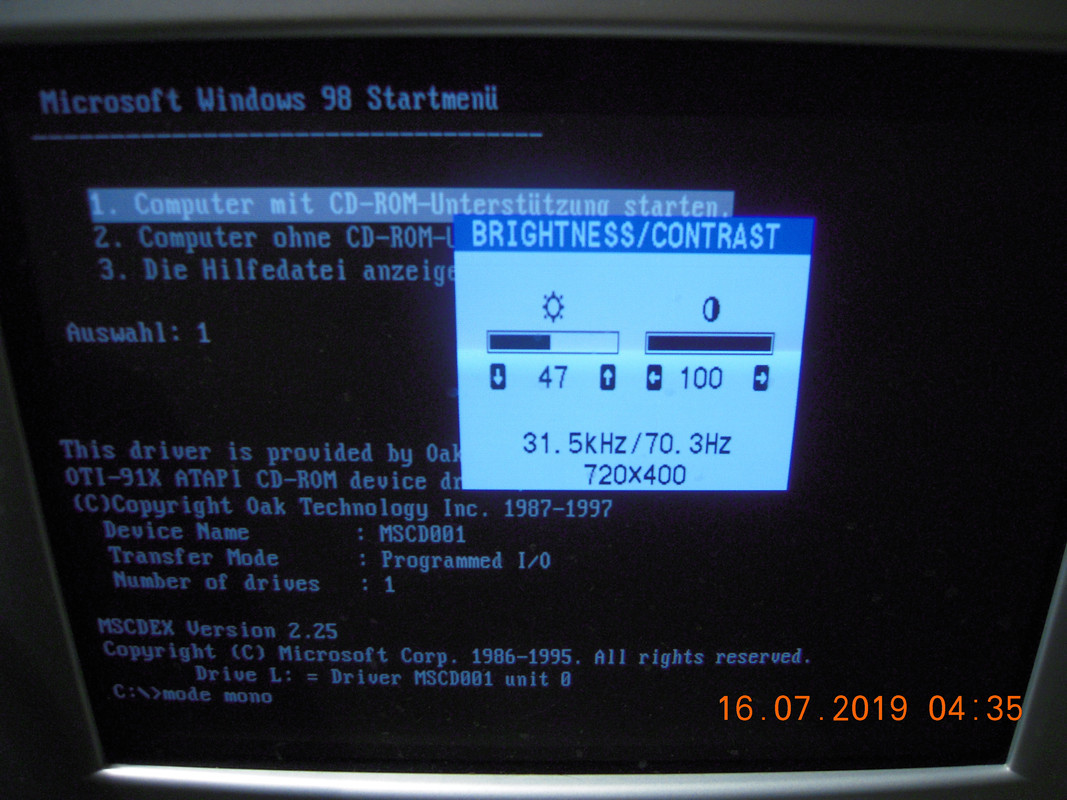 VGA output. Very sharp, as one can expect from 100MHz DAC. Will be of better refresh rate after installing the spea utilities.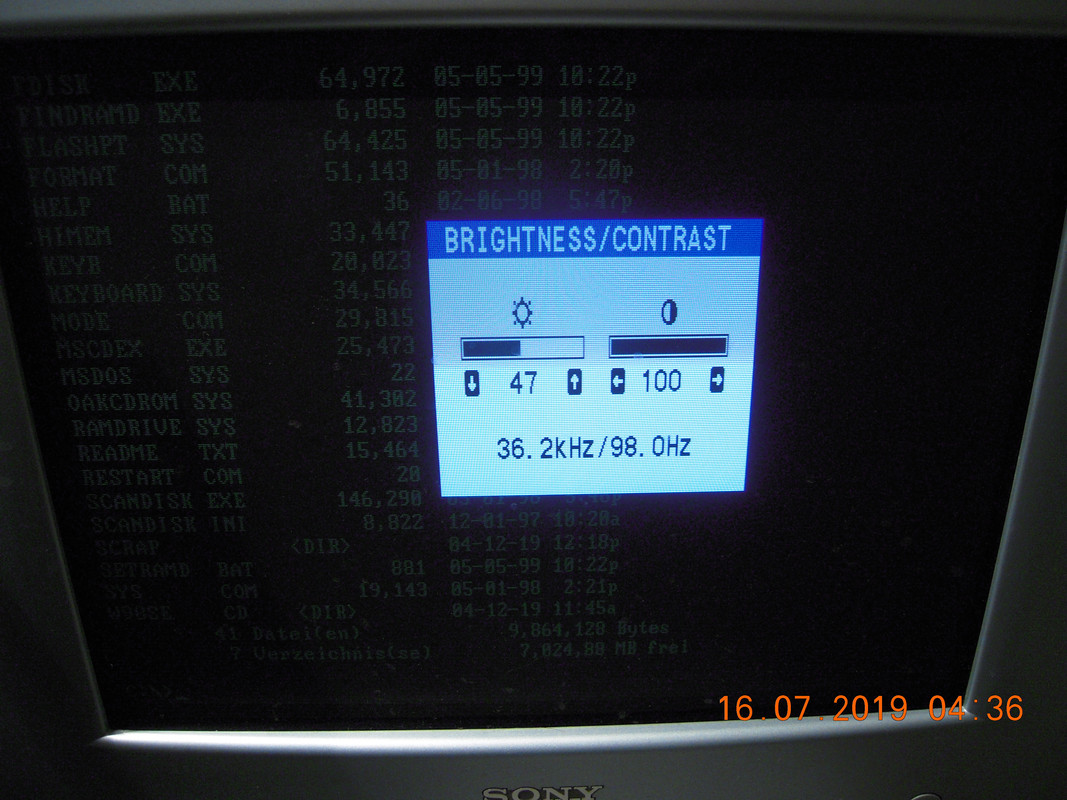 Hercules card output (rgb adjusted to my preferred bluish green).
(As its output is 0.7V max, it looks dark if the monitor is not turned bright. Will correct that some day)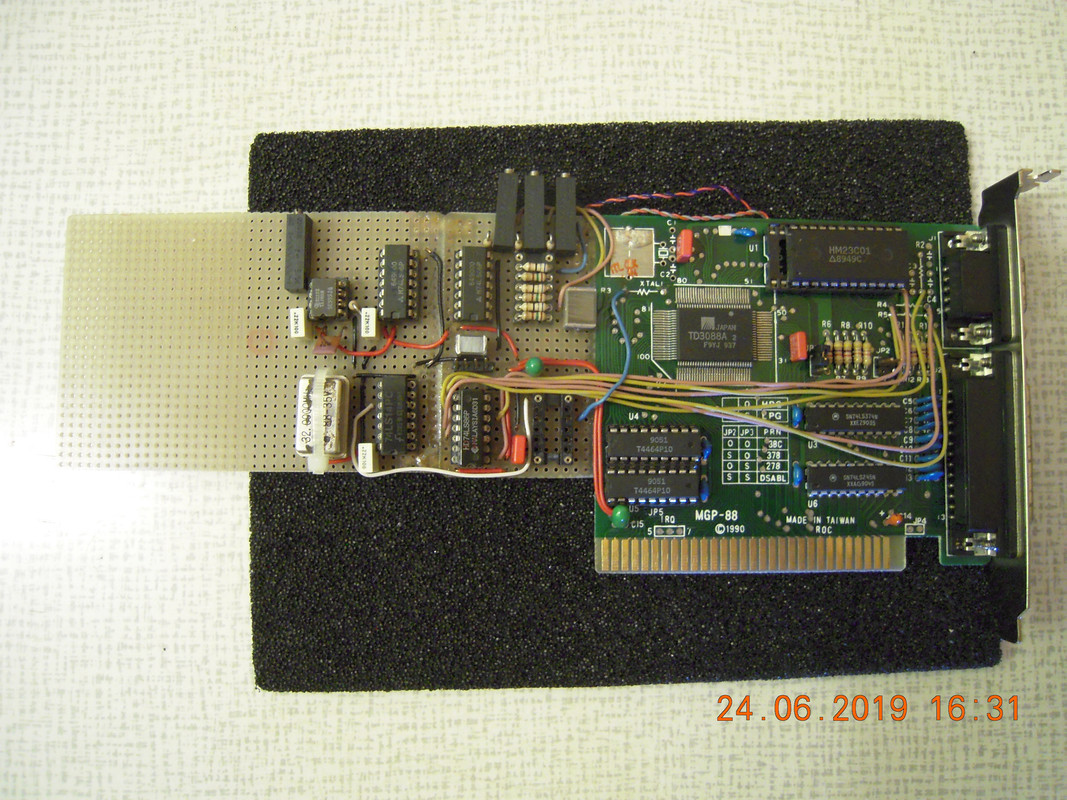 Ah yes, the strange-looking Hercules clone card, respective what is remaining of it ...
And its 9pin-VGA cable adapter
Phew.