Reply 60 of 77, by Carlos S. M.
Oi! Which QDI Platinix 2? I think there were at least 3 or 4 versions. FWIW I'm putting parts together right now for a socket423 build based on a QDI Platinix 4X. I've become very interested in QDI motherboards lately.
wrote:
The first version, just called Platinix 2 without any adittional letter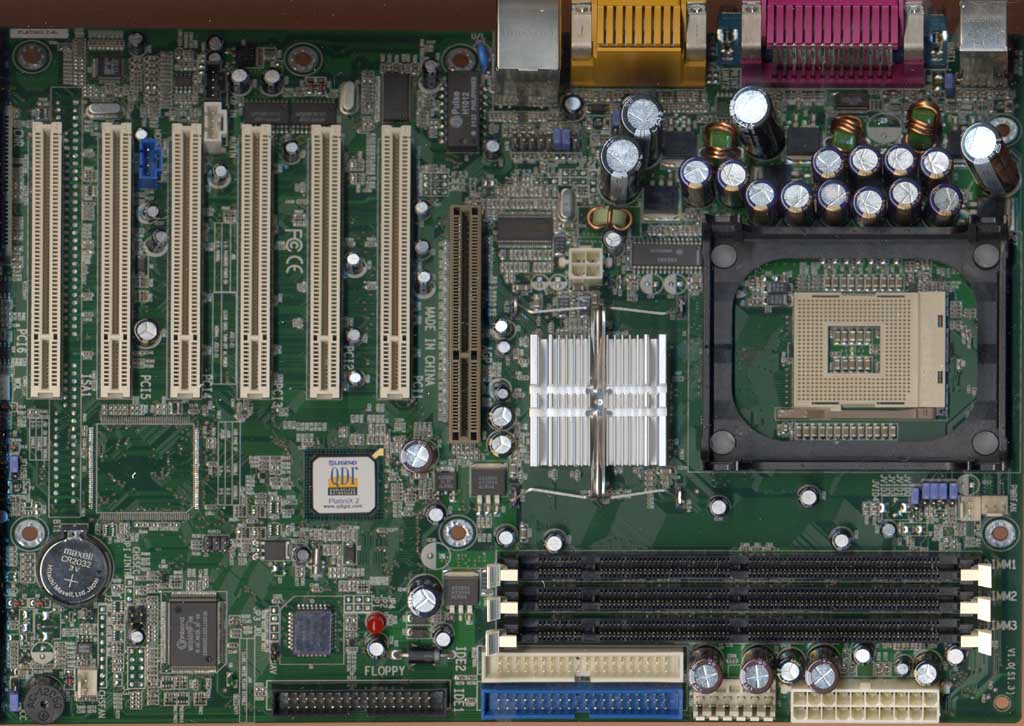 Here a pic of the model, although i seem to have multiple revisions of the same model, only differing on the 6 pin connector (one of the mobos doesn't have that connector) and/or the northbridge heatsnik (most has the same heatsnik as the picture, but i have some with a different/black heatsnik).
Unlike all newer Platinix 2 versions, the original Platinix 2 used the SDRAM based Intel 845 chipset and used a green PCB (Only the original Platinix 2 and the Platinix 2-AL used the older green PCB). Later Platinix 2 variants used a blue PCB and DDR Memory, also gained support for FSB 533.
Fun fact:
Almost every Platinix 2 mobotherboard i got came mainly with a 1.5 ghz Pentium 4 (3 of 5 came with that P4, but one came with an 1.7 ghz P4 and other with an 1.7 ghz Celeron) and i got all these mobos for free