First post, by appiah4
I have this motherboard: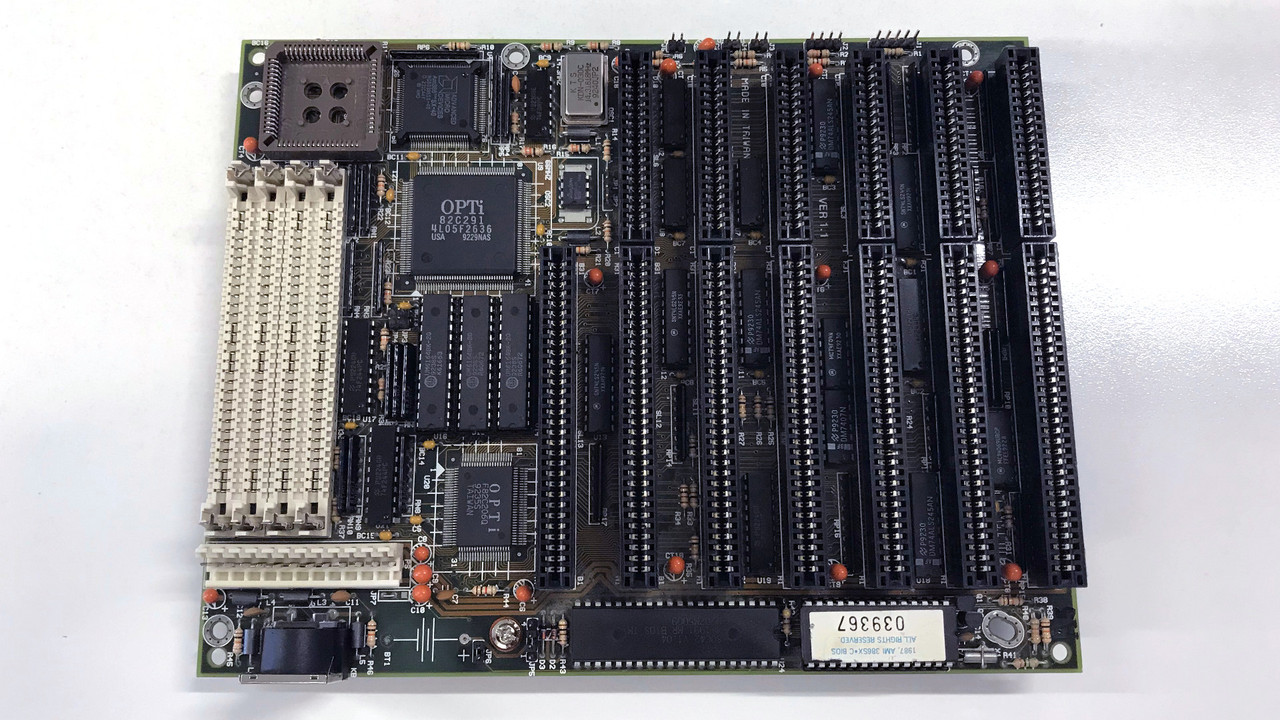 It's a nice little compact motherboard, built in 1994 so long into the 386SX's production. It also has onboard cache, so I would like to get it to work. However, it doesn't POST. With a CL-GD5401 ISA VGA, when I turn it on I get nothing on the screen and no beeps for a good while, maybe 5-6 seconds, then I get a string of very rapid beeps, well over 10, maybe even 20 of them.. Then nothing for a second or two, then the same beep string again. It's almost like ringing a phone. I've tried moving ram to slots 1-2, 2-4, populating all 4 of them, nothing changed. I've removed, cleaned the contacts on the sockets and reseated the BIOS chip and the Cache chips, and the same behavior. I have tried it with the onboard battery enable jumper (which I believe is JP6) closed and open, I've tried connecting a battery pack to what I think is the external battery header (JP5) and that did not help.
This board came to me with some battery damage. I removed the battery and cleaned the damage, neutralized it with vinegar etc. There is basically no visible damage to the board that remains, except one trace that I think may be suspect: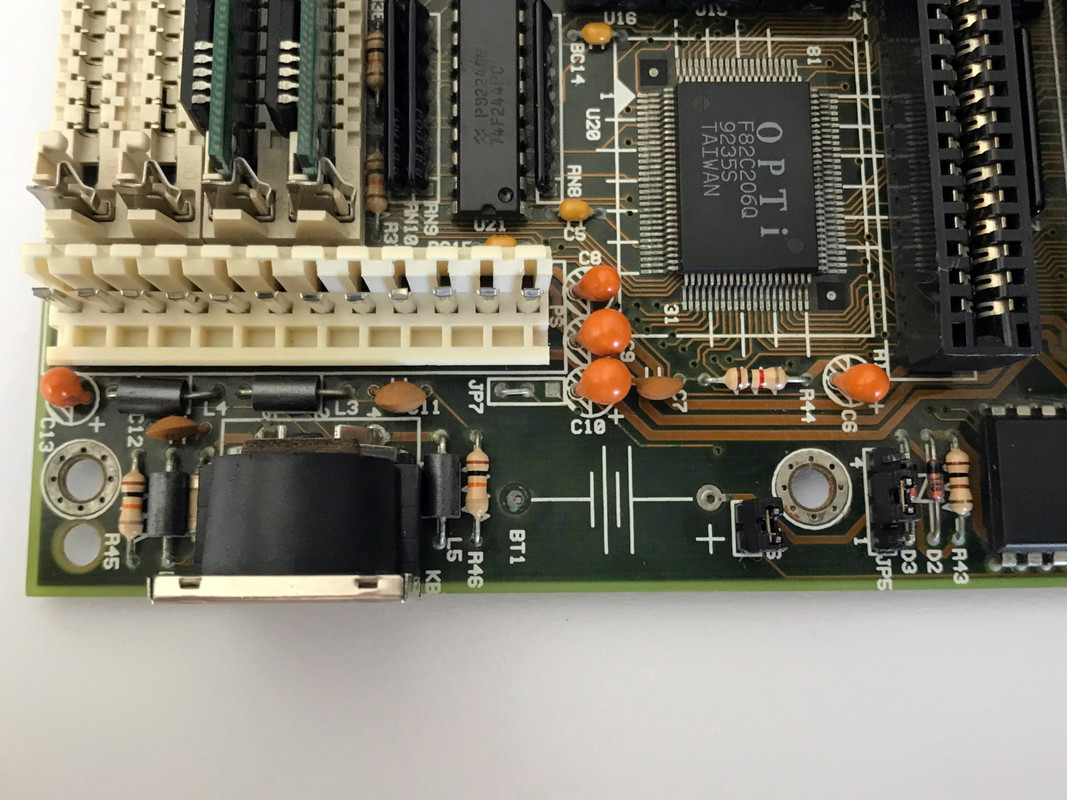 So maybe I should wire a jumper under the board for this trace, could this be it?
Also, I am not very familiar with pre-486 hardware and can't really tell what the other jumpers on this board may be for. Does anyone recognize it and/or could point me to a jumper configuration page for it?
Retronautics: A digital gallery of my retro computers, hardware and projects.