First post, by mpe
I was wondering what would be the perfect upgrade for my 386 system. It has 386DX-40 soldered-in, an unpopulated 386 PGA socket and a socket for either 387 FPU or 486 PGA or (might take a Weitek as well - not sure) and even might come with a soldered-in 486SX PQFP. A plenty of options...
But how about hacking a Pentium in?
Obviously, the first hurdle is that my motherboard doesn't have a Socket 2 that is required for Pentium Overdrive, let alone Socket 3. It doesn't even have a Socket 1. It only has a hybrid socket that can hold either 486 PGA cpu or 387 FPU (in case a 386DX CPU is installed).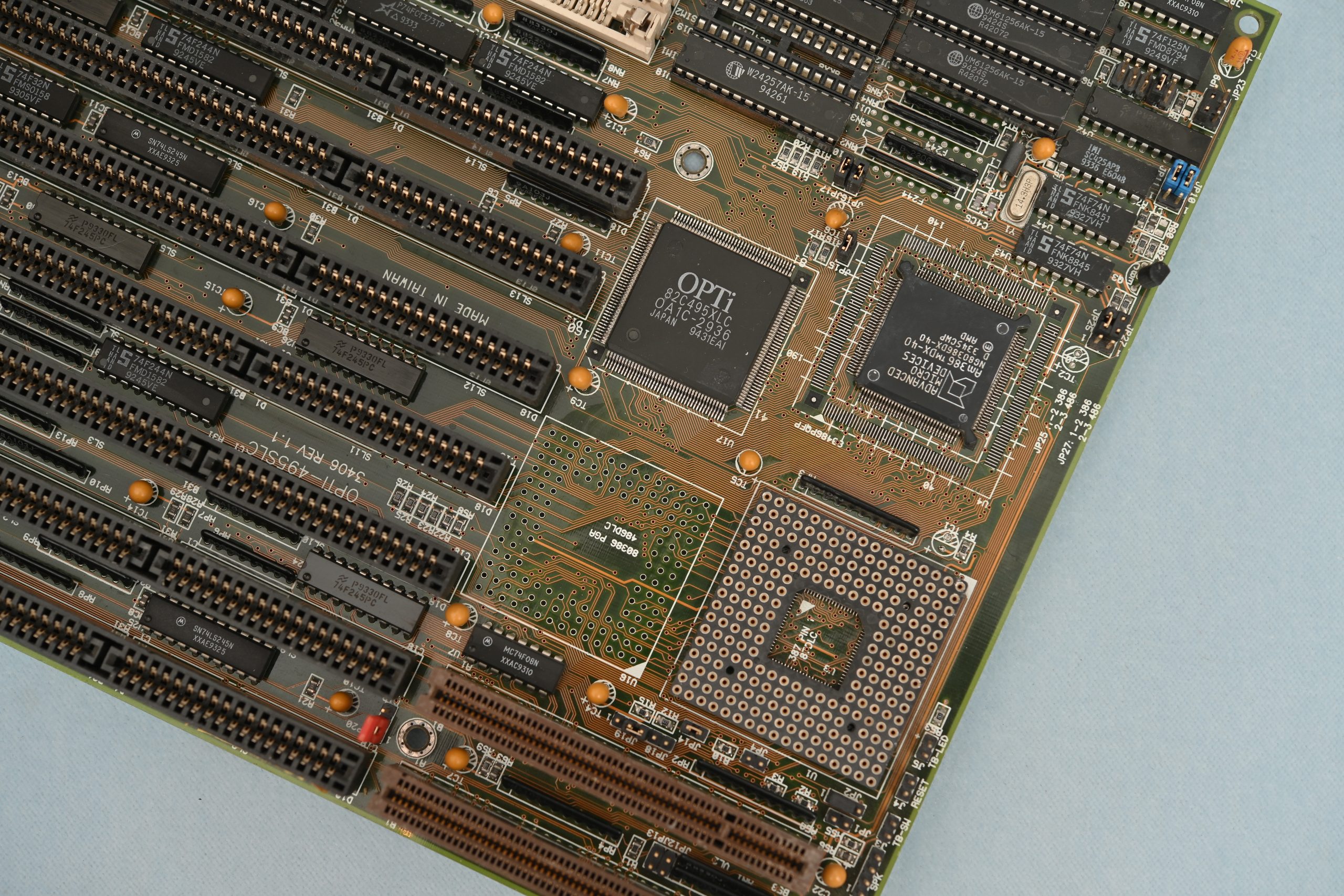 However, looking at the Pentium Overdrive pinout the extra row of pin doesn't seem to be at all essential. There is a number of extra power points and some signalling pins to support L1 cache coherency when using write-back. Nothing too much to worry about. Conveniently, the PODP doesn't use 486 WB cache controls like DX4 or 5x86 does, so the WB/WT pin remains floating and no need to configure the board for P24T like you do it on normal 486 motherboards.
I couldn't be bothered to set any jumpers and left the board configured for 486SX.
As the socket wasn't designed for much wider PODP it helps to use a PGA169 socket to lift the wide CPU up a bit so that the unused row of pins doesn't interfere with jumpers and other components that are in surrounding of the CPU socket.
Resulting combo looks quite weird: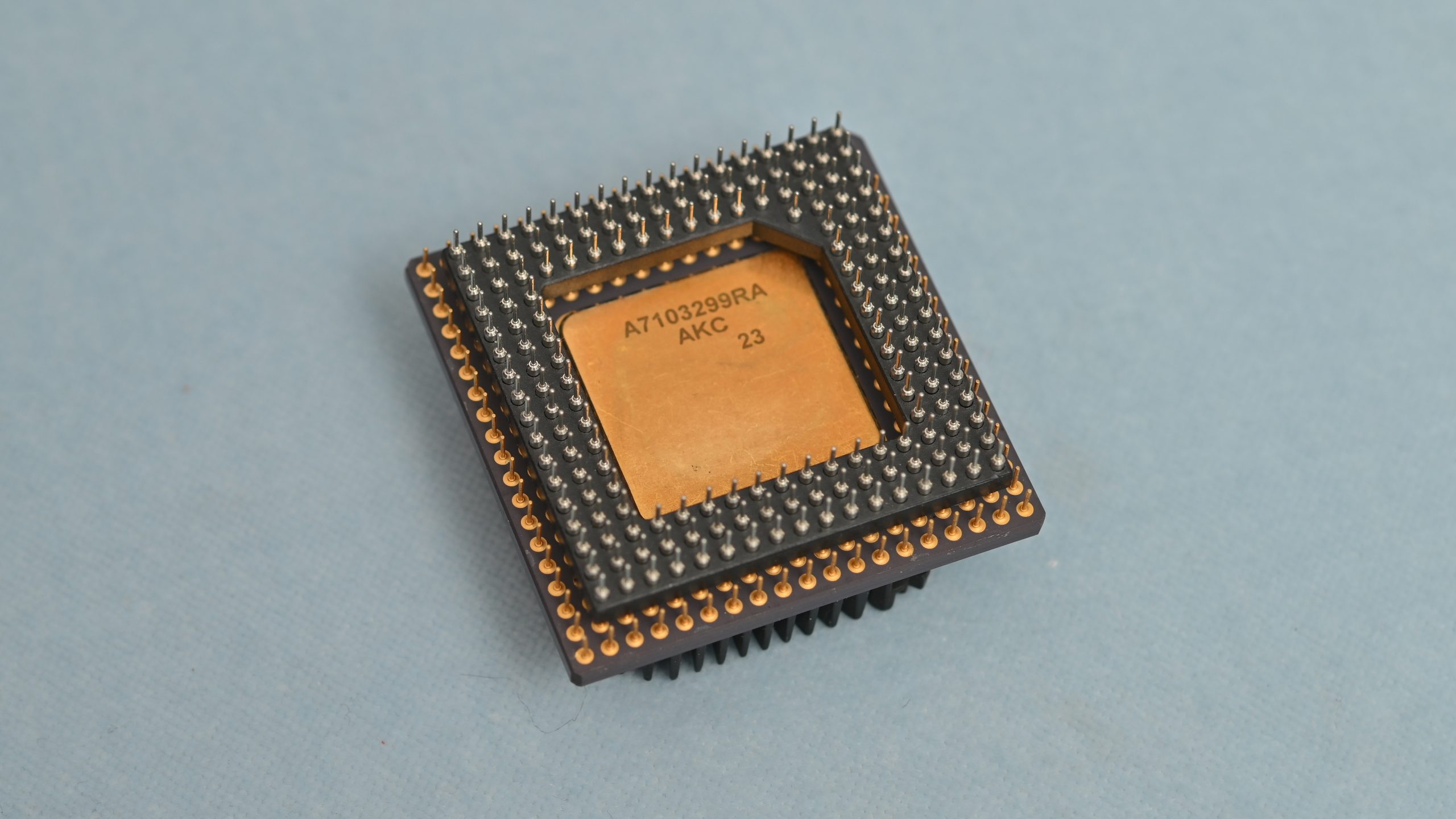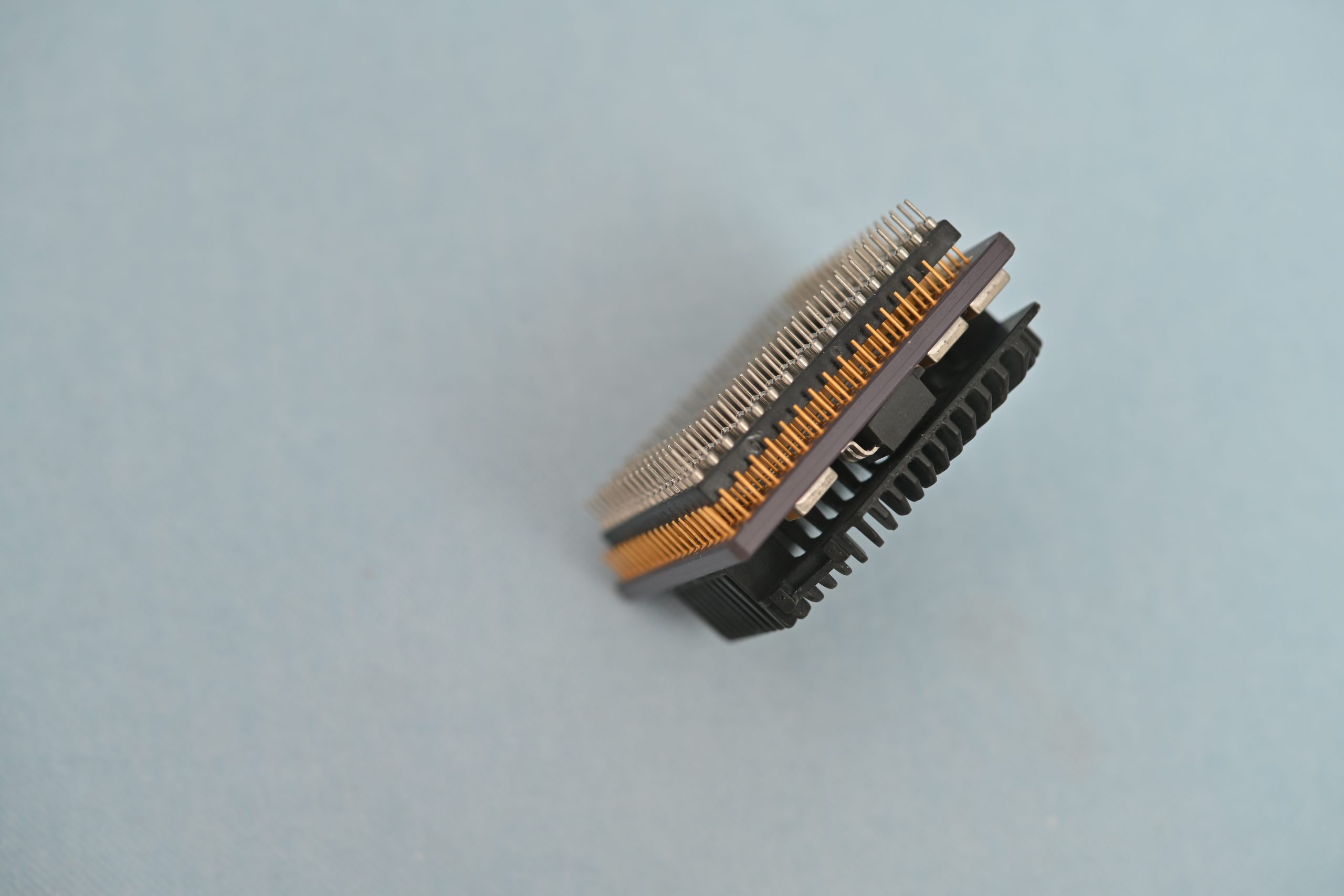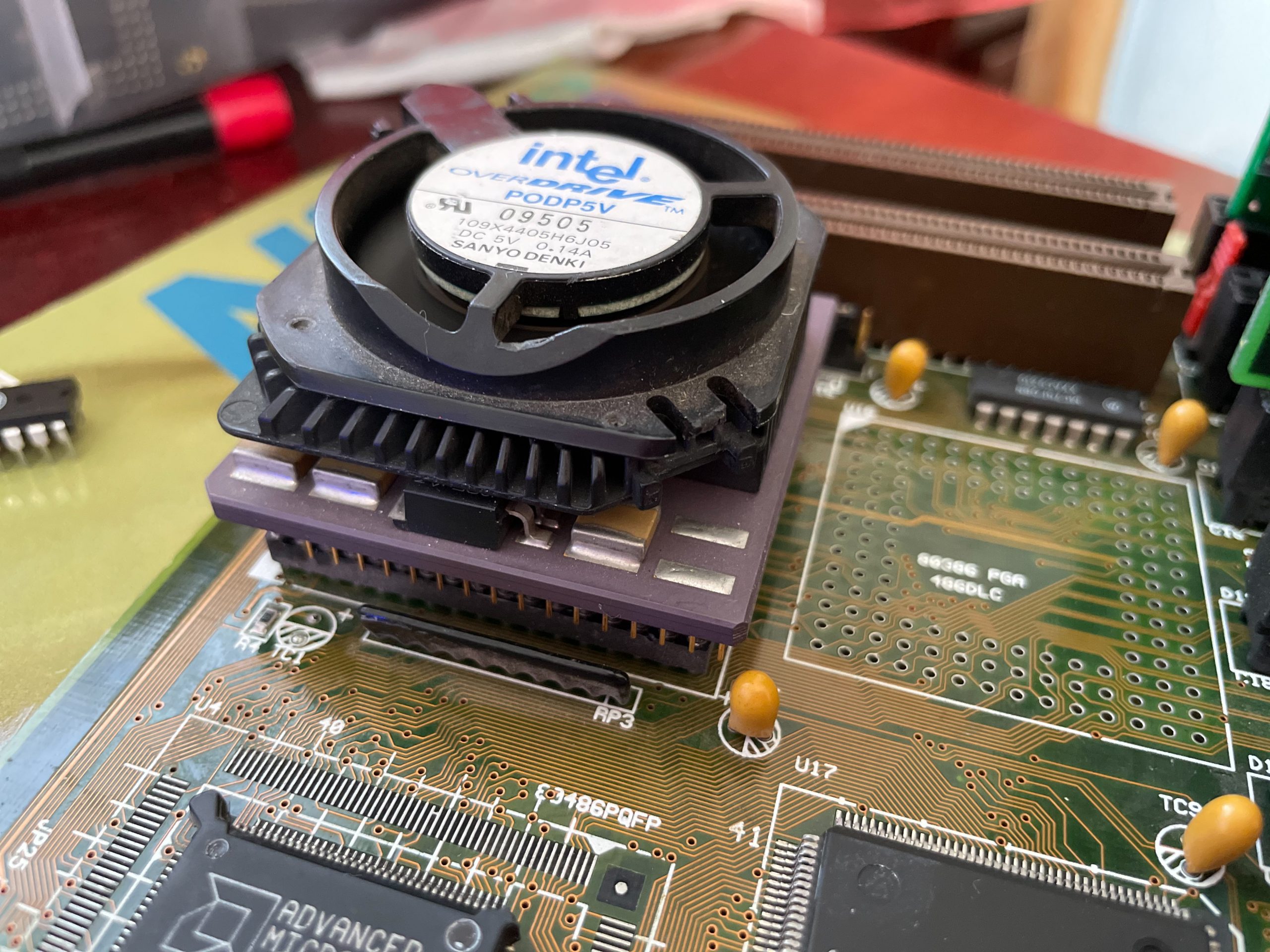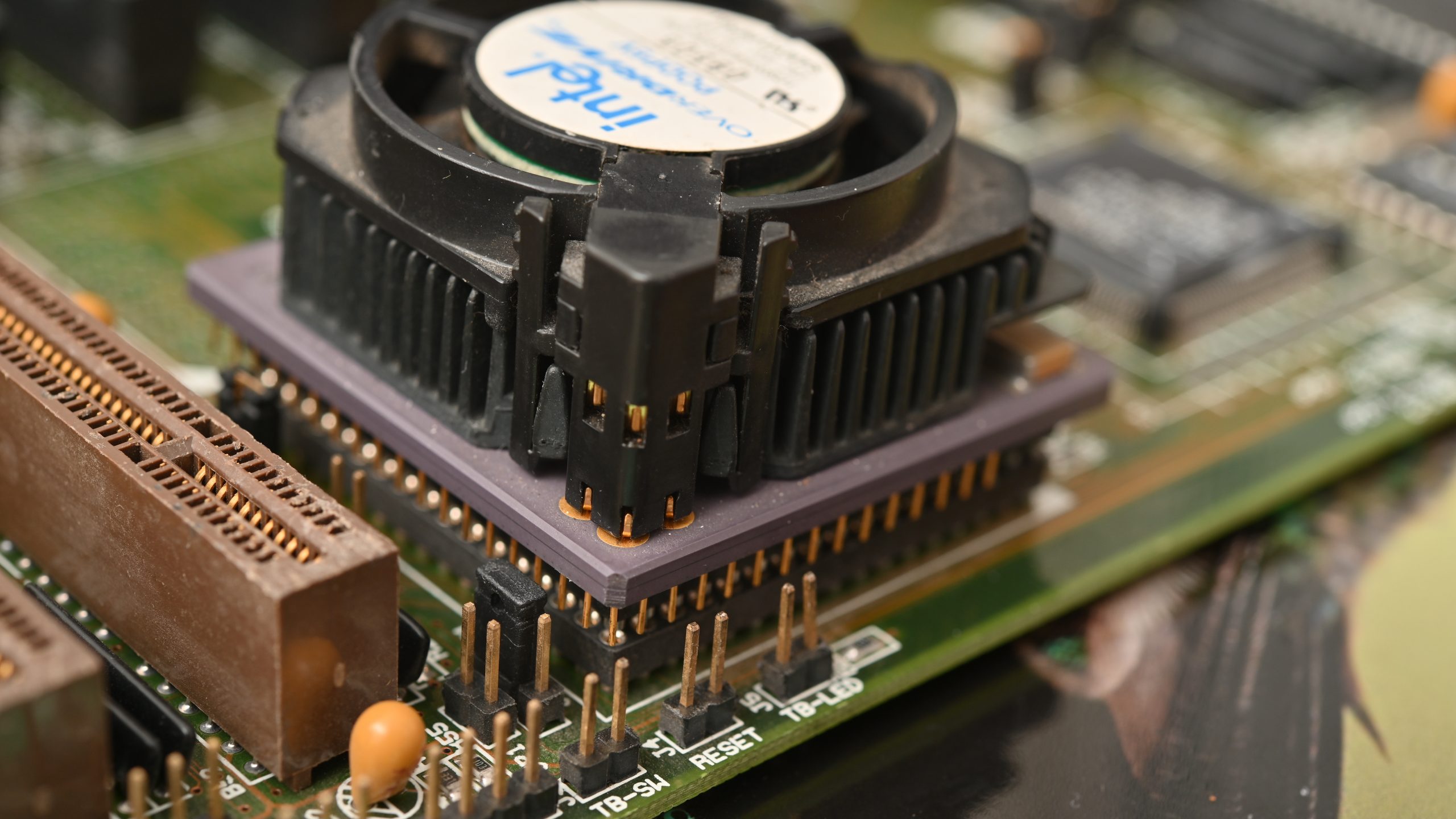 However, who cares about how it looks from bottom. It looks OK when installed.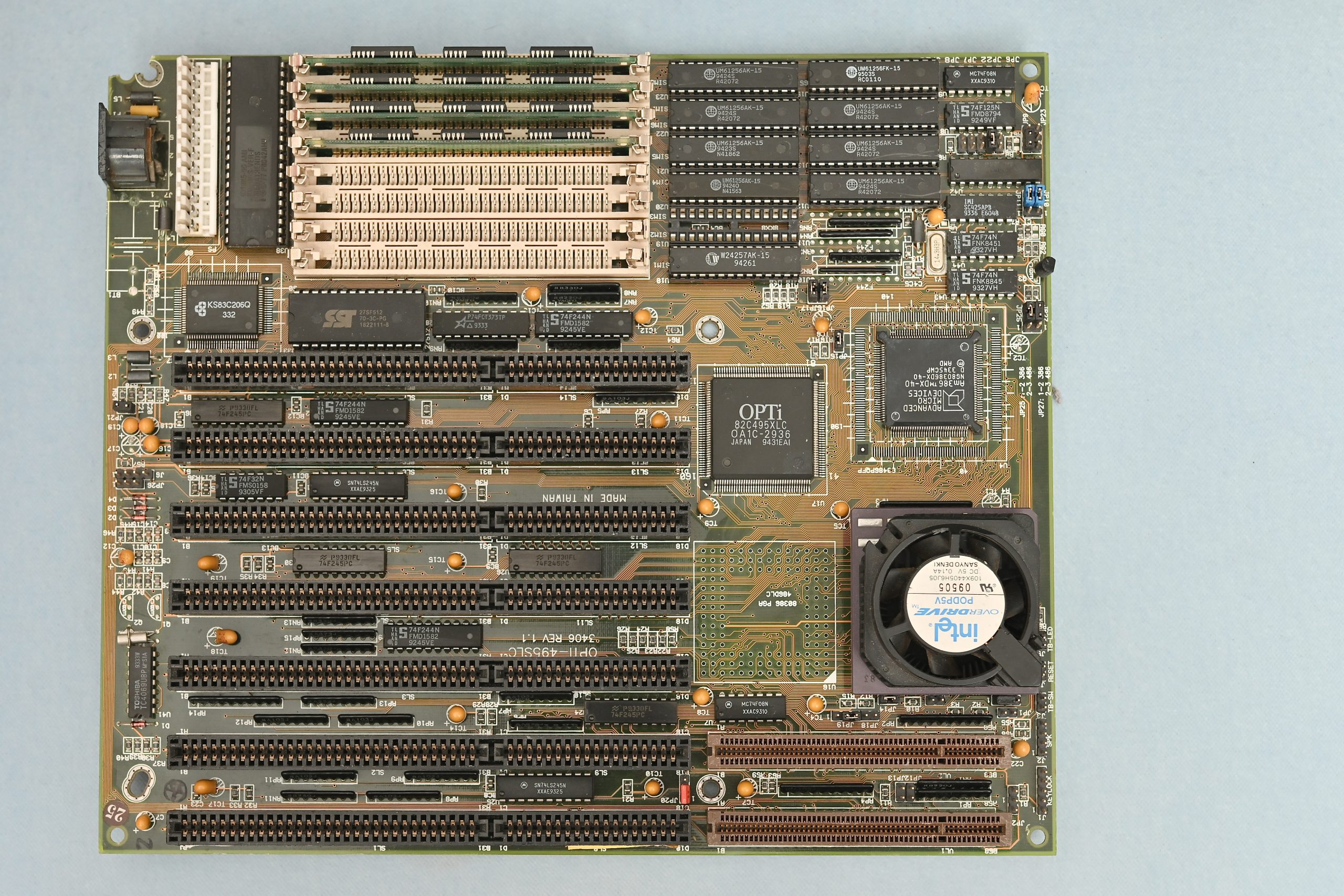 And in less than 7 minutes of terror, believe or not, it ran! The Mr. BIOS on my board is quite confused and reports the CPU to be 586SX, which I like.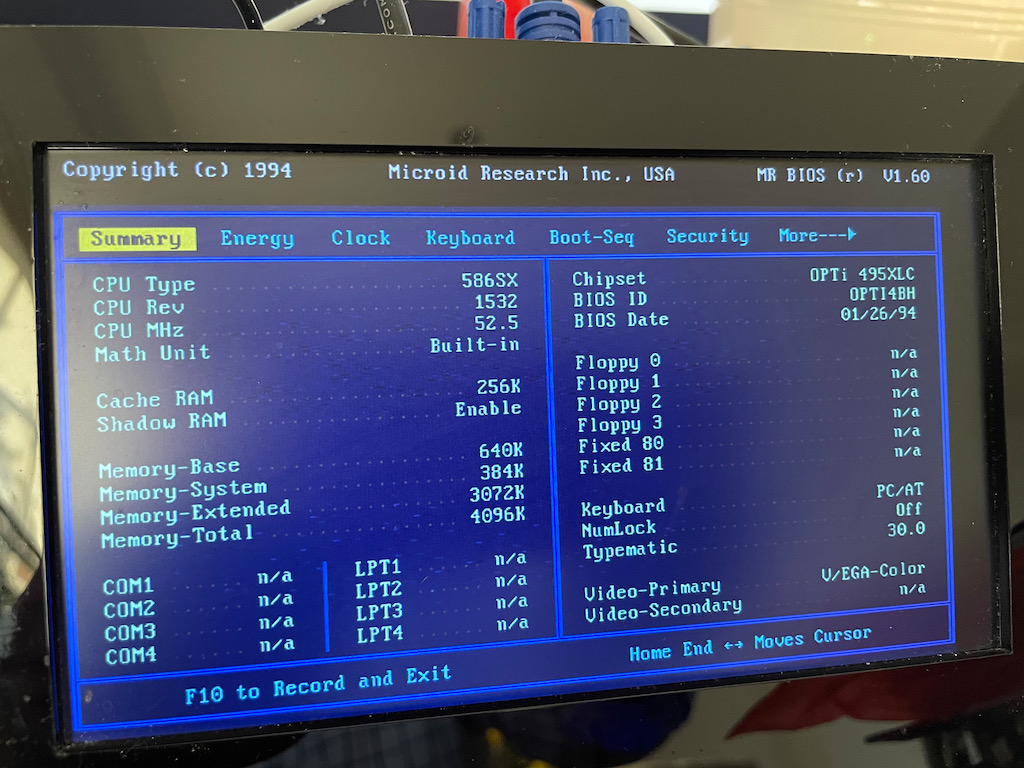 Obviously slower than in newer 486 boards, the L1 runs in write-through mode, but it runs just fine.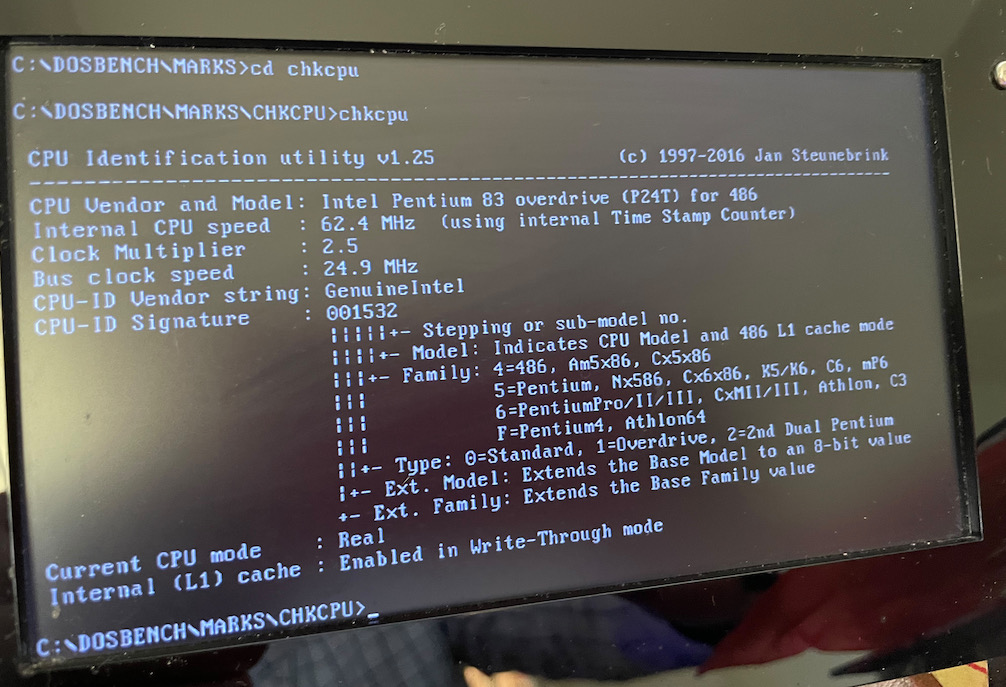 I thought there must be a reason for the PODP having the extra power pins. Just to play it safely I configured maximum power on my ATX2AT device and set the frequency to 25MHz. However, it turns out that idling only @ 3.6A - not too far from ordinary 486DX.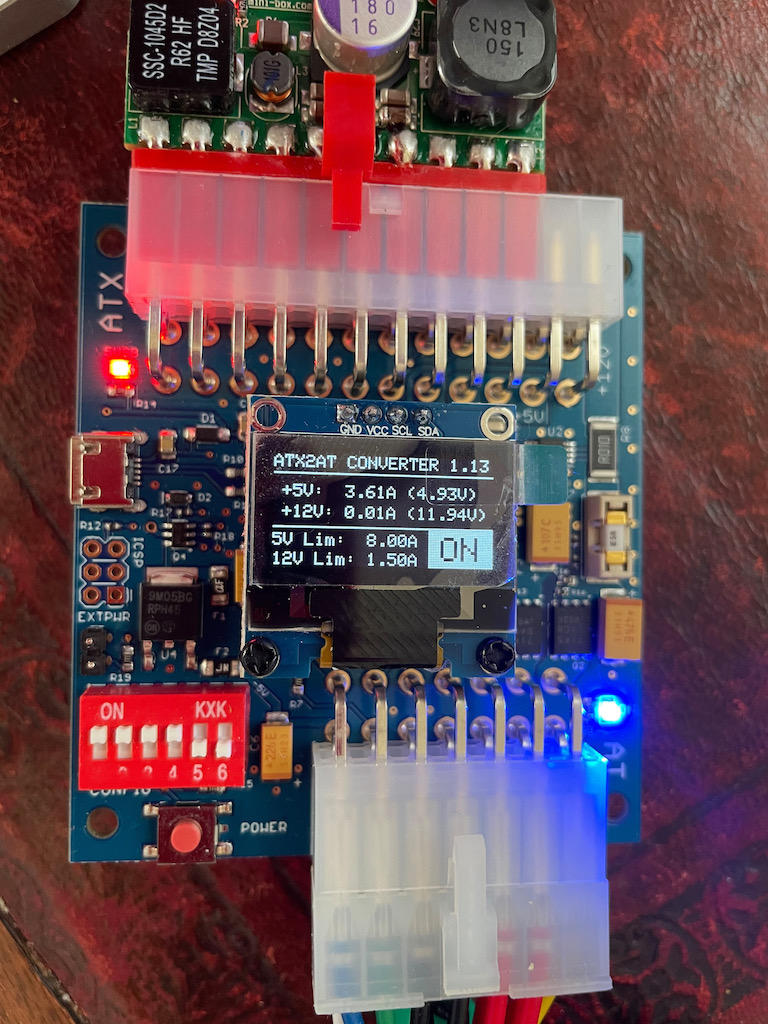 I wouldn't probably run it for extended period of time, but it was a successful experiment showing that all those extra pins on the PODP are only optional.
Having a Pentium FPU this "386" would beat even some systems from World's fastest 486 thread in Quake 😀
Last edited by
mpe
on 2021-02-20, 20:12. Edited 2 times in total.