First post, by Einherje
I recently acquired a four speed SCSI CD-ROM drive (IBM 88G4919) for my Pentium MMX build. I'm very happy with it, but I would like to hook it up to my SB16 (CT2230) and I don't recognize the audio connector:
Although the connector has 4 pins as expected, the two different types of jacks I have on my audio cable doesn't fit: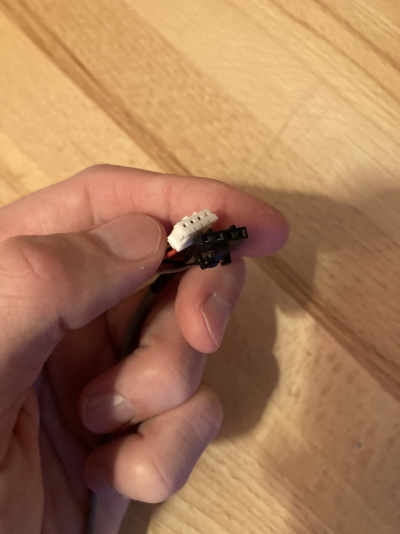 I've been fooling around on eBay for a while and can't seem to find a jack that looks like it would fit this type of connector.
Can any of you help me find a source for a suitable cable?
Last edited by
Einherje
on 2021-10-02, 12:51. Edited 2 times in total.