First post, by Nemo1985
I recently bought a Pioneer DR-704S:
but when I connected it to the computer it was identified as a DR-A14S, I searched for this model drive and it proved to be a not so reliable more recent Pioneer drive rated as 36x.
So I took off the front panel and:
Two buttons ah? It really seems like this one!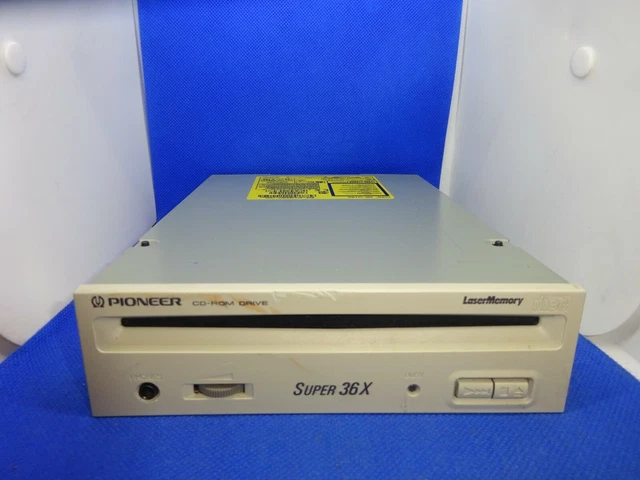 So I took the cover with the label off, inside it was a mess, it was full of dust and hair, I cleaned it as much as I could (due to the slot in mechanism the drive inside is less accessible), and then gave it a try with nero cd speed:
Anything I can do to improve the performance? Clearly something is wrong with this drive, I also tried to find an updated firmware but without luck. When I cleaned it I also used a cotton swab with ipa to clean the lens.
Also Nero CD Info is unable to read the true speed of this drive, it asks for a cd to make the chek but when I put one in it says it can't read it.