Reply 140 of 146, by Kreshna Aryaguna Nurzaman
Nope, but that's very close. The game was Microprose's answer to Red Baron, what is it?

wrote:

Ah, Knights of the Sky. I have that. Very speed-sensitive game. Needs a slow 386 to run well. If I recall, it also has manual-based lookup copy protection. 😠 The graphics aren't as nice as Red Baron, either. How would you compare them, Kreshna?
wrote:
Wait...
First, the graphics. Well there's no accounting for taste, but I like Knights of the Sky's vivid, vibrant colors much better than Red Baron's brownish hue.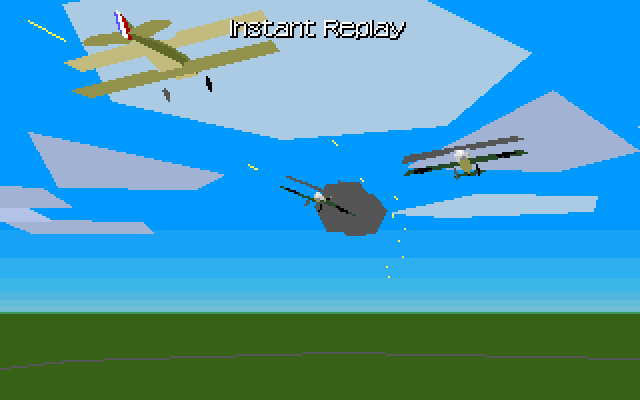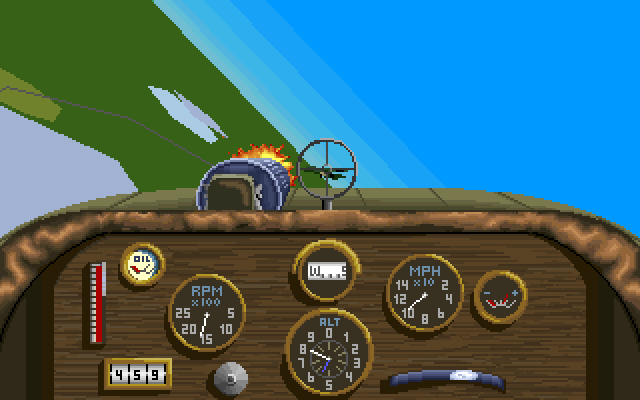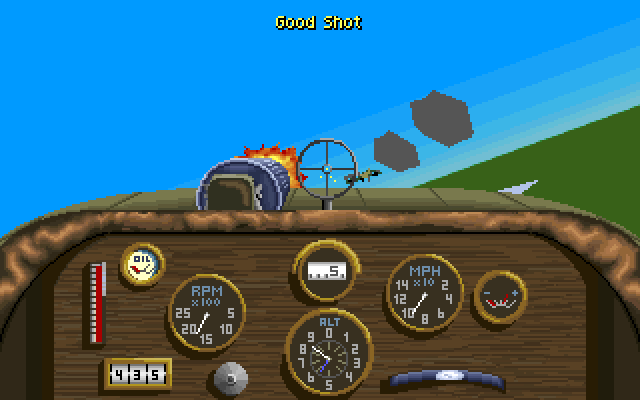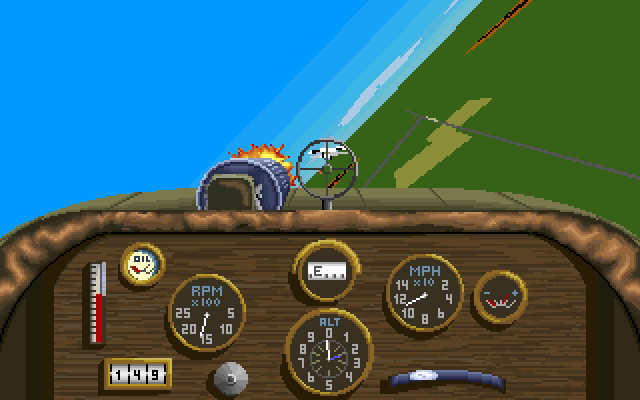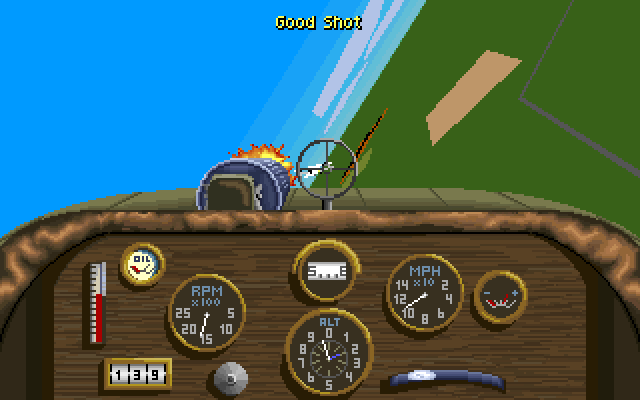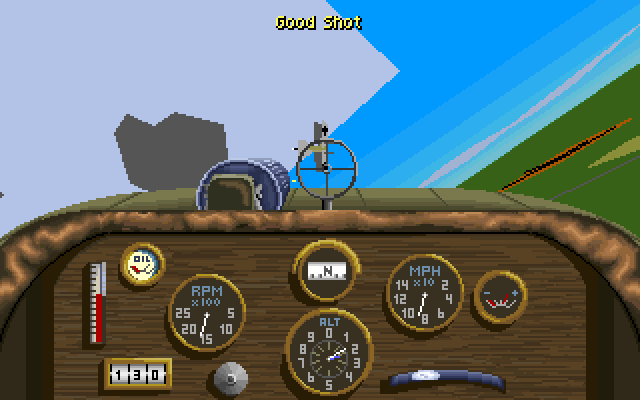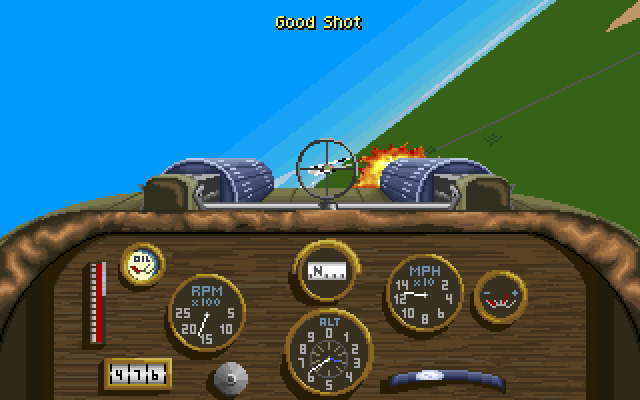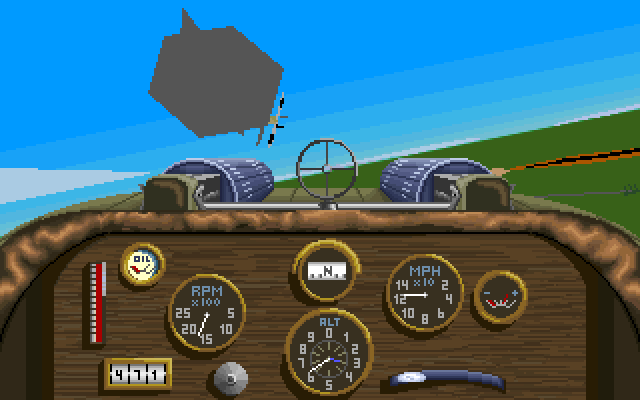 Knights of the Sky vibrant colors.
I also love Knights of the Sky crowded sky compared to Red Baron's empty sky. When playing Knights of the Sky you can sometimes see and hear your comrades dogfighting against enemy fighters. I also like the Railroad Tycoon-esque in-game news.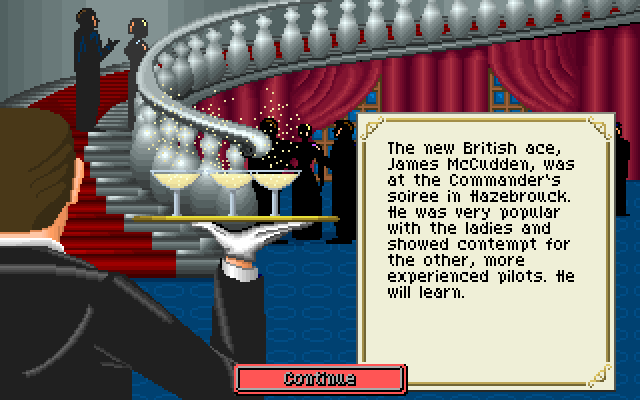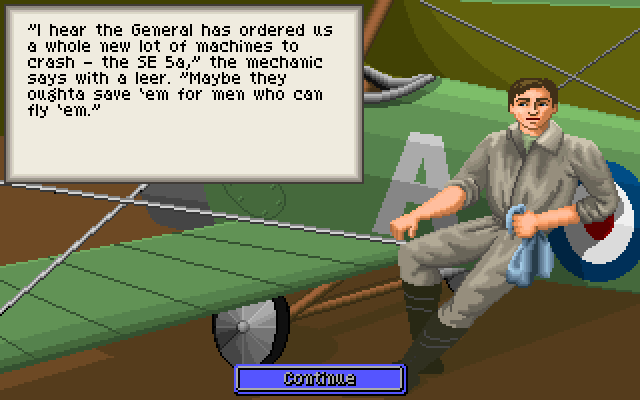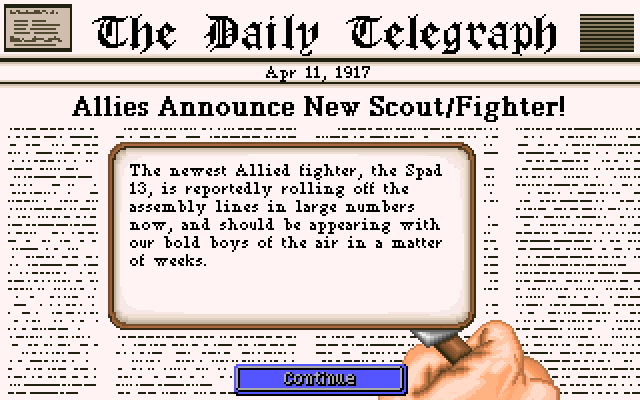 In-game news.
So yes, Sierra/Dynamix's Red Baron may win in realism department, but when it goes to excitement and immersion, I like Microprose's Knights of the Sky better.