First post, by HanJammer
Edit: 07.04.2022: By my advise Dmitri started the Patreon which will perhaps make it easier to support his cause. It's available here: https://www.patreon.com/braintec
---
The 24.02.2022 will be always remembered as the day after which world no longer was the same.
Russian regime forces in their treacherous attack invaded Ukraine commiting atrocities and war crimes against Ukrainian people.
You all heard what happened in Bucha - Russian's methods at their finest - in what is called a "purge" they killed at least 410 people - most of them civilians. Women and even children were raped and then cruelly killed. But that's only one town in which these atrocities were discovered after it was liberated by the brave Ukrainian soldiers. Unfortunately we should expect that more horrors like will be discovered.
I'm sure many of you seen the pictures from Mariupol - 6 weeks ago a beautiful, well prospering town. Today - only ruins are standing. That's how Russian regime (and yes - "Russian regime" not "Putin's regime" as it's not really different from what happened during first Chechen war or during war in Afghanistan in the 80s) is proceeding.
Most of us seen articles about the destruction of the Mariupol Retrocomputing Museum (also known as it8bit.club)
https://kotaku.com/ukraine-russia-war-bomb-re … tory-1848708389
https://www.npr.org/2022/03/29/1088680989/a-r … t=1649190698672
https://metro.co.uk/2022/03/28/iconic-retro-c … asion-16358775/
https://kbd.news/Mariupol-computer-museum-des … royed-1327.html
It's website: https://it8bit.club/
It's FB profile: https://www.facebook.com/it8bit.club/
It's still too early to discuss what the future will bring for Ukraine, for Dmitri Cherepanov (Museum's founder) and for us (because make no mistake - World War III is on and it still can spill to other countries - today Bucha and Mariupol, tomorrow it can happen in any European country - Ukraine is buying us time with their own blood and that's the debt we will have to pay). It's to early to discuss how Dmitri will proceed with the restoration of the museum. However he already is collecting funds - some of them will be redistributed to support Ukraine army efforts.
On his facebook fanpage he provided the link to the PayPal donation - however discussing it on the Facebook groups we noticed that the PayPal donation link doesn't work (payments won't go through) - perhaps it's blocked from outside Ukraine?
I contacted Dimitri today and told him about the problem (he wasn't aware of this). After a short talk (he is safe in an apartment closer to the border of Poland right now) we figured out that the regular PayPal payment (directly to his e-mail address info@leocraft.com) is working OK (I managed to send a small donation successfully) so if any of you wants to support his cause - perhaps for now that's the way to do it.
I will keep in touch with him to provide more info soon.
PS: I'm aware that the contents of this post may seem a bit drastic to people who are far away from Ukraine, but I feel and think that calling a spade a spade is important and turning the head away is the worst we can do.
On Picture: Dmitry Cherepanov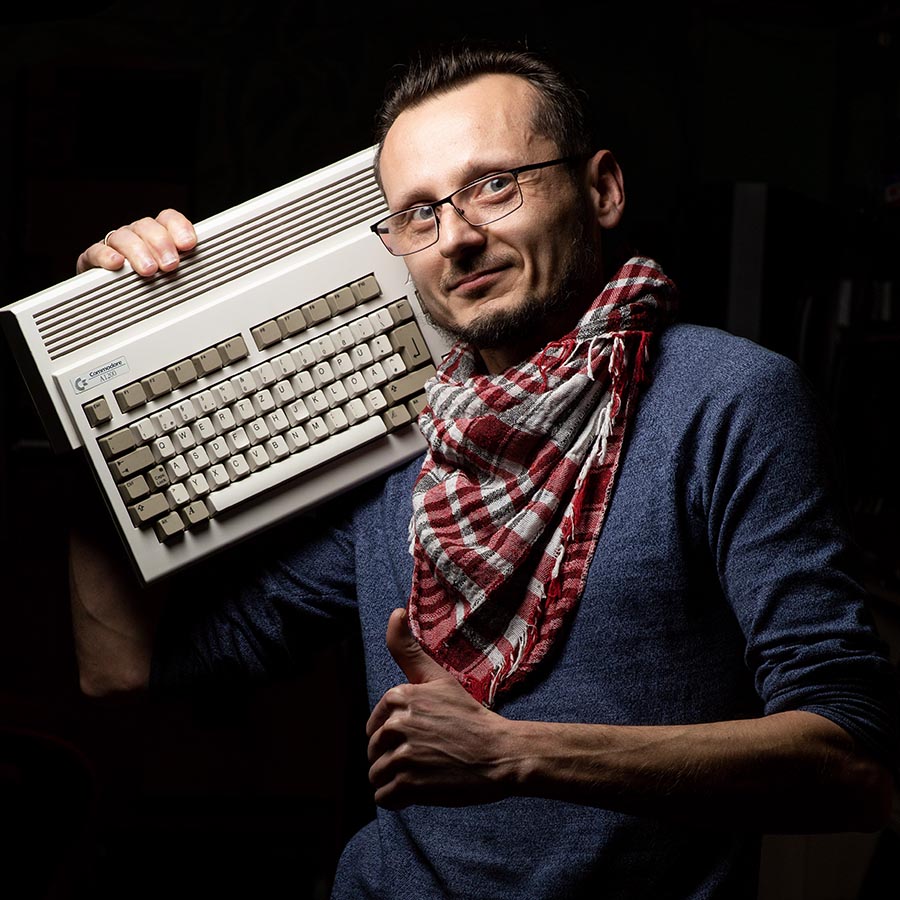 Last edited by
HanJammer
on 2022-04-07, 21:30. Edited 5 times in total.
New items (October/November 2022) -> My Items for Sale