Reply 160 of 360, by appiah4
Is there a YMF71x model that is confirmed to fit a NEC XR385 without making a custom cable?
wrote:
https://www.ebay.co.uk/itm/Yamaha-OPL-YMF719- … le/272942680258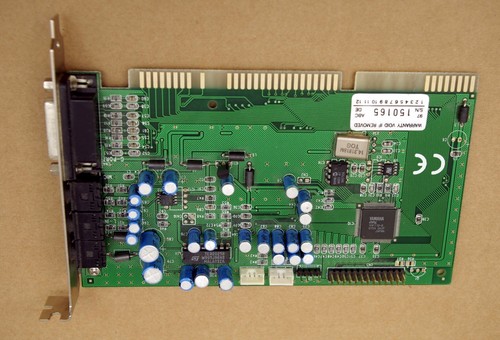 wrote:
Well, is it really that simple? Why the 1688? I had a similar question I posted here a while ago: Where can I find the differences between different ESS chips?
And ultimately the 1868 is basically the same chip as a 1688 but integrates PnP, ATAPI controllers, full duplex mono and 3D spatial sound (albeit a shitty one). The 1869 is 48KHz so less desirable due to sampling shenanigans, I get that, but it also has full duplex stereo so it's a tradeoff.
Retronautics: A digital gallery of my retro computers, hardware and projects.