First post, by xjas
So here's an odd one. Something called the "Hoontech SoundTrack 97 PCI" is purportedly the only PCI sound card natively supported by Impulse Tracker. However, googling the card name as its written in quotes, doesn't yield anything other than references to the IT readme.
Hoontech do, or did, make a range of soundcards, mostly under the ST Audio name in the semi-pro recording range (typically delivered as a PCI card with a breakout box), although the SoundTrack Digital XG looks like a nice attempt at a high-ish-end home PC card with a Yamaha XG chip and SigmaTel AC'97 codec.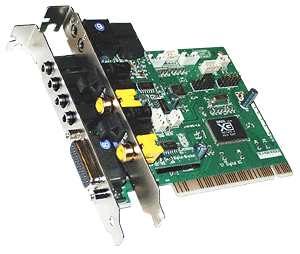 Unfortunately it looks like they shut down and their product line got mired in ownership & support contract wrangling.
This raises so many questions... The holy grail for me would be a professional-style recording interface that's compatible with Impulse Tracker. To be honest the AWE64 & GUS PnP I'm already using generally do fine, but a native PCI card that works would be nice for portability.
Does anyone have one of these cards? Is it a clone of anything, or are there other similar cards based on the same chipset that the IT driver would be compatible with? Does the IT driver offer anything special over more mass-market PC cards? (Other than PCI compatibility which would still be awfully convenient.)
Is the SoundTrack Digital XG the same as the SoundTrack 97 PCI?
Are the ST Audio line compatible with the Hoontech driver? (That would be a pipe dream...)
More info is appreciated!
twitch.tv/oldskooljay - playing the obscure, forgotten & weird - most Tuesdays & Thursdays @ 6:30 PM PDT. Bonus streams elsewhen!