First post, by lafoxxx
Hi.
P!!!-S 1133
GA-6VTXE
Ti4200-8x (driver version 42.70, 43.51)
Overclocking disabled.
My framerate is all twtchy in WinXP.
I've recorded a (slo-mo) video -- check it out:
https://youtu.be/2njEbUy0quM
When Marquee screensaver is used, the text is "pulsating" as it moves.
Also I noticed that this "pulsation horizon" in fact constantly moves from bottom of the screen to top -- and then again from bottom to top. Think of it as a "invisible update line". You can see it I move Explorer window, you can see its "tearing" periodically.
The moving text "jumps" abruptly when this invisible line touches it.
Also noticeable when I move my mouse in circles with constant speed (fast enough so the number of arrows increases):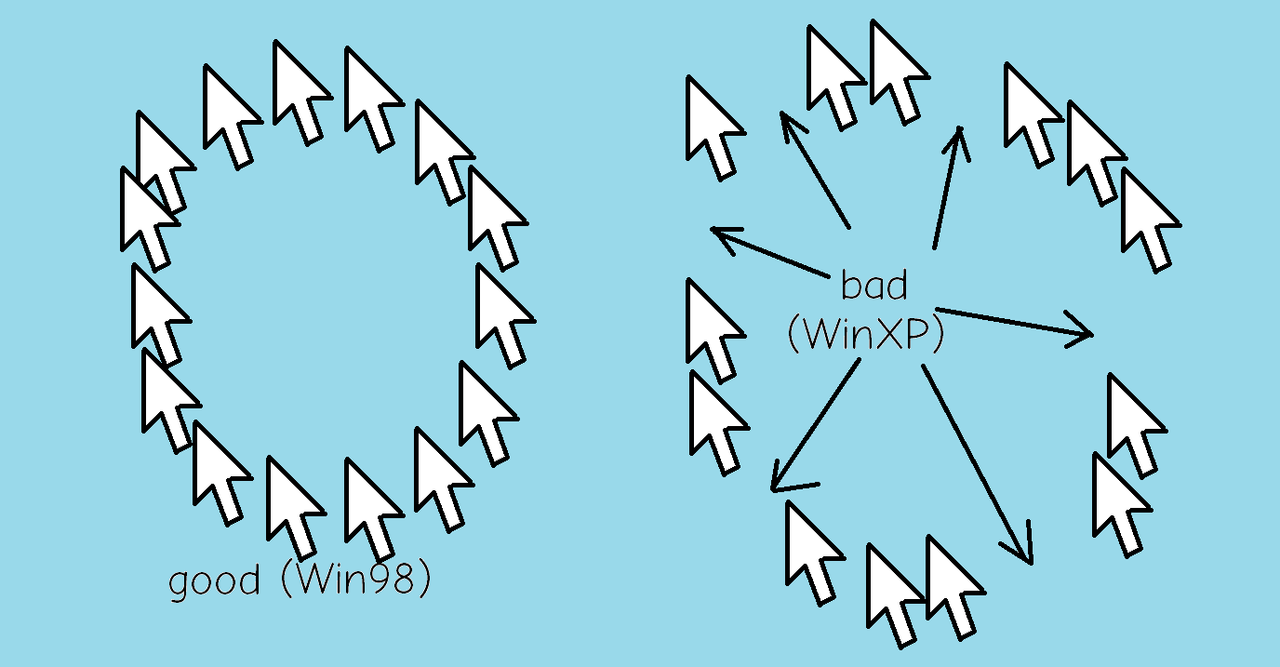 No issues in Win98SE.
Last edited by
lafoxxx
on 2020-03-25, 19:48. Edited 5 times in total.