First post, by chinny22
According to Wiki Windows 2000 just turned 20! So to celebrate I figured I would create an entire Win2k Network
Windows 2000 came right in the prime of my interest in computers.
We had upgraded our 486/66 to a P2 400 in 1998 so had hardware powerful enough to play around with newer OS's. I was already running NT4 workstation on the P2 and server on a Pentium built out of free parts. To this day 2000 is the only OS I've tried out release candidates as older OS's were already out or newer ones (WinME/WinXP) didn't interest me.
It was also still in full swing when I got my first IT job. A good percentage would upgrade to 2003 before the end of the year but a small percentage would hang onto it (Last server I remember was a SBS server here in the UK still doing it's thing in 2007)
So as it is such a special OS I thought rather then simply running up a PC I'd go the full setup.
I've never installed a real 2000 server in the workplace and never a SBS 2000 server ever so this will partly be new for me as well.
Hardware wise for the client I'll be using the period correct Sony PCG-FX205K Pentium 3 850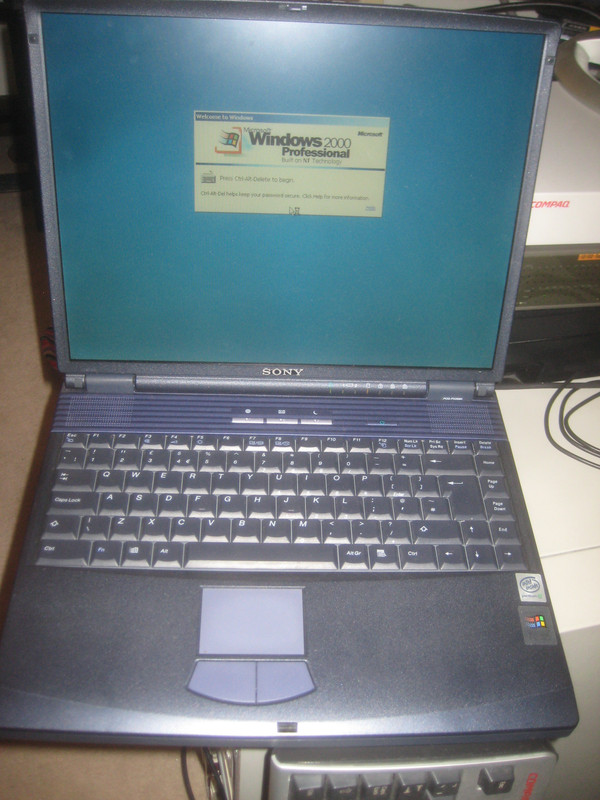 RAM has been maxed out at 512MB but everything else is stock. Even the Win2k Pro install is off the original recovery CD's which crash if you format the drive as NTFS, fine it's default of FAT32 will do. Look at those period correct bloatware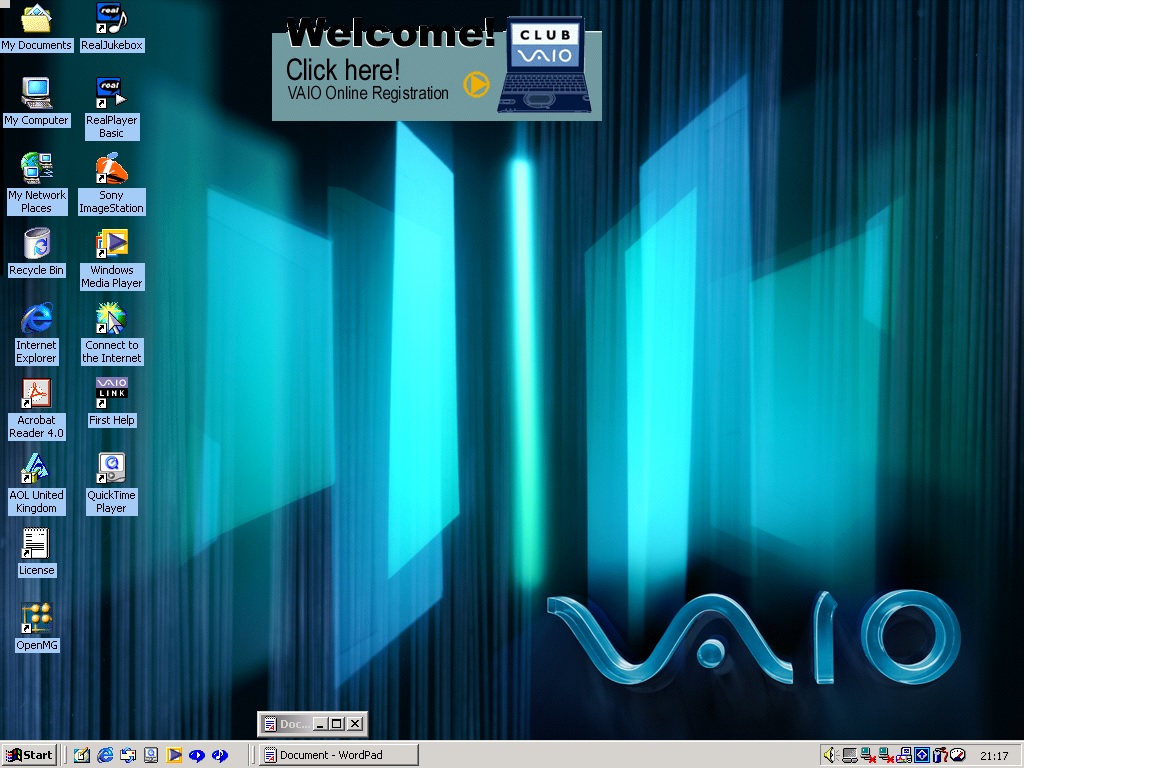 It's a nice enough laptop. I like the keyboard style legs to raise the back of the laptop. The logo screen has a cool animation at boot, but really it's nothing fancy.
Server I'm not going period correct at all. I saved this HP XW6200 last year with the intention of installing 2000 SBS on it.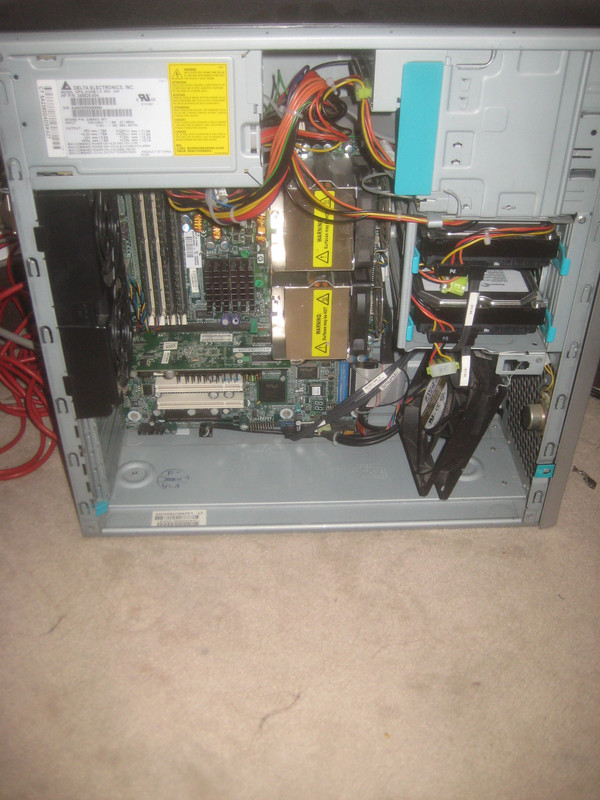 It has a floppy and IDE DVD drive 2 things you need unless you want to mess around with creating custom install disc's. Using the onboard Intel RAID controller has Wink2 drivers and have 2 SATA drives in a RAID 0 array because I can. Video is using the original Quadro NVS 285. RAM is maxed out as far as windows is concerned with 4GB. CPU wise is has 2x That's 4 cores all up, crazy if you think in production it would have been a single P3 with about 1GB RAM would have been the typical setup asked to server around 20 odd users including file, print, mail as a minimum.
Here is the little network in it's temporary setup (I've just moved)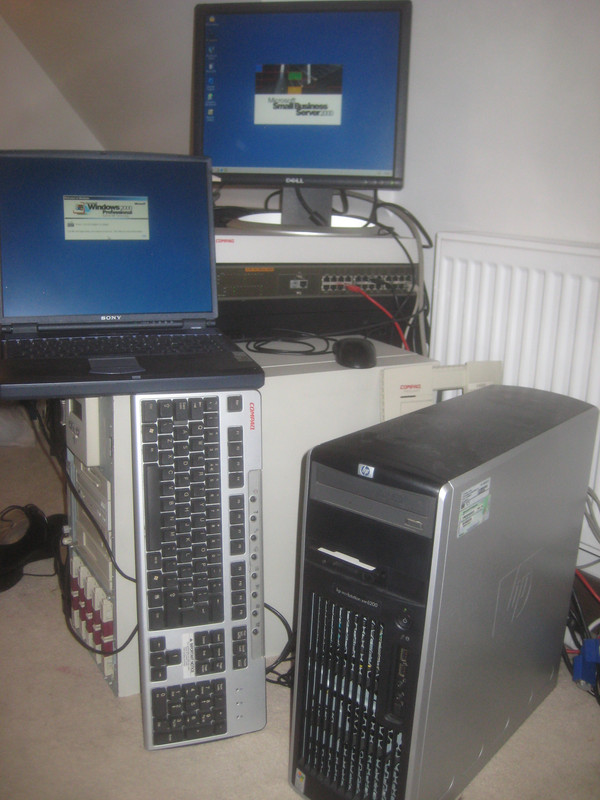 I'm going to split this into hopefully weekly posts if time allows. It's too much for 1 big post and I've a brand new son who's also demanding I spend some time with him!
Part 2 will be Installing Windows 2000 Small Business Server, Something I've never done before