First post, by step2ice
I've done some research in the forum and found similar threads without a solution for me.
I use the D-fend frontend with DOSbox 0.63 and win2k
I have a image of my constructor CD and mounted it with the frontend as CD-ROM with drive letter D.
I also copied all content in an folder on my harddisk. I don't was able to install the game though. When I try that it says win95 is needed.
But as I understod the basics of dosbox it should be enough to copy the content on harddrive (without install) and mount the CD or image as a CD-ROM.
When I run dosbox now it starts the game but stops with this CD Error thing.
I mounted the stuff in D-Fend like that:
Mount type:
CD-Rom
Select Drive/CD-ROM/Image etc.
D:\_images\pc\const
Mounted drive letter
D: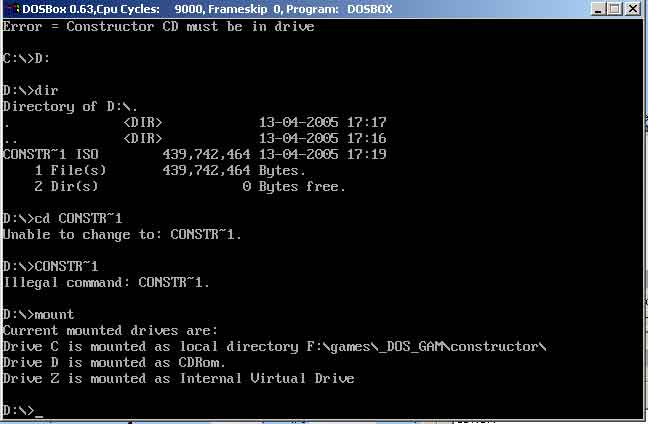 So maybe I'm done something wrong all help is appreciated.