First post, by Panties
Hi team,
I need your help/advice...
I am trouble trying to fix the below:-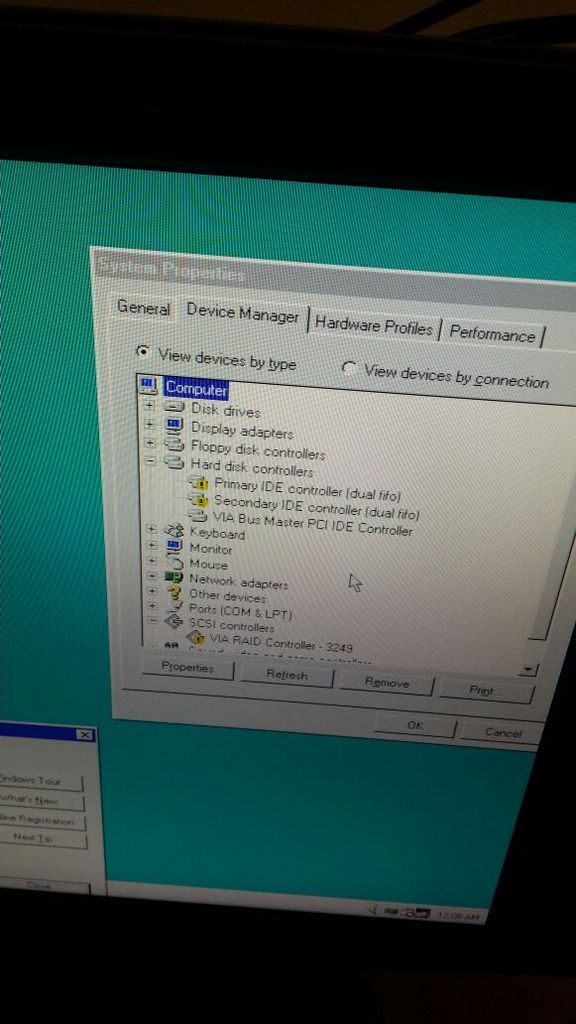 (Snapshot from my Note3)
I do not know why my Win95 Fresh install, show an Exclamation Mark. I am only guessing... "it is driver issue" .
I try several fix :-
1.
I did some googling and found - https://forums.anandtech.com/threads/i-have-a … ntroler.583794/
and the fix was:-
HKEY_LOCAL_MACHINE\System\CurrentControlSet\Services\VxD\IOS
In the right pane, right-click the NOIDE value, and then click Delete.
But I do not see any "NOIDE" value in that registry, so I don't think it is related.
2. I download Via Drivers from http://download.viatech.com/en/support/driversSelect.jsp
, Retro Chipset (https://d34vhvz8ul1ifj.cloudfront.net/Driver/ … A_4in1_443v.zip) for win95,
and install it.
Still No Go.. 🙁
3. I try reinstall Windows 95 OSR2, and still show the same exclamation mark. 🙁 But windows 98 SE, has no exclamation mark. 😘
What gives? Any idea guys? Am I missing an important Win95Fix or any Win95 Driver that I should try? 😵
Here's my motherboard spec :-
EP-58MVP3C-M EPOX
http://www.motherboard.cz/mb/epox/EP-58MVP3C-M.htm
http://www.elhvb.com/mobokive/Archive/E ... 8mvp3c.pdf