First post, by BLockOUT
hi guys. I got one of these coolers, its the volcano9 version. they all share the same cooler design with a connector for a potentiometer, and if the potentiometer is not placed i think it runs at full speed which can be very very loud and not nice after some minutes.
I want to know how to build a potentiometer replacement. I know it has to be LINEAR. But im not sure about the rating.
does it have to be :

100 ohms ?
1K ohms ?
5k ohms ?
10k ohms ?

i was looking at a picture on google and they even released one with 3 switch position, kind of nice, i have not seen potentiometers like this, only the wheel turning type.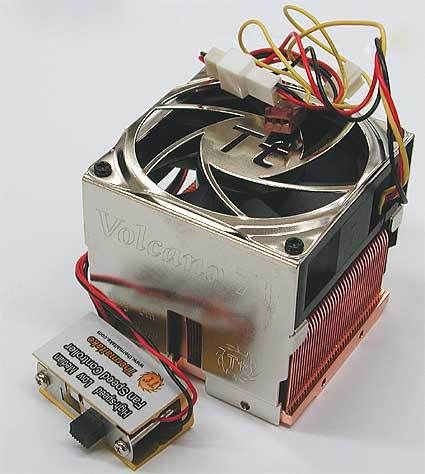 I have also some old labtec pc speakers from the 90s , i think they are 2watt speakers or 4W. but the potentiometer for volume control is very bad, sometimes it works and sometimes it does not. Do speakers also have linear potetiometers? and what value should i use for speakers?